Mark's Blog December 2016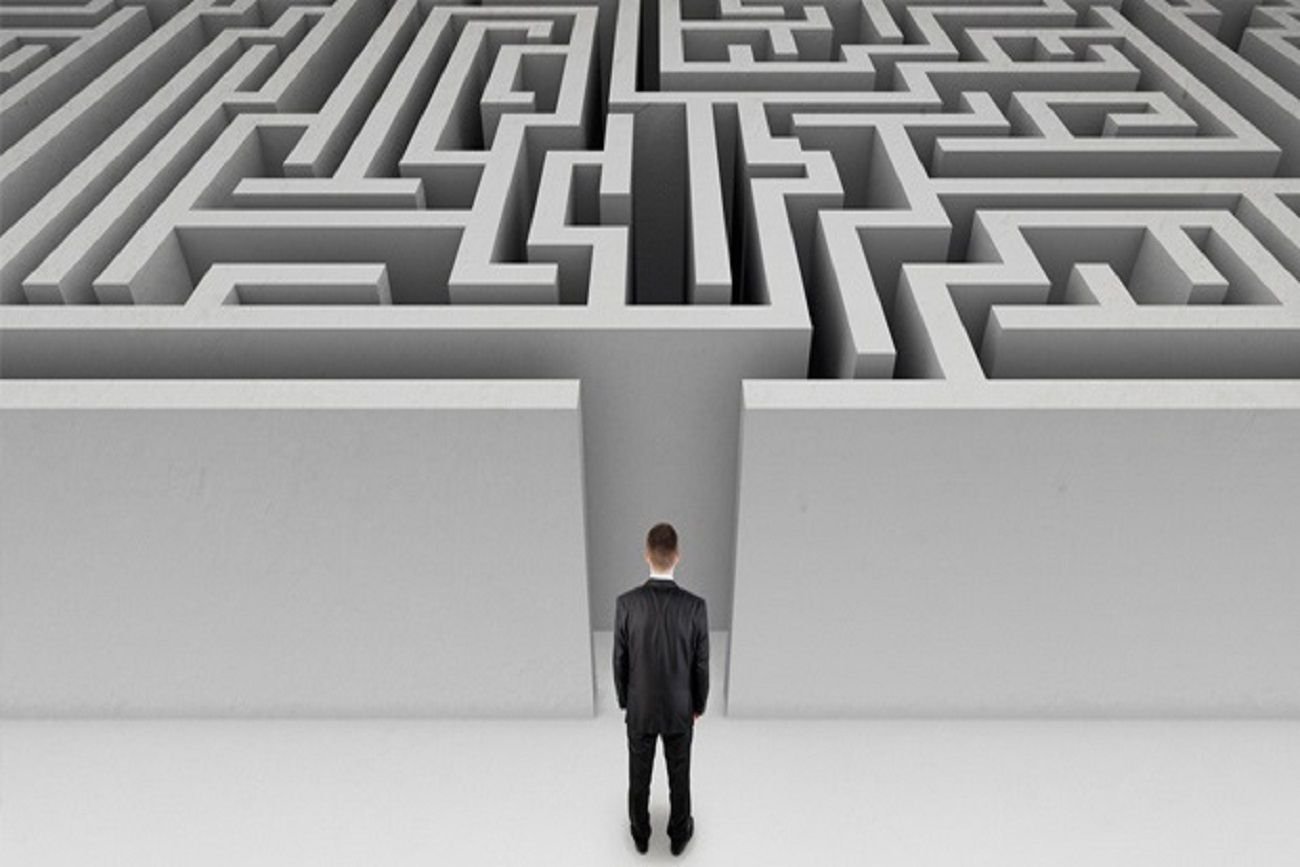 The conference is designed to challenge us, change us. Each talk, the worship, the testimonies, each workshop is potentially life changing. But personal transformation is not automatic but requires reflection and a decision and follow through. Last night we heard a great sermon on the Lord's Prayer from David Choi. He had us laughing, thinking hard, and amazed at who our God is and how He acts. After awhile I realized I had heard David Choi's preach that same sermon at a previous CMC in San Diego. I remember at that time, being challenged and being moved and deciding to change my prayer life. But two years later, I had not transformed my prayer life as I had sincerely intended at that time. I wondered what had gone wrong! I think two things I neglected to do. I did not think through what I needed to do differently and I did not practice it right away. I also did not find accountability for the change.
Already I have been challenged three times already. During Bob Sjogren's second talk he began the talk with a story from Corrie ten Boom's life. When she was 80 years old, she had a vision from God which promised her ten more years of life. By faith she bought new luggage to celebrate. But after five years she became extremely ill. She had another vision telling her this illness would lead to her death. She was given a choice to die and go to heaven now, or suffer for another five years. In reply, she asked God, "What will give You the most glory?" The response was five years of suffering so she chose to suffer. This story challenged me, but I also realized Corrie's question is a great question to ask whenever I face a decision, whenever I face a choice. The Bible says, we are to do everything for the Glory of God, so God's Glory should be the bottom line for every decision.
Another commitment came from David Choi's sermon, and from Kenneth Bae's testimony. I need to change how I pray. Prayer needs to be an act of desperation. We need to pray with shameless audacity. We need to pray persistently until God answers prayer. This means we have to step out in faith, and put ourselves in situations where God alone can provide.
The last commitment came from Bob Sjogren's talk. Jesus commands us to deny ourselves, pick up our cross and follow Him. Sjogren listed three areas where we need to deny ourselves: power, pleasures, possessions. For power, denying ourselves is Lordship of Jesus. We need complete dependence, complete submission and complete trust. Most of us rely on ourselves our talents and abilities and resources and ask God for the remaining 30%. Instead we have to take seriously Jesus telling us "Apart from Me you can do nothing." After stepping out in faith, in obedience to God, our prayers should convey the attitude, "God, you must" or "God, unless You act.." Self-Denial in our pleasures means to examine our life for anything we enjoy more than God, or are compulsive or addicted to and fast in this activity. In the area of possessions, self-denial means living more simply and being more generous. My next step will be to share this all with my wife. She is very disciplined and will hold me accountable. I'm praying we will share these commitments.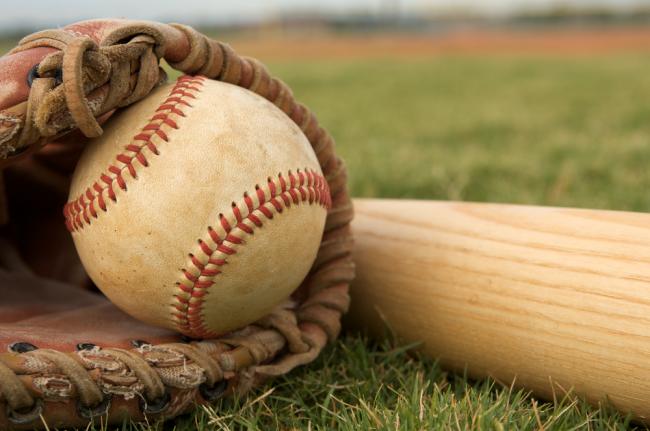 CMC is not all work. Despite the jam packed schedule there is a little room for diversion. The conference is being held at Baltimore Maryland, and the hotel and convention center are right next to Camden Yards, the home of the Baltimore Orioles major league baseball team. My boss is committed to walking 15,000 steps a day, and I join him when I can. This morning we took a quick walk around the outside of the ballpark. When I was a child the Orioles were my older brother's favorite team, and we were all big baseball fans, so I had fun looking at the Babe Ruth statue and the numbers of ball players who had their numbers retired: Jim Palmer, Eddie Murray, Cal Ripken, Brooks Robinson and someone who is one of my heroes, (and is truly heroic) number 42, Jackie Robinson, whose number is permanently retired throughout all baseball. I have blogged about his story which is one of my favorite examples of God using his faithful people to redeem His Creation.
But back to the business at hand. The morning session we were privileged to hear from Bob Sjogren again. Many were challenged by his talk the opening night on dog and cat theology. Today, he presented on the Bible as one book telling one story, the importance of the Abrahamic Covenant as the OT version, of the Great Commission, and the top line/bottom line aspects of the Abrahamic Covenant. If you've taken Kairos or Perspectives Course this is familiar stuff, but for many this was new material, as many would not have encountered these themes in the preaching and teaching of their churches. In either case Sjogren is a masterful presenter who captures your attention and keeps it and uses his talent to help you remember. In the first session he told us his theme for all of his talks was "primary" vs. "secondary." He believes that a lot that is taught in the church is "me"-ology, not theology: not exactly wrong, but incomplete and not the highest priority. The emphasis is not on the Glory of God but on the blessings God gives us. The story can be summarized as God seeking to maximize His Glory by redeeming His creation by multiplying humanity through diversity, then unifying so we can worship Him in harmony! The end of the story has people from every tongue, tribe, and nation gathered before the throne and glorifying God to max by worshiping Him. God's method is to bless people so they can in turn bless others. Unfortunately in many churches the top line, God's blessing is over emphasized and the Bottom line our responsibility to bless others is often under emphasized even omitted. A perfect example of this is Psalm 46: 10. We will often be reminded to "He says, "Be still, and know that I am God". But often the second half "I will be exalted among the nations, I will be exalted in the earth." is omitted entirely.
This kind of in-depth Bible teaching is a hallmark of CMC. This kind of teaching is rarely encountered in many churches, so this kind of paradigm shifting material is a major reason to come to CMC.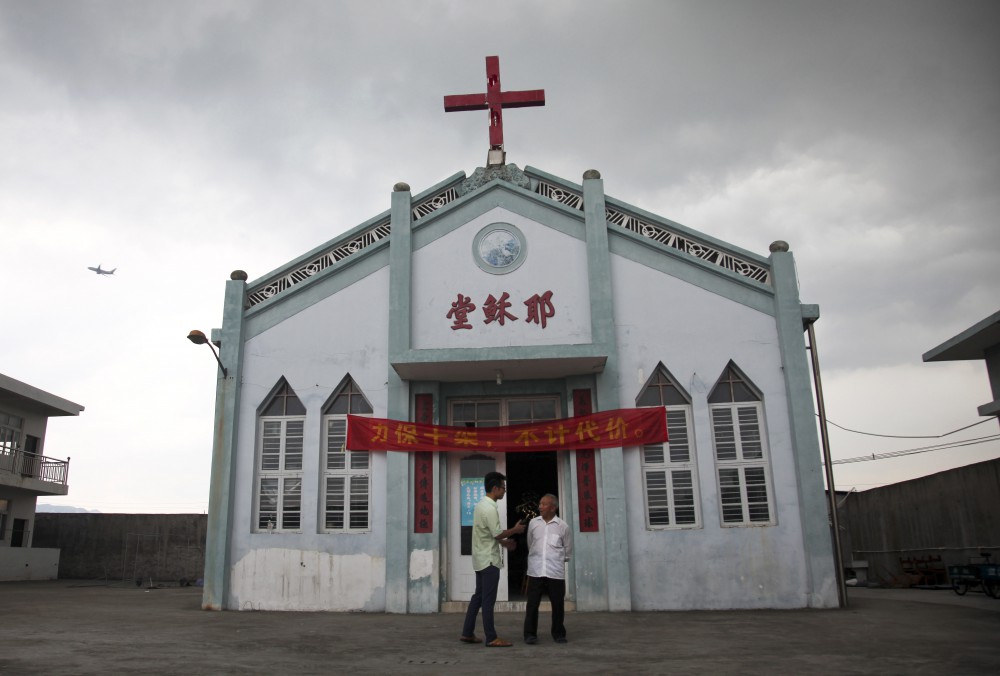 The days are so jam packed that it takes more than one post to cover it all. I'm at CMC 2016 being held at Baltimore Maryland this week. CMC is put on by Ambassadors For Christ. They have been doing it for awhile and they have gained a lot of expertise in what makes for a really good mission conference. They stick to what they know works, but they are also making improvements and adding new features. God bless them for their commitment to God's mission and the Chinese church.
Workshops are a big feature at CMC. AFC gathers the experts and they present in a number of tracks. This year the tracks are:
Ministry to Muslims
Evangelism and Mission
Business as Mission
Unreached/Unengaged Peoples Group
Equipping Local Church Mission Leaders
Workplace Ministry
North Korea
New this year is a series of workshops called "Hands-On Labs. These are small group oriented, a little less formal settings which utilizes the expertise of some of the representatives from the mission organizations who are attending the conference. I attended one on Bible-based ESL (English as a Second Language). It was very practical, and the informal nature allowed the free flow of information, and sharing by all. I also got to practice being an ESL tutor. This was life changing. With the proper resources almost anyone can tutor another. The requisites are more relationship skills, and patience and love than technical knowledge.
Part of my time is spent manning our booth. AFC has worked hard in encouraging the attendees to stop by as many booths with an incentive program. There are also separate meetings for youth and children and this afternoon, the activity for children and youth was "Exhibit Booth Bingo". They were in a competition to visit as many booths as possible. So we were deluged. I mentally compiled a short spiel explaining our mission statement. We had brought some t-shirts and some travel chopsticks and these were a big hit with the younger set. I asked if they had gone on a mission trip, and to my delight many had. I encouraged them to go on more before they graduated college. In missions while there is usually a sense of urgency, but we need to also take the long view. God is not in a hurry, Mission conferences need to plant seeds in children, youth and make whole families missional. It's never too early to plant the seeds of mission in the young.
The evening program's speaker was Rebecca Pippert, a well-known personal evangelism expert. She popularized a friendship style of evangelism in the 1970's which is still very relevant decades later. She focused on one major reason most of us are timid and reluctant to evangelize: We look at ourselves and are so aware of flaws and shortcomings we feel disqualified. We need to accept our inadequacies, and believe God's strength is made perfect in our weakness. She gave us the Three R's:
Remember Jesus is with us
Rejoice -Thank God saved us and trusts us with His Mission
Request God's help
Her winsome personality and her story telling skill won us over. I pray that everyone would hear and believe her message of hope and be empowered to witness to our loved ones and others God brings across our paths.
Stay tuned for more. Please be in prayer for the conference. May there be many divine appointments! May many sense God at work in their midst and be open what God has for them,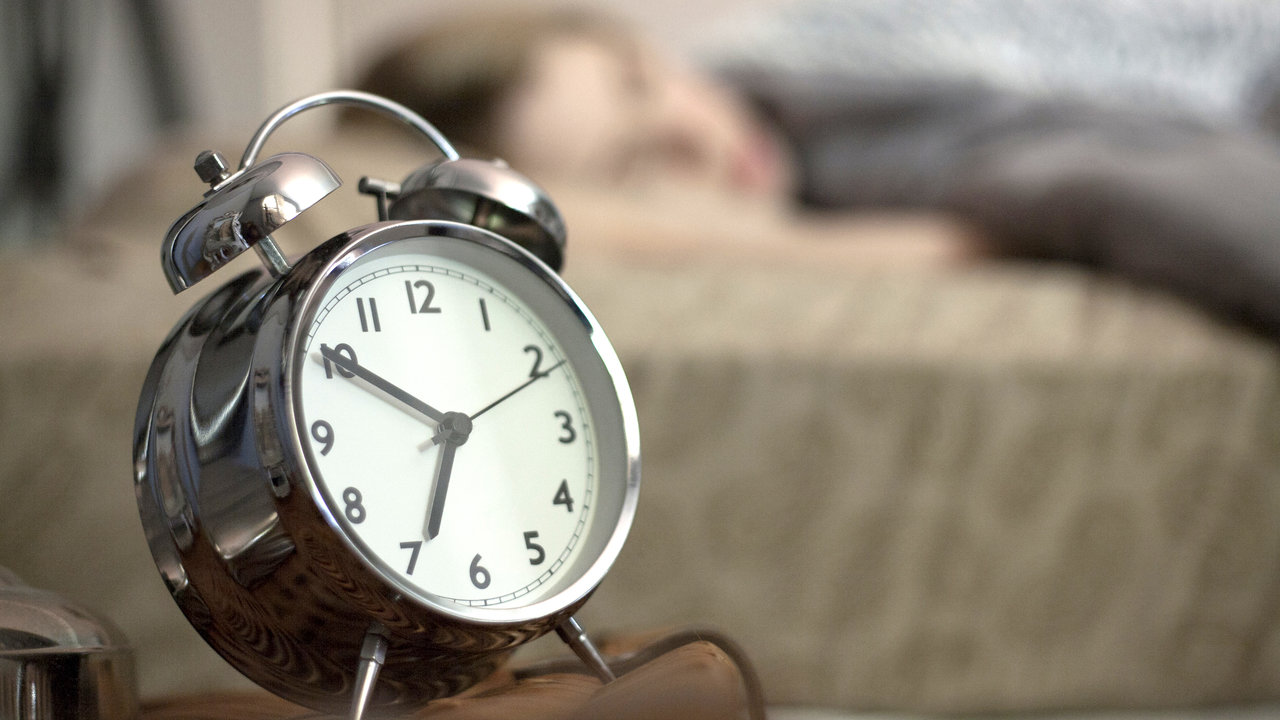 The days start early at mission conferences and end late and every moment in between can be very busy. So the alarm clock went off at 6:15 am. My roomate went off to the hotel fitness center but returned a few minutes later saying it was full of people, "Like Chinatown", he said. I took a shower and did my quiet time. There is a heightened sense of purpose and awareness during these conferences. They are truly "mountain top" experiences. As a mobilizer, there is an expectancy that there are divine appointments about to happen and one wants to be very open and aware and responsive, so that means getting strongly connected to God and consciously walking with Him and staying in step with Him.
Breakfast is at 7:45 and hats off to the hotel staff which does a very good job feeding 3000 people in such a short time. You never know who you will be sitting with, and often these are divine appointments. Earlier in the hotel room, we had been discussing the issue of students returning to China after completing their education, and the need to network to prepare them to return and continue to thrive in their faith. At the breakfast table, one new acquaintance from Pittsburgh PA, told us how his church reaches out to the Chinese students at a local university and their bus ministry to help them attend the church. This reinforced our thinking that this a follow-up/preparation ministry could be very significant.
The opening English session had two highlights for me. The first was the testimony of Pastor Hugo who heard the call at a previous CMC and his journey on the mission trail. He spoke frankly about his concern over the reactions of his parents if he should answer God's call and leave his professional training and career. After praying about it, he was surprised when his unchurched father gave him his blessing. But was shocked when his wife's Christian mother's response was "I hate you! I hate you! I hate you!. I hope you die! If I had known that you would do this I would never have given permission to marry my daughter!" Despite this reaction he persevered in his plan, going to seminary, going into full time ministry, planting churches. Years, later the mother-in-law apologized and is now his greatest supporter.
The other highlight was the testimony of Kenneth Bae who was arrested by North Korean authorities and imprisoned for his missionary activities. He talked about the physical and spiritual battles he encountered during the experience and how God cared for him, and eventually delivered him. The story had many twists and turns. It was a remarkable testimony. It's good the conference does not sugarcoat the dangers and risks involved in obeying God. I hope this brief account motivates you to seek out a more complete account. It is a testimony we all should consider and ponder the implications.
This is what happened in the morning. I will blog more about what happened during the rest of the day tomorrow.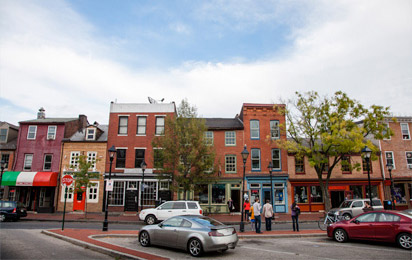 We arrived in Baltimore, after catching the redeye out of SFO last night. All day you could feel the excitement grow. When we arrived, the hotel and convention center were empty and quiet but by late afternoon, the lobby was full of people and pulsating with energy, and the registration lines were out the door. The mission organizations had set up their displays. As we set up our booth, familiar faces stopped by and acquaintances were renewed, smiles and laughs and life stories were updated. Praise God for AFC and their vision and abilities to organize these great mission conferences. It operates on a lot of different levels, but relationally is perhaps the most important. It connects the attendees closer to God, their local church, the larger sense of church and God's mission. This relational process starts as soon as you arrive.
One highlight was the pre-conference seminar, titled "To Whom Shall We Go?" This dealt with the huge issue of Second Generation Chinese Christians. In just about every Chinese church the English speaking youth who are raised and nurtured in the church's children and youth programs do not return to the church after they go off to college. So there are generations missing in the English congregations, keeping them small, and struggling.This has been the 800 pound gorilla in the room that everyone has studiously avoided addressing, so AFC is to be commended in confronting this issue and opening a dialogue and marshalling resources. The future of the Chinese church is at stake. The almost three hour workshop presented some very interesting research findings and insights from pastors trying to understand and offer solutions, which I will cover in future posts.
The opening plenary session began with a report that almost 3,000 people were in attendance. It was a combined bi-lingual meeting with the highlight being a presentation by Bob Sjogren on Cat and Dog Theology. It was a masterful job which challenged us. A self-centered theology is being unconsciously propagated in many of our churches which makes saving us from hell the essence of the Gospel instead of God's Glory. One consequence is that Christianity becomes a means of making us happy to the detriment of our relationship with God and His mission.
Another highlight of CMC conferences for me are the one on one interviews with people who are responding to the call of God in their lives. There was a briefing for the counselors and it was great to see older and experienced people who have served God and are now actively mobilizing others.
The conference runs to Saturday. I hope to blog each day. If you are here stop by our booth and say hi, We would like to meet you. If you do we have a gift for you. CMC is run in East Coast, West Coast, Texas and Europe in suceesive years, when it comes nearby make plans to attend. It will change your life!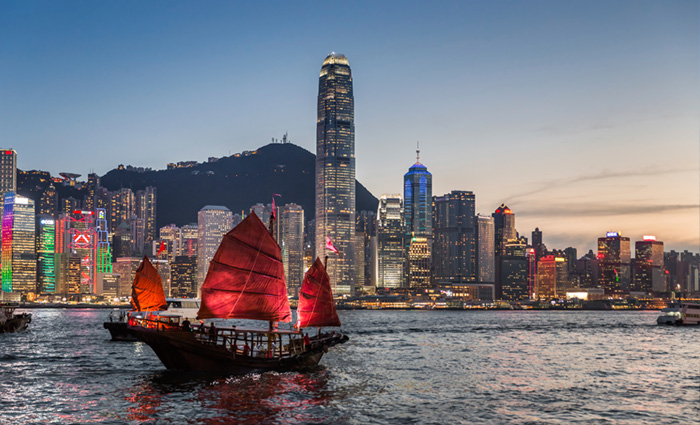 We just uploaded the most recent letter from GOI International director Rev. Dr. Cyrus Lam. To download please go to the English home page, and click on "Director's Letter." It will be at the top.
Earlier this month, the International Board met in Hong Kong., and made some important decisions which will shape GOI's direction for the next decade. More details will be published in the months ahead.
If you would like to contribute to any of the projects Rev. Lam discussed in the letter, please go to the top of the home page and click on "Get Involved" , then "Support FAQ" and send to your GOI Area Office.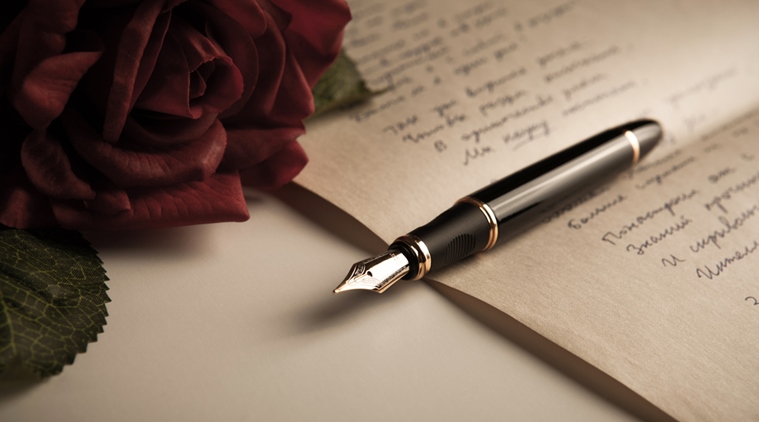 ADVENT 2016: JOHN DONNE'S CHRISTMAS POETRY
We are continuing our annual series for the Advent season. Missions is a big part of the Christmas story but it is often obscured by other aspects of the story. Just as we need to keep "Christ" in "Christmas, we need to keep "mission" in Christmas as well.
As I have mentioned before, this year for part of my daily devotion time, I've been using the One Year Book of Christian Poetry. Two poets I've encountered stand out for me: Emily Dickinson and the topic of today's post, John Donne. What I've enjoyed about reading poetry is the power of language to provoke thought and feelings, and the insights and deep thoughts some poets have into things which are mysterious or unnoticed. It is also a challenge as some poems are hard to understand, but the struggle for comprehension often pays off big dividends.
Such is the case for today's poems. Few things are more mysterious than the Incarnation: God not only taking human form, but entering fully into human life. Yet this is the audacious claim of Christianity. Jesus is fully God and fully Man. What are some of the implications of our belief? Donne tackles this in two remarkable poems.
Annunciation
Salvation to all that will is nigh,
That All, which always is All everywhere,
Which cannot sin, and yet all sins must bear,
Which cannot die, yet cannot choose but die,
Loe, faithful Virgin, yields himself to lie
In prison, in thy womb; and though he there
Can take no sin, nor thou give, yet he'will wear
Taken from thence, flesh, which death's force may try.
Ere by the spheres time was created, thou
Wast in his mind, who is thy Son, and Brother,
Whom thou conceiv'st, conceiv'd; yea thou art now
Thy maker's maker, and thy Father's mother,
Thou hast light in dark; and shutst in little room,
Immensity cloistered in thy dear womb.
Nativity
Immensity cloistered in thy dear womb,
Now leaves His well-belov'd imprisonment,
There He hath made Himself to His intent
Weak enough, now into the world to come;
But O, for thee, for Him, hath the inn no room?
Yet lay Him in this stall, and from the Orient,
Stars and wise men will travel to prevent
The effect of Herod's jealous general doom.
Seest thou, my soul, with thy faith's eyes, how He
Which fills all place, yet none holds Him, doth lie?
Was not His pity towards thee wondrous high,
That would have need to be pitied by thee?
Kiss Him, and with Him into Egypt go,
With His kind mother, who partakes thy woe.
These two poems are partners: Both appeared in the same collection. Notice that the last line of "Annunciation" is the first line of "Nativity." Donne is classified as a "metaphysical" poet. This was "a poetic style in which philosophical and spiritual subjects were approached with reason and often concluded in paradox. This group of writers established meditation—based on the union of thought and feeling sought after in Jesuit Ignatian meditation—as a poetic mode." These qualities are much on display in these poems.
Donne tackles the Incarnation and the Birth Stories of Jesus, applying his considerable intellectual gifts and skills to the task. What subject could be of greater importance and worth than Jesus? In "Annunciation," Jesus, Donne points out is Salvation for all mankind who is asks for it. Not only that Jesus is "All," the omnipotent, omnipresent one, contained in Mary's womb. And when reason is applied to the mystery of Jesus paradox is the result. The list of paradoxes:
· Which cannot sin, and yet all sins must bear
· Which cannot die, yet cannot chose but die
· Spirit taking flesh
· Eternal, time's Creator but facing death
· The complicated relationship of Mary to Jesus: Thy Maker's maker. Thy Father's mother; thy son and Brother
· Immensity cloistered in a womb
How should we react? Donne deals with this in "Nativity." He considers Jesus as God is omnipotent, yet to enter into our world He had to make Himself sufficiently weak. Why did Jesus come knowing all that was involved? His pity for us and our plight was so great, He was willing to humble Himself, so much that He becomes an object of our pity. He who was omnipotent was willing to be put in danger to a petty tyrant like Herod. Pondering this poem we soon share Donne's wonder, awe, pity, fear.
These poems gave me new, fresh insight to Jesus, and touched my heart. Being involved in mission, sometimes, feels like a long slog through the mud. The immensity of the task, the myriad, seemingly insurmountable troubles in the world, the "three steps forward, two steps back" progress of mission efforts, means missions is not a sprint, but a marathon. We need a healthy heart to withstand the rigor. We need strength, joy, hope but most of all we need to keep our eyes on Jesus. May we, this Christmas season encounter Jesus afresh, and may this experience empower us for the days ahead.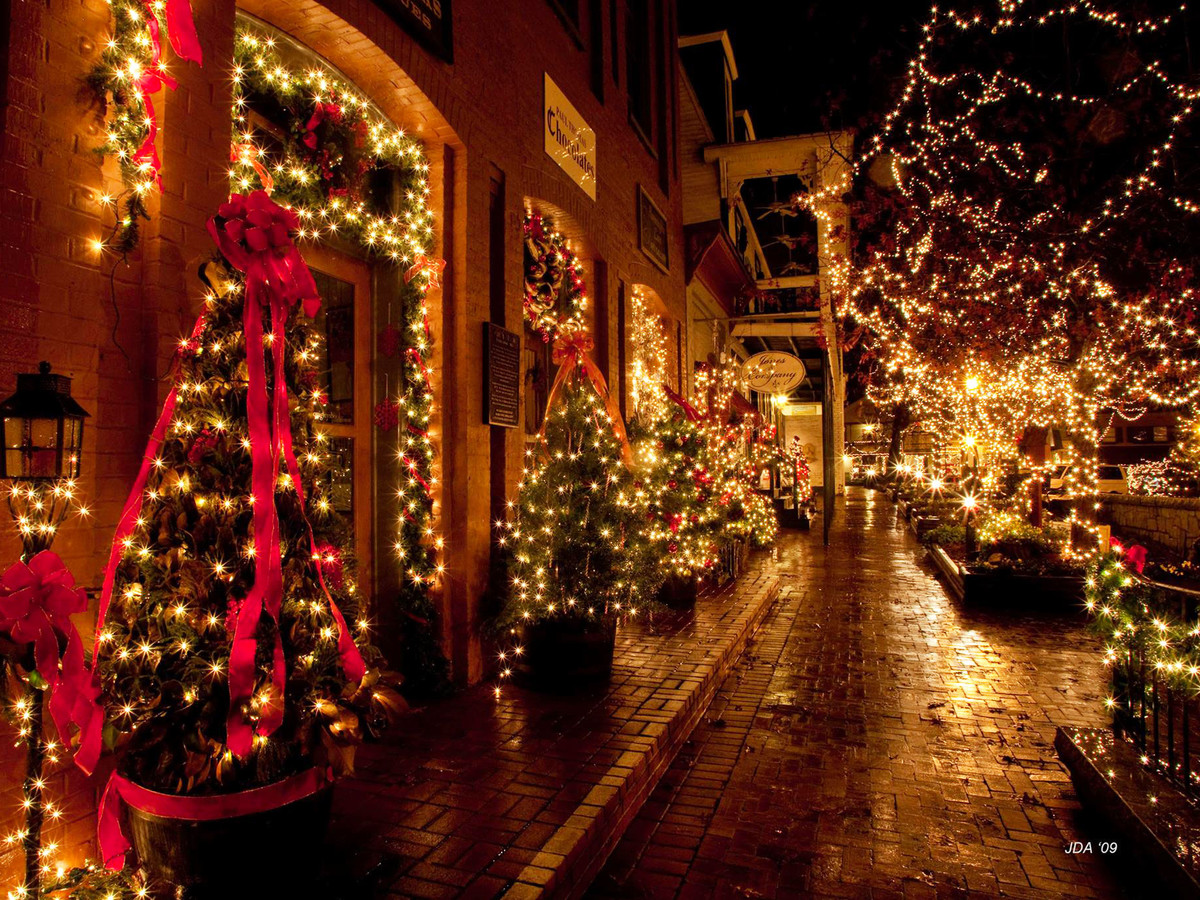 ADVENT 2016: MISSIONAL CHRISTMAS GRAPHIC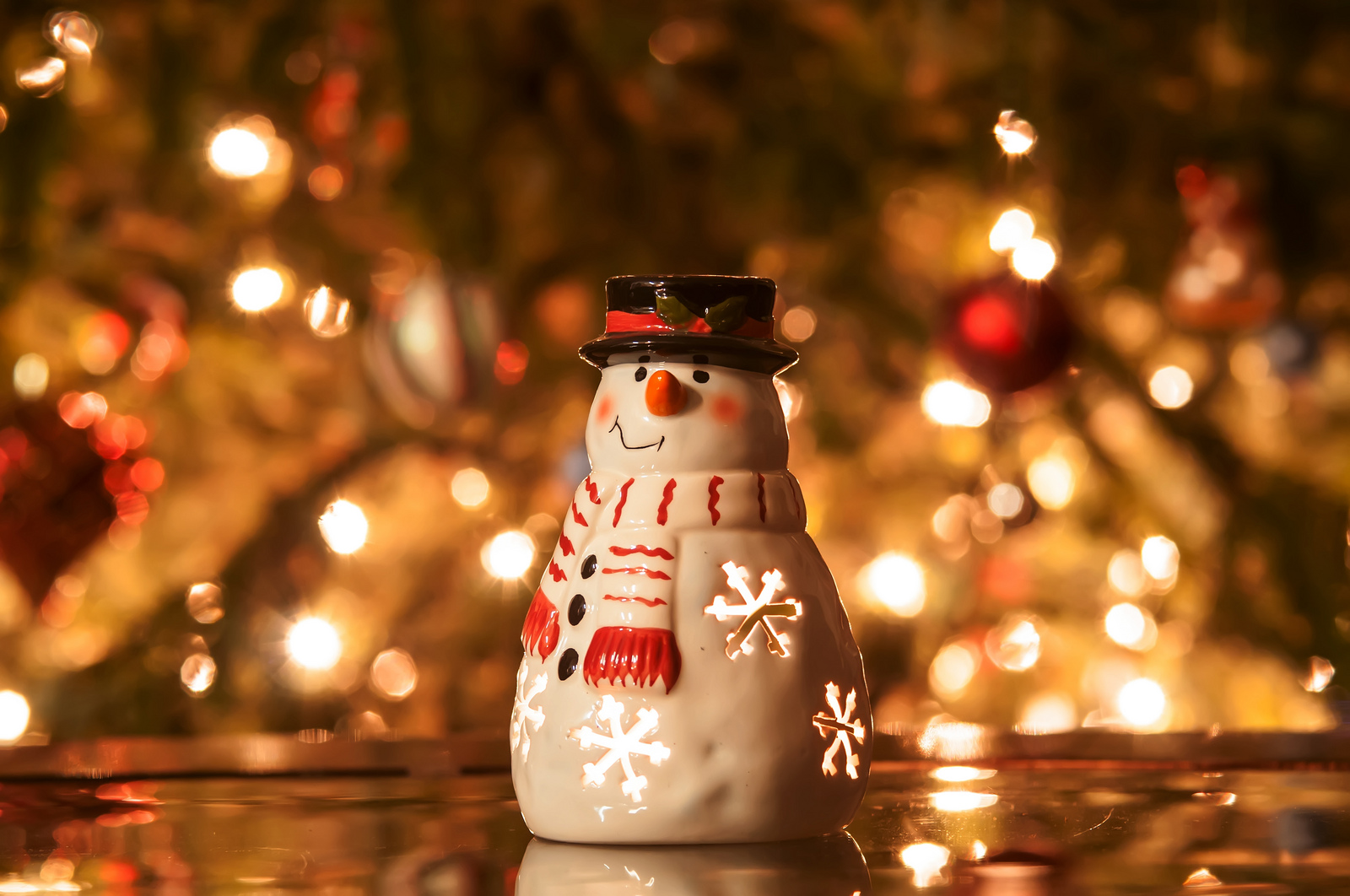 ADVENT 2016-ADVENT CONSPIRACY PART 2
We are continuing our exploration of a new initiative to draw believers into a true experience of Christmas. The world, the culture we live in is expert in creating enticing counterfeits, even idols of God's pure and good intention for us, the crown of His creation. It is enjoying God's good gifts to us that alone can satisfy, but all too often we "worship" the idols of consumerism, materialism, activity at Christmas and we will miss out on the presence of Christ.
The Advent Conspiracy originated when a small group of pastors discovered they shared a common reaction to how Christmas, an ostensibly Christian holiday affected them and their ministry. As they discussed this shared feeling, they realized, cultural forces had hi-jacked Christmas. But they didn't want to be merely critics they wanted to offer a positive alternative. They came up with a four point program.
• Worship Fully
• Spend Less
• Give More
• Love All.
Yet they also realized the dangers of simple "four point plans." The key is to immerse oneself into the Christmas story afresh.
Worship Fully- Our hearts are formed by what we worship. Our hearts determine our attitudes, emotions and actions and re-actions. Excitement, anticipation and hope flow out of the objects of our deepest attachment. What are the deepest and strongest desires of our hearts? Read Mary's Magnificat (Luke 1:46-55). Does my heart beat like Mary's? Do I know and experience God like Mary?
Spend Less- "The National Retail Federation found that Americans will spend an average of $935.58 during the Christmas shopping season — both for themselves and for others.A Gallup poll from October found that on Christmas gifts alone, Americans will spend an average of $785. While the increase in sales is exciting for the economy, it's indicative of our tendency to go big for Christmas gifts. The numbers are even more shocking when we consider this: According to NPR, 47% of Americans would have trouble coming up with $400 in the case of an emergency. If that's true, a lot of us are buying presents on credit. Practicing this tenet of Spend Less doesn't put the kibosh on gifts. It means we are spending within our means, and with purpose. "We really do understand the concept of gift-giving — we even see it in the story of the wise men. But the truth is, getting in debt for the sake of celebrating Christmas simply makes no sense,"
Give More- The concept behind Give More is based on the idea of deepening relationships. We're not giving more gifts, but we are giving more of ourselves. Our primary example is Jesus himself "For us, Christmas is the story of the most relational gift ever. You know when Paul in one of his letters says, 'Thanks be to God for this unspeakable gift, this indescribable gift of Jesus.' Well we understand what it means to give relational gifts by looking at the Christmas story. God gave Himself. "So, what does that look like in our own lives? Gifts with more thought and creativity put into them: they are relational gifts, not just material possessions. "When we first started the movement, there was a young man who got the whole concept, and so what he gave his dad was a bag of coffee beans." For some, a bag of coffee doesn't seem like a great gift. But it was the note that went along that made all the difference.
"The note said basically this: 'Dad, you're only allowed to drink this coffee with me. And in the time that it takes for us to drink through these cups of coffee, I just want you to tell me stories. I want to get reacquainted with you again. I want you to tell me how it is that you became the man that you are.' Now I promise you, that gift — that bag of coffee beans — meant more to that dad than any number of other really expensive gifts his son could have given to him."
Love All- John 3;16 tells us "God so loved the world!" this is the meta-theme of the Christmas Story. The idea is to act locally and globally. Focus on loving the "last lost least."
Here is the link to the organizations website: http://www.adventconspiracy.org/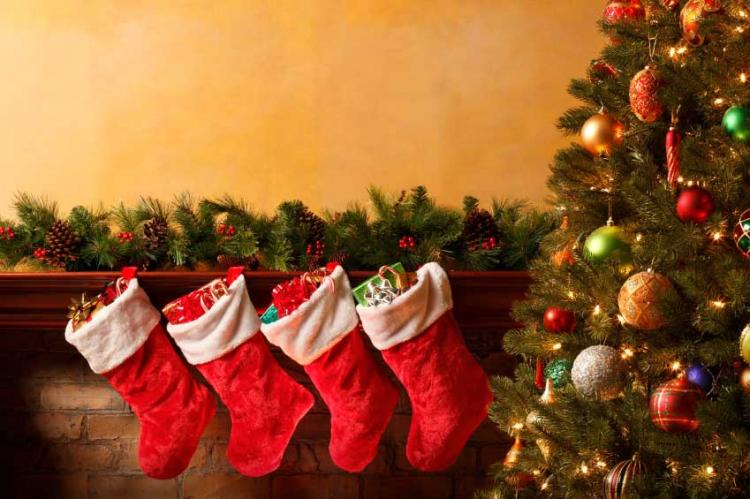 ADVENT 2016: THE ADVENT CONSPIRACY
If you are at all a "Missional" person, how Christmas is practiced in secular societies is very off-putting to say the least. The crass commercialization, the excessive materialism, the mawkish sentimentality and the mindless busyness of this season distracts us from the true meaning of the season. But most of us fall victim to it despite our misgivings and best efforts. The result is Christmas comes and goes and we are left with an emptiness that is a result of strong sense that we missed out on something.
Five pastors came to this same conclusion in 2006. They asked the question: "Can Christmas still change the world? The Christmas story is a story of love, hope, redemption and relationship. So, what happened? How did it turn into stuff, stress and debt? Somehow, we've traded the best story in the world for the story of what's on sale."
But they realized it wasn't enough to criticize the secularization of Christmas, they needed a simple intentional way people could embrace the true spirit of Christmas. So they started the "Advent Conspiracy." This is a grass-roots movement centered in a simple four part plan to return the hope and joy of the Christmas Season by restoring the narrative of the holiday back to the Gospel of Jesus.
Here are the four tenets:
· Worship Fully
· Spend Less
· Give More
· Love All.
Check out the website. There are lots of resources that explain in detail how to follow the plan.
http://www.adventconspiracy.org/
More tomorrow!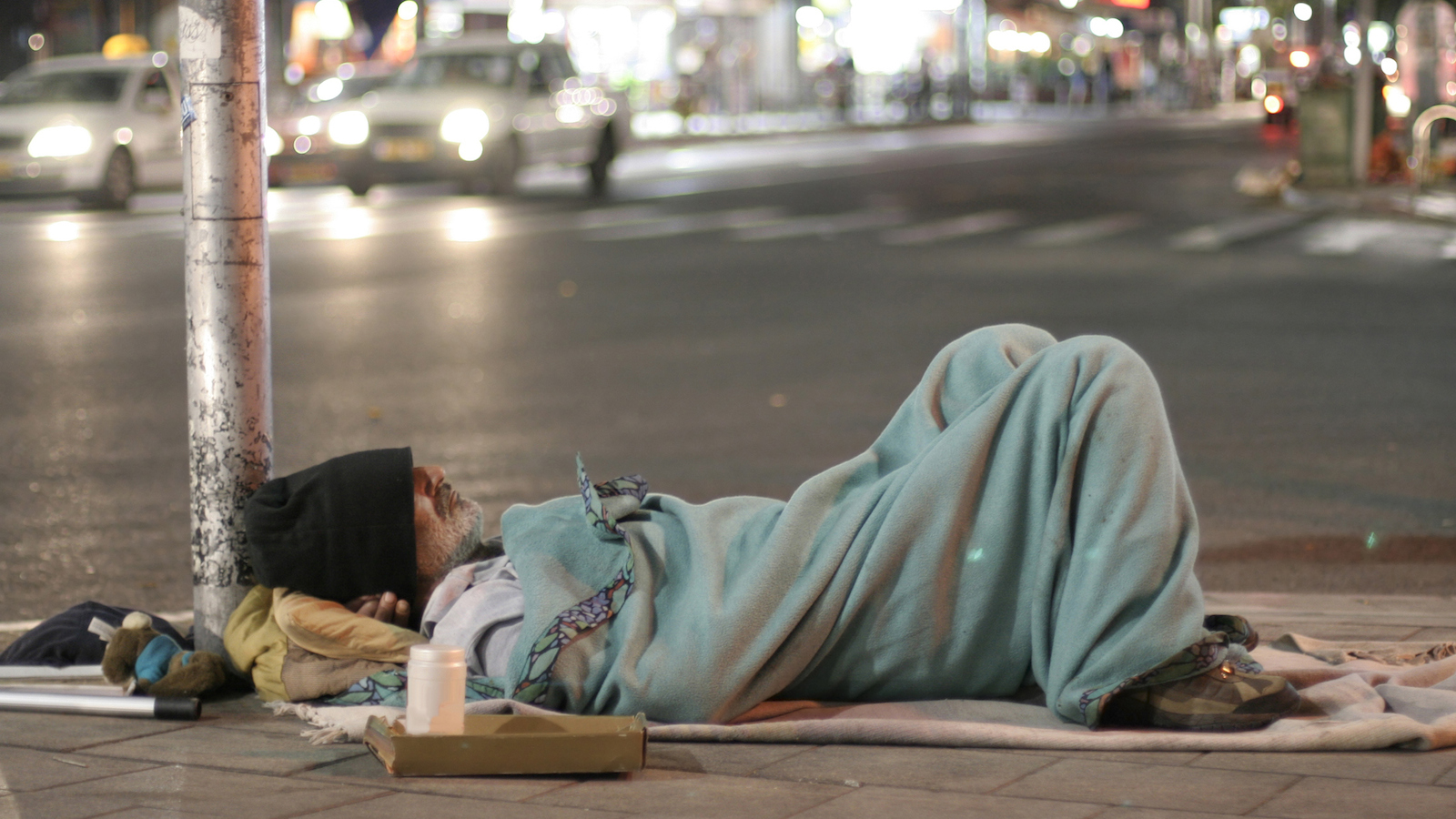 MISSIONAL GOOD NEW : REMEMBERING THE HOMELESS AT
Packing a shoebox is a Christmas tradition for a lot of us. Samaritan's Purse has an annual major outreach. I've done it with my wife many times. I've blogged about it before. It's too late for this year as they need a long lead time to gather and distribute the gift boxes from all over the country to ship all over the world. But if you are looking for an activity so you can have a Missional Christmas, how about packing a shoebox for a homeless person? I've been doing this for several years now. The homeless are all around us but it's often difficult to find a way to help. Giving your pocket change or a dollar may help but if the homeless struggles with alcohol or drug dependency it might even hurt, as there is the temptation to use the money to buy drugs or alcohol. At one time, I used to give gift cards to fast food establishments, but in my area, there are a lot of soup kitchens and meal programs so hunger is not a major issue for homeless. It is better the homeless go to these places so they are connected to a community and the opportunity to get other services. So I discovered packing a shoebox with needed supplies is a good alternative.
Here is a list of things to include:
· Socks
· Rain poncho
· Toothbrush/toothpaste
· Travel/ hotel size shampoo
· Razor/shaving cream
· Soap & Container
· Bungee cords
· Q-Tips
· Padlock
· Pen/Notepad
· Small first aid kit
· Hand sanitizer
· Hat/gloves/scarf
Place the small items in Zip lock bags. The list came courtesy of the Homeless Church, a ministry which brings church to the homeless.(http://homelesschurch.net/Home_Page.html) I also include a small pocket Bible or New Testament and a small gift like candy or snack food.
Distributing it doesn't have to be complicated. Prayerfully, seek out a homeless person, offer it to them and tell them "God loves you!"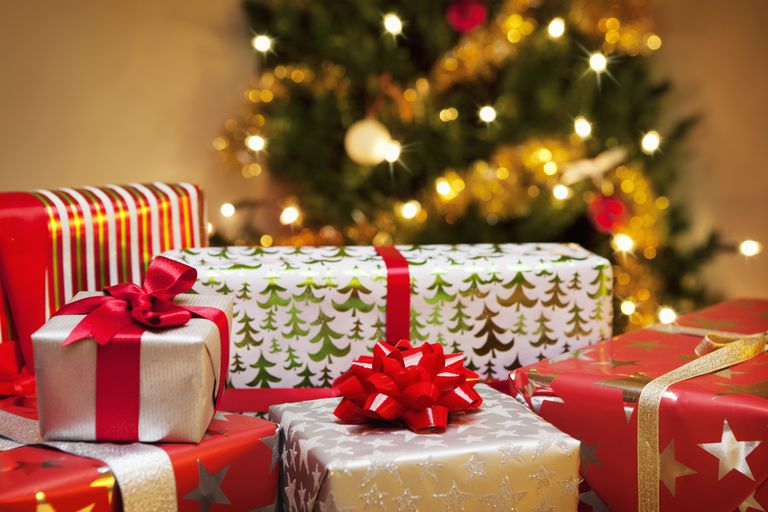 ADVENT 2016: A GLOBAL CHRISTMAS CAROL
This year for some reason, it has been a struggle for me to get into the Christmas spirit. So I was glad today to come across a carol which touched my heart. It turns out I encountered it for the first time last year, and blogged about it. But researching it I came across more background how it came to be written.
Some Children See Him
Some children see Him lily white, the baby Jesus born this night.
Some children see Him lily white, with tresses soft and fair.
Some children see Him bronzed and brown, The Lord of heav'n to earth come down.
Some children see Him bronzed and brown, with dark and heavy hair.
Some children see Him almond-eyed , this Savior whom we kneel beside.
some children see Him almond-eyed, with skin of yellow hue.
Some children see Him dark as they, sweet Mary's Son to whom we pray.
Some children see him dark as they, and, ah! they love Him, too!
The children in each different place will see the baby Jesus' face
like theirs, but bright with heavenly grace, and filled with holy light.
O lay aside each earthly thing and with thy heart as offering,
Come worship now the infant King. 'Tis love that's born tonight!
This is a modern Christmas carol produced by Alfred Burt. . Burt was a professional musician. Burt's father, Bates, was an Episcopal minister and developed a tradition of writing a Christmas carol and sending it out as a gift to a mailing list of family and friends. One year, Bates asked Burt to write the music to the words he wrote. For the next fifteen years. Burt carried on the family tradition, even upon the death of Bates in 1948. The organist of Bate's church, Wilha Hutson agreed to help continue the tradition by writing the words. These wonderful carols would have remained unknown except one year, Burt after finishing writing the music to that year's carol asked the vocalists of the orchestra he of which was a member, to perform the song so he could determine if his harmonies worked. The vocalists loved the song and asked permission to perform it at a Christmas party. It was a big hit and one of the party goers was president of Colombia Records. Early the following year Burt was diagnosed with lung cancer. The president of Colombia Records arranged for the carols to be recorded earning them a wide audience. If you go to Youtube you will see many of the carols have been recorded by many popular artists.
The story of this particularly touching song is this: (as conveyed by Gloria Gaither at the Homecoming website)
Beginning in 1926, Bates Burt continued this tradition until 1942, when he assigned it to his son, Alfred Burt, who was becoming a quite viable musician in his own right. Graduate of University of Michigan, the young composer was given a text by Father Andrew, an English Catholic priest, that the senior Burt had found in a small book of carols and asked Al to set to music. From then on Al composed the music for the Christmas card carol, often to lyrics written by his father.
The musical talents of Alfred Burt expanded to include conducting and playing in some well-known jazz and concert bands of the time with trumpet as his major instrument, though he also played and composed on the piano. In 1945 Al married a singing operation room technician he had met while serving with the Army Air Force Band. Al's mother was ill with cancer, and the bridal party shared the festivities by going to her hospital room. She died two weeks later.
After Al was discharged from the Army, he and his new wife Anne, now discharged from the Navy, toured together for 15 months with a band, then returned to the family's favorite summer place in Marquette, Mich., to spend time with Al's father before going to New York to teach at the American Theater Wing School.
The family carol for 1947, "Nigh Bethlehem" would be the last one shared with Father Burt. Early in 1948 he suffered a fatal heart attack. Al and Ann decided to keep up the family tradition and the 1948 carol was Al's composition to an old English rune that he and his uncle Rev. John Burt had seen on a wall in the Dean's of­fIce of the Virginia Theological Seminary where he was a student.
Al joined the Alvino Ray Orchestra in 1949, and Anne went home to Pontiac to await the birth of their first child. A long-term friend of the family who was organist at the Pontiac Episcopal Church where Al's father had been vicar, Wihla Hutson, had seen Al grow up and watched with great admiration as he developed as a musician. She had spent many a night with the family when the winter weather kept her from making the drive home and was like one of the family. Al and Anne asked her if she would put the ideas they had for that year's Christmas card into poetry.
Anne was full of anticipation for the soon-coming birth of her child and talked with Wihla about the new life inside her. When Wihla asked what she had in mind for the yearly Christmas carol, she immediately said, "A lullaby!" She took their conversation home and wrote that year's carol text, "Sleep, Baby Mine." But even before that verse was written, Wihla was overwhelmed by another part of their discussion that was so powerful she actually pulled off the road to write down the words that would eventually become one of the best-loved and most-sung of the Burt Carols: "Some Children See Him."
This text came from the part of their conversation that had pointed out the purity of the way children embrace the baby Jesus, seeing Him as being just like them. This innocent acceptance of a fellow child actually is full of meaning for the rest of us, as children seem to know that God came to be like them so that they could be like Him.
Here is a link to a youtube video: May God use it to draw many to proclaim Him as Savior of the World! May it inspire us in our efforts to bringing the the Good News of the Gospel to everyone!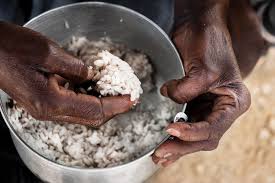 PRAY FOR CHINA: ENDING POVERTY
Ending poverty is one aspect of God's Mission. People having enough food to eat, clothes to wear, a roof over their heads, adequate health care and opportunities for an education will be hallmarks when God's Kingdom arrives. Poverty can be eliminated.
China's economic growth has been spectacular. The statistics state 700 million people were brought out of poverty since 1978. The Chinese government accomplished the United Nations Millennium Development goal of reducing poverty by 50% in 2015 and is committed to ending poverty by 2020. The percentage of people living in extreme poverty was reduced from 61% in 1990 to 4.2% in 2014. The face of remaining poverty in China is rural and ethnic. 55 million rural people, 5.7% of the population are still in poverty. 44% of the counties with the greatest poverty lie among the ethnic minority territories. At the same time, the poverty line is 2800 yuan/year a very small sum, and the amount of income inequality has increased. The poorer regions also suffer from unequal access to education and health care, compared to the prosperous regions compounding the effects of poverty and making it difficult for people to rise up out of poverty.
Pray for China's commitment to ending poverty. Pray for wise leadership which seeks the health and prosperity of all. Pray for the church to add her voice and best efforts to this cause. Here is an infographic which summarizes this issue:
http://www.chinadaily.com.cn/china/images/attachement/jpg/site1/20161205/f8bc126d97c419af5a9609.jpg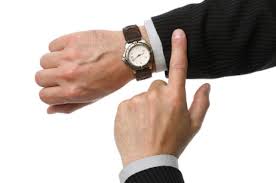 CHINESE MISSION CONFERENCE 2016 –NOT TO LATE TO RE
The Chinese Mission Conference (CMC) has become a major mission mobilization event. It is sponsored by Ambassadors For Christ and is held in a rotating schedule in Europe, Western US (San Diego CA) Eastern US (Baltimore) and Southern US (Houston TX). Some of the features which make it a "must attend" event are:
· Dynamic speakers like Christopher Wright, Francis Chan,
· Sound Mission Bible teaching
· Dynamic workshops
· Displays from Mission Organizations
· One on One counseling for those discerning a missionary call.
This year it's Baltimore's turn. The dates are Tuesday December 27- Friday December 31. The speakers are Luis Bush (he came up with 10/40 Window) Francis Chan, Becky Pippert, Bob Sjogren, and David Choi, There are programs for children and teens, so the whole family can attend.
GOI will be there. So stop by our booth and say "Hi!" Hope to see you there!
Here is the link: http://www.cmc-2016.org/index.php/en/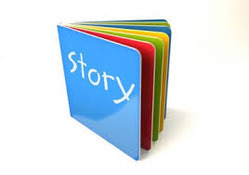 MISSIONAL GOOD NEWS: FREQUENT FLIER
It's Friday and time for this week's installment of Missional Good News. This is where I search the Internet for inspiring stories of individuals who are creatively making the world a better place. Often, the inspiration for a creative solution comes from becoming aware of something unique in one's own life and another flash of inspiration how one might use it to benefit others. That's the case in this week's story.
Peter Shankman is a business consultant and AD/HD advocate. Last year he flew almost 350,000 miles, racking up an impressive number of frequent flier miles. He gave a few away to friends, relatives, co-workers but still had a lot left over. So he ran a contest on an Internet website for anybody who had a pressing need to return home for the holidays but was unable to afford a flight. Visitors to the site would vote for the best situation. The story spread and others donated their miles as well, so ten people received free trips. One of the winners was a woman suffering from cancer, whose sister will be able to travel for a visit. Another is a dad who will be able to visit his son who has autism. Traveling home for the holidays is a valuable tradition. Theologically speaking, the family is God's plan to organize humanity. Anything that promotes strengthening family ties is a good thing in my book.
This good deed evidently came out of some kind of reflective process. The Abrahamic covenant mobilizes us by telling us we have been blessed by God in order to bless others. Shankman says that most talk about air travel is complaining: long lines, delays, lost luggage, security. But Shankman was grateful for the ability to travel as much as he does. Out of this gratitude came a desire to share his good fortune. An added benefit was sharing the experience with his young daughter, who recently flew with him, and is helping him purchase the tickets. She is learning the joy in helping others.
This story caught my attention, as recently I had some frequent flier miles that were about to expire and the process of trying to cash them in was so laborious, and the stuff I could redeem them for were almost worthless, making the whole thing kind of a waste. If I had known about this story then, it would have changed things considerably. Keep this in mind for next year, also ask yourselves, how has God blessed me this year? How can I use it to bless somebody?
Here's the link to the story:
http://imgur.com/gallery/MX953
PRAY FOR CHINA: REVERSE MIGRATION
The situation in China changes rapidly. My first post on this blog was a "Pray for China" post. In those early years, many of these posts dealt with the migrant worker situation. China was experiencing an unprecedented in human history, mass internal migration from the countryside to the urban centers. The order of magnitude shift fueled China's rapid economic growth but spawned a host of social problems: left-behind children, unsupported grandparents who became suicidal, discrimination against migrants, overcrowding, persistent poverty in the countryside etc. All of these issues we have explored in this blog, and I have asked readers for prayer.
I sense God is answering these prayers as evidenced by a new trend. Recently there has been a reverse migration from the city back to the rural village. The decline in the growth rate of the industrial sector, and the burgeoning Internet economy has fueled this shift. Many migrant workers who gained business experience in the city, and perhaps generated some extra funds for investment, are recognizing the opportunity to do business in their home villages. Small internet based business are proliferating. This trend has the potential to do a lot of good. Left behind children are being re-united with parents, aging parents can again receive the support from their children, and the rural countryside, one of the remaining areas of poverty in China can begin to grow economically.
Yet this trend while hopeful, may result in some unintended consequences. This is normal in any kind of societal change. This could spawn a new bunch of problems. For instance, it may not be easy for parents to re-connect with children, who may have felt abandoned. So thank God for this new trend, and continue to pray that the church can be part of the solution in solving any problems that might emerge. Though things change rapidly in China, some things don't change. The heart of any problem is always the problem of the heart. And the Gospel of Jesus Christ is always the best remedy for problems of the heart.
Here is the link to the story: http://www.chinadaily.com.cn/china/2016-12/02/content_27545807.htm
PRAY FOR GOI: CHINESE DIASPORA MINISTRY
GOI's Mission statement is: Reaching Our Kinsmen, Touching All Nations. When GOI was formed over two decades ago, our mission was groundbreaking. Some thought at that time, that our ministry was not really missions, because Chinese ministering to Chinese was not cross cultural. Some suggested that instead, our workers should be called "transplanted pastors." But in the succeeding decades, thinking has changed. Missiologists noticed the increase in migration world- wide. People were on the move for many reasons. This prompted a new appreciation for what is now known as diaspora mission.
Diaspora refers to anybody who is not living in their country of origin. A recent estimate puts the number of the overall diaspora at 3% of the world's population, so the numbers are significant. Estimates for the Chinese diaspora give a number of over 50 million. The Chinese diaspora is a major aspect of GOI's ministry in several ways. First, we have offices in eight countries: US, Canada, Singapore, Malaysia, Philippines, Australia, Hong Kong/Macau, Taiwan, and representatives in Europe and South America. Each area has Chinese Christian churches. GOI is busy mobilizing these churches and believers for mission. We have mission fields in Ukraine, UAE, Uganda, Turkey, Thailand, Cambodia, Myanmar, S. Korea, Brazil, Colombia and Mexico, where we have established churches for the diaspora Chinese. These churches are planted with the intention that they will grow and outreach to their local communities.
I came across this Youtube video which lists the ten countries with the largest Chinese diaspora communities. We either have offices or churches in seven of the ten. Only Vietnam, Peru and Indonesia do not have an official GOI presence. Here is the link: https://www.youtube.com/watch?v=iz7kRGcIfyI
Here is a link to Wikipedia article which lists the diaspora Chinese population figures for many countries around the world. It is astounding the number of countries with significant Chinese populations.
Prayerfully look at the lists and consider partnering with GOI in reaching out to the diaspora Chinese in one of these countries. Contact your nearest, Area Office for more information.
INTRODUCING CHRISTIAN MISSION TODAY: PART 27
We are continuing in our series on Michael Goheen's introductory mission textbook. We are currently dealing with the first of three major themes: Scripture and Mission. If all you had to go on was sermons preached at the typical evangelical church, you might think the Matthew Great Commission passage was all the Bible had to say about mission, but as we have been working through Goheen's book, he has done an exemplary job, demonstrating how mission is the dominant theme of Scripture. It is like getting a new pair of glasses, what once was dim or out of focus is brought into sharp clarity. A few basic concepts like Scripture as a metanarrative; God's plan of redemption; the present age and the age to come; and Mission emerges from the pages of the Bible fully and compellingly alive. Goheen in this chapter has been going through the Bible, book by book, drawing out the mission theme. We have now arrived at the Book of Acts.
Of course Acts is the other major conventional Biblical source on missions. As evangelicals who place great authority in the Bible as the source for our faith and practice, Goheen's careful, in-depth treatment of Acts will provide the church a solid Biblical foundation for her mission program. This is something of great value. Here are some points Goheen derives from Acts:
· Acts 1:1-the church's mission should be seen as a continuation of Jesus's mission.
· The resurrected Jesus for 40 days gives the disciples the "Big Picture." He convinces the disciples of His resurrection; instructs them about the Kingdom of God; the coming of the Spirit; their mission is to be Jesus's witnesses thru the power of the Spirit, starting in Jerusalem to the ends of the earth.
· God's mission is historical. It rests on events such as Jesus's Resurrection and Ascension and the coming of the Holy Spirit, and future events as the Second Coming of Jesus.
· What happens in Acts is a continuation of what happened in Old Testament and the Gospels.
· The Coming of the Holy Spirit initiates this new stage. This stage occurs in Jerusalem and involves the gathering of Israel. The Coming of the Holy Spirit establishes the church which is inextricably linked to God's Mission.
· The early Church is both God's original intention and a foretaste of God's Kingdom. It is to attract and draw in others. It is to represent God's intention for how people were intended to live.
We have only covered the first ten chapters. There is much more to come.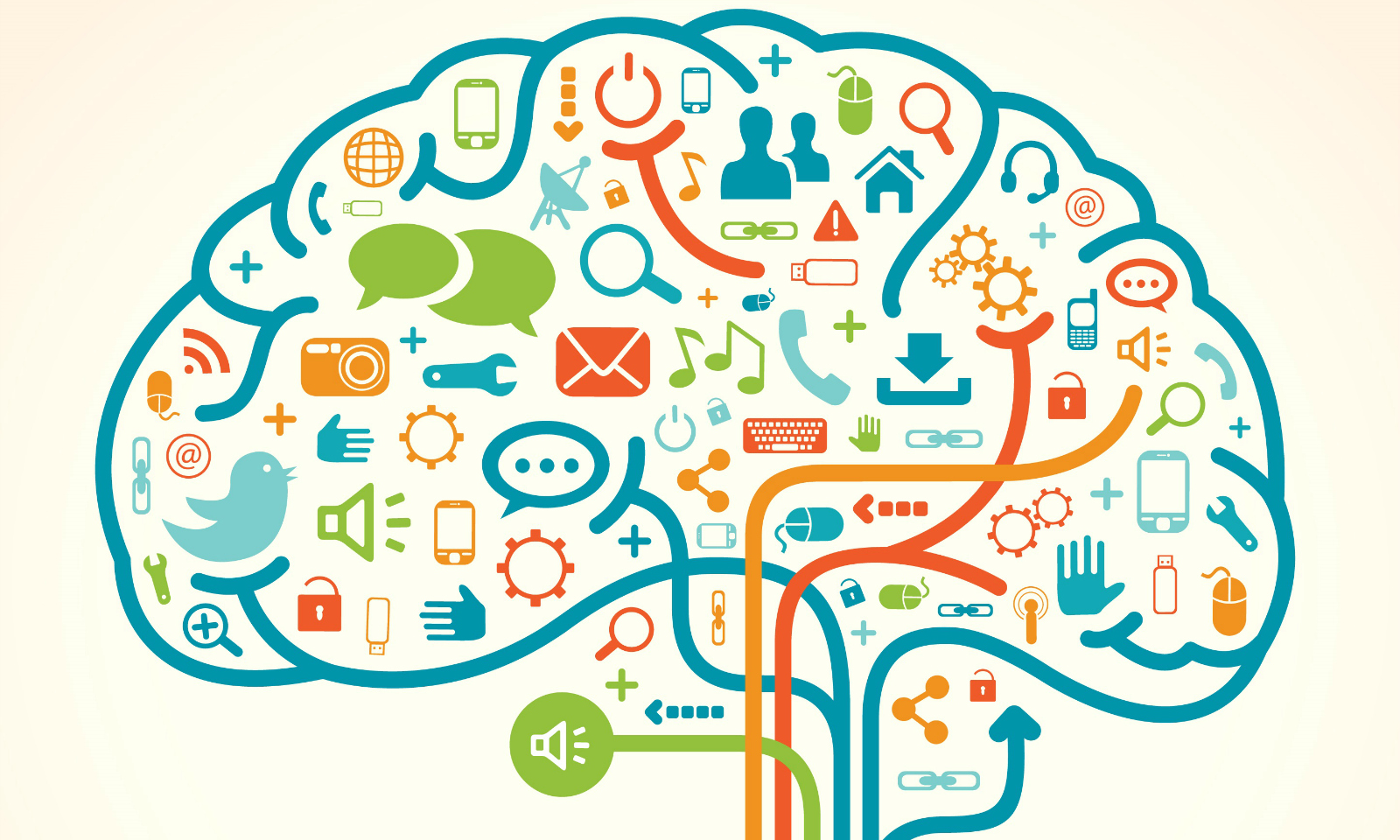 I recently received a copy of a brand new book on mission mobilization, titled, Mission in Motion: Speaking Frankly of Mobilization. It is the first book on this important topic I've come across. I've started reading it and I am very impressed by it. So I will start a series blogging through it, joining my other series on Goheen's Introducing Christian Mission Today, and Hoke and Taylor's Global Mission Handbook. Each resource deals with a different aspect of mission in a thorough and capable way. Each repays careful study with knowledge, wisdom and insight which will guide any one's steps who is seeking to respond to God's mission calling in their lives.
WHO?- Who should read this book. My initial cursory exploration of the book suggests the audience for this book is fairly wide. If you are a mission leader at any level: say part of a mission organization or a church mission committee then reading this is a must. It deals with understanding how to increase mission involvement. Yet I don't want to be misleading: This is no "Five Simple Things to Do to Recruit More Missionaries!" Instead it challenges us to define our approach, clarify how we are, even what we should be. It puts us on a path which when completed, will result in a new focus and a new understanding of reality, which clarifies an organization's mission, vision, core values; which in turn will dramatically affect an organization's mobilization approach and efforts.
WHY?-Why am I impressed with this book? A lot of series thought went into it. It is a report of a research project which took ten years to complete, which studied globally those who have become mobilized for mission. It examined how these mobilized understood mission, and the key factors which encouraged them and held them back. Here are some more reasons:
· Timely-God is always on the move and reality is changing. This study takes into account the major shifts which are occurring in missions and the prevailing culture where mobilization takes place.
· Subjects-The study interviewed those who heard and answered the call. A focus is on the newest generations. It helps understand what makes them tick, and how to partner with them.
· Global Perspective-The study took place in many countries, continents and cultures.
· Research Driven-This not a theoretical work, but the result of a thorough study. The conclusions are based on hard evidence.
To get your copy, click on this link: https://missionbooks.org/products/detail/mission-in-motion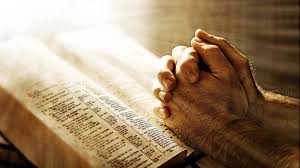 The Protestant Reformation was marked by core values and objectives such as the "Five Solas":
Sola Scriptura ("Scripture alone"): The Bible alone is our highest authority.
Sola Fide ("faith alone"): We are saved through faith alone in Jesus Christ.
Sola Gratia ("grace alone"): We are saved by the grace of God alone.
Solus Christus ("Christ alone"): Jesus Christ alone is our Lord, Savior, and King.
Soli Deo Gloria ("to the glory of God alone"): We live for the glory of God alone.
Another key aspect which flows from Soli Deo Gloria is the "priesthood of all believers." This denies that fundamentally that there is a distinction to be made between minister and laity. Every believer is indwelt with the Holy Spirit upon being saved, and receives gifts through the Spirit which equips us for ministry. Ministry is not the responsibility of a special class, but the responsibility of the entire church. There is a role for leadership but the purpose is to mobilize everyone for ministry through discipleship. There is also a sense that that all aspects of our lives can give God glory, especially our jobs, professions. While the many of these Reformation goals have been accomplished, in large part the idea of the priesthood of all believers, and that God seeks to be glorified in all aspects of our lives is in many places not been fully realized.
In many churches, ministry is seen as the responsibility of clergy and staff. Many still compartmentalize their lives distinguishing as "sacred" as that which happens in church, and not including what happens at home, work or leisure. This concept has implications for mission as well. Mission is often seen as primarily, evangelism and church planting. Thank goodness this is changing. Recent decades have seen the emergence of "Business as Mission" (BAM). A lot of the early impetus had to do with gaining access to countries which restricted conventional mission efforts, or as a way to finance mission efforts, but from my perspective the chief justification should be that it empowers and unleashes for mission those gifted with business skills, experiences and an entrepreneurial spirit.
This rather long intro is to set up this week's installment of Missional Good News. Recently a good friend, a successful Christian businessman attended a BAM conference and one of the speakers relayed this story which I'm recounting today. If you saw the movies, Blackhawk Down and Captain Phillips, you will be generally aware of the problem of Somalia and Somali piracy. Somalia endured a long period of unrest, and civil war which provoked international intervention. The collapse of a central government resulted in a breakdown of law and order, and disrupted the economy. As a result piracy became a growth industry. Investigation showed that the Somali civil war resulted in foreign fishing boats entering Somali waters to illegally fish which disrupted the businesses of local Somali fishermen. As well, foreign vessels would use the waters off Somalia as a dumping ground for toxic waste. Desperate Somali fishermen banded together in the absence of a Somali government navy to ward off these threats. Over time, their initial protective, defensive efforts degraded to piracy.
Pirates would attack merchant ships and hold the ship and crews hostage hoping to be paid ransoms by the ship's insurance company. The economic impact of Somali pirate activity was estimated at almost $7 billion for 2011.
When you encounter stories like this one, you are tempted to throw up your hands and be overwhelmed by the complexity of the issues and the magnitude of the problem. Seemingly solving the problem or improving the situation would require multi-national government involvement. Yet, a creative businessman would also see opportunities in the chaos; one with audacity and drive would not be overwhelmed by the problems but would press forward; one with a sense of enlightened self-interest could find "win-win" outcomes which could benefit many. That's exactly what happened in this week's story.
Meet Kiyoshi Kimura, owner of Sushi Zanmai, one of the largest sushi restaurant chains in Japan. His restaurants require large quantities of yellow fin tuna. This species flourishes in the Gulf of Aden, off the coast of Somalia, an area largely untapped. Kimura using his business contacts connected with Somali pirate groups. He discovered they were fisherman who had turned to piracy as a last resort. But they lacked the equipment to go after the huge fish and since Somalia was not part of the Indian Ocean Tuna Commission (IOTC), it could not export any of its catch from the gulf. Kimura recruited, equipped and trained Somali fishermen to go after yellow fin tuna. He helped the Somali government join the IOTC so export permits could be obtained. Some web reports simplistically give credit to Kimura with ending Somali piracy. That is highly unlikely, but his bold and creative initiative became part of the long term solution to a very complex and troubling situation. This is the potential of business as mission.
It is important to see this kind of entrepreneurial ability and drive as a spiritual gift potentially, every bit as God glorifying as preaching/teaching, counseling etc. If God has given you this kind of gifting, look on business or your profession as a vocation from God and be open to His calling to use His gift to you to build His Kingdom.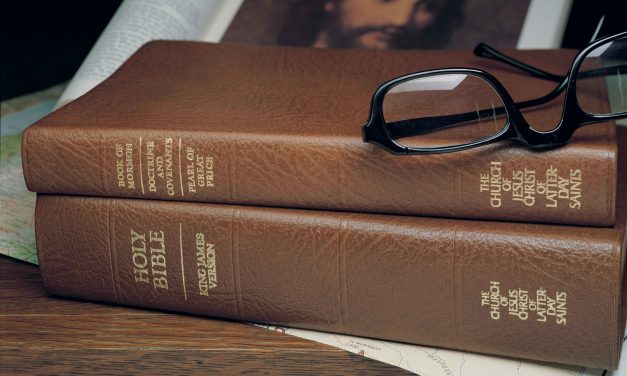 I was on vacation for two weeks, so my posting became somewhat spotty, during that time as Internet access and time was limited. But I'm back and will return to posting regularly. As a Chinese mission organization, GOI is always concerned with events and trends in the motherland.
Today, I came across a story about the suicide rate of elderly in the rural areas of China. The Chinese government has addressed the general phenomena of suicide and reduced the overall rate significantly, but for one segment of the population, the rural elderly, it has been increasing for almost two and a half decades, at an alarming rate. Some estimates for certain rural areas of China are that almost 30% of the deaths of elderly individuals are due to suicide. An 80-year-old man in China today remains eight times more likely to take his own life than is the average Chinese citizen. The alarm is compounded because some experts predict an increasingly graying population: By 2030, the elderly will constitute 25% of the population, compared to 14% today.
Suicide is seen as the norm, even a rational, acceptable option and openly talked, even joked about. Research has been done to understand the situation. Here are some of the findings:
The migrant worker exodus from countryside to urban centers to provide manpower for China's economic growth has disrupted traditional social patterns and customs regarding care for elderly parents. The children simply are not there to care for their parents as before.
The one child policy has reduced the elderly support system.
Social and health services, especially mental health services are inadequate in rural areas. When available the elderly are less likely to know about them and to avail themselves of them.
When the elderly become so ill, they cannot care for themselves, or provide for themselves financially, they choose suicide rather than become a burden to their children.
Easy availability of herbicide and insecticide as means of suicide. A bottle of a commonly available and potent pesticide costs the equivalent of 81 cents, and a mere teaspoon is adequate to kill.
The Confucian core value of filial piety has been in decline. Children are often not as respectful as in past generations. One elderly farmer told a researcher, ""We each have three sons here: the Medicine Son – a reference to suicide by pesticide; the Rope Son – hanging; and the Water Son – drowning. "These three sons are most reliable."
The article concludes by introducing the reader to a researcher who has interviewed over 500 families who had elderly members commit suicide. This part of the article really strikes home, so I will quote it extensively :
Her diagnosis of China's suicide problem extends beyond the social dislocations and loneliness that plague the elderly. What she often sees is a profound emptiness – and she has now made it her mission to fight that, incorporating unconventional methods into her intervention with families. Sitting in Ms. Wang's small, cold house, Prof. Jia asks, "What kind of faith do you have?" "I don't believe in anything. I think God has no eyes," the old woman replies. Prof. Jia takes her by the shoulders, and directs her gaze out a window, where the wan winter sun filters in. "Imagine that the Buddha is right there where my hand points. You have to pray to him," she says. "Just tell him, 'I'm fed up. I have been living an honest life. Can you please help? '"But for Ms. Wang, it's hard to see past her life's bitterness. "The moon and stars are in the skies. Why has nothing opened its eyes to see how much tragedy this family has endured?" China, Prof. Jia says, needs to mount a multi-pronged attack on rural suicide. People need to better understand that mental-health problems, like physical health problems, require attention. People need access to care, education in the symptoms of depression, and medication when needed. Mental-health services in China lag far behind what's needed. "China is a developing country that lacks the strength to properly care for suicidal people," she says. But, Prof. Jia argues, her research has shown a need for something more, too. As a country, China has brought hundreds of millions out of poverty and filled bellies with food. "But our hearts are not full. Our hearts remain poor," Prof. Jia says. Seniors take their own lives "because they feel life has no meaning." Two years ago, she converted to Tibetan Buddhism. "It's completely because of my suicide research," she says. Along with education and better medical care, she says, the solution she proposes for China is a radical one in an atheist state. The Communist Party chased religion away. Now, she says, it needs to help encourage its return. "If I was the minister of education, what I would do is add a section to students' textbooks on the meaning of life. It doesn't matter where the doctrine comes from – it could be Confucian, Buddhist or Daoist – but it would replace the calls to love Beijing's Tiananmen, or the theories of Marx, Lenin and Mao Zedong," she says. "A person can know nothing about Mao, but at least he can love his life." Prof. Jia turns to Ms. Wang. "Pray for kindness for your husband, for your son, for your grandchildren," she says. "Keep praying, keep repeating. And cry if you need to."
Of course, I believe Christ alone, is the answer, but except for the specifics of her remedy, the professor's analysis is spot on. The heart of the matter is the matter of the heart! Pray for the church to marshal its resources to address the issue. The article contained a section discussing the relative infancy of counseling and psychiatry fields in China. This is one area where the Diaspora church can contribute and make an impact. Christian pastors, counselors and social workers should develop courses training church workers in the area of suicide prevention and ministry to the elderly. Senior ministries are a common feature of Chinese churches of the Diaspora. This expertise needs to be passed on to China's churches. In the meantime, please pray that the church through its ministry will fill the hearts of China's elderly with living food of the Gospel.
Then Jesus declared, "I am the bread of life. Whoever comes to me will never go hungry, and whoever believes in me will never be thirsty. John 6:35