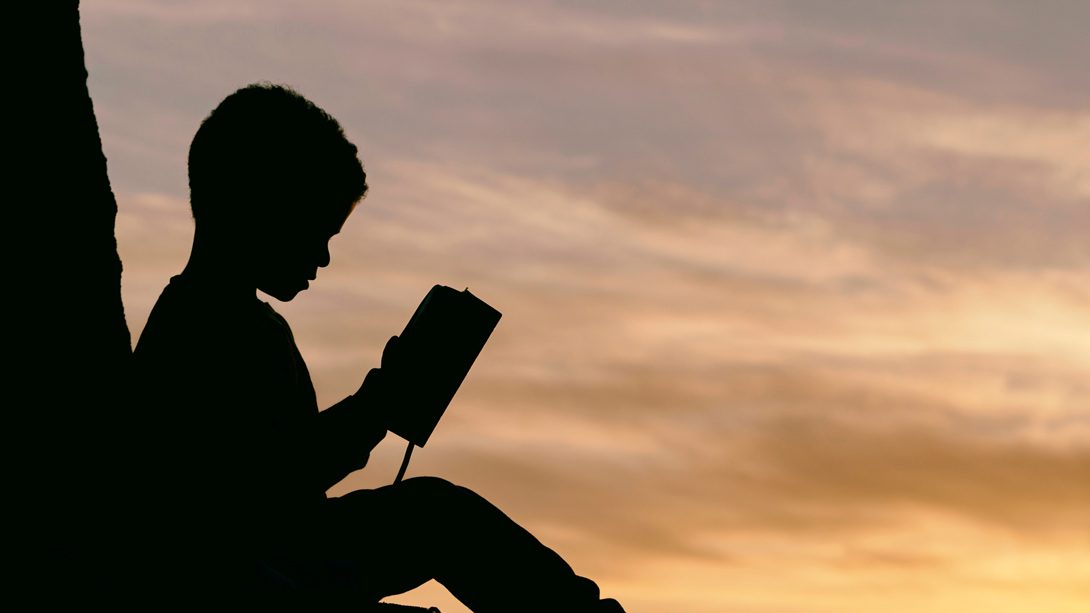 VICTORIOUS MISSIONAL CHRISTIANS YOU SHOULD KNOW
For my first post in this new series I decided to focus on someone I had never heard of previously: Milo P. Jewett. Jewett was born on April 27,1808. I came across his story, the other day in The One Year Christian History. The beneficiary of a very fine education at Dartmouth College, his original plan was to become a lawyer. However, after two years, he discerned a "calling" from God and entered Andover Theological Seminary. But his passion was for education, and on his semester breaks at seminary he would go around advocating for public funding for schools open to everyone, a somewhat radical idea at that time. Education then was largely private and therefor only the fairly well off financially were able to attend school and become educated. Upon graduation Jewett decided God had called him to be a teacher rather than a preacher, instead of working at churches, Jewett began his "ministry" serving at colleges. At each stop he continued to also build up local public education efforts.
At some point, he realized that educational opportunities for women lagged far behind education for men, especially in the area of higher education: the college and university level. So he next started a college for women in Alabama, which quickly became the South's most successful school for women. At that time, most women married and raised families, and it was considered a "waste" for them to receive a higher level of education. But Jewett had a deeply held convictions on the power of education and how everyone should have access.
A man of deep conviction, at mid-life Jewett, though raised and educated as a Presbyterian came to disagree with their view on baptism and became a Baptist. Through his association with the Baptists, he came to know Matthew Vassar, a wealthy gentleman from Poughkeepsie, New York. As their friendship deepened, Jewett was able to impress upon Vassar, the conviction that wealth came from God as a trust, and there was an obligation for wealthy Christians to use their wealth for God's Glory. Vassar made plans to use his estate to construct a hospital upon his death. Jewett proposed instead, that the endowment be used to establish a Christian college for young women which would afford them a world class Ivy League education analogous to what Harvard, and Yale provided for men. Eventually Vassar agreed, and Vassar donated $400,000 to the effort. Together Vassar and Jewett worked tirelessly to bring this dream to fulfillment. A charter was granted by the state of New York, and Jewett was named the college's first president. However just before the college was to open, a disagreement occurred between Jewett and Vassar, and the highly principled, Jewett resigned. Vassar did go on to become probably the best known college for women in the US, and in its early years stayed true to the evangelical Christian purpose of the founders.
Here are some lessons I derived from the life of Milo Jewett:
· Education is a part of God's Mission, both as a goal and means. Ignorance and illiteracy do not honor or glorify God. The fight to provide education for all is a noble cause, near to God's Heart. God's Mission is more than evangelism and church planting however important those two are.
· It takes a while for God's calling to become clear. Jewett went from lawyer, to ministry to educator. Don't be in hurry. Be faithful to what "light" God provides, and move ahead but know God doesn't always move in a straight line.
· Passion and core values should drive our mission involvement. They provide the staying power. They are the source of audacious dreams.
· Just as Moses never entered the Promised Land, and David didn't get to build the Temple, sometimes the final fulfillment of a dream is given to someone else.
What lessons did you derive from the life and ministry of Milo Jewett?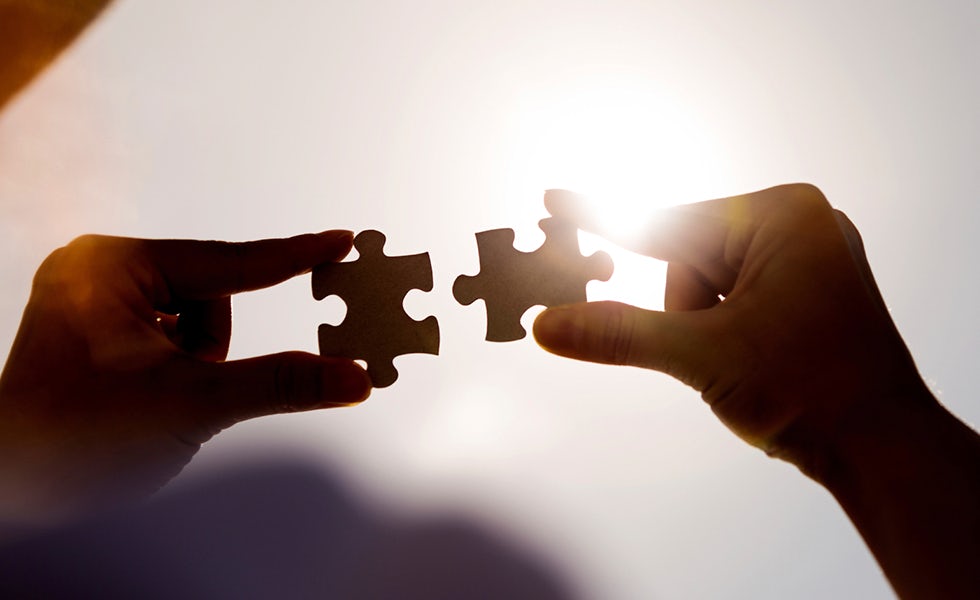 VALUABLE MINISTRY RELATIONSHIPS PART 2
Before we jump into considering Clinton and Stanley's book on vital ministry/mission relationships, I would like to talk about the "informal" relationships one should have as we engage in ministry and mission.
Ministry/mission is hard and struggle even failure is not uncommon. When this happens our confidence can be shaken, we can be overcome by fear, a sense of failure, discouragement. So we need a cheerleader in our lives. A cheerleader celebrates our victories and successes and supports us when we are discouraged, fail or get defeated. The cheerleader is on our side win, lose or draw and always "has our back." They are not naïve about us; they know our flaws and shortcomings but it doesn't matter. They believe in us even when we don't. Ministry can sap energy, hope, optimism, determination all qualities we need to minister. The cheerleader helps us replace what ministry takes away. Cheerleaders breathe life back into us. They can find the silver lining in any cloud. They are very precious and worth their weight in gold, and very blessed is the person who has one in his/her life!
Do you have someone like that in your life? If not who are the possible candidates?
People in ministry/missions also need friends, desperately. It's been my experience that ministry is lonely and those in ministry/mission can be some of the loneliest people on the planet. Many of us are introverts or shy and have difficulty establishing and maintaining close relationships; some of us are males and many males have a shortage of true friends in our lives. Or maybe you have been burned by so called, "friends" and as a result have learned it is safer to isolate oneself, or keep relationships casual and superficial. Ministry/mission usually has a public aspect to it so we have developed a public face/persona that is different from our real self, and we are afraid or careful about revealing our true self to people. All of these factors and others keep us from forming the healthy relationships we need.
Isolation is unhealthy. If you examine every story of spectacular ministry failure (which seems to happen way too often), it is almost always the case the person who failed was isolated or did not have healthy relationships of sufficient depth to cope with the situation which resulted in failure. We need someone with whom we can drop our guard, be vulnerable, be ourselves.
Do you have friends like this? If not who in your current circle could become one?
If you do not have a cheerleader or a friend as described, one solution is to be that person for someone, and have that person be that for you. Reciprocity is very effective and Biblical. The New Testament is filled with "one another" passages: love one another; encourage etc. (I blogged about it last month).
I have been active in ministry for almost forty years, the last fifteen professionally. The only reason I have survived is because God graciously provided the relationships I needed: a good wife, mentor; and friends. I conclude with a reminder of the God who we are serving:
4 Sing to God, sing in praise of his name, extol him who rides on the clouds; rejoice before him—his name is the Lord. 5 A father to the fatherless, a defender of widows, is God in his holy dwelling. 6 God sets the lonely in families, he leads out the prisoners with singing; Psalm 68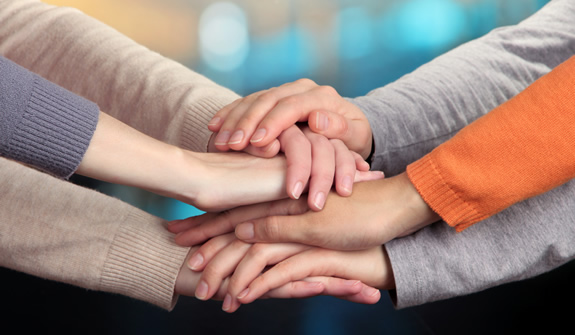 VALUABLE MINISTRY RELATIONSHIPS
I recently received an email concerning ministry leadership. The sender used to be on staff at several of the largest most well- known US mega-churches. He has been through the ups and downs of high pressure ministry and has learned a lot of valuable lessons, which he shares. The email's topic was the relationships leaders need to survive and thrive in ministry. This email got me to thinking that this is a very important topic for all of us who are on mission with God! So I will begin a series of posts on this issue.
I will be using the classic text on this topic Bobby Clinton, and Paul Stanley's book Connecting: The Mentoring Relationships You Need to Succeed in Life.
Stay tuned for our first post on this important topic!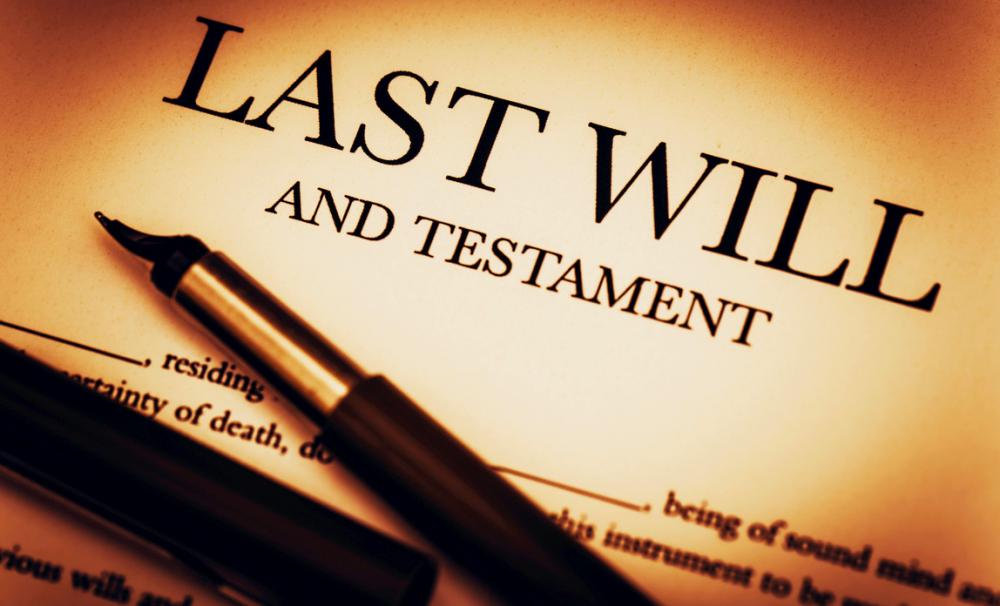 JOHN CALVIN'S LAST WILL AND TESTAMENT
Here is another post based on Sharon and Michael Rusten's The One Year Christian History. I have been using it as part of my daily devotion. This has been quite a rich experience for me. Each day the authors discuss some significant event in Bible or church history on that particular day. Today's post for April 25, the spiritually significant event was in April 25, 1564, the great Reformer and theologian John Calvin dictated his last will and testament. Here is a translation of that document:
In the name of God, I John Calvin, minister of the word of God in the Church of Geneva, feeling myself reduced so low by diverse maladies, that I cannot but think that it is the will of God to withdraw me shortly from this world, have advised to make and set down in writing my testament and declaration of my last will in form, as follows:
In the first place, I render thanks to God, not only because he has had compassion on me, his poor creature, to draw me out of the abyss of idolatry in which I was plunged, in order to bring me to the light of his gospel and make me a partaker of the doctrine of salvation, of which I was altogether unworthy, and continuing his mercy he has supported me amid so many sins and short-comings, which were such that I well deserved to be rejected by him a hundred thousand times—but what is more, he has so far extended his mercy towards me as to make use of me and of my labor, to convey and announce the truth of his gospel; protesting that it is my wish to live and die in this faith which he has bestowed on me, having no other hope nor refuge except in his gratuitous adoption, upon which all my salvation is founded; embracing the grace which he has given me in our Lord Jesus Christ, and accepting the merits of his death and passion, in order that by this means all my sins may be buried; and praying him so to wash and cleanse me by the blood of this great Redeemer, which has been shed for us poor sinners, that I may appear before his face, bearing as it were his image.
I protest also that I have endeavored, according to the measure of grace he has given me, to teach his word in purity, both in my sermons and writings, and to expound faithfully the Holy Scriptures; and moreover, that in all the disputes I have had with the enemies of the truth, I have never made use of subtle craft nor sophistry, but have gone to work straight-forwardly in maintaining his quarrel. But alas! the desire which I have had, and the zeal, if so it must be called, has been so cold and so sluggish that I feel myself a debtor in everything and everywhere, and that, were it not for his infinite goodness, all the affection I have had would be but as smoke, nay, that even the favours which he has accorded me would but render me so much the more guilty; so that my only recourse is this, that being the Father of mercies he will show himself the Father of so miserable a sinner.
Moreover, I desire that my body after my decease be interred in the usual manner, to wait for the day of the blessed resurrection.
Touching the little earthly goods which God has given me here to dispose of, I name and appoint for my sole heir, my well beloved brother Antony Calvin, but only as honorary heir however, leaving to him the right of possessing nothing save the cup which I have had from Monsieur de Varennes, and begging him to be satisfied with that, as I am well assured he will be, because he knows that I do this for no other reason but that the little which I leave may remain to his children. I next bequeath to the college ten crowns, and to the treasure of poor foreigners the same sum. Item, to Jane, daughter of Charles Costan and my half-sister, that is to say, by the father's side, the sum of ten crowns; and afterwards to each of my nephews, Samuel and John, sons of my aforesaid brother, forty crowns; and to each of my nieces, Anne, Susannah, and Dorothy, thirty crowns. As for my nephew David their brother, because he has been thoughtless and unsettled, I leave to him but twenty-five crowns as a chastisement. This is the total of all the property which God has given me, according as I have been able to value and estimate it, whether in books, furniture,6 plate, or anything else. However, should the result of the sale amount to anything more, I mean that it should be distributed among my said nephews and nieces, not excluding David, if God shall have given him grace to be more moderate and staid. But I believe that on this subject there will be no difficulty, especially when my debts shall be paid, as I have given charge to my brother on whom I rely, naming him executor of this testament along with the respectable Laurence de Normandie, giving them all power and authority to make an inventory without any judicial forms, and sell my furniture to raise money from it in order to accomplish the directions of this testament as it is here set down in writing, this 25th April, 1564.
Witness my hand,
JOHN CALVIN.
As an ordained Presbyterian minister and having reached the age when I too need to begin to do my estate planning and end of life preparations, this post was inspiring and challenging to me. What is particularly notable is how Calvin's awareness of God dominates every aspect of his life and thinking. Oftentimes we think theology is esoteric and too elevated to be of much practical use, but in Calvin's case it formed his identity and shaped his core values. His God awareness also kept him very humble.
The other noteworthy thing is the small size of his material estate. Calvin lived modestly, never owned a home, turned down salary increases, so had relatively little to pass on. But as one who has benefited greatly from his writings such as Institutes of the Christian Religion, and his Bible commentaries, they form a rich legacy which have benefited and continue to benefit countless others. These were products of hard work, under often trying circumstances.
So here are some challenges for you readers:
· Has your theology shaped your identity and has it affected all aspects of your life as it did for Calvin? Or have we compartmentalized our lives?
· What is the legacy of your ministry? What impact will survive your passing? What positive things can you leave your family and friends?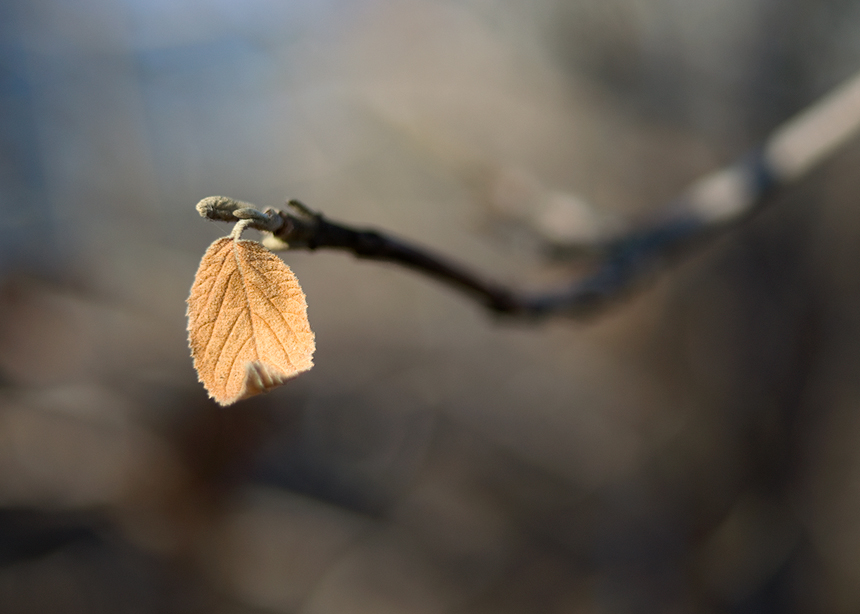 PRAY FOR GOI: MISSION OUT OF CHINA
"Mission Out of China" has long been a goal and dream for GOI. A big part of our mission is to mobilize the Chinese church for mission. For the first twenty years this has meant, for the church in China, building up church leadership. Now, the time has arrived for China's church to send out missionaries. This is a very exciting development, that we have been discussing on this blog!
But missions is a complicated, many faceted endeavor. It is for this reason the word, "Operations" is part of our organization's name. Sending missionaries is a complicated activity, and God is concerned about the details. It is not an activity that is automatic but takes a knowledge base, and expertise built from experience to learn how to recruit, send and support missionaries. As for doing anything hard for the first time, there is a learning curve and there are sure to be growing pains. So it is not surprising to hear of a few stories from some of the early reports about the sending efforts of Chinese churches. Two areas in particular have emerged: the training of prospective missionaries and the church's support for their missionaries. GOI is addressing the training aspect with our GOI Academy of Christian Mission/Ministry (ACM). This is our school in Cambodia where students can go and learn and practice how to do cross cultural ministry.
We are indebted to the Chinasource website, for their reporting about the growth of the church in China, and the mission out of China. They recently ran two in-depth articles about the area of missionary support. One surprising bit of information from the articles was that many missionaries operate more or less independently. One of the articles, the author conducted a survey of missionaries and discovered most of their support comes from individuals, mission organizations or tent making activities. It seems the churches have not developed the value of supporting missionaries. The same article discusses why churches don't support. Some of the reasons have to do with, cultural considerations. From the church's perspective, generally, there needs to be a very strong relationship between church and missionary for financial support to occur. From the missionaries' perspective, sometimes asking for financial support can be seen as shameful. Sometimes mission efforts are seen as a strictly personal endeavor, and some churches have policies that church monies cannot go for strictly personal benefit.
For the Chinese church to reach her mission potential, a culture of sending church members who are called for mission and supporting them needs to develop. Please take the time to read the articles and join us in prayer for this issue.
· Pray that a dialogue will develop between missionaries and church leaders about this issue.
· Pray Chinese churches will fully embrace their role in accomplishing the Great Commission.
· Pray for GOI that we will become part of the solution.
Here are the links:
http://www.chinasource.org/resource-library/from-the-west-courtyard/raising-support-an-uphill-struggle
http://www.chinasource.org/resource-library/articles/financial-considerations-in-chinese-missionary-sending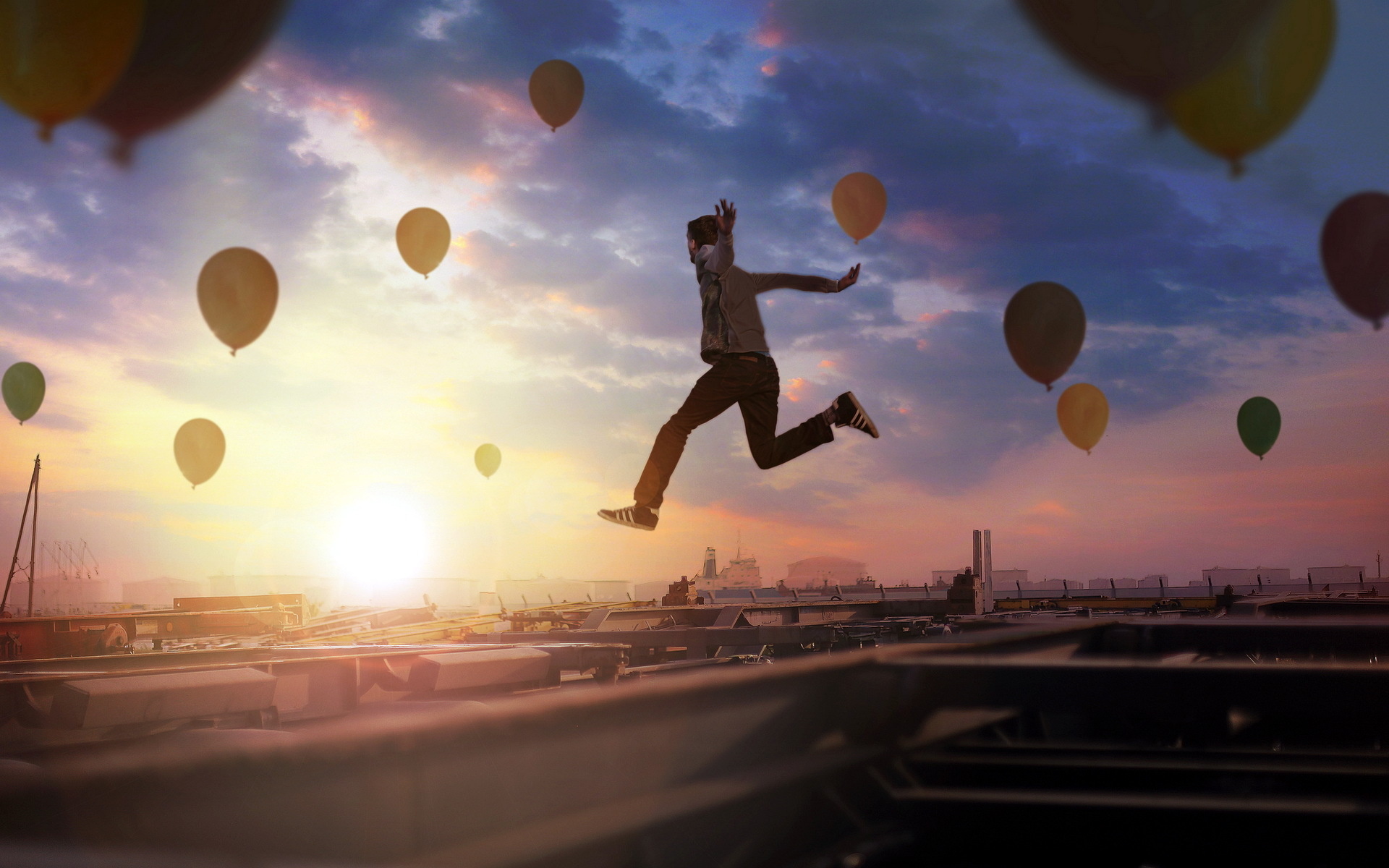 MISSIONAL GOOD NEWS: THE HULT PRIZE
It's Friday and time for the latest installment in our series, "Missional Good News." The original intent was to find feel good stories of people and churches behaving "missionally." These stories were usually of a general human interest style. But lately, I notice the stories have on occasion been more focused and targeted. Always the intent is more than just help you feel good, the main objective is to inspire you to use the stories as inspiration and encouragement to be open and on the look- out for opportunities for each of us to act missionally. My hope is to whenever possible select stories involving Christians and churches, but my theology is open to God working in mysterious ways and good news and ideas should be considered on the merits and not solely on the origin of that idea.
When I was growing up businesses especially big business in general did not have a good reputation for social responsibility. The bottom line was the bottom line, and operations were driven by a need to maximize profits and the social consequences were hardly considered when making decisions. In the last decades this attitude is changing. Google famously adopted, "Don't be evil," as part of their corporate policy. Millennials are developing a reputation for only seeking employment with companies whose values and business model express a social consciousness that they can buy into. Many millennials also are starting new enterprises which address social problems as well as make a profit.
I came across an inspiring example of this new mind set. Ahmad Askar, a student at a Graduate School of Business, was appalled when he realized the economic crash of 2008 which harmed so many people was largely the result of the bad behavior of business school graduates. Something was wrong that their high priced education did not instill the proper values as well as knowledge and techniques and skills. So he creatively came up with a competition where business students would tackle a major social problem and come up with an idea then execute that idea. Working tirelessly, this idea quickly gained traction and an international, annual competition was soon established. It is called the Hult Prize.
The judges of the prize include, former President of US, a Nobel Prize winner, head of large organizations, tech company CEO's and heads of NGO's. These judges are hard to impress, so the winning ideas have to be great. Reading about the winners of the prize is inspiring. Here are some recent winners:
· A bus ride app: Bus transportation ion in Third World countries is very important and relied upon but very haphazard. This app is win-win. Riders don't waste time waiting hours for buses and know they can get to work or keep appointments. Bus drivers know if there are enough riders to pay for them to run their routes.
· Raising insects as protein source.
· Solar powered lights to replace kerosene lamps.
· Vitamin enriched rice
· A "doc-in-a-box" device that measures key health indicators so that "barefoot doctors' can diagnose and apply preventative medicine.
It's inspiring to see such creativity passion, talent and intelligence devoted to solving the world's problem. If you a B-school student consider gathering some fellow students and enter the competition!
Check it all out here: http://www.hultprize.org/en/about/mission/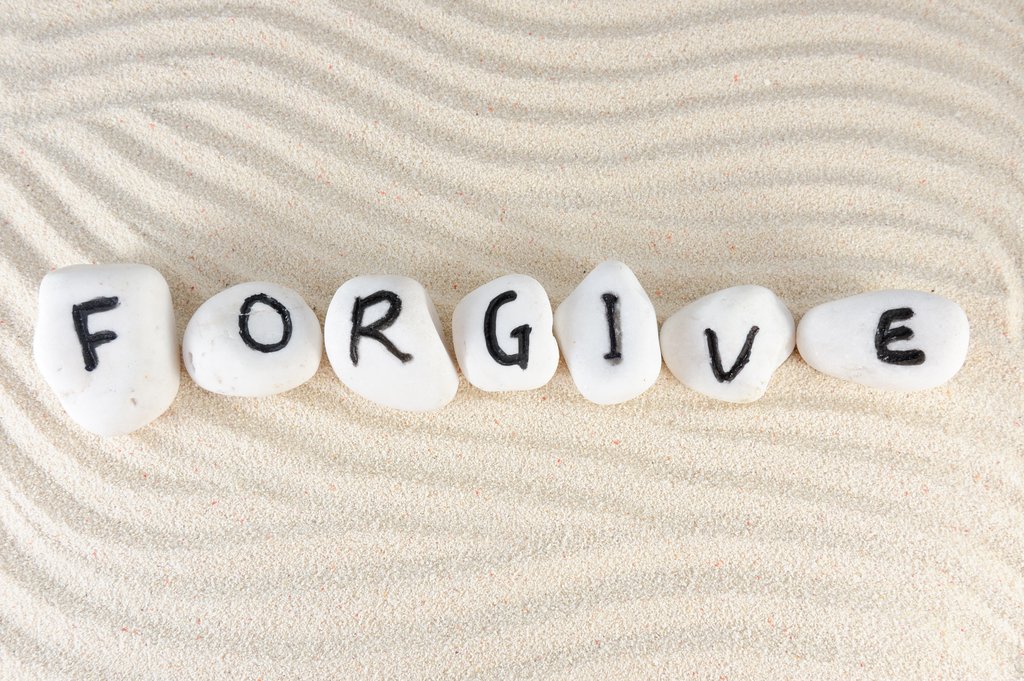 EGYPT'S COPTIC CHRISTIANS FORGIVE PERSECUTORS
We hope you had a great Easter Sunday! In living the Christian life we need times of celebration and joy. But how can we continue to celebrate the Resurrection of Jesus? In my sermon I suggested the Resurrection is the victory of Jesus, in the following ways:
· GOD'S GRACE IS STRONGER THAN SIN
· LOVE IS STRONGER THAN HATE
· LIFE IS STRONGER THAN DEATH
· TRUTH IS STRONGER THAN FALSEHOOD
· GOOD IS STRONGER THAN EVIL
These are powerful truths but, reality challenges each of these contentions. Where faith comes in is that we need to live our lives on the basis of these truths about the Resurrection. Consider the case of Egypt's Coptic Christians. On Palm Sunday, ISIS sent a suicide bomber to attack the church service in Cairo: forty-five people were killed, a hundred were injured. What was these Christian's response? They forgave the murderers! Take a few moments to ponder what it means to live out your faith under this level of persecution. Ponder where these believers find the courage and strength to endure and forgive! The Resurrection power of Jesus is available to believers. Are we taking advantage of it in living our lives?
Please take the time to read this inspiring and challenging story.
Consider how we can apply these truths to our lives.
Remember to pray for the persecuted church!
Here is the link: http://www.christianitytoday.com/ct/2017/april-web-only/forgiveness-muslims-moved-coptic-christians-egypt-isis.html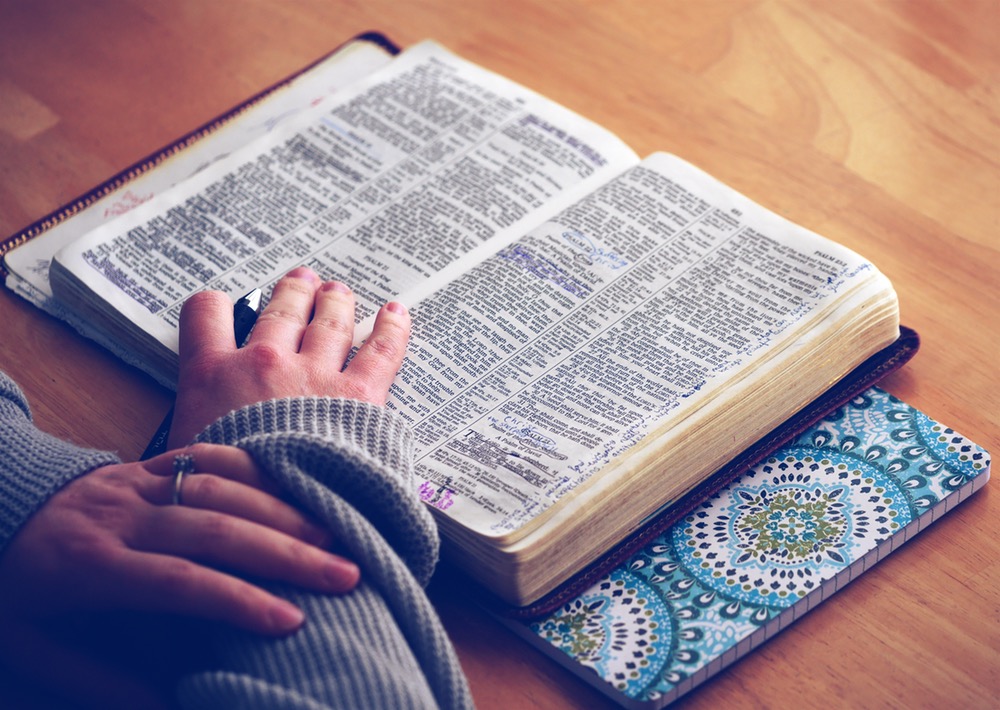 Yesterday we discussed the importance of core convictions. The post was prompted by the anniversary of Martin Luther responding to the Emperor of the Holy Roman Empire who challenged Luther to recant his positions on salvation by Grace, the authority of Scripture vis a vis the Pope, and the nature of the church and the Christian life. Luther despite such great pressure brought by the Catholic Church and the Holy Roman Empire and the threat of capital punishment stood his ground. This event was a watershed moment for the Protestant Reformation. In terms of applying this historic event to our own lives, I challenged us to inventory the values and principles which undergird and guide our ministries and determine which qualify as core convictions. This job is complicated because at any point in time there are controversies going on over which values are core and cannot be compromised and which are of secondary importance so a variety of positions is possible. I concluded the post with a piece of godly wisdom reminding us to seek unity in the important matters, liberty in the secondary matters and a charitable spirit in all things.
One controversy which has been swirling around evangelical circles for several decades is the matter of the role of women in marriage, family, ministry and leadership. Two sides, egalitarian, complementarian have emerged. Sometimes the debate has gotten ugly. Figuring out where one stands regarding contentious issues is often necessary but not easy. Helping us to navigate the stormy waters of controversy are two very helpful resources. Both Zondervan Publishers and Inter Varsity Press both publish book series which address the major theological controversies of Christianity from a mostly evangelical perspective. Zondervan has a series called "Counterpoints," and Inter Varsity Press has a series called, "Spectrum Multiview." Each series deals with the pressing issues and brings together advocates from the major positions who present their point of view and engage other competing viewpoints. I've found both series helpful. Before you make up your mind it is important to hear and see all the sides, which these series do pretty well. Check out the publisher websites or Amazon.com to see their offerings on this issue.
Before you make up your mind about women in ministry, here is so more evidence to consider. I came across an article describing the role of women Bible translators. It was a fascinating read. Women make up 85% of Wycliffe Bible Translator's teams. Single women have been responsible for the completion of half of the Bible translations accomplished by Wycliffe. Such contributions by women, especially single women have prompted that organization to this core value: "God works through women and men of every ethnic group and age level, and calls them to be involved in leadership roles in all facets of our organizational life."
Please read the entire article. It is an in-depth treatment of a specific case on the many ways gender, and singleness works its way out on the mission field. For me, I read it as a cautionary tale. The article portrayed such a complex reality, it made me see we need to be humble and resist knee jerk reactions.
http://www.christianitytoday.com/women/2017/april/how-single-women-became-unstoppable-force-in-bible-translat.html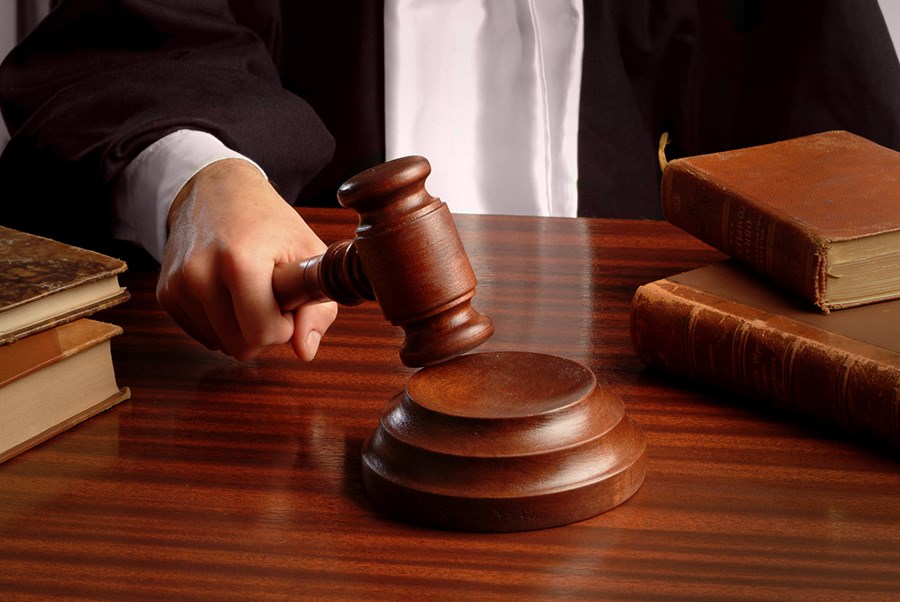 CORE CONVICTIONS: MARTIN LUTHER vs. EMPEROR
GOI is a Protestant, evangelical Christian mission organization. Our identity is based on certain core convictions, such as salvation by God's Grace alone, the Bible as ultimate authority, the priesthood of all believers, and those individual believers could have a calling and vocation from God without joining a religious order. Many of these convictions emerged from the Protestant Reformation and were formulated and promulgated by giants of our faith such as John Calvin and Martin Luther. These beliefs challenged the status quo and faced great opposition from the Catholic Church and governments. They divided the church and countries, resulting in war. We need to understand the importance of these doctrines and not take then for granted. Many people suffered and die so these ideas could live on.
On April 17, 1522, Martin Luther, an excommunicated monk and theology professor was called before the Diet of Worms (an assembly of the Holy Roman Empire) and asked by the Emperor, Charles V to recant his beliefs, or face a death sentence as an outlaw and heretic. Luther asked for twenty four hours to consider his response. On April 18, 1522, he replied:
"Unless I am convinced by the testimony of Scripture or by clear reason (for I trust neither pope nor council alone, since it is well known that they have often erred and contradicted themselves), I am bound by the Scriptures I have cited, for my conscience is captive to the Word of God. I cannot and will not recant anything, since to act against one's conscience is neither safe nor right. I cannot do otherwise. Here I stand, may God help me."
Because Luther had the courage of his convictions, he made history and centuries later, we continue to benefit from the impact of this event. Now unity is important and this disagreement plunged Europe into years of war and strife, but some ideas are so important, so true they cannot be compromised or denied. So take some time today in honor of Martin Luther to take stock of your core convictions. Which ones can be compromised to keep unity? Which ones are so important they are worth fighting and dying for?
Here is a conviction which will help us in this matter: In necessariis unitas, in dubiis libertas, in omnibus caritas. In essential things unity; in non-essential or doubtful things liberty; in all things love (charity)!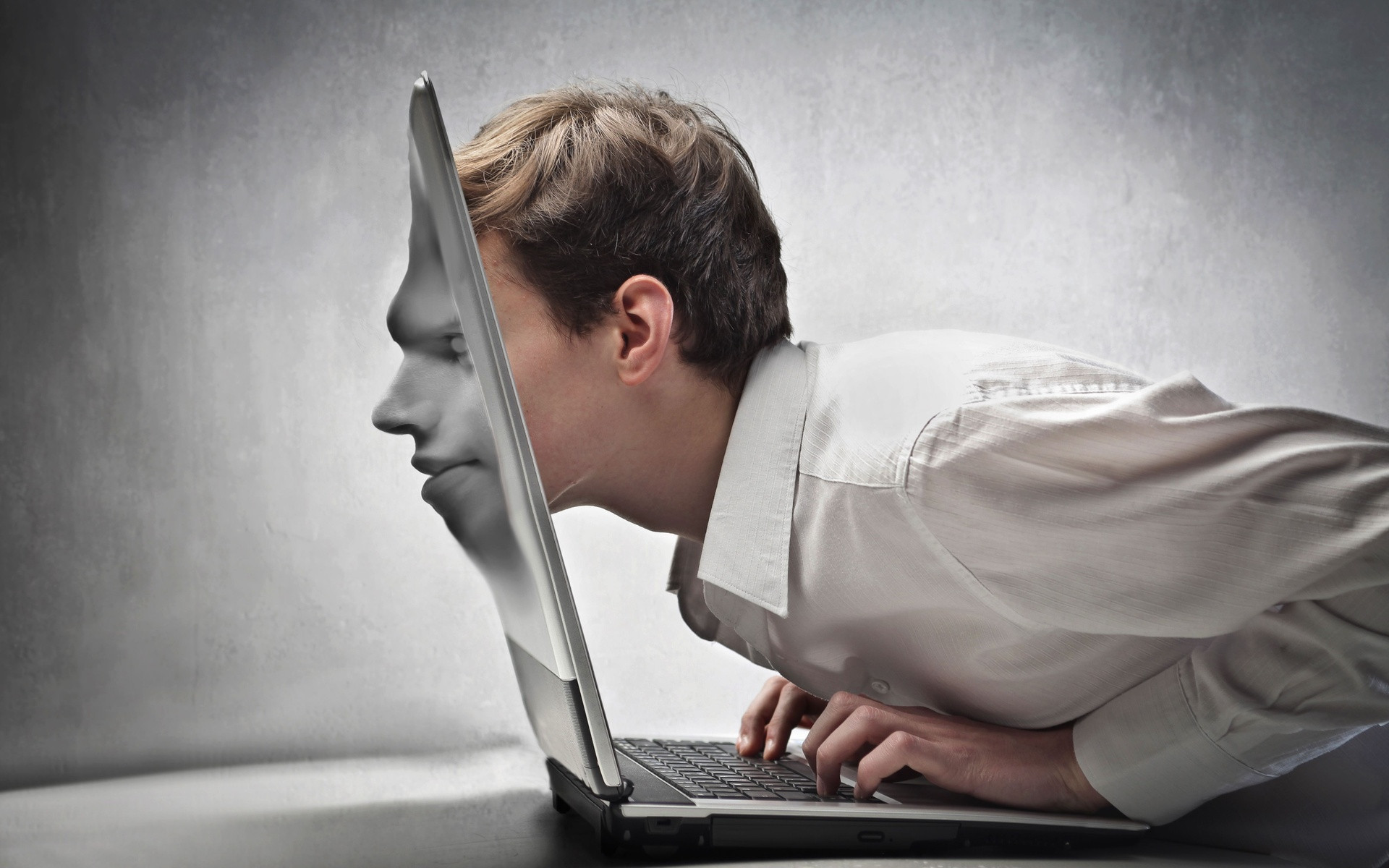 PRAY FOR CHINA: INTERNET ADDICTION
From our friends at the Chinasource website comes a review of a movie, Web Junkie, about internet addiction among China's youth. China is the first country in the world to acknowledge over usage of the Internet as a clinical medical condition requiring treatment. "Internet addiction" is defined as spending more than six hours of the day on the internet engaged in non-work or non-study related activity. China has declared internet addiction to be the number one public health issue for China's adolescents, and has established 400 "boot camp" treatment centers around the country. These treatment centers combine military discipline with counseling. Almost all of the young men (internet addiction is mostly a male issue) at these centers initially deny they have a problem and have been placed there involuntarily by parents. A comment commonly expressed by the addicts is that they spend so much time on the internet because virtual reality is much better than their real lives.
One of the first things you learn in counseling training is to look for the bigger picture. The review of this movie does that. The addict's behavior is what precipitates a crisis, but the cause of the problem is usually a broken family relationship. China's prosperity has challenged the family. Parents are spending so much time and energy working there is little left over to build a healthy connected family. Parents make up for it by providing gadgets and toys.
Quoting from the review:
When their children have spiraled out of control, they hope that sending them to the camp will solve the problem. Many of the parents need to be forced by therapists to participate in their portion of the rehabilitation process. They fail to recognize that the neglect of their children began long before the onset of internet addiction…. One of the young men in the camp, 16 years of age, is named Hope (希望 – Xi Wang) and yet it is because of the exact opposite that he finds himself in this rehabilitation center. Another young man has failed at two attempts to commit suicide because of online gaming. Others share openly that their parents don't care to spend time with them and only demand that they study hard and behave well. The relationship between parent and child has been broken. One of the therapists said, "distrust is the root of despair, where there is no trust, there is no respect."…Despair (絕望 – jue wang) is the real issue at play. Young people are turning to the internet because they see no other answer to their despair. They're not fighting internet addiction, they're fighting meaninglessness in their lives. The Daxing Bootcamp may have been set up to rehabilitate those with internet addiction, but what it's really doing, is restoring families.
The reviewer concludes by asking: As parents, as Christians in society, and even as the church, what is our role? Perhaps it's time to (temporarily) suspend grandiose ideas of the next generation changing the world and get back to the basics—to help young people live with purpose, meaning, and an appreciation for healthy human relationships.
Pray for these addicts and their families.
Pray for true healing, which means healthy parent-child relationships, and that these young men find meaning and purpose in their lives.
Pray for the church in China to become part of the solution.
Here is a link to the review: http://www.chinasource.org/resource-library/from-the-west-courtyard/web-junkie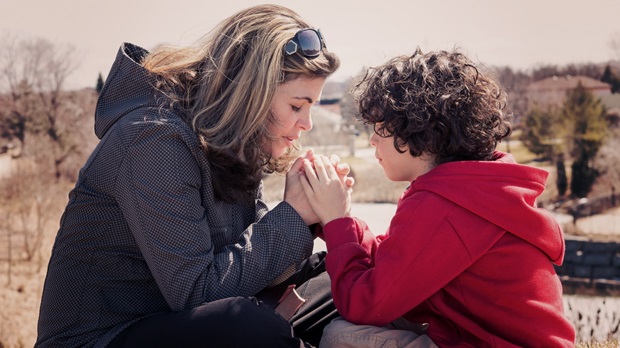 4/14 WINDOW: A PRAYER FOR THE WORLD'S CHILDREN
Today is April 14 or "4/14." Last week, we discussed the "4/14 Window." This refers to the segment of the world's population between the ages of 4 years old and 14 years old. Ample research identifies this group as the age of the most religious conversions. Statistics also indicate that the children of the world are often the most vulnerable, neediest and suffering segment of the population. So Christian organizations are trying to mobilize mission for this group much like the 10-40 Window concept did for unreached peoples. So in the midst of your Good Friday/Easter Sunday observances this week, please make time to reflect on the spiritual state of the world's children.
Here is a prayer that may be of use:
A prayer for the world's children
"He took the children in his arms, put his hands on them and blessed them." -- Mark 10:16
We pray for the children:
Who sneak popsicles before supper, Who erase holes in math workbooks, Who can never find their shoes. And we pray for those Who stare at photographers from behind barbed wire, Who can't bound down the street in a new pair of sneakers Who never "counted potatoes," Who are born in places where we wouldn't be caught dead, Who never go to the circus, Who live in an X-rated world.
We pray for children:
Who bring us sticky kisses and fistfuls of dandelions, Who hug us in a hurry and forget their lunch money. And we pray for those Who never get dessert, Who have no safe blanket to drag behind them, Who watch their parents watch them die, Who can't find any bread to steal, Who don't have any rooms to clean up, Whose pictures aren't on anybody's dresser, Whose monsters are real.
We pray for children:
Who spend all their allowance before Tuesday, Who throw tantrums in the grocery store and pick at their food Who like ghost stories Who shove dirty clothes under the bed and never rinse out the tub Who get visits from the tooth fairy, Who don't like to be kissed in front of the carpool, Who squirm in church and scream into the phone, Whose tears we sometimes laugh at and whose smiles can make us cry. And we pray for those Whose nightmares come in the daytime, Who will eat anything, Who have never seen a dentist, Who aren't spoiled by anyone, Who go to bed hungry and cry themselves to sleep,
We pray for children:
Who want to be carried and for those who must, For those who never give up and for those who don't get a second chance For those we smother and for those who will grab the hand of anyone kind enough to offer it.
adapted from a prayer by Ina Hughes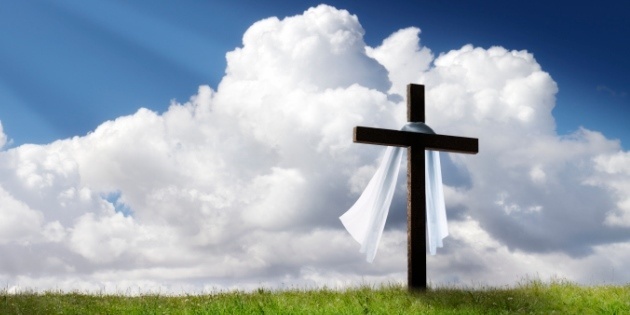 CHRIST'S RESURRECTION AND MISSION
Earlier this week I blogged about how the Cross of Christ was profoundly connected to God's Mission, and should be seen that way, but it often is not preached or taught that way, so this important aspect gets lost in the shuffle. Something similar happens with the empty tomb. Jesus's resurrection is largely preached with the intent to assure believers they will go to heaven when they die. Now that is true but only part of the story. In the process, God's Mission gets short shrift. Thankfully, this imbalance is being addressed. Biblical scholars like N.T Wright, and Christopher Wright have carefully redressed this balance through reading the Bible as one grand story, of God on Mission, which provides the context for every aspect of the Bible. This way the Crucifixion and the Resurrection's significance can be seen and appreciated anew.
The Bible's clearest statement about the Resurrection's meaning comes in Paul's first letter to the Corinthians, chapter 15. This Bible passage has inspired some of the most powerful music ever created, in Handel's Messiah, and Brahm's German Requiem. But this thrilling passage concludes with these words:
50 I declare to you, brothers and sisters, that flesh and blood cannot inherit the kingdom of God, nor does the perishable inherit the imperishable. 51 Listen, I tell you a mystery: We will not all sleep, but we will all be changed— 52 in a flash, in the twinkling of an eye, at the last trumpet. For the trumpet will sound, the dead will be raised imperishable, and we will be changed. 53 For the perishable must clothe itself with the imperishable, and the mortal with immortality. 54 When the perishable has been clothed with the imperishable, and the mortal with immortality, then the saying that is written will come true: "Death has been swallowed up in victory." 55 "Where, O death, is your victory? Where, O death, is your sting?" 56 The sting of death is sin, and the power of sin is the law. 57 But thanks be to God! He gives us the victory through our Lord Jesus Christ. 58 Therefore, my dear brothers and sisters, stand firm. Let nothing move you. Always give yourselves fully to the work of the Lord, because you know that your labor in the Lord is not in vain.
We are taught Christ's Resurrection will result in the believer's resurrection. But the application of this glorious truth is to live daily a victorious life where we stand firm, unmovable, fully devoted to the work of the Lord with full assurance that our labor in the Lord is not in vain. Here is N.T. Wright's explanation of this passage:
(W)hat you do in the Lord is not in vain. You are not oiling a machine that's about to roll over a cliff. You are not restoring a great painting that's shortly going to be thrown on the fire. You are not planting roses in a garden that's about to be dug up for a building site. You are-strange though it may seem, almost as hard to believe as the resurrection itself-accomplishing something that will become in due course part of God's new world. Every act of love, gratitude, and kindness; every work of art or music inspired by the love of God and delight in the beauty of his creation; every minute spent teaching a severely handicapped child to read or walk; every act of care and nurture, of comfort and support, for one's fellow human beings ..and of course every prayer, all spirit-led teaching, every deed that spreads the Gospel, builds up the church, embraces and embodies holiness rather than corruption, and makes the name of Jesus honored in the world-all will find its way, through the resurrecting power of God, into the new creation that God will one day make. That is the logic of the mission of God. God's recreation of his wonderful world, which began with the resurrection of Jesus continues mysteriously as God's people live in the risen Christ and in the power of his Spirit, means that what we do in Christ and by the Spirit in the present is not wasted. It will last all the way into God's new world. In fact, it will be enhanced there.
(Surprised by Hope, pages 208-209)
I was thrilled when I read this passage. May we look at the empty tomb in this way. May we experience god's victory as we do our part of God's Mission!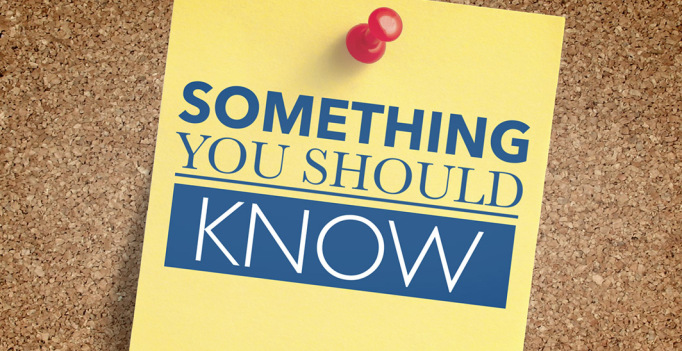 VICTORIOUS MISSIONAL CHRISTIANS YOU SHOULD KNOW
We will begin a new occasional series today. I'm calling it "Victorious Missional Christians You Should Know." The title is part homage to a book I read when a young Christian which really influenced me, Warren Wiersbe's, Victorious Christians You Should Know. After my "born again' experience I began to listen to Christian radio 6-7 hours a day. I listened to most of the famous Bible teachers on the air at that time: John McArthur, Chuck Swindoll, J. Vernon McGee (I listened to his entire five year teach thru the Bible verse by verse two times). My favorite on air Bible teacher was Warren Wiersbe on Back to the Bible. Besides being a great radio Bible teacher, he is a book lover and a prolific writer. He has a huge library. And he has written over 150 books including studies of every book in the Bible. Some of his writings are expressions for his love for biographies. Wiersbe has a gift of identifying Christians who lived significant lives and drawing lessons from their lives. Reading his profiles of saints from the past taught me the value of reading and pondering the biographies of Christians.
So I will begin a new series where I will introduce you too great missional saints from the past whose lives made an impact and from which life lessons can be drawn and applied to our lives. Stay tuned!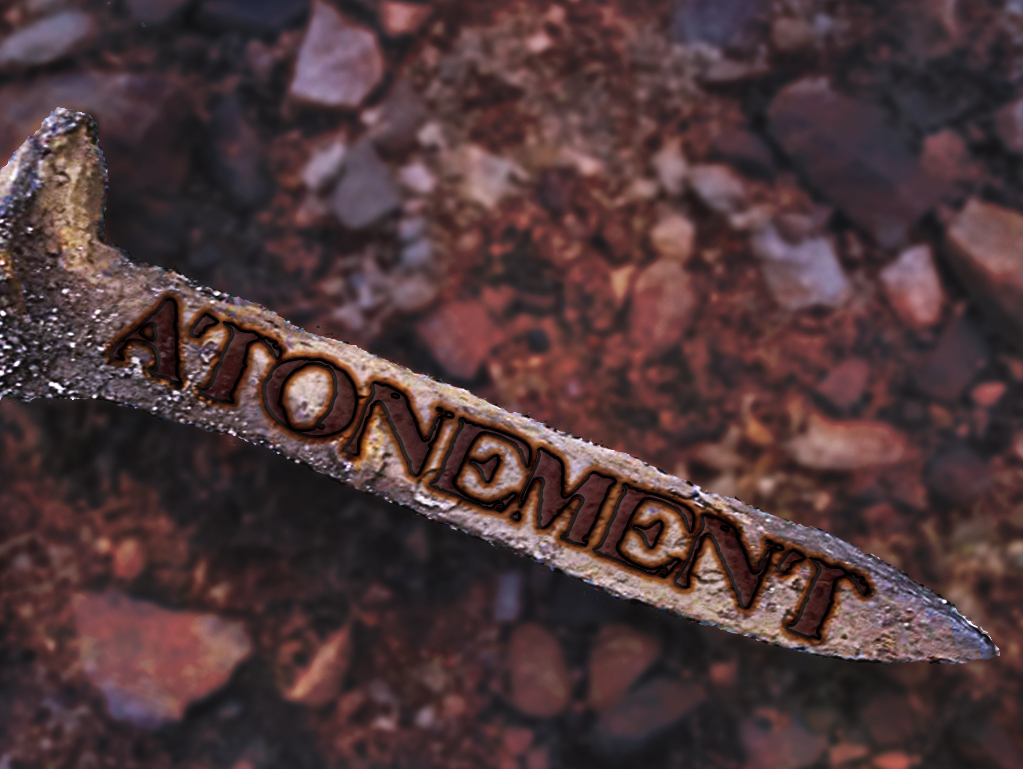 CHRIST'S ATONEMENT AND MISSION
It is Holy Week, so it is very appropriate to focus on the Cross and the Empty Tomb this week. It is also very appropriate because this blog is about God's Mission! Jesus's ministry is the crucial aspect of the accomplishment of God's Mission and nothing is more central to Jesus's mission than what He accomplished by dying on the cross.
The meaning of the Jesus's death on the cross is theologically speaking called the doctrine of the atonement. Now, the Cross of Christ is the holiest of ground. We need to approach it reverently and humbly with the understanding that its full meaning is probably beyond us. In the words of one theologian "We can only stand in silence before it, acknowledge its wonder and submit to its power." But to the best of our ability we need to understand its significance.
The church over the centuries has had a spirited discussion about the meaning of the Cross of Christ. In contrast to the incarnation, and the Trinity, there was no council that hammered out the boundaries of this discussion. I think it best to understand as many of the interpretations as possible, and let them co-exist. For evangelical Christians the concept of "penal substitution" (Jesus took our place and received the punishment for our sins) has been paramount: often to the exclusion of other understandings.
The best way to view the atonement is part of a triad: death, resurrection and ascension which represent the culmination of His earthly mission. The church "inherits" Jesus's mission and empowered by the Holy Spirit, works to extend Jesus's mission until He returns. The greater part of that mission is to announce to the world all that Jesus accomplished for us:
· Jesus death provides us an example on how to live life humbly, sacrificially, patiently and with love. (I Peter 2:21-23)
· Jesus's death paid our ransom. The idea is that we are enslaved by sin, Jesus's death is our redemption from wickedness, and all empty ways of life (I Peter 1:18)
· Jesus's death covered our sins so we could experience forgiveness for them. (Hebrews 2:17)
· Jesus's death reconciled us to God (Romans 5:10-11; 2 Corinthians 5:18) and all things (Colossians 1:19-20)
· Jesus's death defeated powers of evil, providing us healing, wholeness, freedom (Isaiah 53:1-12)
· Jesus's death resulted in the establishment of an eschatological community of believers: the Church. (Ephesians 2:11-22)
As you can see, our mission is made possible because it is Jesus's mission, and the victory He accomplished for us on the Cross is what gives our efforts any possibility of success. Too often in evangelical circles we interpret the message to bring out those aspects which appeal to individual self-interest., and the context of God's Mission is lost in the process. This week of course, stand amazed at what Jesus did for you when He died on the cross, but be sure to see the bigger picture as well.
Our response should be the same as described in that great hymn, "When I survey the Wondrous Cross":
1. When I survey the wondrous cross
On which the Prince of glory died,
My richest gain I count but loss,
And pour contempt on all my pride.
2. Forbid it, Lord, that I should boast,
Save in the death of Christ my God!
All the vain things that charm me most,
I sacrifice them to His blood.
3. See from His head, His hands, His feet,
Sorrow and love flow mingled down!
Did e'er such love and sorrow meet,
Or thorns compose so rich a crown?
4. Were the whole realm of nature mine,
That were a present far too small;
Love so amazing, so divine,
Demands my soul, my life, my all.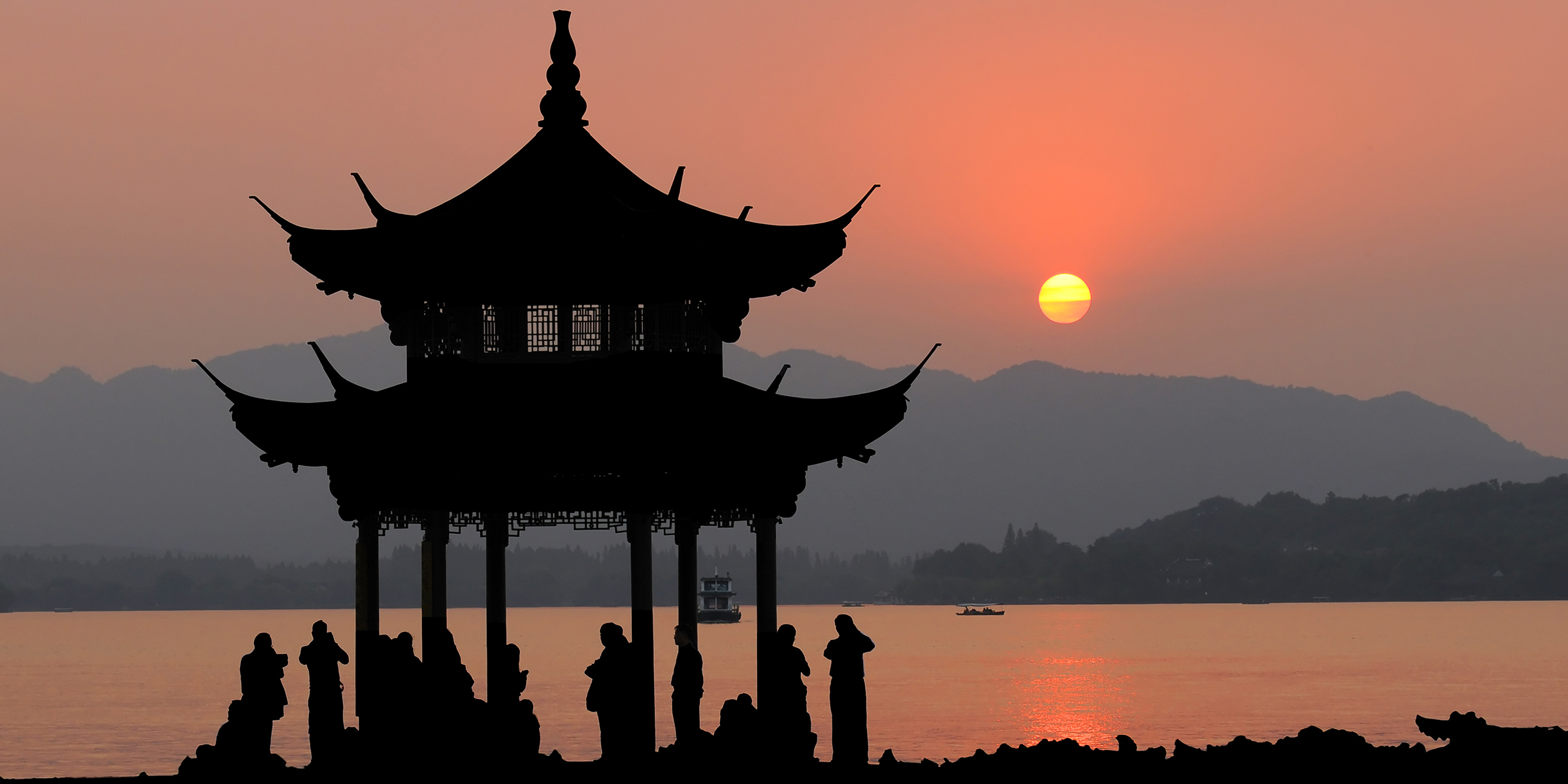 Many cultures have trouble when it comes to death. No other topic elicits more fear, stress and avoidance than death. Most successful cultures have developed practices and customs to deal with it somewhat. Many cultures have special days of the dead, where the dead can be remembered and the issue of death can be openly considered. In China, there is an observance called Qingming Festival, or Tomb-Sweeping Day, which falls every year on April 4 or 5. The Chinese generally consider it bad luck to speak of the dead — but not on this day.
Yet otherwise, death is a taboo topic. Here is an article from the Sixth Tone website that discusses the issue from the perspective of three persons whose jobs require them to deal with death: a hospice caregiver, a notary and a palliative care doctor. Their stories reflect that death is a stressful topic, which people make great efforts to avoid. Here's the link: http://www.sixthtone.com/news/stories-end-and-beyond
This is one area where Christianity and the church can be of great benefit. Each Easter, we celebrate Jesus's victory over death. This hope is what sets Christianity apart from any other religion. Pray for the church in China as it contextualizes the Gospel for Chinese people. May they learn of the hope there is in the Christian faith, as they face life and death. May celebrating Easter Sunday, give new meaning and hope to the Qingming Festival.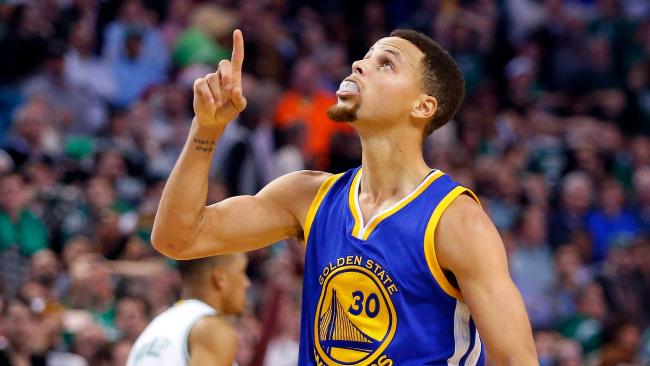 It's Friday and time for our next installment of Missional Good News, our weekly blog series of inspirational stories of people on mission with God. Today's post deals with National Basketball Association superstar, Steph Curry. Now, celebrity Christians can be problematic at times. Sometimes when we celebrate them it can approach idolatry. It can also be very disillusioning if they should fail or fall. Yet, fame can provide a platform for the spread of the Gospel, and when a Christian celebrity lives a life of integrity and grace it can provide a role model for other believers and a testimony to others.
So I'm grateful for the impact of Steph Curry. As a Bay Area resident and a long time basketball fan, it has been enjoyable witnessing how he has lived out his faith in public and his tremendous basketball prowess. His faith is clearly a decisive part of his identity. The joy with which he plays the game, his exemplary conduct as a husband and father, and the intentionality of his witness are all that one would hope for as a Christian public figure.
He has come up with several practices which have deep personal meaning for him and also display his faith. For instance, after making a good play or sinking a three-point shot, he taps his chest and points upward. He explained to a reporter what this means: -CURRY: Back in college my freshman year, my mom and I started that. Every time after the national anthem stopped, I'd find her in the stands whenever she came to my game and we'd do the sign to each other. Basically means 'have a heart for God.' It keeps the perspective for me why I play the game and where my strength comes from. I started to do it just to her and then it became a thing after I made it. After each play, after I made a shot. It's been a good kind of grounding. -Q: Seems to frame the moment mentally for you. CURRY: I'll have a celebration or what-not for a clutch-time play, but at the end of it you're going to see that sign, because it does keep my perspective… keeps me humble.
Another thing he does is have a Bible verse (Philippians 4:13) inscribed on his sneakers. "I can do all things…" Before he was famous, he would write it on his own pair with a marker, along with "Romans 8:28", his mother's favorite Bible verse. Reportedly he switched shoe companies because one wouldn't inscribe the verse on Curry's signature model sneaker. I've been able to talk to my basketball crazy nephews about Curry's shoes, showing them that the saying comes from the Bible and is not about bragging, but reliance on a faith in God.
The other way Curry demonstrates his faith is through various charitable endeavors. He raises money to provide malaria netting, and recently was involved in collecting sneakers for children in Africa. Going shoeless, increases the risk of contracting all kinds of debilitating diseases. As a result of the drive at Liberty University, a Christian college, over 20,000 pairs of sneakers were collected and will soon be shipped to the Republic of Congo.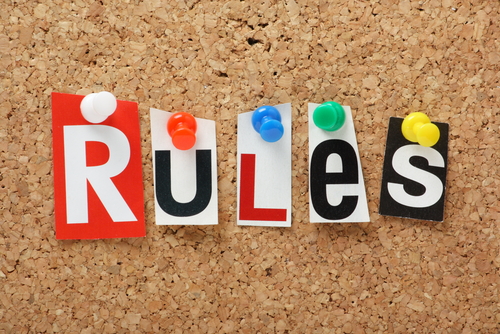 Recently there was a minor kerfuffle in the news regarding US Vice President Mike Pence's practice of safeguarding his marriage by never eating a meal alone with a woman not his wife, nor attending any social event where alcohol is served without his wife being present. It was quickly recognized in the Christian media that these rules were associated with Billy Graham.
Billy Graham's ministry has been remarkably free of any hint of scandal regarding money and sex, major traps for many evangelical ministries. His success in this area has been attributed to what has been called the "Modesto Manifesto." Graham was well aware that traveling evangelists had a bad reputation regarding finances, extra marital affairs , sensationalism and divisiveness. (As dealt with the book and movie, Elmer Gantry) So Graham and his key members of his ministry team met in a hotel room in Modesto California and developed some basic guidelines on how they would conduct ministry. Here is how a church historian describes the event:
The team gathered in a hotel room in Modesto, California. They drew up a compact that became known as the "Modesto Manifesto," though they produced no written document. The manifesto included provisions for distributing money raised by offerings, avoiding criticism of local churches, working only with churches that supported cooperative evangelism, and using official estimates of crowd sizes to avoid exaggeration. These policies would help Graham and his team avoid charges of financial exploitation and hucksterism.
But nothing loomed larger than sex. The most famous provision of the manifesto called for each man on the Graham team never to be alone with a woman other than his wife. Graham, from that day forward, pledged not to eat, travel, or meet with a woman other than Ruth unless other people were present. This pledge guaranteed Graham's sexual probity and enabled him to dodge accusations that have waylaid evangelists before and since.
(Modesto Manifesto:https://www.christianhistoryinstitute.org/magazine/article/the-modesto-manifesto/)
The rules were exactly what was needed to insure integrity in ministry. But good rules were not enough, there needed to be accountability as well. Graham's ministry teammates, Bev Shea, Grady Wilson, and Cliff Barrows were close friends and this band of brothers were perfect accountability partners for each other, in matters both big and small. The result of this commitment to integrity in ministry is often seen as a major reason for Graham's large and fruitful ministry. He gained wide influence and earned a reputation as "America's Pastor", landing him on Gallup Poll's "Ten Most Admired Persons" a record 57 times."
What rules govern your ministry's integrity? How are the enforced?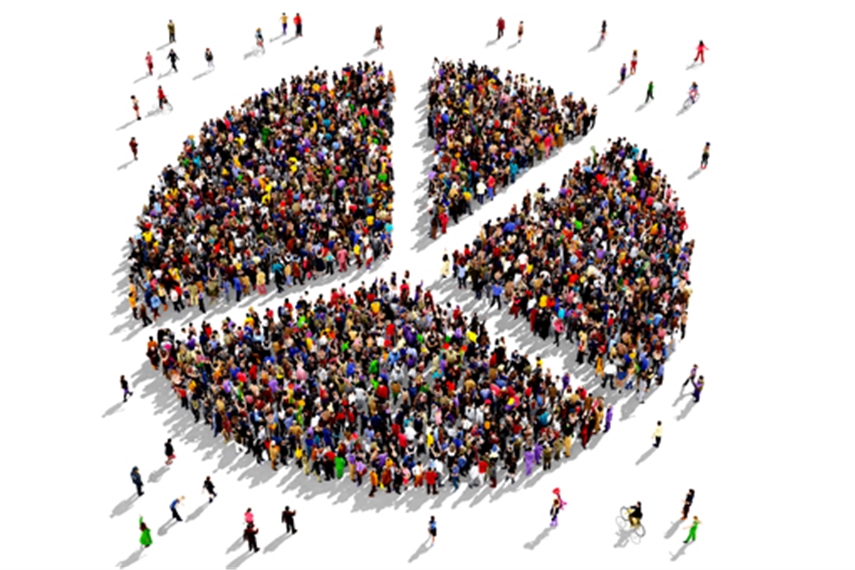 Most of us are familiar with the 10/40 Window. This is the rectangle on the map of the world formed by 10 North Latitude and 40 degrees North latitude in the eastern hemisphere where most of the world's unreached peoples live. It encompasses North Africa, the Middle East, the Indian sub-continent and most of Asia. This concept with the related concept of unreached peoples groups has driven mission strategy and efforts for the last half century.
Less well known is the 4/14 Window. This is not geographic idea like the 10/40 Window but demographic. It refers to that segment of the world's population which is between four and fourteen years of age. What is noteworthy about this age group is that it seems that God has wired them to be most receptive to Him at this age. Research from many sources back this up. The International Bible Society's survey indicated that 83% of all Christians make their commitment to Jesus between the ages of 4 and 14. The Barna Research Group surveys demonstrate that American children ages 5 to 13 have a 32% probability of accepting Christ, but youth or teens aged 14 to 18 have only a 4% probability of doing so. Adults age 19 and over have just a 6% probability of becoming Christians. Anecdotally, many people serving as career cross-cultural missionaries have testified that they first felt God calling them to missionary service during that 4-14 age period.
At the same time the children of the world can be the neediest and suffering as well. Here are some statistics about child poverty (from UNICEF):
· Poverty puts many children in jeopardy the second their lives begin. Every year, 7.6 million children die before they even reach age 5, many from causes that can be prevented with proper immunizations, proper nutrition and adequate water and sanitation.
· Measles, malaria and diarrhea are three of the biggest killers of children — yet all are preventable or treatable.
· More than 30 million children in the world are not immunized against treatable or preventable diseases.
· 1 in 5 children lack safe drinking water.
· 270 million children have no access to healthcare.
· Every day, almost 2,000 children die from diseases linked to unsafe water and lack of basic sanitation.
· More than 100 million children under age 5 are undernourished and underweight, which contributes to 45 percent of all infant deaths.
· More than 300 million children are chronically hungry, and more than 90 percent of these children suffer from long-term malnourishment and nutrient deficiency.
· Stunting affects 165 million children under 5 years old. That's one out of every four children in the world.
· Every day, 1,000 children are newly-infected with HIV — this is completely preventable.
· Children from the poorest households are three times more likely to be out of school than children from the richest households.
· 57 million children around the world are out of school — and the majority of these young people are girls.
· For every extra year of primary school, a girl's wages increase on average 10 – 20 percent.
· Two out of five children in Sub-Saharan Africa will not finish primary school.
· Educated mothers tend to send their children to school, helping to break the cycle of poverty.
· In the last decade, more than 2 million children have died as a direct result of armed conflict.
· Worldwide, hundreds of thousands of children are recruited to serve as child soldiers.
· It is estimated that 1.2 million children are trafficked each year.
· 168 million children ages 5-14 are engaged in child labor, with 85 million of them working in hazardous conditions.
· 39,000 girls become brides every day, facing increased risks for HIV infection, hunger and death through childbirth complications.
· Exploitation negatively affects children's mental and physical health in the short term as well as into adulthood.
At the same time we are seeing discipleship and leadership training around the world for children and youth which has mobilized them for missions. Please prayerfully consider the facts presented in today's post, and hear what God wants you to do about it. Consider the possibility of during the week of April 14 (4/14, Get it?), emphasizing at your church the promise and possibility and the plight of the world's children and how your church can be part of the solution. I will finish by quoting a familiar Bible passage which tells of Jesus's attitude towards children.
The Little Children and Jesus
13 Then people brought little children to Jesus for him to place his hands on them and pray for them. But the disciples rebuked them.14 Jesus said, "Let the little children come to me, and do not hinder them, for the kingdom of heaven belongs to such as these." 15 When he had placed his hands on them, he went on from there. Matthew 19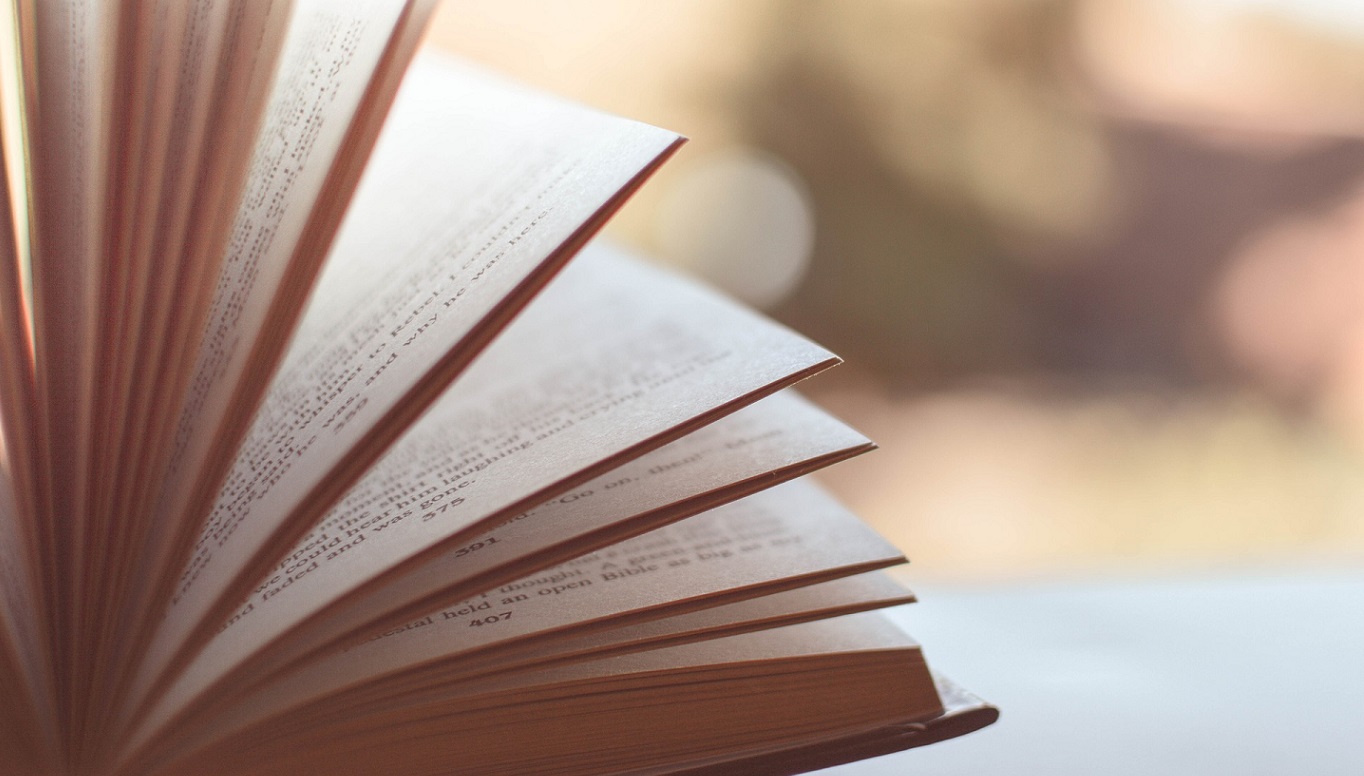 One way to be on mission with God is to respond to disasters. Christian disaster relief efforts represent the love of God to those who are suffering. It doesn't have to be a natural disaster, or a community tragedy, calamity big and small will be sure to visit, friends, loved ones and acquaintances. Each represents an opportunity to share the love of God. We will be challenged to respond. But how can one help? There are simple practical ways, a meal, helping with arrangements, and tasks, but probably it will require some personal conversation with a person suffering loss and hurting.
Helping those who are emotionally hurting after suffering a loss requires some care. These are challenging situations for the most of us which take us out of our comfort zone. We struggle with our own emotions as well as the emotions of the suffering person. We want to help but we don't know what to say.
In my classes on counseling, we used a case/role play approach to learn how to counsel. Each of us would come up with a scenario, and play the counselee pretending to be that person. A fellow student would play the role of the counselor. In one class the interactions were actually videotaped and re-played as the teacher talked to us individually about what we were feeling, why we did what we did and offered her critique and advice.
This was a good approach. For instance, the news recently told of a church choir of senior citizens returning from a spiritual retreat whose bus was hit head on by a pickup truck killing thirteen members. Imagine this happened to your church. Everybody at the church would be affected .How would you minister to the survivors?
A few thoughts occurred to me. The first we need to be prepared. We need to have a basic theodicy: a theological understanding of why a powerful, loving God allows suffering and evil in the world. We also need basic training in grief counseling. In both cases, I'm not talking about getting a graduate degree in either theology or counseling, but enough understanding to be a real help and not a stumbling block to the hurting. We also need to be take care of our own feelings and sense of loss.
Here is a brief article from Ed Stetzer and Jamie Aten which gives very simple, sound advice when we encounter someone suffering.
Words can help ease distress and even spark hope in those in need. However, the truth of the matter is, there are no 'golden' words or phrases we can share that will make the pain go away. There's nothing we can say that will make everything better. That's why we often feel helpless when disaster strikes. Because our words can't solve the problem, we are prone to freeze up, say things we normally wouldn't, or sidestep difficult conversations.
As a result, we often fall into the trap of relying on platitudes that aren't helpful and can even be harmful for someone going through a trauma. Sometimes, we rely on platitudes because it helps us, the helper, feel less anxious. We toss out a cliché to break the unbearable weight of silence. At other times, we share familiar statements that lack substance as a way to stop the outpouring of emotion that makes us uncomfortable. Thus, you may not like what I'm about to tell you.
If you really want to help people affected by the bus accident, then you need to listen more and speak less. Although listening may sound easy, it is not. It can be particularly challenging when we sit across someone who might be sharing a difficult experience with us. Thankfully, there are some simple helpful steps and missteps we can learn from the story of Job that can make us better listeners.
Listening Well
Instead of racking your brain for the perfect thing to say, focus instead on listening well. More than anything, survivors need to feel heard and understood. They need to know you are there, and will be there for them. A Humanitarian Disaster Institute (HDI) study after the 2015 South Carolina flood found this sort of positive social support helps protect disaster survivors from mental health problems.
Further, the same study showed that positive religious support (i.e., congregational social support) promotes post-disaster religious/spiritual well-being. Perceived post-traumatic religious/spiritual growth was also more likely to be endorsed by flood survivors reporting higher levels of positive religious support.
A useful example of social support in the Bible is found in the immediate response of Job's friends to his suffering. While we often think of their bad advice later on, they started out well. When they heard of their friend's suffering, they left their homes to go comfort him. They joined in his suffering by crying with him.
According to the customs of their day, Job's friends also expressed their sorrow by tearing their robes and sprinkling dust on their heads. Then, they sat with him for seven days and nights, and "no one said a word to him, because they saw how great his suffering was" (Job 2:11-13).
Here are some ways you can show you are listening:
Acknowledge the difficulty of the situation. Survivors need to be reminded that their pain and struggle are legitimate.
Be there through the difficulties. Survivors need to know that you will be there with them not just today, but in the future. They will not have to walk this road alone.
Be willing to listen to the hard stuff. Sometimes it may get uncomfortable, but survivors need to be able to process what they have seen and experienced. Being able to speak it aloud may help them move through it.
Relate to the survivor through his or her worldview. If he or she has a different set of beliefs or way of looking at things, try to understand where they are coming from.
Help the survivor manage anxiety and other emotions. It's a fine line between dismissing their fears and helping them to see a situation more realistically, but they may need to be reminded when their fears or anxieties are not grounded in reality.
Notice and point out the strengths and changes you see in them. When you see growth and change happening, name it. Survivors may not be able to see the real progress they are making when they are focused on how far they have to go.
Offer to pray with them. Don't force a prayer on a disaster survivor. However, if a survivor is welcoming of you praying for them, then ask how they would like you to pray for them. Don't forget to continue praying when you're not together, too.
Listen for risk or evidence of self-harm. If you are worried they may be struggling with a mental health issue, refer them to a mental health professional for support. Find more resources at apa.org, counseling.org, psychiatry.org, naswdc.org, aamft.org, and aapc.org.
Speaking Badly
Unfortunately, once Job's friends opened their mouths, they started saying unhelpful things that ultimately made the situation worse. Primarily, they insisted that God must be punishing Job for something he'd done wrong, and encouraged him to repent so the judgment could end. And God condemned them for it (Job 42:7-9).
There is wisdom in looking at what Job's friends did wrong so we can avoid the same failures. We can see from their example that it is unhelpful and even harmful to tell a hurting person how to feel, or to assign negative spiritual meaning to his or her suffering. Another HDI study showed disaster survivors who feel punished by God are more likely to experience negative health consequences.
There are certain phrases that are good to avoid altogether to keep from falling into this trap:
"God only tests the strong." This is simply not true; God is the one who is strong, even in our weakness.
"It's God's will" or "God has a plan for you." While there are seeds of truth in this, it could make the survivor feel like God wants him or her to suffer.
"God must be punishing you for some hidden sin." Don't make the same mistake Job's friend by blaming the victim.
"I understand." While you may have been through something difficult in the past, each person's experience is unique and should be approached as such.
"Don't feel bad." It is okay to feel bad after something traumatic has happened. Allow the survivor space to experience negative emotions.
"You're strong" or "you'll get through this." They may not feel strong right now, and this could end up making them question if they will in fact recover.
"Don't cry." Crying is healthy.
"It could be worse," "At least you still have…," or "Everything will be okay." While this is meant to encourage, it could end up minimizing the real loss the survivor feels.
"At least you don't have it as bad as I did." This minimizes the pain they are feeling now, and could make them feel like you are asking for their sympathy or are unwilling to offer it to them.
These types of responses usually come from a desire to help, but they usually have the opposite effect. Try to avoid them if you can. If you do say something that evokes a negative response, don't be afraid to apologize and to keep trying. You don't have to be perfect, you just have to be present.
Thanks Ed and Jamie, for your wise advice. May we take to heart what they are teaching us, and may we continue to be compassionate in reaching out to the hurting, but may we speak and act wisely so that our words and deeds truly help!
Here is the link to the article: http://www.christianitytoday.com/edstetzer/2017/march/listen-more-speak-less-to-help-after-tragedies-like-deadly-.html