Mark's Blog February 2017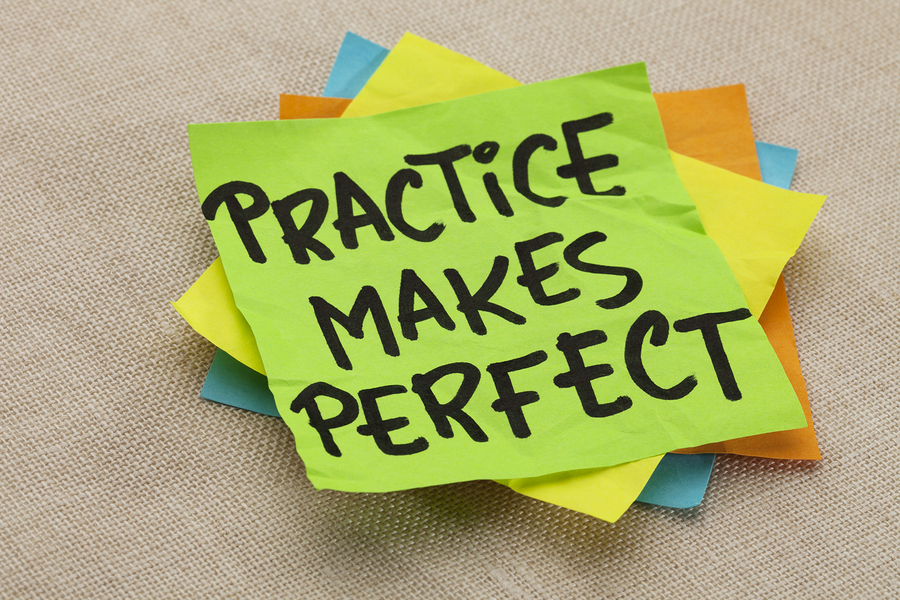 MISSIONAL BEST PRACTICES: BUILDING A GOOD TEAM
We are continuing in our brief series about team building. Missions can get complicated very quickly. As the scope and complexity of the mission grows it becomes more than one person can handle, so there needs to be a team to get the job done. For the job to get done, that team needs to be united, get along, work together smoothly. This does not happen automatically but requires God's Grace and making team unity a priority. So this series of articles we have been discuss "best practices" to establish and maintain this vital and precious unity. In my first post I discussed the emotional bank. Last time we discussed using the Five Love Languages to build team unity. Today we will talk about team building using personality tests.
One major source of conflict and disunity is personality differences. The fact is people are different. They have different personalities. Now that is a good thing to have diversity on the team. If everybody on a team were identical, that would be a weaker team than a team with a variety and range of skills, temperaments etc. But with diversity comes the potential for conflict. We have all seen this in our relationships and our group activities.
How can we get a handle on understanding this phenomenon? One tried and tested way for every team member to take a personality inventory like Myers-Briggs or 16PF. Google Myers- Briggs and you will find several sites that allow you to find out your personality type. After taking the inventory each person will know whether they are:
· Introverts (I) or Extraverts (E)
· Sensing (S) or Intuitive (N)
· Thinker (T) or Feeler (F)
· Judger (J) or Perceiver (P)
They will also know what the other team members' personalities are as well. Knowing this will give each person insight because if you do not share the same personality you may react to another person's different personality in a negative fashion, causing conflict.
Here is how the interactions may play out:
· E vs. I: I's think E's are shallow, overbearing; E's see I's as withdrawn, anti-social
· S vs. N: N's think S's are materialistic and literal minded; S's think N's are fickle dreamers
· T vs. F: F's think T's are cold, arrogant; T's think F's are fuzzy and emotional
· J vs. P: P's think J's rigid, uptight; J's think P's disorganized, messy, irresponsible
The point of the exercise is that each personality has strengths and weaknesses. But on God's team these differences are not right or wrong but are meant to be complementary so the team is stronger because of the diversity. Each of us needs to appreciate the other person and value what their different personality brings to the team. When personality differences rear their ugly head, do not take it personally or turn it into a fight! Have you seen this play out on your ministry team? How was it handled? Next time we post on this topic we will discuss the Bible's remedy to conflict on the team.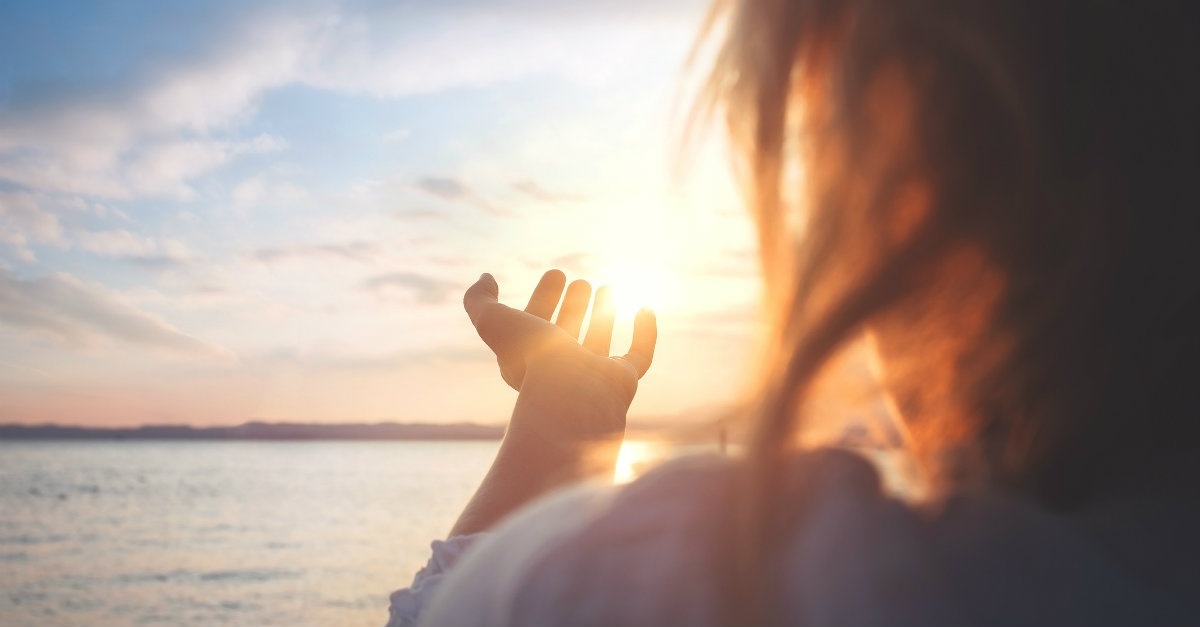 PRAY FOR GOI: UPCOMING GOI EVENTS IN SF/BAY AREA
Two weeks ago I asked readers to pray for an upcoming GOI event. It was held in the San Francisco Bay Area last Friday and Saturday night. Praise the Lord, He heard and answered our prayers. The Glorious Movement lived up to its name. It was glorious! There was a real spirit of expectancy. People came with open hearts and minds. The worship ushered us into the presence of God and the interviews and talk challenged the audience. When the invitation was given, dozens responded to the call of God in their lives. Continue to pray for those who attended, that the seeds of the Gospel planted in their hearts that night would find good soil and grow and result in a rich harvest for the Kingdom! Pray especially for those who came forward in response to the invitation that they would continue on their journey with God !
Here is an update on upcoming events in the San Francisco Bay Area:
Rev. Dr. Cyrus Lam, one of GOI's founders , long-time International Director and mission statesman, will be speaking at the mission conference of the Lutheran Church of the Holy Spirit (2400 Noriega St, San Francisco CA). He will be speaking on Friday night, March 3 at 7:30, in Cantonese and Mandarin. Here is a link: http://www.lcholyspirit.org/news_events_en.php
This weekend is also the annual BASS Conference. BASS stands for Bay Area Sunday School . It is an amazing three day conference on all things church ministry related. The backbone of the event is the extensive schedule of workshops taught by experts in their fields, on almost every conceivable topic pertaining to Christian education, ministry, Christian parenting.
I will be leading two workshops on Saturday. The first is "Developing a Church Mission Strategy." (8 am in room D1) I'm leading it with Jennifer Marshall, the mission pastor of Central Peninsula Church in Foster City CA. Her church has adopted three unreached peoples groups. It is an exciting story! The second workshop is called, "Your Spiritual Toolbox." (2:15 in Room D1) This will deal with practical ways to keep your ministry passion burning bright without burning out.
Rev. Dr. Lawrence Fung, GOI International Deputy Director, will also be leading a workshop in Cantonese, titled, "Becoming a Missional Church." (3:45, Room N11)
Stop by and introduce yourself. I'd love to meet you and I have a gift for readers of my blog.
To find out more details about BASS here is a link to their website: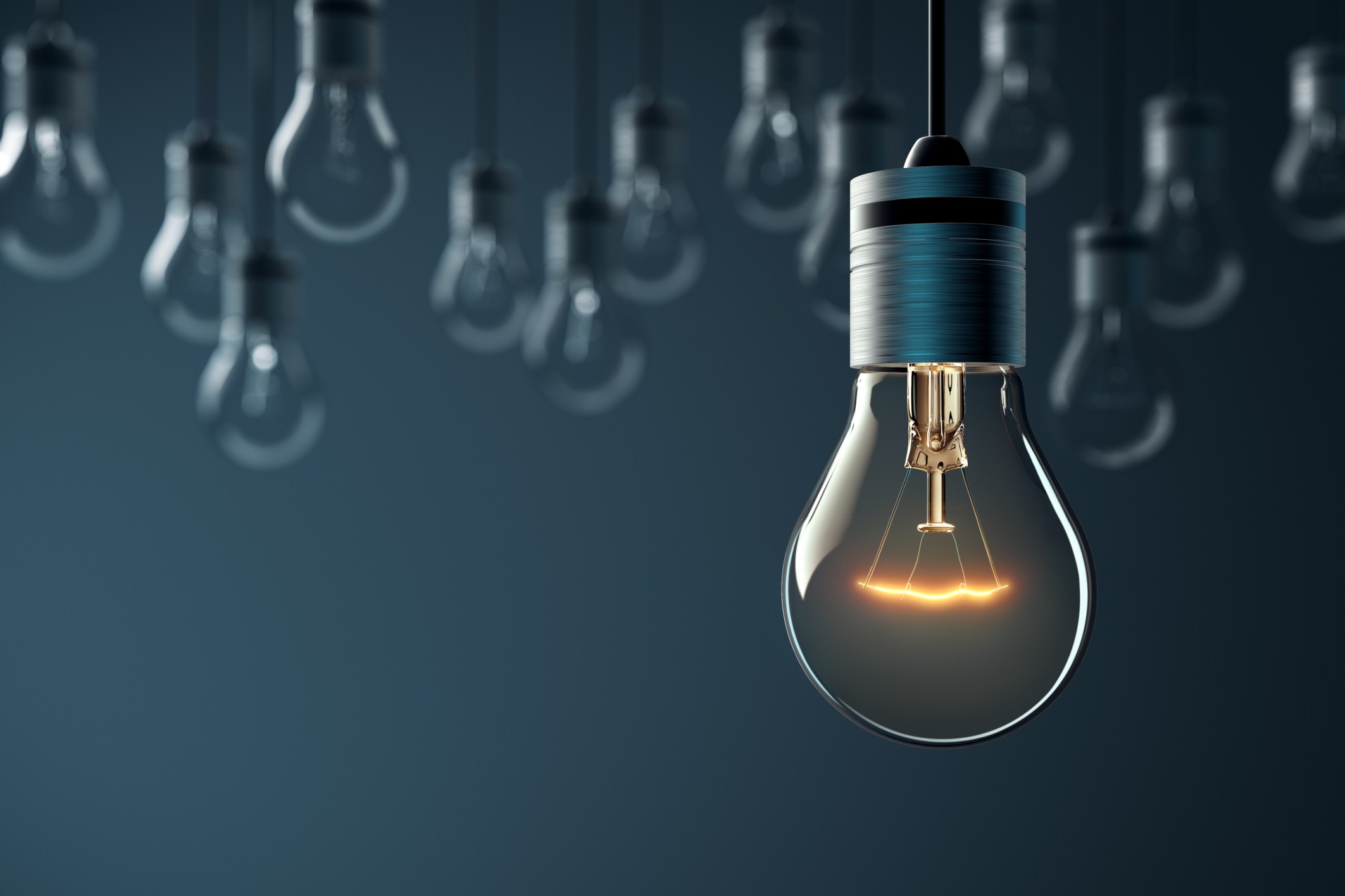 MISSIONAL GOOD NEWS: IKEA REFUGEE SHELTER
It's Friday and time for the next installment of Missional Good News! This is where I scour the Internet, on the look-out for a story to inspire and challenge us in getting involved in God's Kingdom. What I look for are good examples from which principles and lessons can be derived and a certain inspiring quality that excites and motivates. My hope is that the Holy Spirit will influence some reader: a "lightbulb" will go on in that person's mind, and prompt that person to say, "That's cool! I could do something like that! I want to do something like that!"
Many Asian Christians are well-educated, and accomplished professionals. The Asian success story emphasizes getting a good education at the best colleges and universities, achieving professional status in challenging occupations, in successful companies in cutting edge industries. I'm always meeting Christians who are working in high tech, or Fortune 500 companies and who are technically skilled and highly accomplished.
If that describes you, here is a question for you. How are you using your talent, training, experience to build God's Kingdom? God's Kingdom needs more than pastors and church planters. Every skill can make a difference! You were created by God with more in mind than adding value to some company's bottom line and providing a good living for you and your loved ones.
Check out the following video. It is really cool! I've assembled a fair amount of IKEA furniture, and I was thrilled to see IKEA designers design and build a very clever refugee shelter. I've quoted this before, but it bears repeating: "The place God is calling you is where your deep gladness and the world's deep hunger meet." For some of the world's problems, technology can provide a large part of the solution. So the Kingdom of God needs scientists and engineers to be a part of the team!
Think about how God has blessed you with education, opportunities, a profession, loads of practical experience, and an abundance of resources. It's no accident. It is all part of God's plan for your life. How you can you leverage this for the Kingdom? The world has no shortage of problems which will require creativity, hard work, and skill and talent to overcome. Be on the look-out for God to call you to a situation where you can put your talent to use for the Kingdom in some really neat way!
click on the link below:
https://www.cnet.com/news/ikea-flat-pack-better-shelter-refugee-beazley-design-award/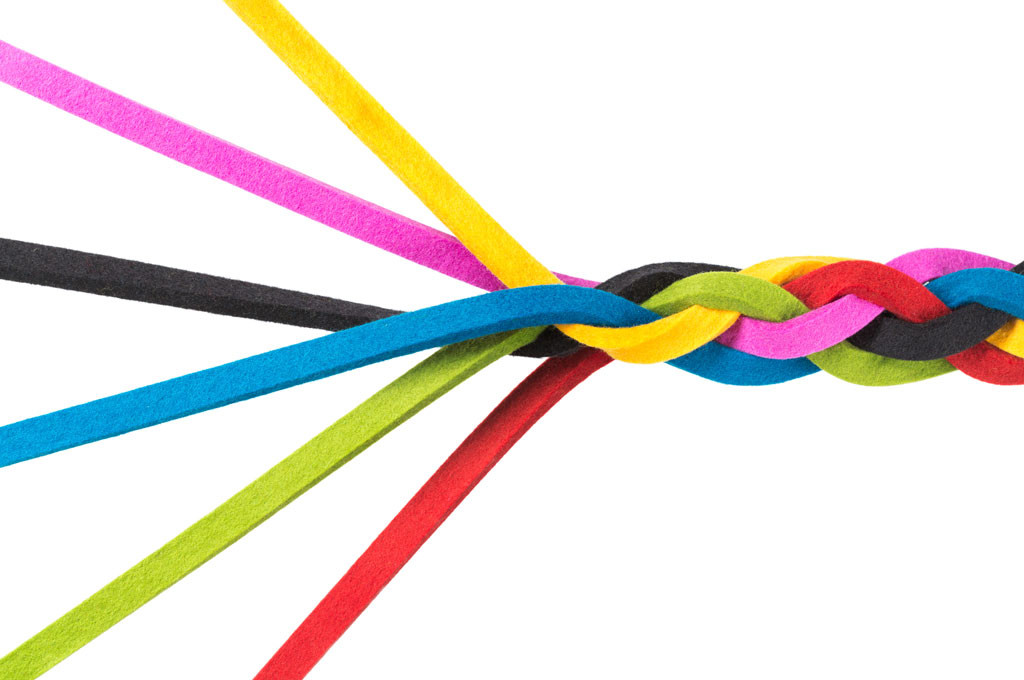 CONNECTING WITH MUSLIMS FOR JESUS'S SAKE
In the US, the political climate is becoming increasingly, anti-Muslim. The actions of a few Islamic terrorists are being used by opportunists who have used heated, rhetoric to portray all Muslims as an enemy to be feared, mistrusted and opposed. What would Jesus have His followers do in such circumstances? I think the Bible makes it clear, we are supposed to love them. That's even in the case, if we should happen to view all Muslims as the enemy! (Matthew 5:43-48). Where I live, there are Muslims who are my neighbors. Jesus commands us to love our neighbors! (Luke 10). Maybe that is your situation as well. There are Muslims in your neighborhood. Maybe a co-worker is a Muslim, or your children have Muslim classmates or teammates on their sports team.
So how do you get started? First we need to acknowledge our fears and our prejudices, and ask for God's help. After that, ask God for opportunities! But when those opportunities will arise, what should I do? Here is some very simple, sane advice on how to break the ice. It is from Shane Bennett who has a real heart for God and God's Mission and for Muslims. He has a weekly email filled with lots of sane, wisdom about connecting with Muslims for Jesus's sake. Here is a sample which is very apropos to today's topic:
Jesus was like that with people: Chat with the next Samaritan, engage the next outsider, raise the next dead guy to life! We have a problem with Muslims and part of the solution is to meet some. You and me, chatting with the next Muslim, then more of us with the next few. It won't solve the whole problem, but it counts. You might want to do this, but just don't know how to break the ice.
Whether you see Muslims at work, Walmart or waiting for kids at soccer practice, here's how you can start a conversation with a Muslim.
1.Smile, "Hi," go from there. Sometimes it's as simple as that. A kind, curious face precedes these next four.
2.If she has a name tag on, kindly ask, "How do you say your name?" Follow that with, where's that name from? How long have you been here? Can you tell me what your name means?
3.Leverage the context: If you're in a grocery, comment on what you both are looking at. At soccer, commiserate over the weather, the officiating, kids these days!
4.Hear "not-English" being spoken? Ask, "What language was that?" Can you teach me a word?"
5.If all else fails, quietly ask, "Where are you from?" If you're both guys, the old standby, "So, what do you do?" is good for starters.
Practice this. You will get better. It will feel awkward, but it gets easier. Remember, it will likely be odd for the Muslim you want to talk to. This doesn't happen often. They may understandably be a little nervous. But Jesus loves it!
Here is the link to his homepage: [ Click Here ]
Try out his advice and comment back on what happened.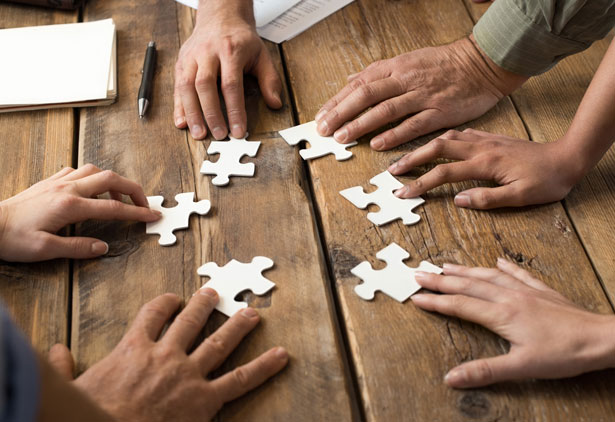 MISSIONAL BEST PRACTICES: BUILDING A GOOD TEAM
Earlier this week we discussed the importance of teams in ministry and mission. The mission/ministry task can be complex and as a ministry or mission grows it quickly becomes more than one person can handle. Hence, there is the need for a team. But creating and maintaining an effective team is not easy either. In our last post on this topic I discussed the importance of leaders knowing and using the "best practices" when it comes to leading a team. The difference between effective and ineffective teams has to do with the relationships between team members: good relationships result in a unified team and good results. We discussed the concept of the emotional bank account.
Today I would like to discuss another best practice: Love languages. The Five Love Languages, by Gary Chapman is a modern Christian classic, a perennial best seller which has re-vitalized marriages and families for decades. The basic idea is simple. The first and greatest commandment is to love God and each other. Most of us recognize the truth of this command. We all want to be loved. The problem is how to love another person. The problem is each of us understands love in our own way. That is we have a specific way we understand love and desire to be loved that way. Chapman identified the five most common expressions of love: Words of Affirmation; Quality Time; Acts of Service; Receiving Gifts; Touch. He called these the Five Love Languages.
Each of us has a preferred expression of love. When we receive that particular expression we feel loved. Another expression that is not our preference may not be experienced as love. The problem, we operate with the default assumption that the other person shares our preference. But that might not be the case. If we want to be loving we need to express our love to that person in that person's preferred love language.
One way to build team unity is to have a team culture of love. To accomplish this, teammates need to know each other's love languages and regularly take the opportunity to express love to each other.
A recent post from Group Publishing's Children's Ministtry magazine listed real-life examples on how this is worked out in a ministry context.
Words of Affirmation
The senior pastor I loved serving with most as a minister of education was an older gentlemen who used to regularly say to the congregation while I was in range of hearing: "And aren't we grateful to have Wes? Let's hope he never discovers just how good he is or he'll leave us for a bigger church." I never left for a bigger church! Wes Fleming
Receiving Gifts
The things I've appreciated most have come in the form of someone appreciating the time I've taken from my family and by making it possible for me to spend fun time with my family. I've received a babysitter when my kids were younger; movie tickets; gift certificates to dinner somewhere; tickets to a play; and a card sent to my wife saying thanks for allowing me to take time away from her and the family. Dave Hoffman
Acts of Service
It was the beginning of the school year (a.k.a. crazy time!) and I had to have back surgery. I had two weeks notice and was single with no family to count on here in Memphis…just my church family. My wonderful leadership team plugged into high gear! Not only did they do an awesome job of taking care of things while I was gone, but they came to bring me food,take my dog out, empty my dishwasher, wash my clothes, and even hold my head when I was as sick as a dog from the meds! Elaine Friedrich Hall
Words of Affirmation
I was seriously considering quitting my ministry position, but then the mother of a child I taught took me aside and thanked me for investing time and energy into her daughter and for helping her little girl feel special. "You have no idea what a difference you make," this woman said, "and how much Amy looks forward to coming to church." Those words kept me in ministry — first on staff and for the next 20 years as a volunteer. Mikal Keefer.
Receiving Gifts
Give me something that shows you know me and I'm yours. Most of my students and faculty peers know I'm hooked on two great loves: music and Coca-Cola. Consequently, I have Coke bottles from all over the world, plus plenty of "real thing" memorabilia. I also receive a lot of free music! Rick Chromey
Words of Affirmation
On my birthday, a dear friend staged a surprise party for me after the service. The fellowship hall was filled with children and their families yelling, "Surprise! Happy birthday!" They gave me a beautiful box filled with notes, drawings, pictures, and cards from "my kids" and their parents. I pull out that box frequently when I need a pick-me-up, a good laugh, or a simple smile. Kandi Elliott
Physical Touch
When my husband died, one of my pastors told me he was a "safe" person to hug. And I desperately needed hugs at that time. Whenever I saw him at church, he would wrap his arms around me and hold me. I never felt uncomfortable about his embrace, only comforted. Over time, I needed his hugs less frequently but I will always remember his touch as a safe comfort for me. Christine Yount
Quality Time
When I was a teenager, I sat in the front of the van on a youth group road trip. I talked with the youth sponsor for a long time, and I felt loved and appreciated because he spent time with me and gave me a listening ear. I was the kind of teenager who seemed to get passed over because I always seemed like I was doing fine. So it was really significant to have someone listen to me and care about my life. Amy Simpson
For more information about the five love languages, go to www.fivelovelanguages.com
If you have received your love language while serving on a team, share your story by replying! In our next installment in this series we will consider how to make the best of personality differences of team members.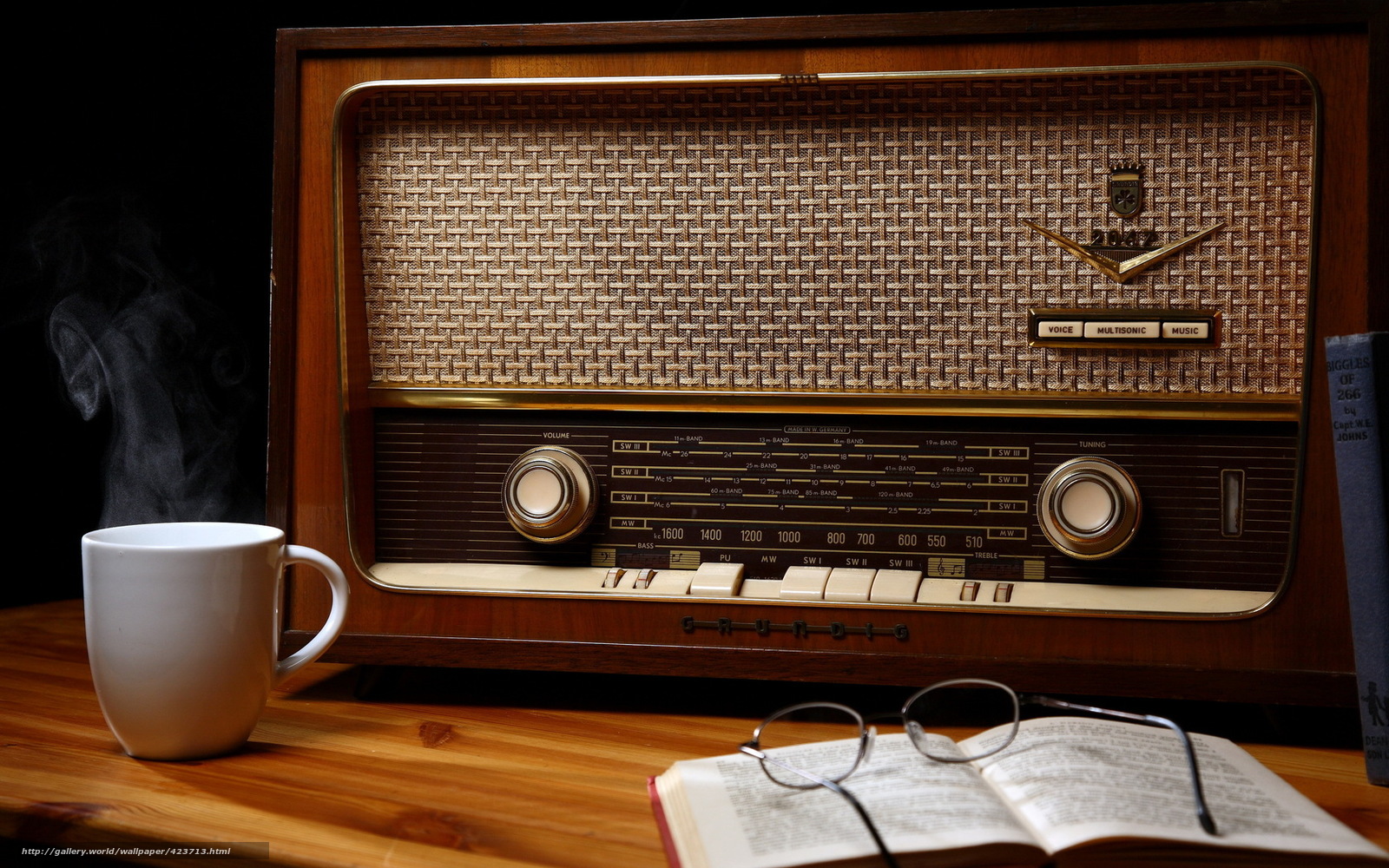 IS MULTI-ETHNIC MULTI-CULTURAL POSSIBLE?
This weekend, I heard an amazing radio story about two towns in Mid-West America: One is dying; the other is thriving. The difference, the leadership of the thriving town made a conscious decision, decades earlier, that the town's survival was worth fighting for and that survival required that the town change and embrace a multi-ethnic, multi-cultural, multi-racial future. While it was not easy, the commitment and the acknowledgement that the town's survival necessitated it and a basic core decency made the policy succeed. The town's leadership built an infrastructure, and the town's citizens did the little things on a daily basis to welcome strangers and help them fit in by being good neighbors.
Here is a description of the town, Garden City, Kansas:
Three, 4 and 5-year-olds flock to their parents' arms at a pre-K school in Garden City. Principal Josh Guymon says enrollment is up sharply since the start of the school year, and these parents have come from all over the world. "We have a significant Burmese population," Guymon says. "We have a Vietnamese population. We're seeing a lot of students come in from the northern African countries — Somalia, Ethiopia — and of course, the majority of them from Mexico or other countries in Central America." According to the latest census, only about 40 percent of the residents here classify as "white, non-Hispanic."
"Garden City is the most diverse community here in Kansas," says Albert Kyaw, a translator for the district, who comes from Myanmar. At least 27 different languages are spoken, some say up to 40, in a town of only 27,000. And these people are busy, as unemployment hovers around 3 percent.
Here are some quotes from the story on what brought this about:
The town's turning point came in the 1970s, says Sister Janice Thome, when city and church leaders debated bringing in a meatpacking plant. Thome slides behind the wheel of her faded red Ford truck she uses to haul donated furniture to newcomers.
Those leaders, as she recalls, "said, if we say 'no,' then Garden City is liable to become one of these ghost towns, like many other towns. If we say yes, then we've got a vibrant economy, but then we're going to be bringing all of, quotes, 'those people.' "
"Those people," as in immigrants, mostly poor ones, who don't speak English, and need significant help getting their footing in a new culture. "They decided they didn't want to be a ghost town, so they would say yes, and then they said, 'OK, are we going to count the people that come in then, as a blessing or a curse?' " Sister Thome says.
Viewing them as a blessing won out. And after a lot of persistence, effort and patience, a pro-immigrant ethos has gradually taken root here. Ahmed Ali, a spirited young Somali meat packer says he never wants to leave. "This town is so nice," he says. "The people in this town, they are so great people. We love them, and also they love us."
In a way, Garden City offers the same basic deal that settlers around here embraced in the late 1800s: Foreigners move to remote part of the country, work hard and create a tight-knit community to call home.
The story goes onto say that this hard won atmosphere of welcoming is still being challenged. An outside extremist group made plans to bomb a mosque and an apartment complex where Somali immigrants lived. Fortunately the plan was thwarted.
Our world is rife with war and conflict between races, cultures and ethnic groups. Many countries in the West have political movements which are blatantly anti- immigrant. The Gospel is a message of reconciliation and peace. God intends there to be unity among all peoples centered around the worship of the true God. Christians are called to be God's ambassadors and ministers of reconciliation. It starts with seeing the immigrant not as "those people" but as a blessing we are to bless.
Here are links to the story:
http://www.npr.org/2017/02/18/515849383/a-tale-of-two-kansas-towns-one-thrives-as-another-struggles
Garden City's success is no accident.
http://www.npr.org/2017/02/19/516016940/a-thriving-rural-towns-winning-formula-faces-new-threats-under-trump-administrat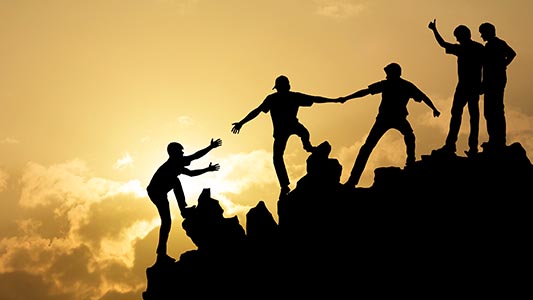 MISSIONAL BEST PRACTICES: BUILDING A GOOD TEAM
Today I'm starting a new series which will deal with best practices regarding ministry and/or mission. A "best practice" is a method or technique that has been generally accepted as superior to any alternatives because it produces results that are superior to those achieved by other means or because it has become a standard way of doing things.
Our topic for today discusses how to build a good team. As a ministry grows it will by necessity involve more and more people. These people need to get along and work together. When this happens a lot of good will result. But team unity and smooth functioning is not automatic. When there is conflict and dysfunction on the team this is damaging on a lot of levels. Ministry is disrupted, people get hurt, and the reputation of the cause of Christ and church is damaged.
So how can team unity be built up? Here are two key concepts. We will talk about one today, the other the next time. Today we will discuss the "emotional bank." This is an idea popularized by Steven Covey in his classic book, The Seven Habits of Highly Effective People. The idea is that for every relationship we have, we establish and maintain an emotional bank account with that person. We can make deposits and withdrawals. When we keep promises; do small acts of kindness on a consistent basis; are loyal, taking time to understand the other person by paying attention with careful listening; when we apologize sincerely when wrong and maintain clear and reasonable expectations; these are all deposits to the emotional bank account. Fights, disagreements, misunderstandings, perceived disrespect, thoughtlessness, carelessness and other negative actions are acts which constitute withdrawals from the emotional bank account. The object is to maintain as large a positive emotional bank account with each other as possible. This builds trust, good will, a cooperative spirit among team members and creates a healthy productive atmosphere where effective ministry can take place.
If there is not a positive balance in your bank account with another person, you cannot expect to have a positive relationship with person, cooperation will suffer, and productivity will be diminished.
Leaders especially need to have high standards of personal integrity in their dealings and be true servant leaders. Their behavior sets the tone.
When the GOI headquarters was in the US, our leaders did this very well. Our director, Cyrus Lam and his wife Pearl went out of their way to have positive emotional bank accounts with all of the staff. Whenever they went on trips, when they returned there was a little souvenir from their trip on your desk. Special events such as birthdays, and graduations were all recognized and celebrated. People's needs were prayed for. I recall a staff prayer meeting, where we washed each other's feet.
Their example set the tone and most of the staff followed their example. Twice a year, the staff would spend an entire afternoon, cleaning up the exterior of our office building. It was a 1960 era glass box style building with lots of windows to wash. It was an arduous task. But, the Lams always provided lunch that day, and though, they were senior citizens, they rolled up their sleeves and pitched in along with everyone else. Their leadership made this the best work environment I have ever experienced. It was a joy to come to work.
Christian ministries need to have this kind of work atmosphere. It is consistent with our Gospel message. If there is discord and dysfunction this is a poor testimony!
In our next installment of this series, we will discuss the second best practice: using the Five Love Languages to build team morale.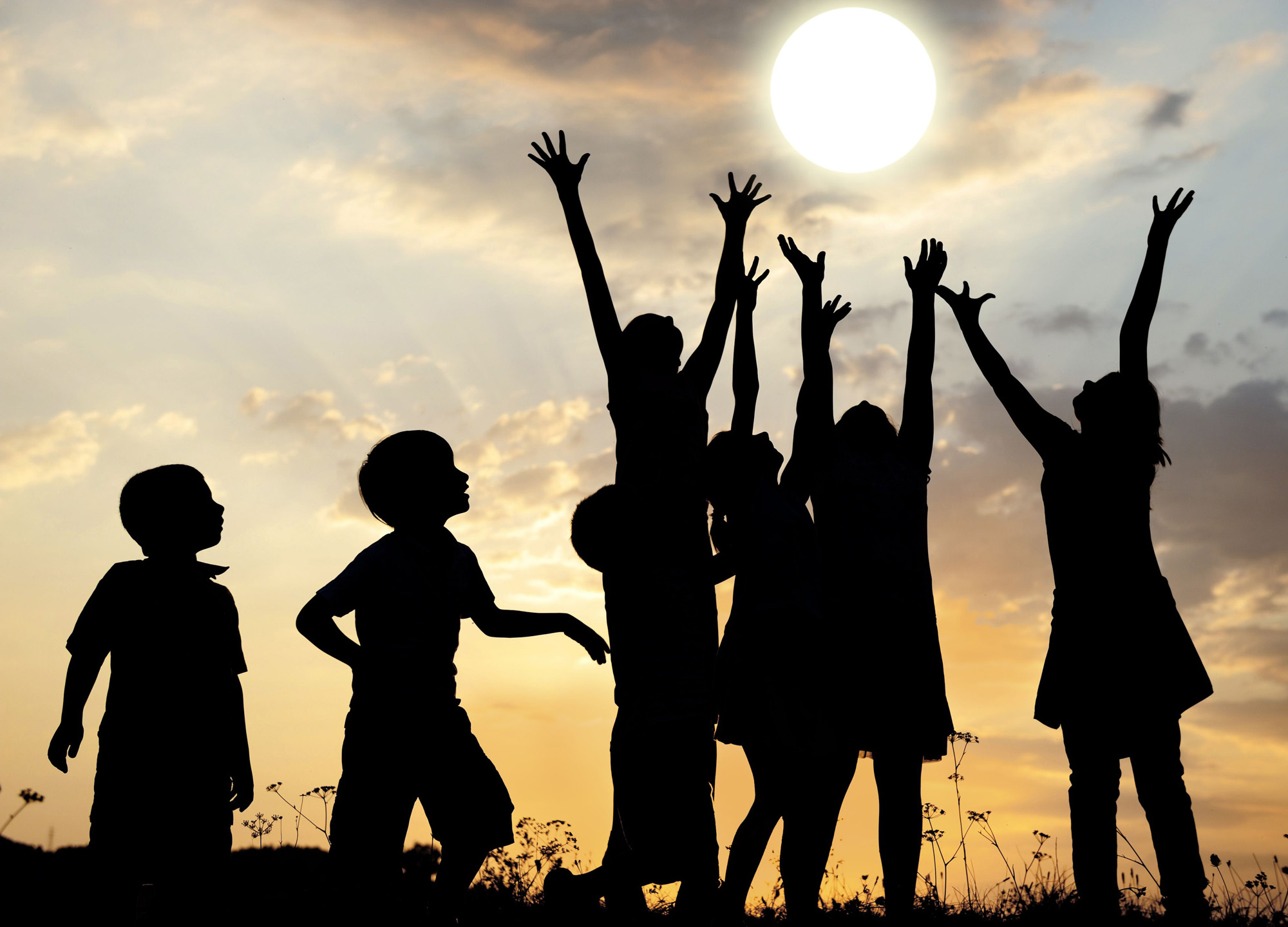 MISSIONAL GOOD NEWS: CHILDREN ON MISSION
It's Friday and time for another installment of our series on Missional Good News. It's our effort to mobilize the church for mission by providing shining examples of people engaged in the hard task of building God's Kingdom, and accomplishing His Mission. Our hope is to encourage, inspire, educate and applaud! Last week I told the story of one of my Sunday School classes of fifth grade boys who raised money for sporting equipment for my missionary mom's neighborhood children. Age, experience is no obstacle in getting involved! It's amazing what even young children can accomplish! This week, I received an email from Group Publishing, Children's Ministry Magazine, filled with examples of children ministries which have built in missions into their programs. The stories prompted fond memories of my years of children ministry. Props to the faithful leaders who have a mission heart, and creatively find ways for every part of the church to become involved in the great adventure of God's Mission!
Today I would like to highlight one of the stories. Quoting from the email:
At Southpoint Community Church in Jacksonville, Florida, what began as a prayer ministry to teach kids to strategically pray for the nations ended up with kids sponsoring an entire South African orphanage. Kim Bogart, the children's director for the past eight years, says it's a passion of hers to establish a "house of prayer" in her children's ministry. The kids in her ministry did just that by praying for specific nations. That led to them seeking permission from Christian publishers to send used curriculum to a program in South Africa, where Bogart had connected with a missionary.
The prayer ministry in turn spurred a fundraising campaign. Kids took M&M Offerings each week — they ate the candy in M&M's candy containers and then filled them during the week with silver coins.
"When we told this missionary we were going to support him in South Africa, I'm sure he was saying, 'Oh, great, it'll cost more to send the materials to me than she's going to make,'" Bogart says. "He was astounded that our children's department was funneling thousands of dollars his way." Bogart even promised to dye her hair pink if the children could raise $3,000 in a three-week period. They did (Bogart kept her promise).
The village where the orphanage is located had been practicing a Christianity that was mixed with bigamy and ancestor worship. "There was no pure gospel there, and when we sent over that curriculum, we had no idea whether or not it would bear fruit," Bogart says.
But it did. Bogart's congregation members have since taken four trips to the South African orphanage and have helped them purchase a stove, carpeting, clothes, blankets, and school supplies, among other items. The children at the orphanage used the curriculum the ministry kids had sent — and prayed over. This was especially poignant to Bogart and the rest of the congregation group, which ranged in age from 12-year-olds up to great-grandparents.
"I believe that families that serve together are stronger families," she says, "and if we want to make a lasting impact through service programs for the world and in the hearts of our children, we should start with strategic prayer in which we can feel a glimpse of how God views his creation."
I love this story! I would like to emphasize: Be sure to look for a missionary partner, as this church leader did and seek their advice and follow their lead. Good intentions are not enough, and the priority should be on humbly serving the missionary and the mission field, with our own ministry agenda second. But be confident God loves "win-win" situations!
If you are involved in children's ministry at your church look for ways to include mission into your program. I have a workshop which deals with that exact subject. Check it out an audio recording at the link: https://bassconvention.org/workshop.cfm?mp3_id=935
If you would like the powerpoints for this workshop, comment on the blog.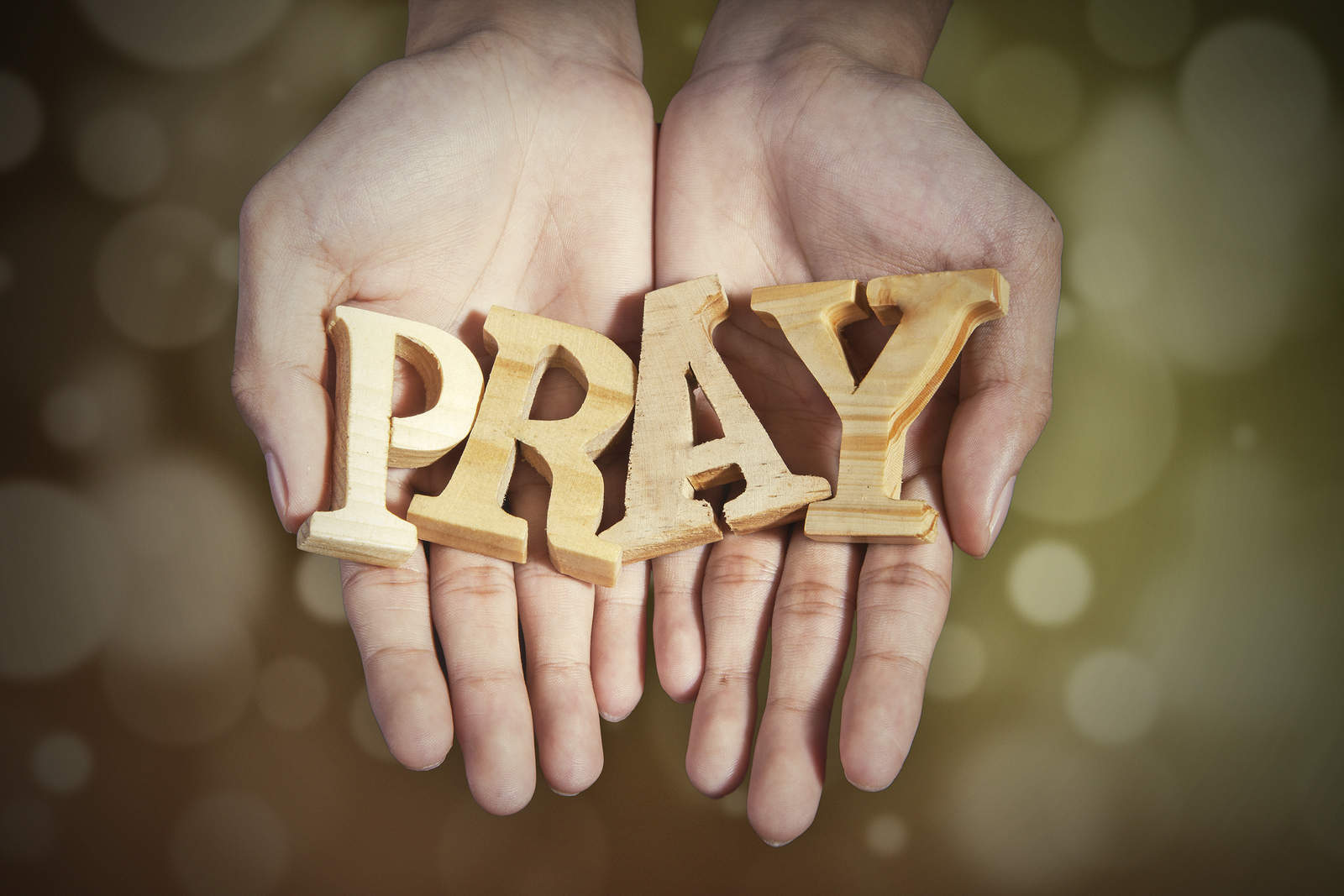 PRAY FOR CHINA: PRAYING FOR CHINESE PASTORS
The Chinasource website republished an article from a Chinese Christian publication where the author, a layperson, challenges the Chinese church to do a better job supporting their pastors. The article is titled, "Pity the Pastor." It is quite a poignant portrayal of what pastoral ministry looks like in China.
The author focuses on three areas of particular concern:
· Financial poverty-Pastoral salaries are very low; Pastors reduced to clothing themselves and their families with hand-me-down, donated clothes. When they ask for better support they are admonished to "live by faith."
· Loneliness-Pastors are expected to be spiritual giants immune to the normal pressures of life. In fact they are in Henri Nouwen's description, "wounded healers." Pastors often find it hard to find sympathetic ears to listen to them and their difficulties.
· Frailty-Pastors are not super heroes but subject to the same weaknesses as everyone else. but they may not be allowed to show their weaknesses.
The upshot of the article is that the average church member has little insight or sympathy to the challenges faced by the pastor and will often have unrealistic expectations which cause an additional burden for the pastor.
The article resonated with me. It is an accurate understanding of the reality of anyone who answers the call of God and seeks to shepherd His flock. Here are the concluding paragraphs from the article:
Every pastor is a wounded healer. As believers, when we see their weakness, do we have mercy for their scars, or do we feel nothing and believe that if their faith is strong enough, they can overcome anything with the Lord? When we ignore our pastors' weaknesses, we're just like that group of people who saw Jesus suffering on the cross and shouted, "If you are the Son of God, come down then from the cross!"
O Lord, may your grace remain on every wounded pastor and arouse the heart of every believer so that they may learn from their wounds, just like the wounds on your hands and side. We pray that every wound will become a sign of your glory!
Let us join with the author in his fervent prayer for the churches and pastors of China!
Here is the link to the article:
http://www.chinasource.org/resource-library/chinese-church-voices/the-hardships-of-pastoral-ministry-in-china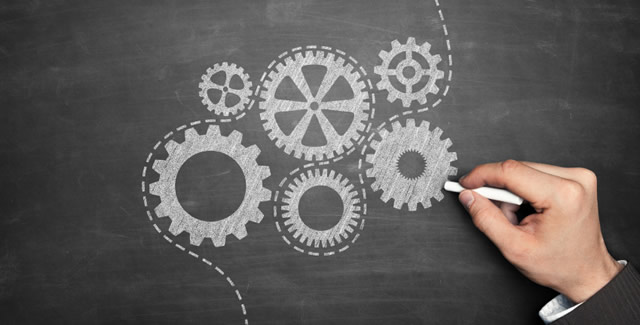 THE NEW EVANGELISM PROCESS
It is becoming increasingly noticed that there is a sea change going on in Christianity. As our society and culture changes in response to social and historical forces at work, there has been a ripple effect in the church. These changes should cause us to be aware of how we do church will also need to change to keep up. If we don't adjust, the church can become irrelevant and inexplicable to our society at large. In missionary terms this is called contextualizing the Gospel. It is a foundational missionary task, but this ability is also necessary for anyone doing ministry in a time of change.
One area where it is crucial to do this kind of work is evangelism. In the previous paradigm of ministry, the idea was to use an evangelism tool like the "Four Spiritual Laws," or a Gospel tract or the "Evangelism Explosion" approach to introduce the Gospel to an unbeliever, with the goal of getting them to believe. The next step was to invite them to become a church member. The last step was to help them to belong fully. This process might be described as Believe, Become, Belong.
Starting several decades ago, a new evangelism process has emerged. It looks like this:
· A Christian invites people to belong to their community, getting involved at some level.
· The Christian helps them see why they should believe in what the Bible claims about Jesus.
· Once they come to believe in Jesus, the Christian encourages them to become a full- fledged part of the church and join in the mission of evangelizing others.
In other words the process can be best summarized as: Belong, Believe, Become.
In my youth ministry we used this approach. We had sports ministries, special events and fellowship groups which were designed for our youth to be able to invite their un-churched friends and they would be comfortable. They could participate at whatever level they wished and make up their mind at their own pace. We still taught the Scriptures and proclaimed the Gospel regularly and people were given opportunities to commit.
I would say this is the new "norm." What do you think? Is the old paradigm of personal witness still valid and effective? Are you using the new process? What has been the result?
Here is a link to an article which explains it.
http://www.christianitytoday.com/edstetzer/2017/january/church-growth.html
FINDING COMMON GROUND THROUGH CULTURAL EXPERIENCES
I read a curious article the other day commenting on how the death of sit-com actor, Alan Thicke resonated as far away as China. Thicke's TV show Growing Pains, was one of the first American TV shows aired on Chinese TV in the 1990's. China at that time was emerging from a period of relative isolation and this show was one of the first to expose American life styles, culture and values to a Chinese population. When Thicke passed away there was an outpouring of grief on Chinese social media.
Quoting from the article:
"It was all very exotic to me," said Li Jinglin, 37, a Beijing office clerk who watched the show every week with her parents. Her father liked to view it in silence and banned anyone from crunching on sunflower seeds. Afterward, she and her dad would mimic lines from the show about cleaning the house.
"I learned how different the U.S. was then," Li said, "but I also learned how similar Americans were to us."
Viewers couldn't believe young couples openly dated or that a family would raise three — and later, four — children. (China for decades forbade families from having more than one child, a policy the government relaxed last year.)
But the show also conveyed a universality that made the United States appear a little less foreign.
"People at that time expected stories on TV shows to be staged," said Li Xun, a research fellow at the China Film Art Research Center. "Although this show was from the other side of the world, ordinary Chinese people could relate to it."
Chinese parents handled child-rearing differently, he said, but it still reinforced "what happened to them could happen to us."
State media announced Thicke's death Tuesday at age 69 on social media accounts and received a deluge of responses. "Can't stop crying," one person said. Another wrote: "Dad has passed away."
"Those stories of the Seaver family are my childhood's best memories," someone wrote on Weibo, China's version of Twitter. "My sincere condolences to Uncle Jason."
The series became a lesson in fashion and relationships. Girls started wearing pink hair bands. Family members questioned whether they interacted enough with each other.
"I have to say this show has changed my values," said one person on Zhihu, a question-and-answer site. "The home on the show is what I believe a home should be."
The real-life characters may not have lived up to that ideal. But for many Chinese who viewed Thicke's death with a touch of nostalgia, that wasn't the point.
"I just realized how much has changed in my life," said Zhang Weiwei, 40, an accountant in Beijing who can still recite the show's theme song. "That was one of the happiest moments when I was a child."
I haven't totally processed what to make of this story. But for starters, experiencing honest expressions of another culture will change a person's perspective. So part of the process of becoming missional, is to be open to other cultures and try to experience them with an open mind. Feel how they differ but are also similar to mine. This creates a common ground on which deeper relationships can be built.
Here is the link to the story: http://www.latimes.com/world/asia/la-fg-china-alan-thicke-20161215-story.html
What conclusions did you draw?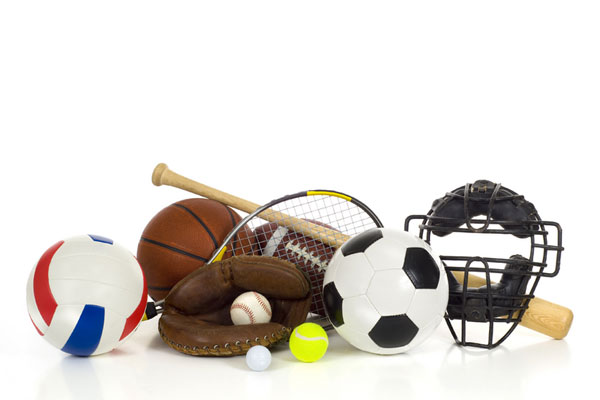 MISSION GOOD NEWS: SPORTS EQUIPMENT FROM SHIPPING
It's Friday and time for our next installment of Mission Good News. Our topic is always an inspiring or heart- warming and/or challenging story of compassion and ingenuity meeting human need. Our hope is to inspire each of us to think outside the box and take action to better our world.
My parents were missionaries to Bangladesh. I was teaching a Sunday School class of boys and I asked them what my class of 5th graders could do. My mom had noticed a lot of boys running around her neighborhood. She knew how my brothers and I spent hours playing basketball, football and baseball when we were young and she suggested to me to raise money for sports equipment. So my class and I raised $100 which she used to buy soccer balls. They were a huge hit and were in constant use. My mom became a hero to these boys. She took pictures which I showed to my class, they were thrilled at how the money they raised was used and how much their gift was appreciated. Two years later, I had to do it again as the soccer balls had become worn out through constant use. I thought of this when I read about this week's story.
Today's story is also big on ingenuity. The number of refugees in the world is staggering. Many are children, uprooted from their homes by war, unrest, poverty living in refugee camps. Children have many needs such as food, shelter, clothes but for normal development they also need physical exercise, fun, and recreation.
NGO's are organized to provide food shelter but how to provide the fun? A U.S. based non-profit called Playpallets International has created a shipping pallet that can be transformed into sports equipment. Their idea is that as relief supplies such as bags of rice, flour are delivered to refugee camps, they be transported on one of their cleverly designed pallets. Once the pallet is unloaded instructions printed on the pallet instruct how to create a piece of sports equipment. Inside the pallet is everything that is needed including balls.
Check out the video, at their website. It is amazing how a pallet can be transformed into two free standing basketball hoops, with all of the materials packaged neatly inside the pallet itself. I'm amazed at the ingenuity of people. If God has blessed you with this kind of talent, how can you use this valuable gift to build His Kingdom?
Here is the link: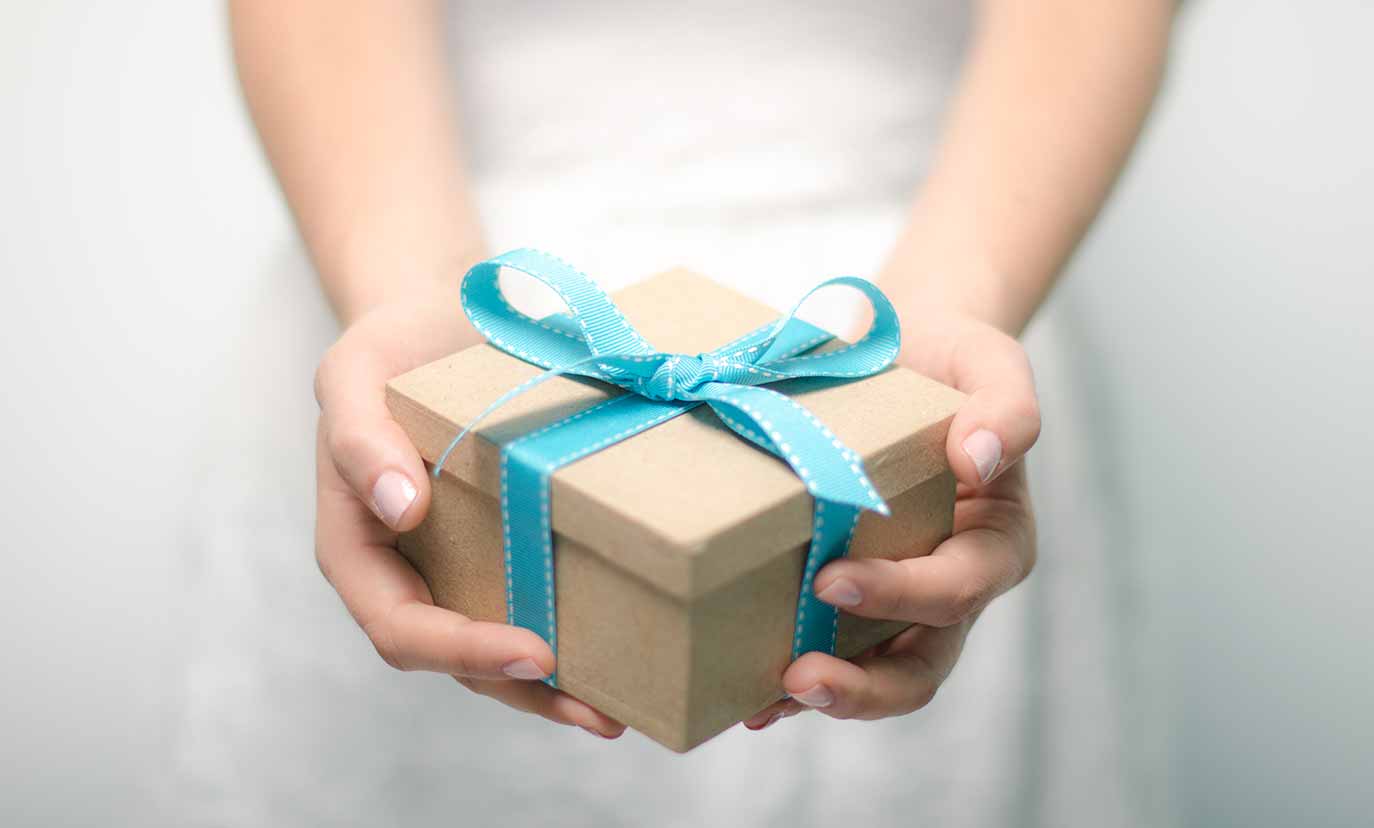 Maybe you are a college student on winter break. Take a moment to consider, this question: "What am I going to do this summer?" It's not too early to think about it. If you have even the slightest inkling that God might be calling you to missions, then Avance is for you.
If you are a youth pastor, a youth advisor or a college fellowship leader at a church, maybe you've identified a couple of students who you believe have heard a calling from God . Then tell them about Avance, because Avance is for them.
If you are a parent or a auntie or uncle to a young person on fire for God then tell them about Avance, because Avance is for them.
Avance is a three month cross cultural immersion program held annually in Mexico City. It combines class room training, language training, cross cultural living experience and cross cultural ministry experience. The program has been in existence for over 40 years and has a proven track record of helping people understand and work on their call.
If you are wondering what it means to serve God cross culturally, then check out Avance. It will give you a realistic cross cultural experience and what is required to minister successfully and survive on a mission field. There are experienced teachers, guides and mentors. You will not be alone but be a part of a community, you will be living with a host family.
This year the program runs from June 7 until August 4. The cost is $2150 US plus airfare to and from Mexico City. GOI is partnering with UWM. If you are Asian-American and are interested in ministry to diaspora Chinese, there is an extended program where you can connect with the GOI Chinese church in Mexico City.
Click here for the website: http://www.uwm.org/ministries/about-avance/
Click on Avance in the menu above to read the journals of two participants in a previous year's program.
You can also comment on this blog post and I will connect you with GOI missionary John Loh who heads up the GOI portion of the program.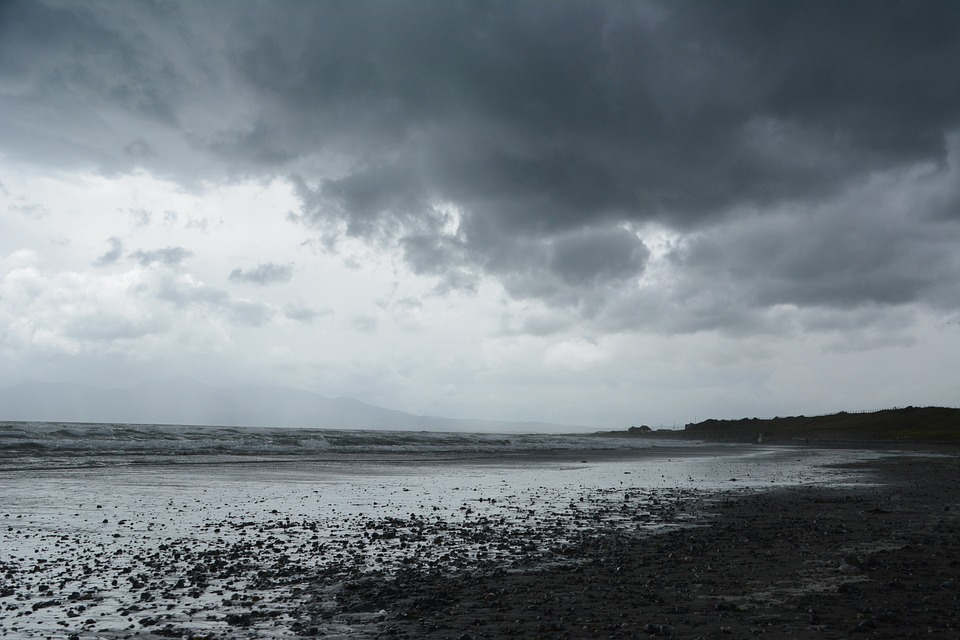 GREAT MISSION HYMNS: TAKE MY LIFE AND LET IT BE
s I've mentioned previously for part of my daily devotion I've been using The One year Christian History. Even though we are only in February, several posts have been a real blessing. Today I would like to focus on a recent post that introduced me to Frances Ridley Havergal. She was born into a Christian family in England in 1836. She was an exceptionally bright child, nick names "Little quicksilver" by her doting father. She learned to read, write poetry, memorize Scriptures and play the piano at a very early age. The tragedy of her young life was the death of her mother when she was eleven. Her mother's dying words to her were, "Fanny dear, pray God will prepare you for all He is preparing for you!" Frances took these words to heart and made this a life- long prayer.
God wonderfully answered her prayer. Those gifts and talents evident at an early age continued to develop and grow, as did her love for God and her Savior. Her relationship to God formed the basis for her hymn writing. She described her writing process: "Writing hymns is like praying, for I never seem to write even a verse by myself. I feel like a child writing. You know a child will look up at every sentence and ask, 'What shall I say next?' That is what I do. Every line and word and rhyme comes from God."
On February 4, 1874, Frances was visiting a home of friends several of which were unbelievers or lukewarm Christians. She prayer, "Lord, give me all in this house." The Lord answered her prayers and by the end of her visit all were rejoicing together as part of the family of God. Overjoyed she spend the last night of stay, too happy to sleep, in praise of God's goodness, with a renewed sense of consecration. Her thoughts and prayers crystallized into the hymn, "Take My Life and Let It Be."
Take my life and let it be
Consecrated, Lord, to Thee.
Take my moments and my days,
Let them flow in endless praise.
Take my hands and let them move
At the impulse of Thy love.
Take my feet and let them be
Swift and beautiful for Thee.
Take my voice and let me sing,
Always, only for my King.
Take my lips and let them be
Filled with messages from Thee.
Take my silver and my gold,
Not a mite would I withhold.
Take my intellect and use
Every pow'r as Thou shalt choose.
Take my will and make it Thine,
It shall be no longer mine.
Take my heart, it is Thine own,
It shall be Thy royal throne.
Take my love, my Lord, I pour
At Thy feet its treasure store.
Take myself and I will be
Ever, only, all for Thee.
This is a remarkable hymn that continues to bless. If these words resonate with you; if they are the prayer of your heart, then you know you are missional. Frances would often re-visit these words and use them to re-dedicate herself to God and re-commit herself to her divine calling. This is a great idea. Jesus in John 15 tells us He is the vine and we are the branches. We need to stay connected to Him for apart from Him we can do nothing! We need on occasion to take stock that we are connected. The words of this hymn give us heart felt words to renew are commitment.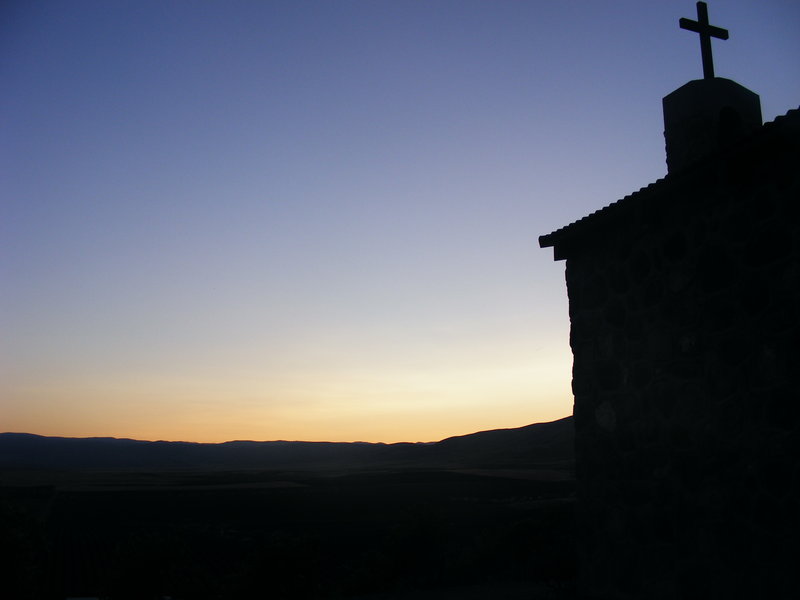 MULTI CULTURAL, MULTI ETHNIC CHURCH
Last Friday in my weekly, Missional Good News post, I recounted the story of a Mid-west church who revived itself by embracing the vision of being a "Church for All Nations." Though thus far, it appears this strategy has been successful, the process was difficult, with many long time congregants who could not handle the changes, leaving the church.
The concept of an intentional multi-cultural congregation is an idea that is gaining traction. Here is a link to article that appeared in EMQ (Evangelical Mission Quarterly) that discusses the concept in detail. It was posted at Ed Stetzer's blog at Christianity Today.
Please take the time to read the article. It is fascinating! The author, Erik Hyatt, ministers in the Minneapolis-St. Paul Minnesota area. Here is his ministry context:
If you were to ask the average American what the Twin Cities of Minneapolis/St. Paul are best known for, some might think of the largest mall in America or its title as "the land of 10,000 lakes." Not many would know that these cities are now home to the largest Muslim mosque in America, the largest Cambodian Buddhist temple in America, and the largest Hindu temple in America (Mayer 2010, 24).
From the early 1990s to the 2010s these cities have become home to the largest Hmong, Somali, Liberian, Karen, Anauk Sudanese, and Oromo Ethiopian populations in the United States (Mayer 2010, 24). There are approximately eighty different people groups living in the Twin Cities area. At least eighteen of these people groups can be categorized as "unreached" (i.e., less than two percent of the population is Christian. And at least two of these people groups may be considered "untargeted" (i.e., there is no church or church-planting strategy being pursued).
In his previous ministry situation, the author used this multi-cultural environment to equip and prepare missionaries before they were sent out, and although over 200 missionaries were sent out, the church remained 95% white. Erik believed more was possible. As he read the Bible, he noticed passages like Mark 11:17, Romans 15, and 1 Peter 2:9-10, which express with force the idea that God's house should be multi-ethnic .
Of course one of the major missiological principles is "homogeneous unit principle." This principle contends that it is easier for people to become Christians when they must cross few or no racial, linguistic, or class barriers. Ideally, then, these new churches were led by pastors whose culture, class, and skin color closely matched those of their flocks. Results some to show that HUP churches grow more quickly, have a better success rate. But this principle has been coming under scrutiny for a long while. I found a Lausanne Movement paper that in 1974 questioned it on biblical basis.
There is no doubt "birds of a feather flock together" and creating a multi-ethnic church environment appealing to many kinds of ethnic groups will be a difficult but not impossible task. The situation in Minneapolis-St. Paul MN is not unique. There are many cities with a similar ethnic make up. Completing the Great Commission is now in reach of greater number of churches without having to leave home, but to reach out to our neighbors. If indeed the church has been given the "ministry of reconciliation," healthy, thriving multi-ethnic churches are a convincing Gospel witness.
What do you think? Are multi-ethnic churches possible? Have you heard of a Chinese church which has become multi-ethnic?
Here is the link to the article:
http://www.christianitytoday.com/edstetzer/2017/january/from-homogeneous-to-heterogeneous-unit-principle.html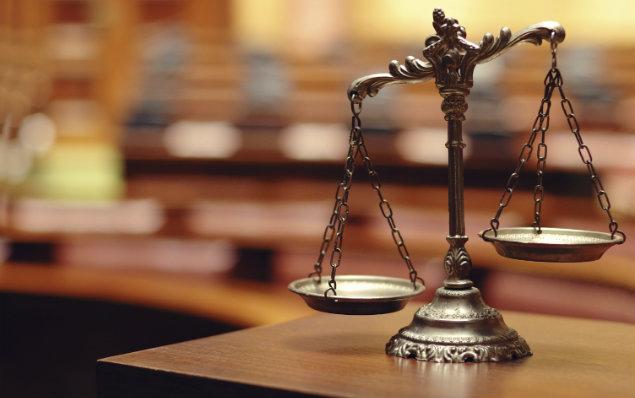 PRAY FOR CHINA: UNDERSTANDING NEW NGO LAW
Last year China's government enacted new regulations regarding any foreign based non- profit organizations operating in China. Here is an infographic which explains the details of these new regulations and provides lots of links so you can quickly get up to speed on this law which is now being implemented.
http://www.chinasource.org/resource-library/from-the-west-courtyard/the-foreign-ngo-law-an-infographic
Please continue to pray for government leaders as the Bible commands us. Pray for organizations serving in China as many will need to make changes in order to conform to this law.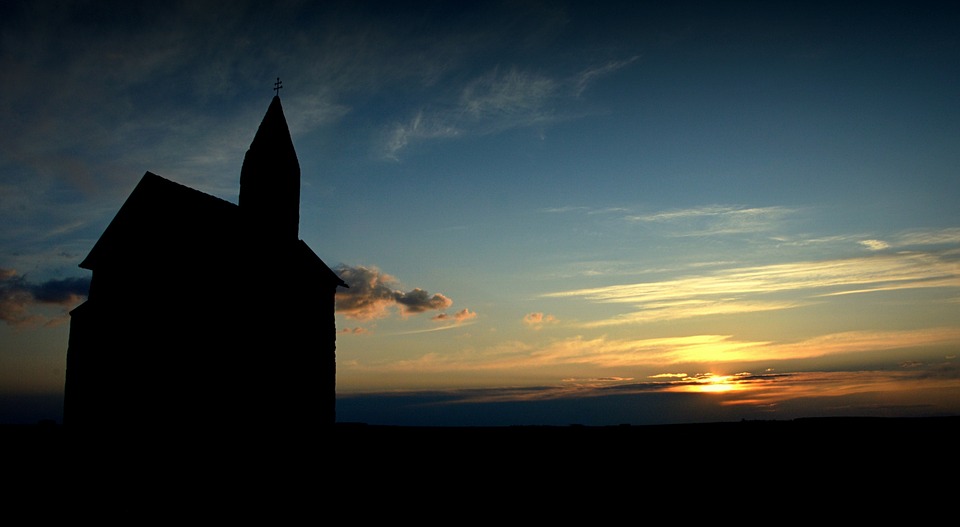 MISSIONAL GOOD NEWS: THE CHURCH AS IT IS GOING TO
It's Friday and time for another dose of missional good news. This is my weekly post where I search for inspiring, intriguing stories which demonstrate God at work building His Kingdom, here and now and which can motivate us to explore our circumstances for similar opportunities. I've been blessed to discover finding these stories has not been that difficult. Usually by Friday, I have uncovered one. This tells me that God and His people are very active.
As I look at my previous posts, I noticed most center on an individual, but this week the focus is on a congregation. Zion Lutheran Church is located in Des Moines Iowa, and was a very traditional, white, homogeneous congregation. The 157 year old congregation was at one time 98% white with a strong Germanic heritage. In 2010, the pastor who had previously taught at a seminary in Latvia, challenged his church board with these questions: "Why do we exist?" "If we suddenly weren't here, who would miss us?" The answers he heard shocked him. Seemingly no one would miss them. The congregants would merely shift to other nearby congregations, just like Zion Lutheran. Not satisfied with these answers to these existential questions, the pastor and leaders embarked on a journey to seek God's will for the congregation. Fervent prayer was necessary, as the early efforts seeking a sense of community needs or partnerships with non-profits or businesses did not meet with success.
God's answer to the congregation's prayers came in meditating on one of Jesus's parables. In Luke 14, the parable of the Wedding Feast, Jesus tells of a man who prepared a feast but was rejected by all his invited guests. Instead, he turned to "the poor, the crippled, the blind and the lame," passersby and travelers, and invited them to the banquet. This prompted Pastor Kline to ask, "How can we bless people who are in a place where it's not possible for them to bless us back?" This insight broke the impasse. The focus turned to the refugee community who lived in apartment complexes near the church. The insight to focus on the neediest who cannot return the blessing, led to ministry to the immigrant children.
Here's what happened next:
That blew doors off the church," Kline said. "That's when we started to see our diversity as a congregation really begin. It's the children who lead. . . . Kids brought kids. Refugee kids brought refugee kids. We got into more apartment complexes." Four original students quickly burgeoned into what is now 300 weekly, with a total of 900 different students having passed through the church door since the program started. Zion had to purchase two school busses and three vans and rely on cars from volunteers just to transport the students to and from the church. Word spread. Soon, they were approached by a group of Mizo people, an ethnic group from Myanmar who wanted to worship in their language but needed a pastor and a building. Zion decided to incorporate them, encouraging them to be a part of their mission while carrying on services and Sunday School in their native tongue.
Now, the church which was once 98% white, has grown to a congregation of 1400, of which 50% are from minority groups. Zion Lutheran's new motto is "where the nations worship," On any given Sunday, five services in four languages take place at Zion, and congregants and visitors speak 12 languages, from Arabic to Swahili.
"We worship in four [languages] and pray in twelve," said Kline. "Probably more than that. . . . We have Arabs, Caucasians, African Americans, Congolese, Liberians, South Sudanese, Mizo. We're comfortable with that because we believe that the gospel should be available to anybody. You're not going to make disciples if you're not building relationships." One of Kline's favorite aspects of Zion's ministry has been reconciliation work. African families from both the Hutus and Tutsis—opposing tribes in the Rwandan Civil War—attend Zion and worship together.
It has not been easy, many of the original congregants were dismayed by the rapid changes and have left taking their tithes with them. I will discuss some of these issues in another post. But one way to think of the Kingdom of God is heaven come to earth. In heaven John had a vision of people from every tongue, tribe and nation worshipping Jesus together. Each Sunday at Zion Lutheran we can get a for taste of heaven.
Here is a link to the story:
http://www.christianitytoday.com/local-church/2016/july/how-refugees-revived-one-white-iowa-church.html?share=REMKl0TybzlulYJIODL2SRBHW7CmBl0e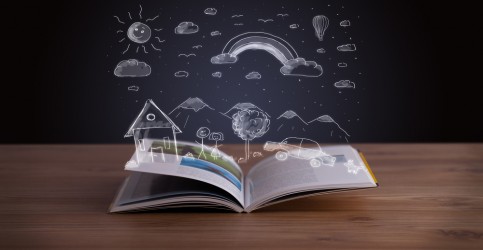 MISSION HISTORY: THE REST OF THE STORY
I used to be a big fan of Paul Harvey. He was a radio commentator who had a distinctive voice and style. Besides his news show he had a feature he called, "The Rest of the Story." These were cleverly written and delivered accounts of surprising and unknown aspects of the lives of famous people. Harvey, an excellent story teller, would give the details, but not reveal the identity until the very end for maximum effect. I was reminded of Harvey today as I did my daily devotions. Part of my devotional time for this year is devoted to reading from, The One Year Christian History. The subtitle for this book is "A Daily Glimpse into God's Powerful Work". The authors take seriously the idea that the best history is His Story (His referring to God). Their core conviction is that God is the Author of history. As Paul says in Ephesians 1: 11, " In Christ we have also made a heritage, having been destined according to the purpose of Him who accomplishes all things according to His counsel and will…" Their other core conviction is that as we see and appreciate God at work in others' lives, we can grow in our faith and be inspired, and persevere. As the author of Hebrews writes, "Therefore, since we are surrounded by so great a cloud of witnesses, let us also lay aside every weight and the sin that clings so closely, and let us run with perseverance the race that is set before us."
The entry for February 1 is a shining example of these convictions. On February 1, 1776, a young man was lost in thought. He was to be married at noon that day. Perhaps, the upcoming nuptials had made him more reflective. While completing his morning's chores, he became aware of God at work in his heart. He had always been active at church as the bell ringer and member of the choir, but the religious activity had penetrated to the depths of his soul. But his neighbors had recently been converted in the great Wesleyan revival sweeping through England. The young man noticed the changes in the lives of his neighbors. He had even heard John Wesley preach recently. Perhaps it was the combined effect of all these tugs at his heart, but in his barn, the young man knelt in the straw and said "I do" to God. After this life changing experience, he realized he was late and he ran to the chapel barely arriving on time. We know that the young man's conversion, affected his new bride and she soon came to a personal relationship with God. Later, the man was injured in an accident, and eventually became a Methodist minister in an English town, becoming a faithful minister and raising a godly family. He established a godly legacy which lasts for many generations and continues to this day.
For this young man was named James Taylor. His great grandson, born in 1832 was James Hudson Taylor, the great missionary to China. A few years back, I met Hudson Taylor's great grandson, Jamie who gave a talk in which he told of the godly influence his father had on him. Jamie continues this Godly heritage and serves the Lord.
As a father has compassion for his children, so the Lord has compassion for those who fear Him. For he knows how we were made; He remembers that we are dust. As for mortals, their days are like grass; they flourish like a flower of the field; for the wind passes over it, and it is gone, and its place knows it no more. But the steadfast love of the Lord is from everlasting to everlasting on those who fear Him, and his righteousness to children's children, to those who keep His covenant and remember to do His commandments. Psalm 103:13-18
What is your legacy? Are you passing on a godly heritage that will last for generations?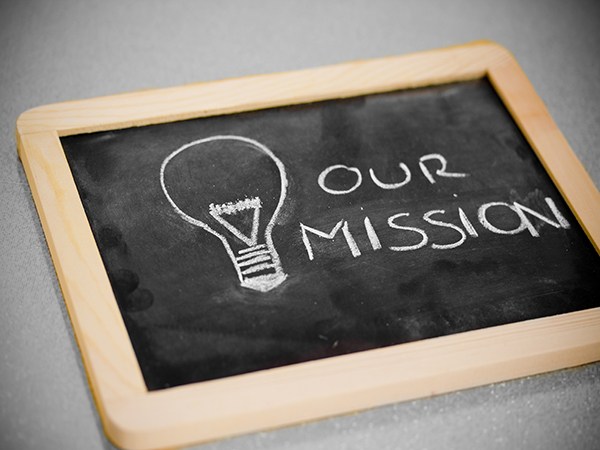 INTRODUCING CHRISTIAN MISSION TODAY: PART 29-PAUL'
We are returning to Michael Goheen's Introducing Christian Mission Today. Last time we dealt with Goheen's treatment of the missionary efforts of the Apostle Paul. I was somewhat disappointed in his treatment, thinking it was kind of brief and incomplete. One hallmark of evangelical missions is its strong Biblical foundation, so Paul's contribution to missions needs to be understood as completely as possible. For instance our organization's strategy resulted from one of our founders, Rev. Cyrus Lam reading the New Testament very carefully, especially, the book of Acts and the Pauline epistles while studying for his doctorate in missions. He understood Paul's identity as a diaspora Jew, to be roughly analogous to his own identity as a diaspora Chinese. Rev. Lam adapted Paul's strategy of first teaching in the synagogue, to fellow diaspora Jews, living in major cities; starting churches which would reach the local Gentile population. GOI identifies cities with large diaspora Chinese populations. Missionaries are sent to evangelize and establish a Chinese church for these communities. These diaspora Chinese are bi-cultural, so the plan is for these churches after they are up and running well to reach out to the local population. So Paul's example can inspire and instruct on a lot of different levels. Studying Paul can be fruitful, yet few books, sermons will see this focus and instead see Paul as primarily a theologian or pastor. So we need a guide to help us fully appreciate, Paul the missionary.
One classic treatment of Paul the missionary is Roland Allen's Missionary Method's: St. Paul's or Our's? If you google search it you can find it to read online. I found another very helpful resource. From my seminary education I became familiar with IVP's collection of dictionaries for the study of the Old and New testaments. The volume, Dictionary of Paul and His Letters has a very helpful essay on Paul's mission by W.P. Bowers. Bowers spent his life teaching in African seminaries and developing theological education for the continent. So he combines a deep familiarity with Pauline studies and practical experience as a missionary. In my next post I will delve into this article, to flesh out Paul's contribution to a truly biblical understanding of mission.