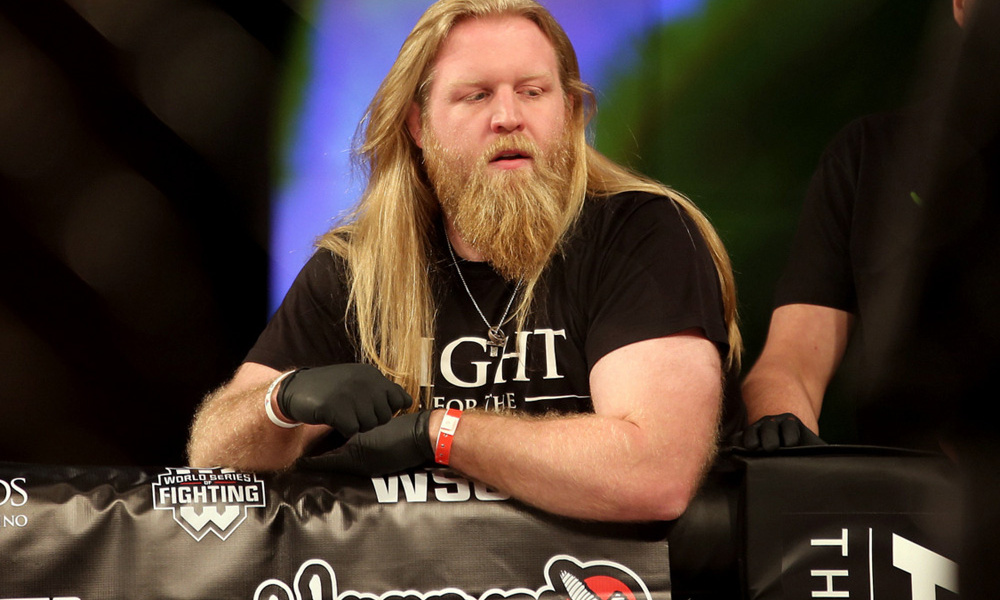 I have as a core conviction that every follower of Jesus Christ has a specific role in building God's Kingdom. One reason God created us and why we are the way that we are is that God intentionally has a role in mind for us in building His Kingdom. I got this conviction from two sources. The first is the Bible teaches this. Check out this verse: Ephesians 2:10- For we are God's masterpiece. He has created us anew in Christ Jesus, so we can do the good things he planned for us long ago. God promised Abraham that God would bless him, so that he might bless the whole world. (Genesis 12:1-3) Paul writes that believers as children of Abraham are heirs to this same promise. (Galatians 3:29) The other source is reading in Christian biography and church history where I constantly encounter remarkable stories of individuals who answer God's call in their lives and used by God to accomplish significant advancements of God's Kingdom. This is the logic in my series of posts: Missional Role Models, and Missional Good News.
Today, I discovered another remarkable story. It is found in the latest issue of Christianity Today. It is the testimony of MMA (Mixed Martial Arts) fighter, Justin Wren, who is remarkably saved from a life of drug addiction and becomes involved with a mission to a Pygmy tribe in Africa. MMA fights are held in an octagon shaped steel cage. Hence the first part of the sub title to this post. After his conversion experience, Justin, takes a break from the sport and makes himself available to God. He experiences a vision of an oppressed people living in the jungle. When he recounts the vision to his mentor, the man immediately recognizes it as depicting a Mbuti tribe in the Congo. Justin goes on a vision trip, which confirms His calling from God. He spends a year living with the tribe, is made a member and given the name, Eféosa Mbuti MangBO. "Mbuti MangBO" means "The Big Pygmy," which is appropriate, since at six foot three he towers over the average (four-foot-seven) Pygmy man. "Eféosa" means "The Man Who Loves Us." Wren returns and sets up an NGO to help his new tribe. He returns to the sport to publicize his efforts on their behalf.
Check out the story here:
http://www.christianitytoday.com/ct/2017/january-february/i-went-from-fighting-in-cage-to-living-in-hut.html
Consider how God has blessed you. Consider how you can take these blessings and bless others. Make yourself available to God and see what happens. If you know any more stories like this, reply to this post. I am always on the look -out for new stories like this.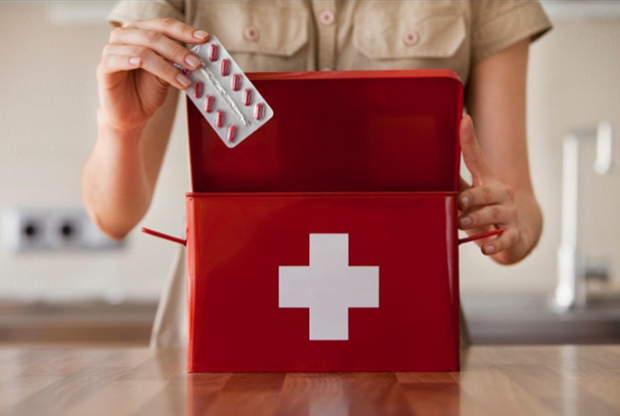 MISSIONAL GOOD NEWS: MISSIONARY DOCTORS
It's Friday and time for our next installment in Missional Good News, our weekly post which focuses on the myriad ways, faithful people are making a difference.
There's a well -known Jewish story of a mother walking in a park with her two young children. She encounters an acquaintance, who exclaims: "Goodness, how your children have grown! How old are they?" The proud mother answers, "The doctor is four and the lawyer is two!" The same joke could easily be applied to Chinese parents as well, who also have high and lofty expectations for the future of their children, and their valuing good education and achieving professional status. So it is not surprising when their children become doctors, dentists, engineers. There is nothing inherently wrong with that, but parents may resist if their children answer the call of God. Yet there is possibly a "win-win" situation. What if their professional children use their training to build God's Kingdom? Here is an account of a prize awarded annually for the most outstanding medical missionary. It is amazing the impact this doctor is having! Check it out here:
http://www.christianitytoday.com/gleanings/2017/january/outstanding-medical-missionary-burundi-gerson-lchaim-prize.html
In God's Kingdom almost any skill and profession can be used to glorify God! My father when a young man felt called by God and had a strong passion for farming. He was confused until a Christian worker explained to him he could be an agricultural missionary. He was a successful farmer business man, raised a family, and served faithfully at his church. Then when God opened a door of opportunity for him, he sold his businesses, took early retirement and served over twenty years on the mission field of very fruitful ministry. In God's Kingdom, one of the most important "abilities" is "avail-ability." Make yourself available to God: He created you for a purpose and He knows how to put you to the best possible use!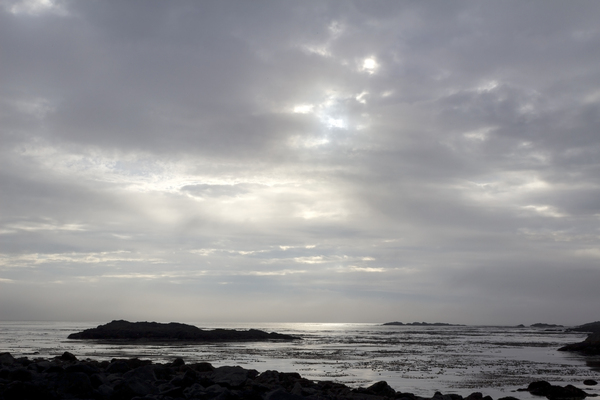 INTRODUCING CHRISTIAN MISSION TODAY: PART 28-PAUL
After a holiday vacation, our series on Michael Goheen's Introducing Christian Mission Today, returns today! If you haven't taken an introductory missions course like Kairos or Perspectives, reading a mission textbook may be the next best thing. There are several available out there. Each has its good points and it really comes down to what is your mission role and responsibilities. If you are thinking of becoming a missionary, Scott Moreau's Introducing World Missions: A Biblical, Historical and Practical Survey, would be a good choice. If you are a missions pastor, or a mission committee member, and can handle college level material, then Goheen's book in my opinion is the way to go. The depth and breadth as well as the cutting edge approach will prepare you to face the present and near future of missions.
We are still in the Biblical foundation of missions section. In our last post, we discussed the importance of the Book of Acts. Today we will look at what Goheen says about the great missionary, the Apostle Paul.
When I was attending seminary, we were required to take a New Testament class which primarily focused on the Apostle Paul. The final exam had one question: "What was Paul's primary importance as a pastor, a missionary or a theologian?" That's was a difficult question to answer then and now, but from my current perspective my answer would be as a missionary. Prior to Paul's mission , the spread of the Gospel could best be described as attraction and unintentional. The church grew as it attracted people to it. The spread of the Gospel was due to the persecution of the church. Unknown witnesses leave Jerusalem and enter the surrounding regions and re-establish the church in the new locale. Goheen describes this approach as "centripetal." But once it reaches Antioch, something new happens. The church decides intentionally to spread the Gospel throughout Asia Minor. Paul and Barnabas are selected and commissioned to go out proclaim the Gospel and plant churches: witnessing communities which will attract their friends, families and neighbors. This is a major turning point in church history and the birth of the mission movement which continues today and will continue until the gospel is proclaimed throughout the entire earth.
Paul is the prototype missionary whose example, and thought and practice continue to be relevant today and into the future. His influence is seen in his pioneer efforts to unreached people and regions, his strategy of evangelism and church planting, his contextualizing the Gospel message to new audiences, his method of supporting himself, and his emphasis on leadership development.
Goheen quotes David Bosch , "The founding of the church and the beginning of mission coincided. Mission was mission-of-the-church and Church was missionary church. In the course of time however… there developed a tendency to concentrate on parochial problems and neglect the relationship of the church to the world." We need to re-read Acts and the Pauline epistles as missionary documents, produced by a missionary for a missionary church.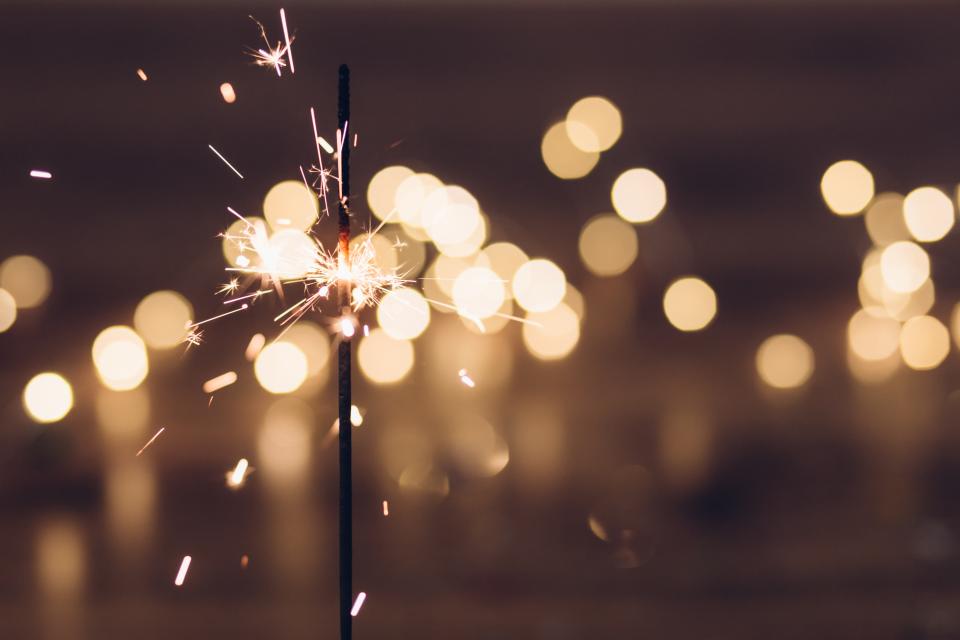 PRAY FOR CHINA: NEW YEAR'S FESTIVAL
Yesterday we asked you to pray for GOI missionaries as they prepare and execute their New Year's outreach events. Today we are asking prayer for China's new year's celebration. The phenomenon of an annual mass exodus from the cities to the home villages is still going on, and still getting bigger.
Some of the statistics are totally mind boggling! From a CNN article:
· Chinese authorities expect holidaymakers to make 2.5 billion trips by land, 356 million by rail, 58 million by plane and 43 million by sea over the 40-day period, which starts on January 13 and lasts until February 21.
· While the average individual trip last year was about 410 kilometers, the total number of trips is expected to reach 1.2 billion kilometers (745 million miles): the equivalent of eight times the distance from Earth to the Sun or a leisurely rocket ride to Saturn.
· And numbers are growing -- this year by 2.2%, so says the state council of the People's Republic of China.
· State media estimated that 6 million made the decision to pass the Spring Festival abroad in 2016 and online bookings per capita for overseas independent trips was up 30% to 6,800 yuan ($985).
It's remarkable that China's transportation infrastructure can handle these huge numbers of travelers. It's also remarkable how powerful are the traditions and values of Chinese culture. But behind these statistics are individual lives. In the past, in this blog we have discussed two major pressing social issues: "left behind children" and the health plight of China's rural elderly. Left behind children have parents who have left the rural village to go to the big city. The children do not accompany them as they lack government permission to live in the city and would be denied access to government education and health services. The migration to the big cities affects China's rural elderly. As the health problems of aging increase the elderly no longer have a family available to support them. Not wishing to be a burden, the suicide rate for the rural elderly is rapidly increasing. During the Spring Festival, these issues can come to the forefront as parents are reunited with the children who stayed behind and children come home to visit their aging parents and grandparents. Children may have a feeling of abandonment, and be angry. Since they only see each other once a year, the reunion could be awkward. Pray for these families. Pray for wisdom as children cope with their aging parents and grandparent's health situation.
On a lighter note, young people who return home are often pressured by anxious parents and relatives about when they will get married. So to avoid this scrutiny, some young people are renting men to pretend to be a boyfriend. China Daily had an article on this phenomenon. The rate can be as high as $219/ day plus travel and incidental expenses.
http://www.chinadaily.com.cn/china/2017-01/18/content_27991517.htm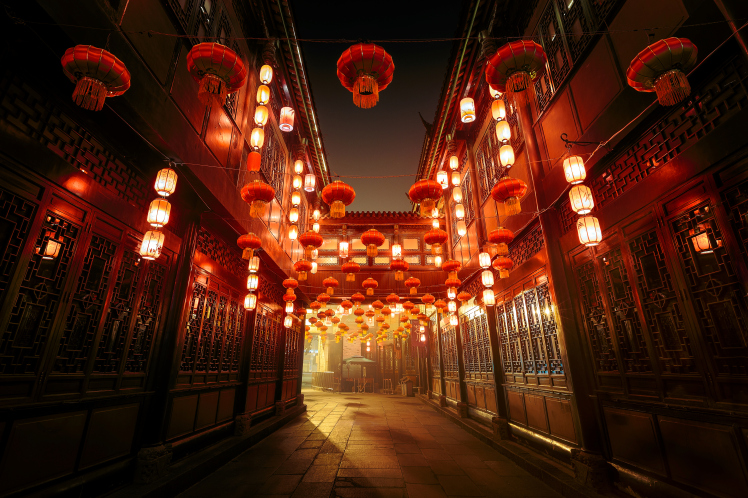 PRAY FOR GOI: CHINESE NEW YEAR CELEBRATIONS
Normally our requests for prayer center on a difficult situation. Not so today. There are very few things I enjoy more than New Year's Festival. I'm not Chinese but my wife is from Hong Kong and I've served in Chinese churches, and work at a Chinese mission agency so I've become immersed in Chinese culture. I've come to really appreciate and value the New Year's Celebration. I love the food, the family gatherings. I even enjoy handing out the red envelopes and I don't even mind cleaning up the house beforehand. But I'm asking for prayer at this happy time because it is a critical time for our GOI churches.
A major emphasis for GOI is ministry to the Chinese Diaspora. We have planted churches in Mexico City, three cities in Brazil; Bogota, Columbia; the UAE, Turkey, Ukraine, Kampala, Uganda; Thailand, Cambodia, South Korea. The New Year's Festival is one of the major ministry emphases for our churches. Much planning and preparation goes into having outreach events for the local Chinese communities. Some of these events are quite elaborate. At one church many hundreds attend, a hall is rented, buses are chartered to transport everyone. For other churches the celebrations are less elaborate, but still are highly valued. Many Chinese immigrants are so busy trying to survive in a new culture, they find it difficult to come to church, but during the Holiday they are free and being away from families, the church events are very much appreciated and they are open to coming to church. This is a significant step, as many have no previous experience with Christianity and are leery of stepping foot in a church. But they will often make an exception during the holiday. For our Brazil field, and Colombia mission field, in the early stages, it was often the practice of US Chinese churches to send Short term Mission teams there during the holidays. They would prepare skits, musical performances, games and arrive early to do visitation, to invite the local population to the event. Another time they used the festival to initiate an outreach to a new city. So consider if this is a possible opportunity for your church.
We hope you will all have a blessed time, but please find time to remember in prayer, our diaspora churches and our hard working missionaries and their planned outreach events. Pray that:
Our missionaries would find favor with the Chinese community.
Pray for the planning and preparations.
Pray that the church will be at its very best to attract many.
Pray for the evangelism part of the activity .
Pray for the follow up.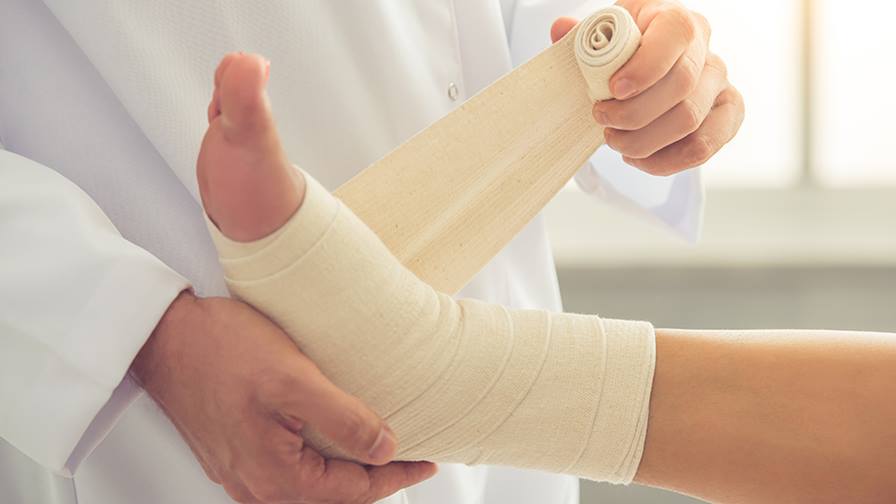 MAKE SURE YOUR HELP REALLY HELPS
I recall reading a biography of a famous missionary. He ministered in the mid-20th century and accomplished a lot. He would travel from village to village, preaching and church planting and evangelizing, but he also addressed the physical needs of the villagers. A large percentage of his visit was devoted to seeing a long line of patients. He was not trained as a doctor, nor did he have much in the way of medical supplies: a few bandages, salves for skin conditions, vitamins and aspirin. But he made sure he saw everyone, listened to their complaints, prayed with them and always administered something to them. Whether it was due to his prayers, or the placebo effect, he was fairly successful in his medical efforts. This was important as he faced opposition from witch doctors. He saw himself in a battle with the witch doctors for the souls of the villagers. While not judging the sincere efforts of this great man of God, he was doing his best and was motivated by a sincere love for God and the villagers, this was not an ideal situation. While God may have honored his efforts, we should do our best to make the use of the expertise and knowledge available when we go on mission with God. The history of missions and development are filled with stories of sincere people seeking to improve a serious situation but either, not solving the problem and even on occasion making the situation worse. Good intentions are not enough.
So I was encouraged by hearing this report this past weekend. Many initiatives to help the poor are developed and executed without prior evidence that the project will in fact accomplish what it is supposed to. As they say "God is in the details." They talked about a very popular initiative of providing bed nets so that sleepers would not be bit by malaria and disease spreading mosquitos. Preventing malaria is a great benefit, but should the nets be given away or should a small fee be charged. In my ministry I was taught it was good to always charge something, as when a good or service is provided for fre, the recipients will not value it. But it utrns out for the very poor, anything new that cost something no matter how small is seen as a luxury therefor optional. So in the case of the bed nets it is better to give them away. This was verified by a carefully designed research project.
A group of social scientists have organized to do in-depth research on the consequences of various efforts to help the poor. They use the best research approaches so their analysis is reliable and trustworthy. As you plan your mission efforts avail yourselves of the best information and practices available.
http://www.npr.org/sections/goatsandsoda/2017/01/21/509555816/how-do-you-know-if-aid-really-works-turns-out-we-often-dont
If you are planning a medical STM this website has collected a list of resources dealing with best practices for a host of aspects of medical mission.
http://csthmbestpractices.org/ConsensusDocuments.html
If you know if any database or website that references best developmental and mission practices please share by comenting on this post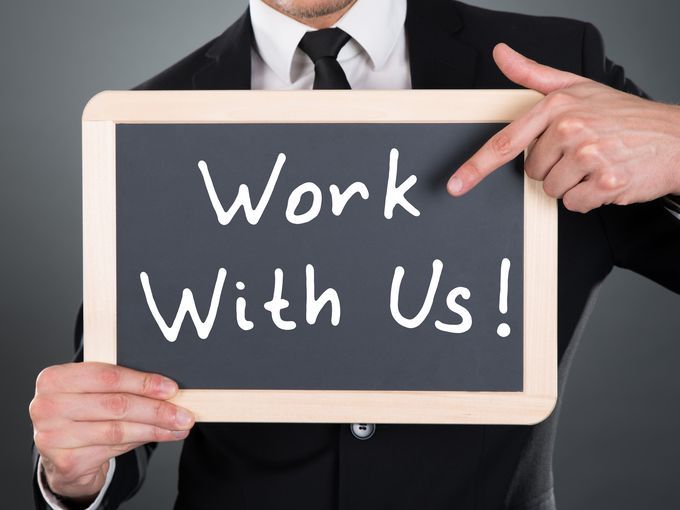 MISSIONAL GOOD NEWS: HIRING THOSE WITH DISABILITIES
It's Friday and time for another installment of missional good news. This is where I search the media for stories that inform, and inspire us about how people are acting "missionally" and building God's Kingdom, accomplishing His Mission.
One of the first ministries I served at the church after getting saved was with developmentally disabled men and women. This was in the early 1980's and churches were beginning to add these kinds of programs. We had a Sunday School class and a special church service for them. Other Christian non-profits organized sports opportunities and social outings. Other secular non-profits organized "sheltered" workshops where they could work. Many lived at home with aging parents; others lived in group homes.
I really grew while serving at this ministry. They showered me and those who worked with them a very special kind of unconditional love which I hadn't experienced much before. They also enjoyed life a lot more than I did at the time. In the end, I think they helped me more than I helped them. That's often the way it is in God's Kingdom.
All of these ministries and services were provided by the non-profit sector. Recently, I heard a report of a for-profit business which intentionally hires, trains and supports those with developmental disabilities. Half of the workers of this bakery/deli have disabilities, but are demonstrating that they are good workers who can handle the responsibilities of the job and can contribute to a successful business. The difference it has made in their lives and their families lives is tremendous. Jesus promised an abundant life for all regardless of being able or disabled. The coming of His Kingdom will be a place where disabilities are overcome. (Isaiah 35:5-6)
If you own a business, consider more than the bottom line of maximized profits when it comes to your business plan, goals and operations. See if there are opportunities to do some real social good as well! I believe God has things set up so there are lots of opportunities for "win-win" situations like this. It takes a commitment and discernment.
Here is the link; http://www.npr.org/sections/thesalt/2017/01/14/508602730/for-people-with-developmental-disabilities-food-work-means-more-self-reliance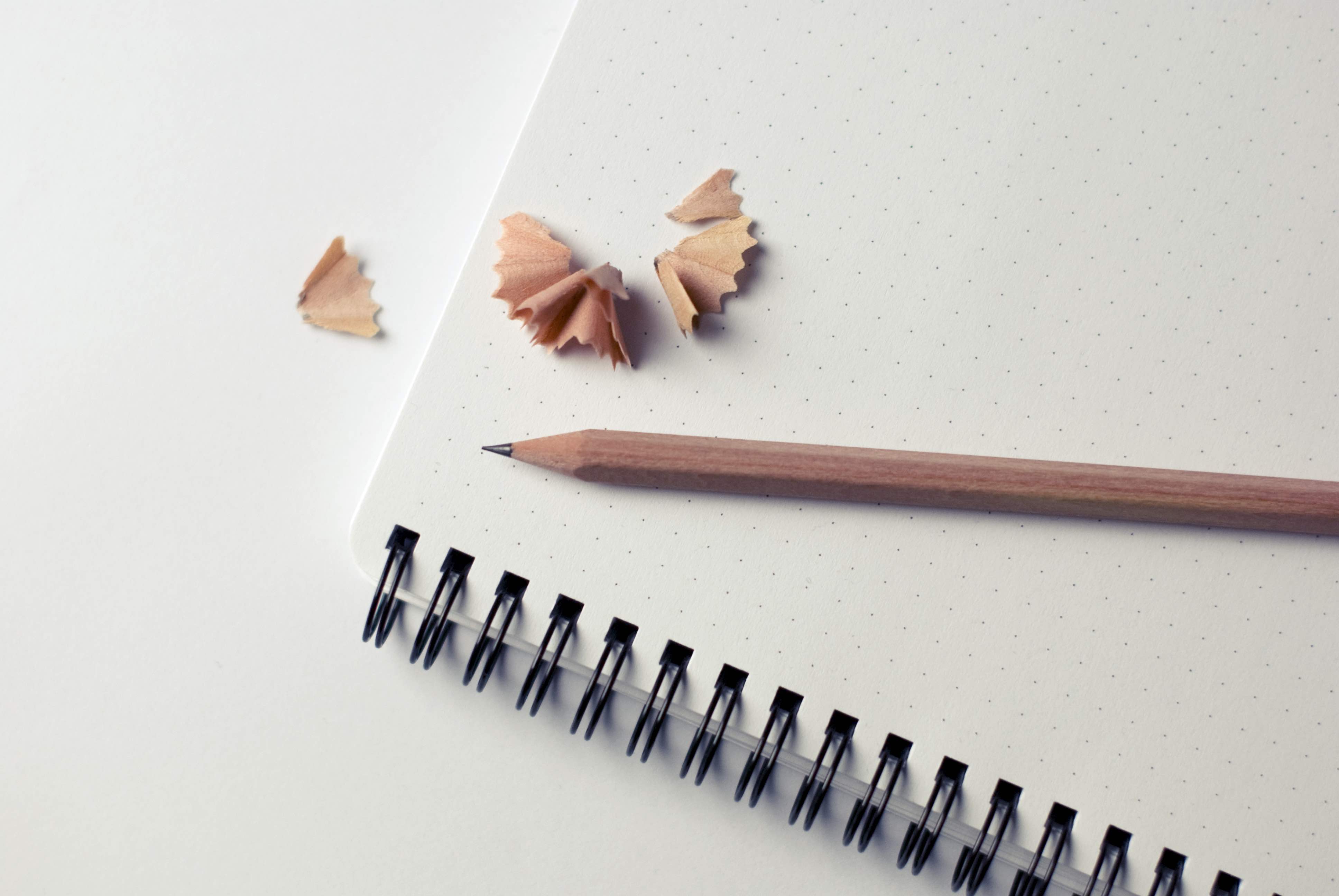 PRAY FOR CHINA: TOP 10 STORIES 0F 2016
Things are changing fast in China in a lot of different ways. Something is always happening that prompt us to pray for the country and especially for the church. It's hard to keep up sometimes. Some of the stories require urgent prayer, but the situation is soon resolved. Other concerns are more long lasting and require diligent, persistent prayer. We have committed to dedicating one post per week to pray for China. I hope many of you reading this post will commit this year to joining in praying for China. I believe this is a crucial time for the church in China. I also believe our prayers can make a big difference.
Here is a list of the "Top Ten Stories of 2016" out of China as determined by a Chinese Christian periodical. The Chinasource web site passed the story on to us. Here is the link:
http://www.chinasource.org/resource-library/chinese-church-voices/top-10-christian-news-stories-in-china-in-2016
The list is very interesting. Some are opportunities to praise and thank God. Most of the others we have discussed and blogged about. It is also interesting and important, as the list expresses what the Chinese Christian church considers what is most important to them, from their perspective.
Please take the time to read the article and spend a few moments praying about each story. I did and all kinds of thoughts and feelings surfaced. God uses prayer to connect His people and His church.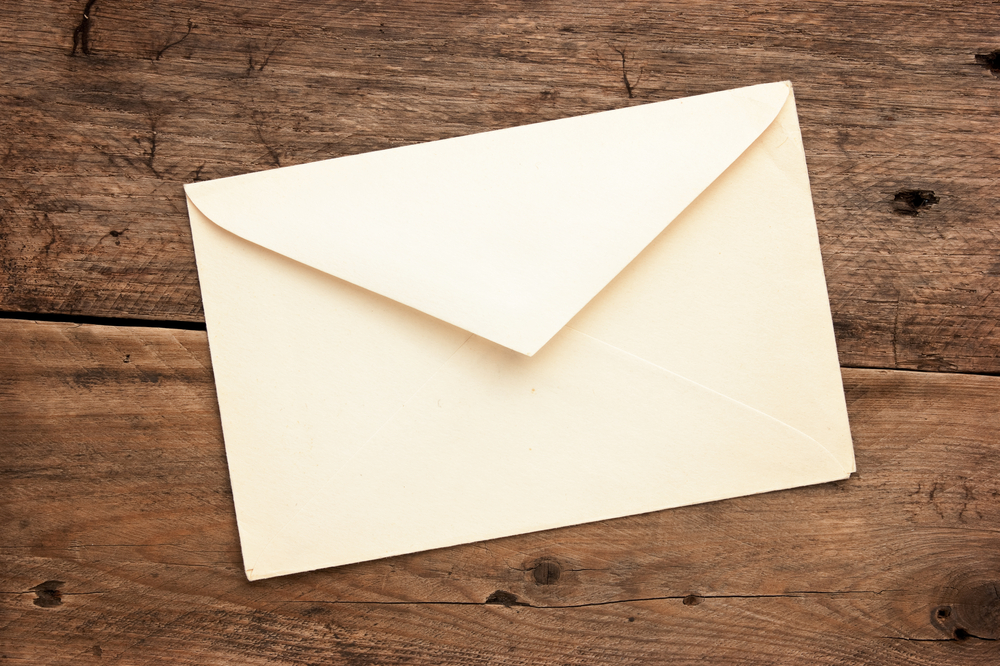 PRAY FOR GOI: JANUARY DIRECTOR'S LETTER
The latest prayer update from GOI International director, Rev. Dr. Cyrus Lam is now available at this website. At the English Homepage, locate and click on Director Message. You will be taken to the right page. previous letters are stored there as well.
This is a very critical time for GOI. We really covet your prayers and support at this time. There are problems, but also lots of opportunities as well. We are trusting in God's faithful promises, that all things will work out for our good and His Glory for those who love God and are called according to His purposes. (Romans 8:28). Rest assured we here at GOI love God and are fulfilling our God given calling!
Your prayers and support are very much appreciated!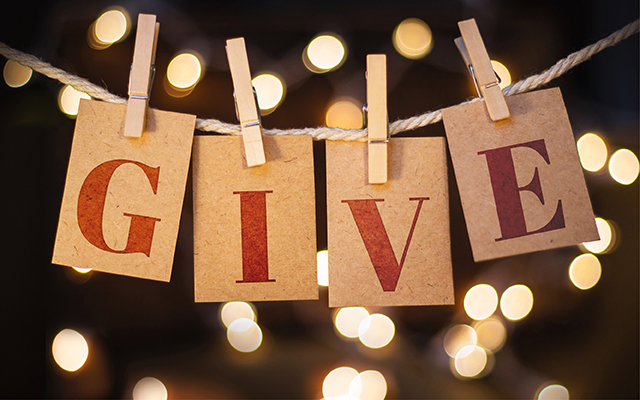 MISSIONAL GOOD NEWS: PASSION CONFERENCE GENEROSITY
After taking a brief holiday break, we are back with our Friday posts discussing "missional good news." This is where we find stories on the internet of God at work building His Kingdom. The word, "gospel" means "good news." While the secular news is dominated by "bad" news , since God is sovereign, and on the move, we should be able to find stories of hope where God's transforming power is on display. We take a broad, holistic view of God's mission including compassion ministries.
This week I read some amazing news. As a former youth pastor, I am well aware that Christian youth are not the church of the future, but the church right now. With sound teaching and godly leadership, and the power and guiding of the Holy Spirit, the youth of today can accomplish great things. The Passion Conference is an international student/youth movement whose major event is a huge convention which takes place annually in the first week in January. The main event takes place in Atlanta, but using live streaming technology, the event is simulcast for two other sites. This year over 50,000 attended. Recently, the conference has partnered with Christian ngos to promote various mission projects. In the past they have raised funds for a hospital in war torn Syria, collected socks and towels for the homeless, and financially supported organizations fighting human trafficking.
This year the conference partnered with Compassion International . This Christian nonprofit, develops projects for impoverished children around the world. They build schools, health clinics, and feeding programs for thousands of children. They use sponsoring an individual child as their approach for fund raising. This year, Passion Conference attendees pledged to sponsor over 7,000 children. They pledged $38/month, erasing the list of children waiting for sponsors in El Salvador, Indonesia, Rwanda, and Tanzania, and 900 more from Bolivia.
The movement's mission statement is found in Isaiah 26:8-"Yes, Lord, walking in the way of your laws, we wait for you; your name and renown are the desire of our hearts."
May God get much glory from this act of generosity and mission involvement. May the sponsors be faithful and may God provide the necessary resources. May the children who benefit experience God's amazing Grace.
Here is the link to the story: http://www.christianitytoday.com/gleanings/2017/january/passion-conference-students-child-sponsorship-compassion.html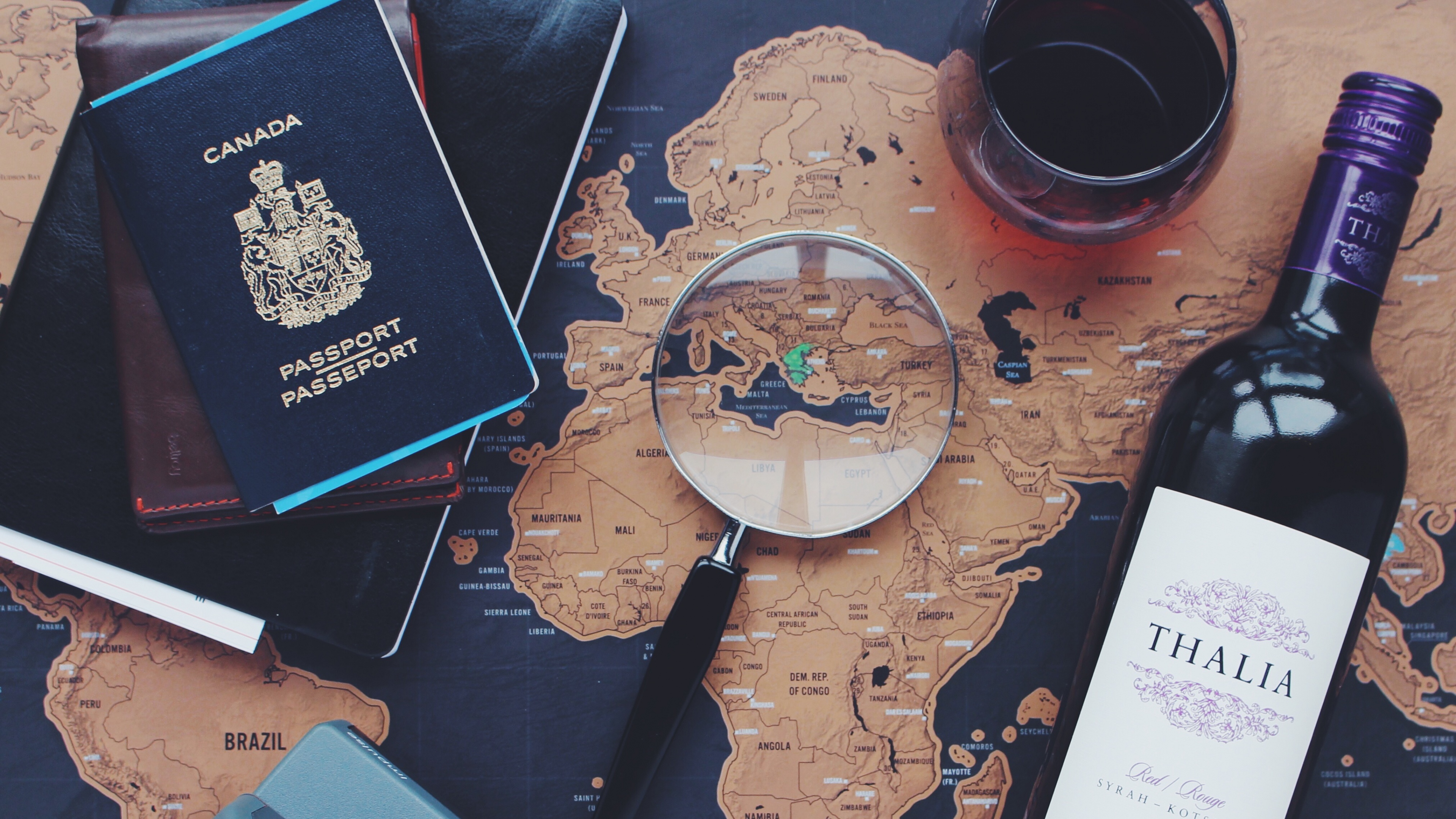 PRAY FOR CHINA: MAPS HELP US UNDERSTAND CHINA
While the Bible assures us that even if we don't know how to pray the Holy Spirit will intercede on our behalf (Romans 8: 26-27), generally the more we know, the better we can and will pray. When we pray for someone we are close to, the prayer will be more heart felt, intense, specific and longer than for a stranger. So gaining knowledge and insight is a good thing when it comes to intercessory prayer.
When praying consistently and well for China, the more we know the better. The Chinasource website, pointed me towards an article which used maps to increase and solidify my understanding of China. The maps explain clearly and memorably some important aspects of China's reality:
· Ethnic diversity
· How climate affects population density
· Income disparity by province
· How topography secures China's territorial in three directions
· How China's access to the Pacific Ocean and South China Sea is constricted by choke points.
Each map is accompanied by analysis which ties the geography to government policies which respond to these realities. Maybe it's just me because I have always enjoyed looking at maps, but I think, most of us will benefit from this article. It is fascinating reading. Please check it out!
Here is the link: http://www.businessinsider.com/5-maps-that-explain-chinas-strategy-2016-1/#topography-of-china-and-surrounding-area-4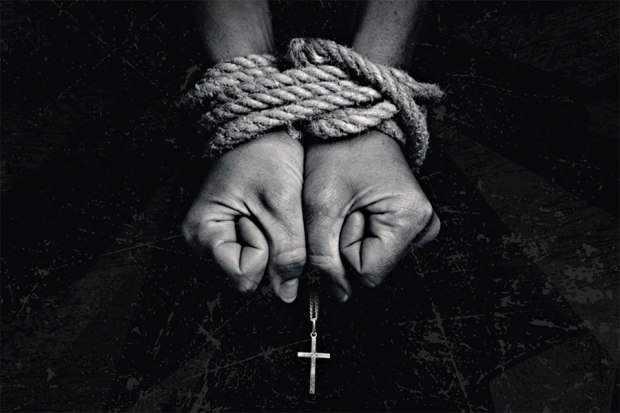 PRAY FOR THE PERSECUTED CHURCH
World Watch has released its annual list of the countries where Christians face the most persecution.
They have been monitoring this for twenty-five years and have become increasingly sophisticated in their analysis. They measure five areas of life (private, family, community, national, church) where Christians may feel pressure as well as monitoring the incidents of religiously motivated violence. Their summary: 2016 was the worst year yet for persecution of Christians!
· For the past three years in a row, persecution has hit records high.
· Approximately 215 million Christians experience high, very high, or extreme persecution.
· North Korea remains the most dangerous place to be a Christian (for 14 straight years).
· Islamic extremism remains the global dominant driver of persecution, responsible for initiating oppression and conflict in 35 out of the 50 countries on the 2017 list.
· Ethnic nationalism is fast becoming a major driver of persecution. "While this took an anti-establishment form in the West, in Asia it took an anti-minorities form, fueled by dramatic religious nationalism and government insecurity. It is common—and easy—for tottering governments to gain quick support by scapegoating Christians."
· The total number of persecution incidents in the top 50 most dangerous countries increased, revealing the persecution of Christians worldwide as a rising trend.
· The most violent: Pakistan, which rose to No. 4 on the list for a level of violence "exceeding even northern Nigeria."
· The killings of Christians in Nigeria saw an increase of more than 62 percent.
· The worst increase: Mali, which moved up the most places on the list from No. 44 to No. 32
· Asia is a new center of concern, with persecution rising sharply in Bangladesh, Laos, and Bhutan, and Sri Lanka joining the list for the first time.​
Here is the list:
1. North Korea
2. Somalia
3. Afghanistan
4. Pakistan
5. Sudan
6. Syria
7. Iraq
8. Iran
9. Yemen
10. Eritrea
Here is the link to the website. There are a lot of resources at this site, including prayer calendars, maps, and infographics which explain the survey results, and many anecdotes to connect the personal human story to the statistics. Please make it a habit to pray regularly for the persecuted church. Please consider mobilizing your church and your small groups, Sunday School classes and fellowship groups.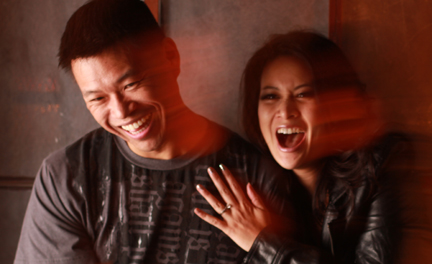 LARISSA LAM AND BALDWIN CHIU
If you have attended a CMC West Coast conference you may have encountered the ministry of Larissa Lam and Baldwin Chiu.They have performed; Larissa has emceed and served on the planning team. Baldwin's stage name is Only Won, and separately and together they use their musical gifts and talents to glorify God, edify the church and engage the culture for Christ. Larissa has been a talk show host in both Christian and secular contexts; they perform, record music; make videos, and are now creating films. Baldwin was trained as an engineer, but has now decided to pursue their ministry full time.
I got to know them when I invited them to the church when I was a youth pastor. They stayed at my house and we got to know them. Over the years, whenever they venture out from their home base of Southern California to the Bay Area, they often stay with my wife and me. Last weekend they were in SF showing their film, Finding Cleveland. This is a touching documentary that operates on a lot of levels. It shows the younger generation what their parents and grandparents, and great grandparents endured in coming to America. It explores the wounds that this experience inflicted and the hope that God's Grace can heal those wounds and unite the hearts of the generations.
I had the opportunity to have a long talk with Larissa and she was able to explain her philosophy of ministry. It is firmly grounded in a deeply held sense of God's Mission and reaching the culture for Christ. They have a clear identity that they are missionaries bringing the Gospel to the entertainment industry and a culture which is increasingly post-Christian. Many people no longer will go to a church unless they have a reason that makes sense to them. Larissa and Baldwin are developing creative ways to invite secular people into a place where they can encounter God and experience God's Grace and the Gospel. A big part of their ministry is to connect and build bridges between churches, and nonprofit organizations and the Asian-American culture and communities.
They both grew up in the Chinese church and have a great and warm place in their heart for it and its future.
Check out their film project here:
http://www.findingcleveland.com/
Contact them about the possibilities of you and your church partnering with them. The possibilities are endless; uniting the generations in your church; inviting your Asian neighbors to explore their roots. They are eager to serve your church and minister to your community.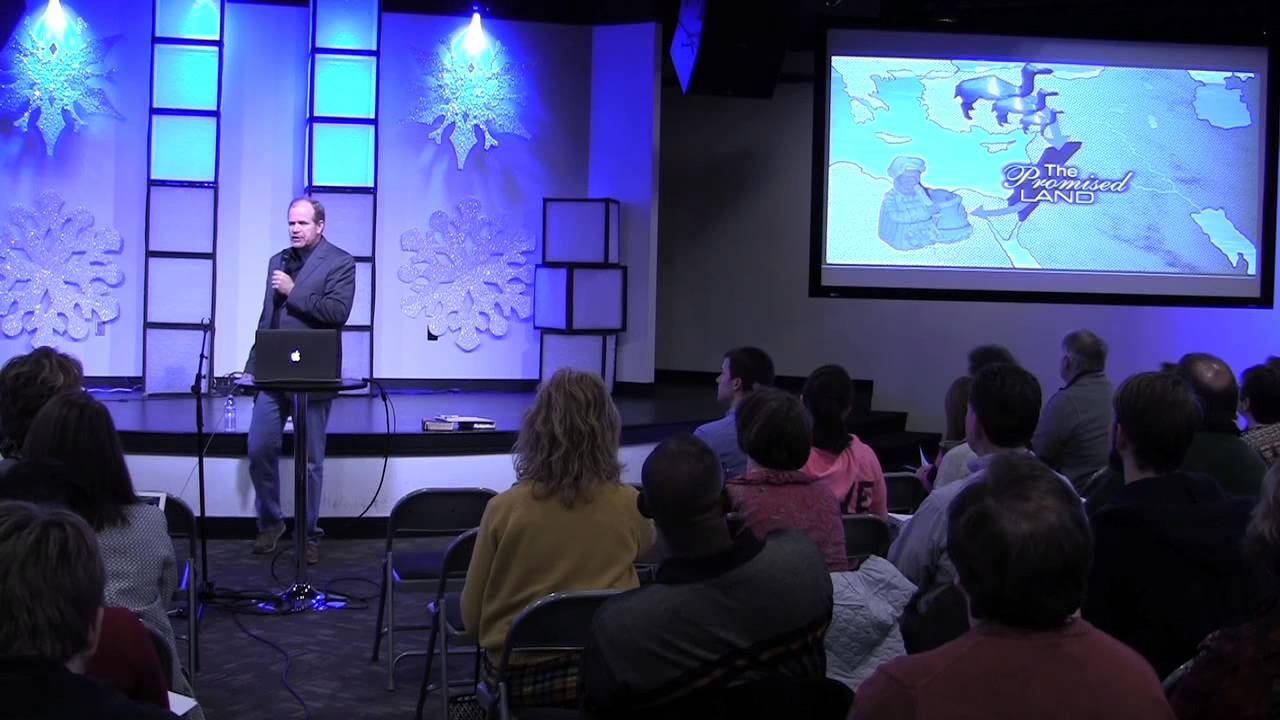 BOB SJOGREN MISSION RESOURCES
One very positive aspect of CMC 2016 was hearing Bob Sjogren. He was the Bible expositor for the English side and the opening ceremony speaker. He was a very engaging speaker and the content of his talks was solidly grounded in the Bible and challenging. His emphasis on God's Glory is a huge idea that every Christian needs to grapple, When you do it will affect one's life in dramatic ways. His book on cat and dog theology is a humorous approach but will bring about a paradigm shift in one's view of God, how to read the Bible and God's mission.
He has a many different talks and speakers based around the world. He has talks for adults and children, and children workers. He has written books which capture his talks in printed form. Listen to the clips and consider inviting him to your mission conference, Sunday School convention etc. It will make an impact.
Here is the link to his website: http://www.unveilinglory.com/component/option,com_frontpage/Itemid,1/
Check out his content and be blessed!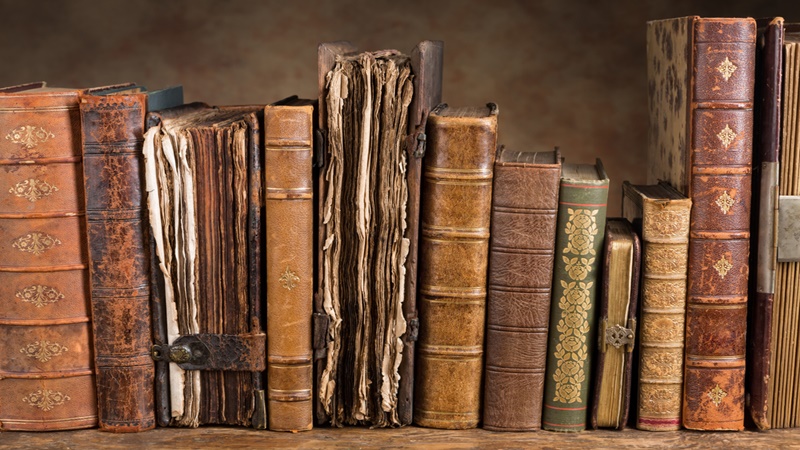 THE IMPORTANCE OF CHRISTIAN HISTORY
Last year for part of my devotional time I worked my through The One Year Book of Christian Poetry. I finished it all and on time, much to my amazement and was very often blessed by the daily readings. I almost had a phobia about poetry before tackling it. I believed poetry was too complicated for me and too hard to understand. Often, the meaning was not obvious, but wrestling with a poem was a good experience. It's kind of like chewing on a piece of good steak, the more you chew the more flavor comes out. It is a form of meditation, and by paying attention to the words and by responding to the power of words and images and emotions that arrive in response to the poem, it livened up my quiet time considerably. Taken in small daily doses it was a good experience for me which changed me.
Since my favorable experience with the poetry book I decided to try another in the same series. This year I have decided to use The One Year Christian History by E. Michael and Sharon Rusten, published by Tyndale House Publishers. When I attended seminary we were required to take three classes in church history. These classes were a revelation to me. This was one area where I was really deficient. I knew a few names and events but I didn't know the context or how they were linked. I believe that my situation was not unique. Most evangelicals are unaware of the riches to be found in studying church history.
The Bible tells us what God is like and church history gives us examples of God at work in history. Also the Bible is a metanarrative, it tells one dramatic story. The prophetic books tell us where history will end up. Church history provides the detailed account how the grand narrative is worked out in time and place. Also through church history we meet interesting characters who can inspire or warn us. George Santayana famously said, "Those who do not remember the past are condemned to repeat it." So church leaders should learn the lessons history can teach us and apply it to how they lead the church.
The format of the One Year Christian History, is for each day of a year to discuss an event that happened on that day sometime in church history. The Rustens tell the story, provide an explanation, pose a reflection question and tie the event to an appropriate Bible verse. So for today, January 6, in 1850, Charles Spurgeon was saved. The story is somewhat well known due to Spurgeon's fame and lasting influence as a dynamic preacher. His sermons were all collected, were published in the newspapers after they were delivered, and are still in print today. One edition has 50 volumes. The irony of the story is that this most eloquent of preachers accepted Christ under the ministry of an uneducated, lay preacher who was substituting for the regular preacher. It wasn't even Spurgeon's regular church, but a snowstorm had prevented him from reaching it. The lay preacher took as his text Isaiah 45:22, "Look unto me, and be ye saved, all the ends of the earth: for I am God, and there is none else." The preacher emphasized the simplicity of the Gospel. It is simply a matter of looking to Jesus. Since the service was sparsely attended due to the storm, the preacher picked out Spurgeon as an unfamiliar face and commented on how miserable he looked. The preacher continued, "..and you will always be miserable-miserable in life, miserable in death-if you don't obey my text; but if you obey now, this moment you will be saved.." The direct appeal struck home and Spurgeon responded.
The faithfulness of this unknown lay preacher to faithfully proclaim the Gospel resulted in a young man coming to Christ who God would use to advance His Kingdom: a wonderful story worth pondering and re-telling.
Becoming acquainted with church history is a worthwhile task, and using a resource like the One Year Christian History is a good way to get up to speed.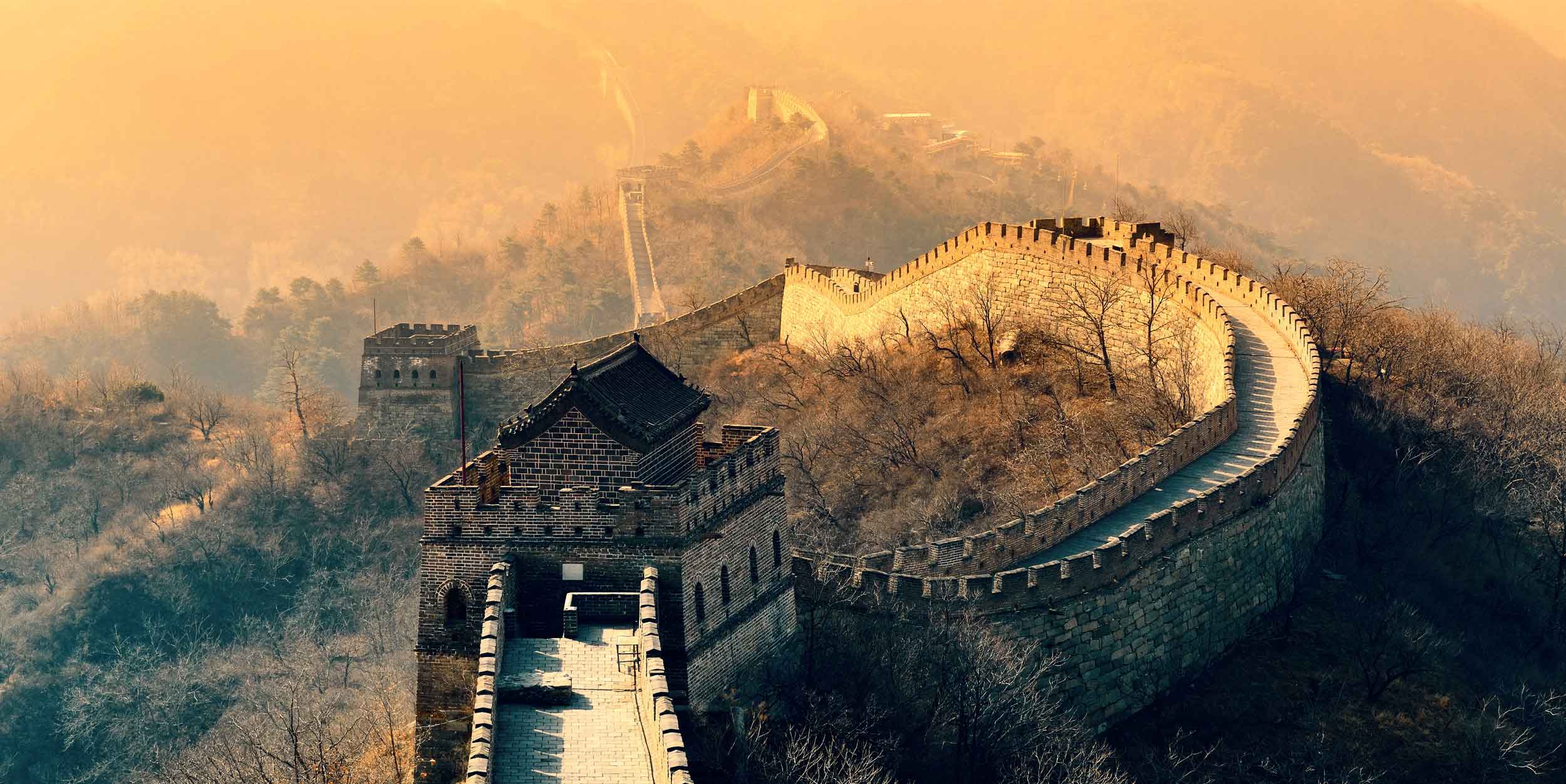 PRAY FOR CHINA: MISSION OUT OF CHINA
The dream of cross cultural missionaries being sent from China is becoming a reality. But, it is an on-going process and must be based on a firm grasp of the realities involved. The process is helped along by dialogues and conversations; the franker the better.
To keep abreast of the conversation, be sure to keep in touch with the Chinasource website. The Winter issue of the Chinasource Quarterly deals with this issue. As usual, there are a number of articles which deals with different facets of the issue and from different perspectives. But after you read it, you come away with a better understanding, and a challenge to do your part. So prayerfully read, and pass it it on to other interested people, so the dialogue can be furthered and the process move forward.
One of the authors makes the point that the church in China needs to take charge, and outsiders should tread carefully, lest a colonial spirit develop again. But one thing we, concerned outsiders can do is pray, pray, pray. Pray that God's Kingdom will come through Chinese church mission efforts. Pray that the Lord of the Harvest will send workers out of China to the uttermost parts of the world.
Here is the link: http://www.chinasource.org/resource-library/chinasource-quarterlies/cross-cultural-missions-from-china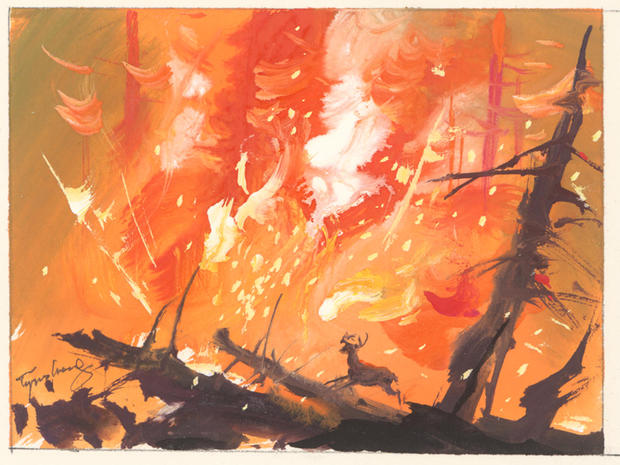 THE DIASPORA EXPERIENCE: BECOMING VISIBLE
A big part of our ministry at GOI deals with the diaspora. An ethnic group leaves the homeland, moves to another country and struggles to make a home there. A big part of our ministry is identifying Chinese diaspora communities all around the world and recruiting missionaries to plant churches for them. We also mobilize the Chinese churches in the diaspora to be our partners. The founders of GOI and all of our staff are part of the Asian diaspora. It is a big part of our personal identity and it affects who we are as an organization. So the idea is always simmering underneath the surface, but it often jumps out, it is usually triggered by hearing or reading a news story. I had that experience yesterday.
I heard a news story about Tyrus Wong. Have you heard of him? I confess I never had. He passed away last week, at the age of 106. He was a lead Disney animator most famous for helping create the classic film, Bambi. Probably a lot of you are familiar with that film. I grew up in the fundamentalist church where we never saw movies or watched much TV. Everything was seen as possibly corrupting, but we were always allowed to see The Wonderful World of Disney, on Sunday night. So we grew up on the Disney films.
If you "google" "Tyrus Wong", a lot of information comes up. His is in some ways the classic US Chinese diaspora story. There was a discriminatory law which forbade Asian immigrants to the US, unless you were a relative of someone already here. He and his father were kept on Angel Island; they came in with false papers claiming, they were somebody's relative, so called "paper sons"; they left behind family in China, who they never saw again; they moved around, working menial jobs. Somebody noticed Tyrus had exceptional artistic talent, and gave him the opportunity to get advanced training. From there he found work designing greeting cards, and doing artwork for film studios. In his free time he worked on his own art primarily landscapes. Eventually after getting married and needing to support a family, he worked at Disney studios in a relatively low paid job of drawing the background and transitions. It was driving him crazy, so he when heard of a new project, he bought and read the book which the proposed film was based. He quickly drew some designs which he showed to his superiors. His style was new and dramatically different from the style of previous Disney films. Wong was influenced by Song dynasty landscape drawings. The executives were blown away by this new approach and turned over the reins to Wong to design the new film. The rest is as they say is "history". The film was a big hit, and the style influenced new generations of designers and artists.
But it is largely unknown history. I'm third generation Japanese-American. The first major history of the Japanese-American immigrant experience was Bill Hosokawa's book titled, Nisei: The Quiet Americans. He could have titled it as the "invisible" Americans. The early generations, were kept isolated in ghettos and denied access to the mainstream of American life. This is a normal part of the immigrant experience. There is prejudice, discrimination, hardships. It's all part of "paying dues" before one is allowed a place at the table. So it is not too surprising the Tyrus Wong story is largely unknown. But because his generation persevered, Asians are no longer invisible or need to keep quiet. You will notice that Tyrus Wong's obituary has appeared in the NY Times, CNN, NPR etc. That generations sacrifice and eventual success needs to be noted, appreciated, honored and taken as a legacy. Diaspora Asians are no longer invisible, but are gaining influence. It is part of the role of the diaspora church to see that this new found influence is used properly.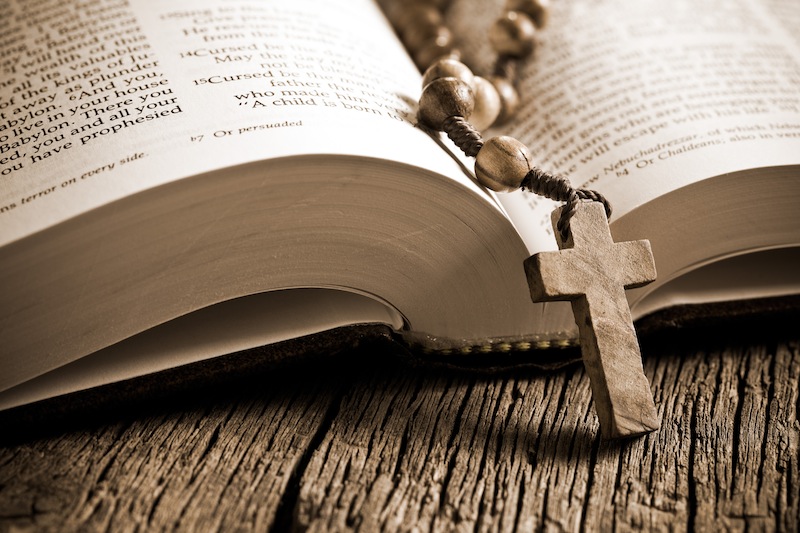 We wish you all a very blessed new year!. Today we will continue in our series on CMC 2016. The days start to blur together, but each day has worship, Bible teaching on missions, workshops, special speakers and unexpected interactions. This day, of particular note was the workshop on Bible story telling. It was excellent. After a very brief introduction, we broke up into groups of four and actually practiced telling Bible stories to each other. It was amazing! The teacher was a master in encouraging us and empowering us. After the session we all believed in the power of this approach and we were all confident we could do it. She provided us links to resources. This would be a valuable skill to develop for ministry and for short term mission trip ministry.
The other highlight was being able to meet with a young man during the Next Step ministry. If a participant thinks God is calling them into missions CMC has a special program called Next Steps. Missionaries and mission mobilizers like myself, are available to meet with them one-on-one. There is a questionnaire to fill out and by the end of the session, it is hoped that the counselee has had their questions answered and that things are a bit more clear and that they have a next step to take so there is forward movement. This is one of most challenging but rewarding part of the conference for me. It was an honor to meet with a young man. We had a great conversation. I will be praying for him.
Making commitments is what this conference is all about. The evening session and the closing ceremony the next morning invitations were given. On the English side, 100's of people signed cards making a commitment for ministry and mission. Over a dozen individuals made professions of faith, as well!
All in all it was an amazing conference. Next year it is being held in Southern California, Ontario Convention Center. Make plans to attend!