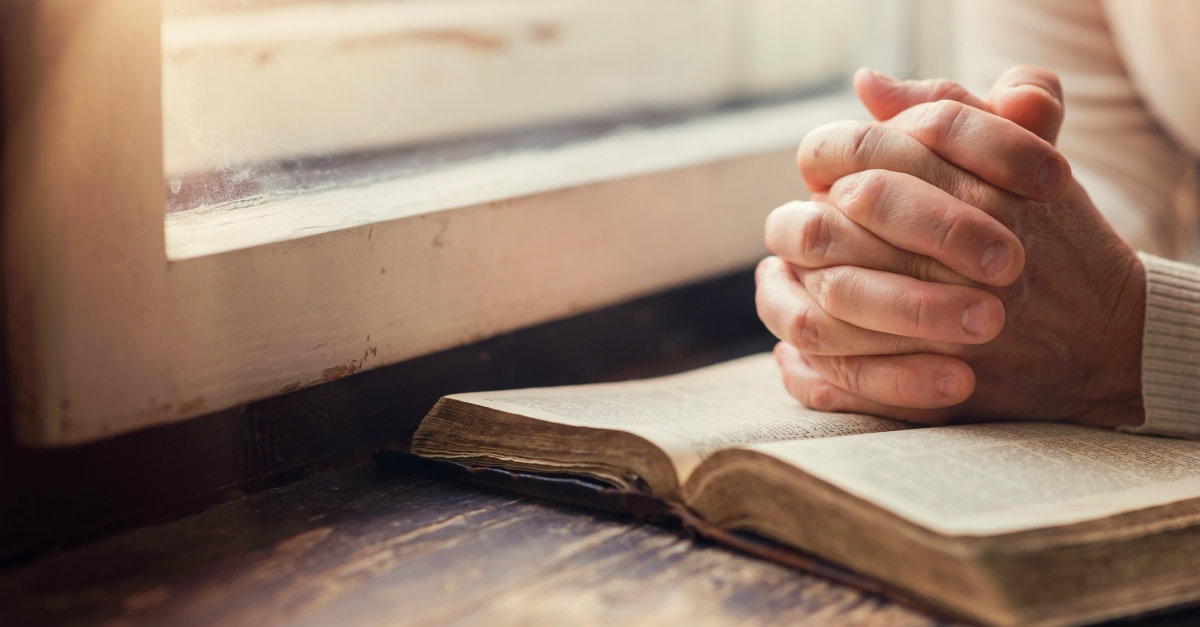 PRAY FOR CHINA: HONG KONG SAR AT 20 YEARS OLD
Hong Kong plays a big role in GOI's organizational identity. Over the years, most of the founders , missionaries, staff and board members were born, raised, educated, and got their start in ministry in Hong Kong. Our current International Headquarters and one of our Area Offices are in Hong Kong. So what happens in Hong Kong is of great concern to us.
Tomorrow, July 1, marks the 20th Anniversary of the end of England's colonial rule of Hong Kong and it's return back to China. I can recall the news coverage of the handover at that time. The tone of the stories was either stark fear or cautious optimism. While the worst fears were not realized, the future even after 20 years is still very much in doubt.
And again, the news has been filled with stories reminiscing about those events that happened decades ago, what has transpired since and discussing the current state of affairs, and attempting to predict what will happen in the future. After reading a dozen different stories, the accounts tend to all agree that currently Hong Kong is a deeply polarized city with an uncertain future.
In times like these the best thing to do is pray! By faith we believe, God is sovereign and in control, and His Will and Ways and Timing are perfect. He invites us to bring our fears and anxieties to Him. He also commands us to pray for rulers and leaders. Remember the prayer God always answers is "Thy Will be done."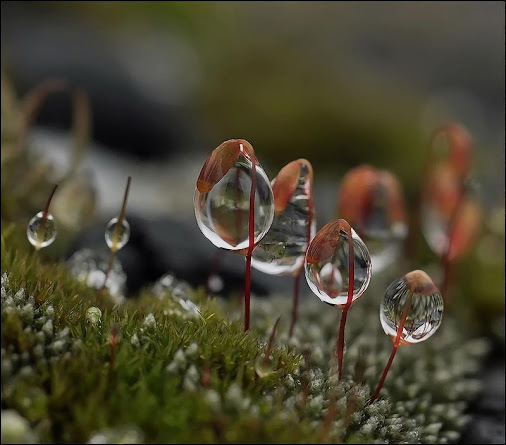 THIS DAY IN MISSION HISTORY
In 2017, there are now over 1,000 organizations in the US and Canada devoted to world missions, GOI is one of them. But in the early 1800's there wasn't a single one! (Though there were organizations devoted to evangelizing the American Indians and spreading the Gospel as the Western frontier expanded) In June 29, 1810, the first foreign mission board, the American Board of Commissioners for Foreign Missions was established. The story behind the formation of this organization is worth telling.
Four years earlier, a young college student, Samuel Mills formed with four other Williams College classmates a prayer group as a result of the American religious revival known as the Second Great Awakening. One prayer meeting centered on discussing William Carey's pamphlet, "An Inquiry into the Obligation of Christians to Use Means for the Conversion of the Heathen." This pamphlet is considered the manifesto for evangelical foreign missions, and was considered controversial at the time of its publishing. So rapt in discussing Carey's work, the young men failed to notice a rapidly, arriving thunder storm and were forced to run to the nearest shelter, a large haystack. There amid the flash of lightening and the clash of thunder, they continued in prayer: "Finally after singing a hymn, Mills looked at the others, and over the roar of the drenching rain, and with flashes of lightening reflecting in his eyes, cried out, "We can do this, if we will!" Something broke loose in that moment within the hearts of all five. All pointed back to that moment as the one that changed them forever. The five later consecrated themselves to full devotion to the Great Commission and taking the Gospel to all the nations."
Upon graduation, most of the young men enrolled in Andover Seminary. During their time of study, their missionary call was confirmed, but no organization existed to help send them to the mission field. They consulted with faculty members and local pastors who suggested they contact the local association of Congregational Church in Massachusetts. The men wrote a letter, asking for assistance and two days later the first foreign missions board in the US was formed. A year later, Adoniram Judson was sent out by the board.
Eighty years later, Luther Wishard, inspired by the Haystack Prayer Movement, initiated the mobilization of 100,000 college students through the Student Volunteer Movement.
This is a story that needs to re-told and pondered for the following reasons, as it demonstrates:
· The vital role of prayer in God's Mission. Before we act, we must always go to our knees in prayer, and wait on God to move.
· The important role young people can play. When it comes to His Mission, God is no respecter of persons: Young, old all have roles to play; God will work through those who are willing, regardless of age.
· God is not in a hurry. The Haystack meeting took place in August 1806, the mission board wasn't formed until 1810, the first missionary wasn't sent to 1811. While a sense of urgency is important, there is wisdom in waiting on the Lord.
The location of the Haystack where the meeting took place has a monument commemorating the event. If you are ever in Williamstown Massachusetts on the campus of Williams College, take a moment to prayerfully visit the site, perhaps lightening will strike twice and a new missions revival may result!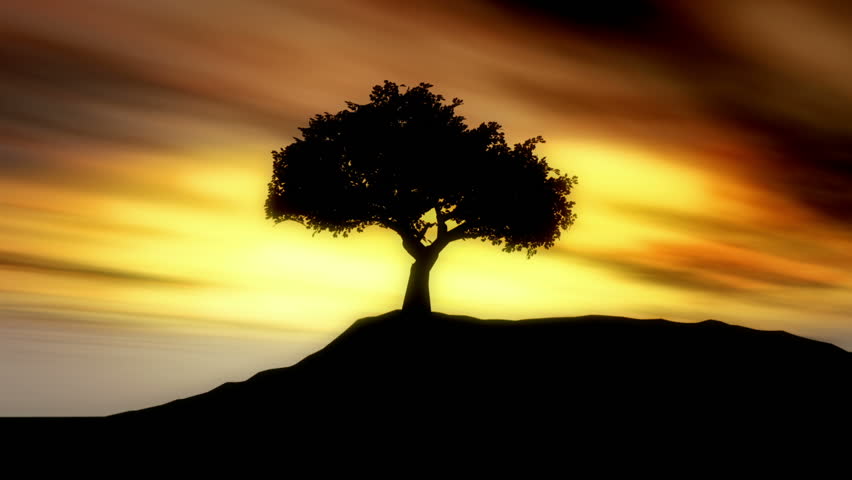 MEASURING DISCIPLESHIP PART 2
In Part 1 we discussed the foundation of mission is to make disciples. This is God's priority plan for accomplishing His mission. It is His intention to draw people into a vital relationship with Him and fellow brothers and sisters in His family and then to call and mobilize them for His Mission. So every ministry and mission needs to come to grips with discipleship. We also discussed the importance of baptism as the entry way into a discipleship process.
Today I would like to discuss how to tell if your discipleship plan is working. One of the Seven Habits of Highly Effective People is to "start with the end in mind." How does this apply to discipleship? We should have a clear picture in our mind of what we are trying to accomplish. What does the end product look like? Now we have to be careful, discipleship is not cloning or a cookie cutter process producing identical copies. Grace and wisdom requires we let people develop in their own particular way and timing. But there are parameters which allow for a range of acceptable differences but still establish criteria for discipleship. Of course the Bible is our sourcebook for these qualities .
I'm indebted to Bill Hull who for decades has thought deeply and written extensively on discipleship for this list, he calls the "Personal Characteristics of Disciples." It is based on Jesus's words found in John 15.
A disciple…
· Abides in Christ through the Word and prayer (John 15:7)
· Bears much fruit (John 15:8)
· Responds to God's love with obedience (John 15:9-10)
· Possesses joy (John 15:11)
· Loves as Christ loves (John 15:12-13)
Hull has another list he calls the "Personal Competencies of Disciples.
A disciple…
· Submits to a teacher who is teaching the disciple what it means to follow Jesus
· Learns Jesus's words
· Learns Jesus's way of ministry
· Imitates Jesus life and character
· Finds and teaches other disciples for Jesus.
What do you think of these lists? What would you add? Next time, we will discuss another view of what our disciples should look and act like.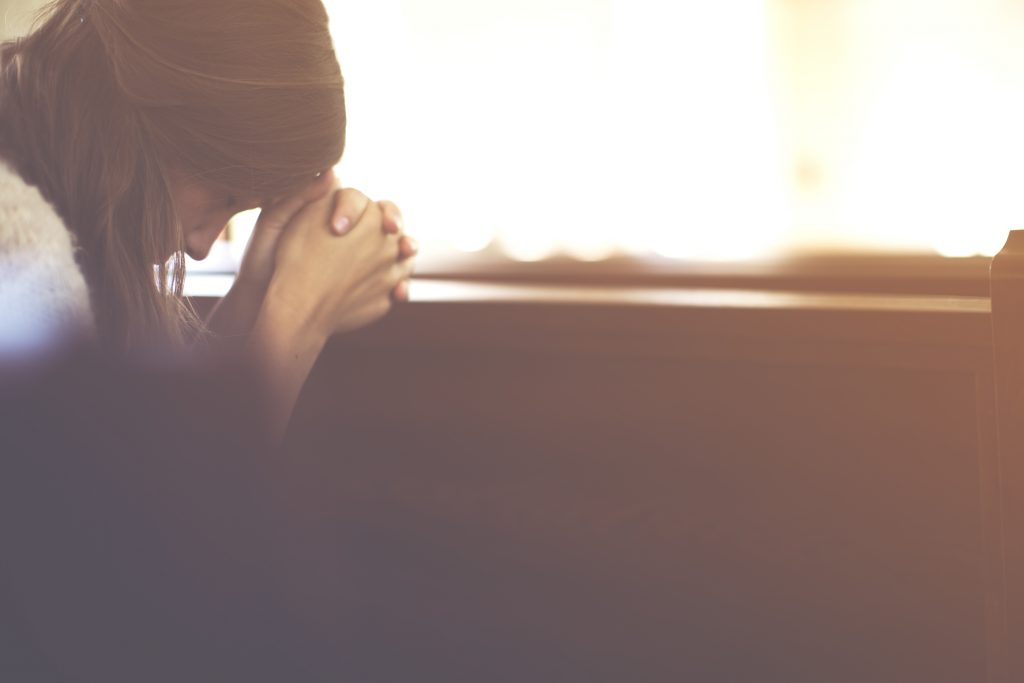 PRAY FOR GOI: NEW LEADERSHIP
Please pray for GOI, as a new leadership team takes over to lead this organization. Here is the announcement.
SPECIAL ANNOUNCEMENT
The GOI International Board of Directors met on June 14, 2017 and made the following decisions:
1. Starting August 1, 2017, Rev. Lawrence Fung will be appointed as Acting International Director, until the end of the year.
2. Starting July 1, The GOI International Board of Directors has appointed the following to form the new Executive Council:
Chairman: Rev. Johnny Wong
Vice Chairman: Rev. Patrick Tsang
Secretary: Rev. John Wang
Finance: Rev. Kwok Leung Chung
Standing Committee: Dr. Z. D. Liu
On behalf of International Board of Directors
Rev. Alex Mak
Chairman
Please pray that:
· The new leadership will take over their responsibilities in a seamless fashion.
· The new team will be united.
· The new leaders will have wisdom and discernment as they chart a new path for GOI.
We really covet your prayers at this time! May God bless you for your faithful support.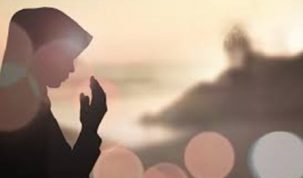 WISH YOUR MUSLIM NEIGHBORS "EID MUBARAK!"
Ramadan the major Muslim observance is now over. For thirty days, Muslims fasted from sun up until sundown in an attempt to draw closer to God. We challenged you readers to pray for them using the the prayer guide, "Thirty Days of Prayer for the Muslim World." I hope many of you joined in. Muslims end the fasting with three days of feasting in celebrating Eid-al-fitr. This is their main holiday, analogous to Christmas or Easter for Christians. So if you have Muslim friends, neighbors or co-workers, be sure to wish them, "Eid Mubarak" which means "Have a blessed Eid Festival!" This is like them wishing you a "Merry Christmas." This is a great opportunity to strike up a conversation: Ask about how they celebrate this holiday; ask about its meaning; ask about any special traditions, or their favorite memories.
If you do something for thirty days it has likely become a habit, so figure out how you are going to continue to pray. If you don't have a Muslim friend, or neighbor, or co-worker, pray for a Muslim acquanitance. If you have one pray for a path to deepen the relationship. Prayerfully consider any next steps: Read a book like Wind in the House of Islam, or one written by Nabeel Qureshi; take the Encountering Islam course. If you joindedin the 30 Days of prayer, check out the last pages of the prayer booklet which displayed ads for many organizations reaching out to Muslims. Prayerfully consideer selecting one to support or get involved with.
If you are a pastor, check out Pastor Bob Robert's website. He has been building bridges to Muslims for over a decade while maintaining a strong evangelical identity. He is a worthy role model on pastoral leadership in this topic.
Here's a link: http://www.glocal.net/

REMEMBERING VINCENT CHIN"
Today marks the 35th anniversary of the murder of Vincent Chin. Chin was celebrating his bachelor party in a Detroit Michigan bar, when two out of work auto workers cast racial slurs against him. At the time, Japanese auto companies were capturing large share of the US auto market, and American car companies were laying off workers. It didn't matter Chin was of Chinese descent, not Japanese, to the men he was the hated, feared, "other." A fight ensued which escalated into one of the men holding Chin, while the other hit him several times in the head with a baseball bat. Chin died four days later. The men were convicted of manslaughter and given probation and a fine. This injustice sparked outrage in the Asian-American community, and helped promote "hate crime" legislation and the rise of an Asian-American identity, with various Asian-American groups banding together for the first time.
Here is a reminiscence of Chin, by the man who was to be his best man at his wedding.
http://www.npr.org/2017/06/23/533977175/his-life-cut-short-vincent-chin-is-remembered-for-what-might-have-been
Here is the background story: http://www.rafu.com/2017/06/advancing-justice-strengthens-hate-tracking-initiative-on-35th-anniversary-of-vincent-chin-attack/
God is a God of Justice. Lately, there have been news stories weekly about hate crimes; terrorist attacks and resulting backlash violence. Pray the church will rise up and stand for justice and also work as peace makers.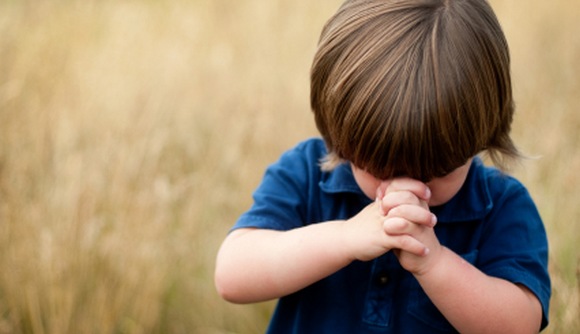 PRAY FOR CHINA: MISSIONARY MARTYRS
Two young Chinese Christians, Meng Li Si and Li Xinheng, staying in Pakistan were kidnapped and murdered by ISIS earlier this month. Details are still a bit vague. Evidently the two entered China through business visas and were studying the Urdu language at a school run by a South Korean Christian. The Pakistani government now claims they were in fact missionaries who engaged in illegal preaching. The response by Chinese both secular and Christian, and by the Chinese government have been mixed. Though the Bible tells us to expect such news; when martyrdom happens it is a difficult and troubling event. My heart goes out to their family and friends and church. This event has also provoked a fair amount of controversy involving a lot of issues including mission strategy, and mission ethics; China's New Silk Road, and governmental response to terrorism, Muslim evangelism to name a few. These tragic deaths mean the debates are no longer intellectual debates but matters of life and death.
Pray for a time of grief and healing for family and church family. Pray that the Chinese church will ponder deeply and respond wisely. Pray for mission organizations to have wisdom and discernment in their strategies and policies. Pray God will be glorified!
Here are links to the story:
For the facts of the story thus far: http://www.chinasource.org/resource-library/chinese-church-voices/mourning-two-chinese-christians-killed-in-pakistan
For a good reflection piece: http://www.chinasource.org/resource-library/from-the-west-courtyard/a-servant-is-not-greater-than-his-master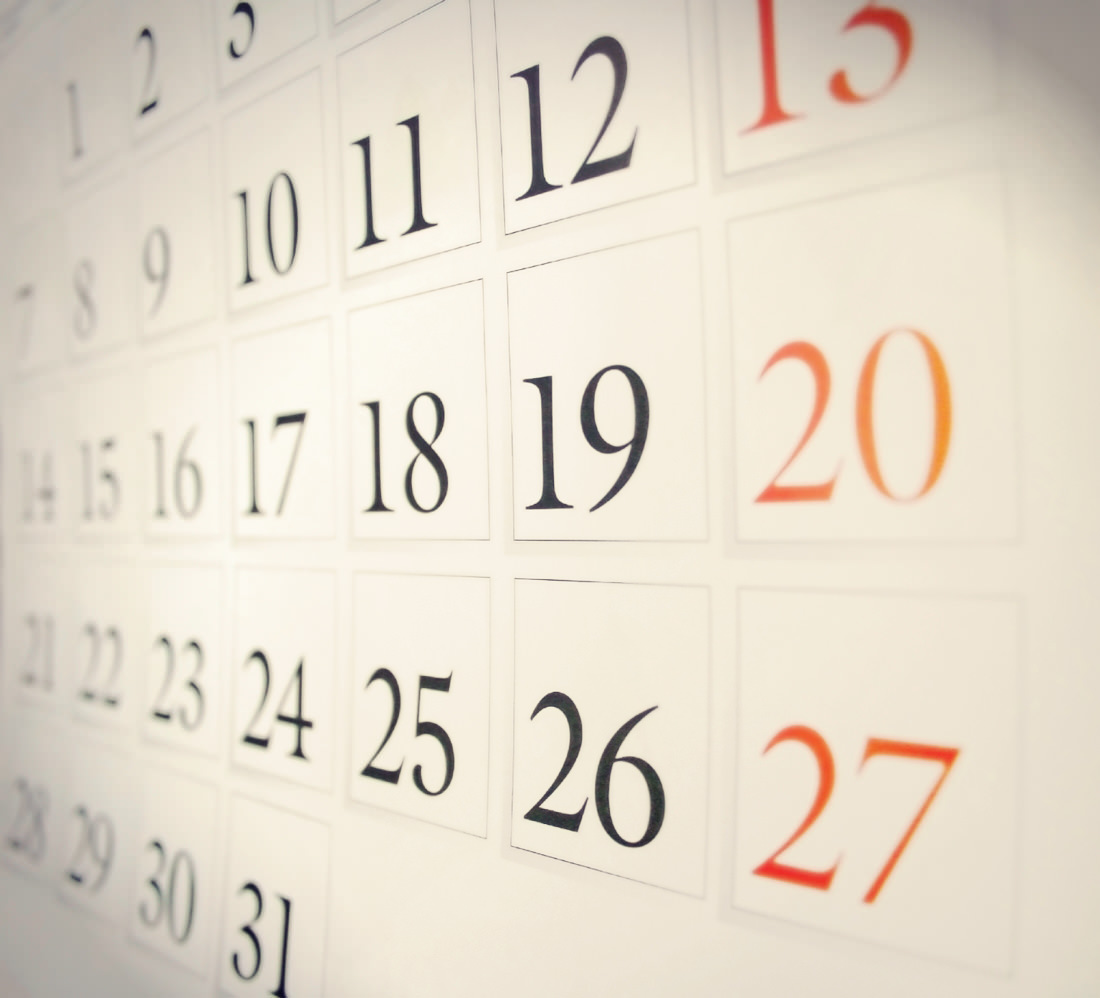 MAKING THE MOST OF THE SUMMER MONTHS MISSIONALLY!
Asian Christian parents are very conscientious when it comes to their children's upbringing. As a former children's pastor at Chinese churches, a lot of time was spent planning programming for the summer months at church. This was in contrast to the white churches I attended where during summer the church more or less went on vacation. Asian Christian parents are very interested that their children do not slack off or waste the months they aren't attending school. So if you check out the Asian newspapers you will find tons of ads for educational summer activities.
But what if you are missional parents? How can you use the summer months to educate and mobilize your children for mission. Of course one way is to have them participate in a short term mission trip. But usually this is reserved for the junior high, high school and college age.
Here are some ideas for children:
· Vision Video has a series called Torchlighters. These are biographical animated videos about Christians who have made significant contributions to our faith and God's Kingdom. Many of them deal with missionary heroes, such as Eric Liddell, Jim Elliot, Gladys Aylward, Amy Carmichael, Robert Jermain Thomas (who brought the Gospel to Korea). Included with the DVD's are all kinds of educational extras such as puzzles, questions, suggested activities. visit the Vision Video website via google search. They often have sales going on which make their prices less than Amazon and now the best price is available via downloads!
· Books: There are several series of missionary biographies written for children. YWAM publishing has a series called Christian Heroes: Then and Now-written by Janet and Geoff Benge . Some of them have curriculum as well. Bethany House has a series written by Basil Miller called Men and Women of Faith, with many biographies of missionaries. All of these are available at Amazon. Younger children need heroes and role models.
· Crossing Cultures-Here is a resource that will introduce your children to different countries, cultures, and peoples: Give Your Child the World: Raising Globally Minded Kids One Book at a Time by Jamie Martin. This very reasonable book has advice to parents and reading lists of books on these topics that you can probably get at your local library.
· Mission Curriculum-Gospel Light has a resource called The Great KidMission. It is filled with craft, snack, lessons. Anne Dunagan is an amazing mobilizer, role model. Read her books, The Mission Minded Child, The Mission Minded Family. She developed a mission home school curriculum available for free here: http://harvestministry.org/twghw
May God bless you as you mobilize your children for missions! Be sure to let me know how these ideas work out or if you have other suggestions!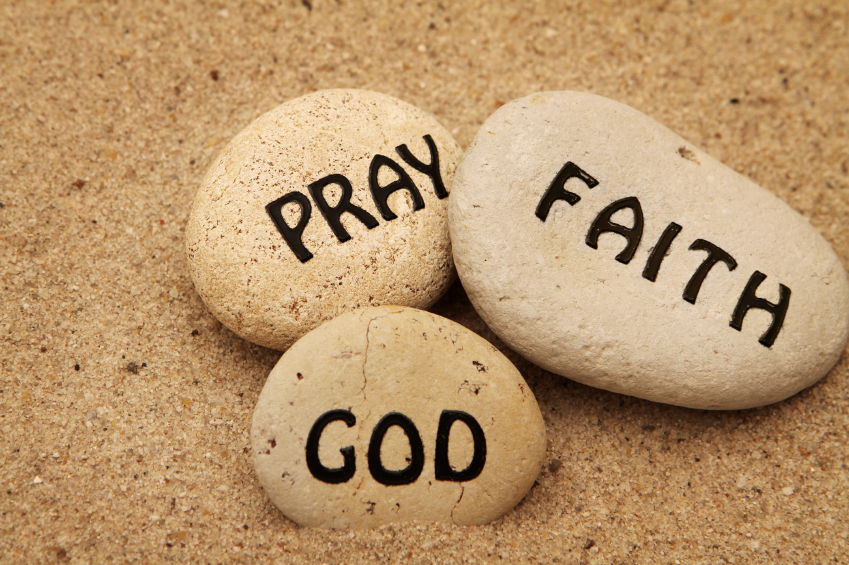 PRAY FOR GOI: LATEST DIRECTOR'S LETTER
Thank you to all of you GOI supporters out there! GOI has been operating on faith in God since the very beginning. God has been faithful in raising up a group of faithful supporters who have caught GOI's vision and mission. This has allowed us to operate and grow in spreading the Gospel these past decades. Your prayers and gifts have made and continue to make a difference.
Here is the latest letter from Rev Cyrus Lam, GOI acting International Director. Though in his seventies, Rev. Lam maintains a travel, teaching, mobilizing schedule which makes me tired when just reading about it. Rev. Lam has had a passion for the church in China, to fulfill a great God inspired destiny of becoming a great missionary sending force to the four corners of the world. He believes the time for this to be accomplished is now! This month's letter tells of new opportunities for both GOI and churches in China to partner together in mobilizing churches and individuals for mission. He also talks about MIT/MOT where he will be leading some of the training. Rev. Lam loves to write and teach on missions.
Finally he asks for prayers as GOI re-organizes its headquarters and re-visions missions and operating procedures. With on-going globalization, the emergence of the millennials, the impact of new technologies, and changes in how local churches see their mission involvement, mission organizations need to adapt. What used to work, may no longer work. But change is difficult for organizations. Figuring out where God is leading requires discernment and wisdom. So please pray for GOI's board of Directors and senior leadership as guide GOI through this period of transition.
On the Home page, please find and click on Director's Letter.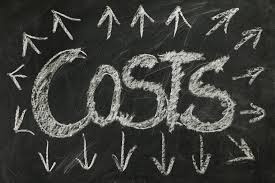 THE REAL COST OF OUR BIBLE
For many years I was an active member of the Gideons International. This is a Christian business and professional organization that is active all around the world in distributing copies of the Bible for free. Every week on average a million bibles or New Testament/Psalms/Proverbs are handed out to students, nurses, people serving in the military, police or fire departments or placed in hotels/motels, hospitals, and doctors' offices. The Gideons raise funds and arrange for the printing and distribution of Scriptures as efficiently and economically as possible. Bibles are also readily available on-line or as smartphone apps, so owning a copy of the Bible is very inexpensive or even free these days. The Bible has been translated into many languages as well, so most of us can read it in our "heart" language.
But such access to the Bible was not always the case. The Old Testament was originally written in Hebrew and a small part in Aramaic and the New Testament was originally written in Greek, and for many years in the West, the only available translation was a Latin version. The idea of translating the Bible into a common language and making it widely available to common people was opposed by religious leaders and the kings and political leaders.
The battle for the English language Bible was largely due to the efforts of William Tyndale, who paid for it with his life. Tyndale was educated at both Oxford and Cambridge Universities, and ordained to the priesthood, but instead of pastoring the church served as a tutor for a wealthy family so he might devote himself to mastering the Greek New Testament. He became an early adherent to the Reformation movement. He quickly realized that the Reformation's core values of Scriptural authority, and the priesthood of all believers required that the Bible be in the heart language, mother tongue of the common people. So he petitioned the bishop of London for the permission to translate the Bible into English.
Permission was denied so Tyndale left England and moved to Antwerp. There, sympathetic English merchants supported his efforts and his English translation of the New Testament and most of the Old Testament was soon completed, printed in Germany and smuggled into England. The effect was immediate and provoked a violent backlash by the religious leaders who received authorization from the king to arrange for the arrest and extradition of Tyndale. It took seven years but Tyndale was eventually tracked down, arrested, extradited back to England, tried and convicted as heretic.
One of Tyndale's final prayers was that God "open the king of England's eyes." Tyndale was then executed and his body burned. But within one year, King Henry VIII authorized an English Bible containing Tyndale's NT translation. And within three years of Tyndale's death, the King directed that every church in England have on display an entire English Bible. Tyndale's translation was of such quality that 90% of the King James version New Testament are Tyndale's words, and 75% of the Revised Standard version of 1952 are also Tyndale's words.
Reading Tyndale's story made me realize the cost that was paid so I can read the Bible in my heart language. I was humbled and grateful for Tyndale's sacrifice.
Vision Video has an animated version of Tyndale's story in their Torchlighter's series. Here is a link: https://www.visionvideo.com/dvd/500807D/torchlighters-william-tyndale-story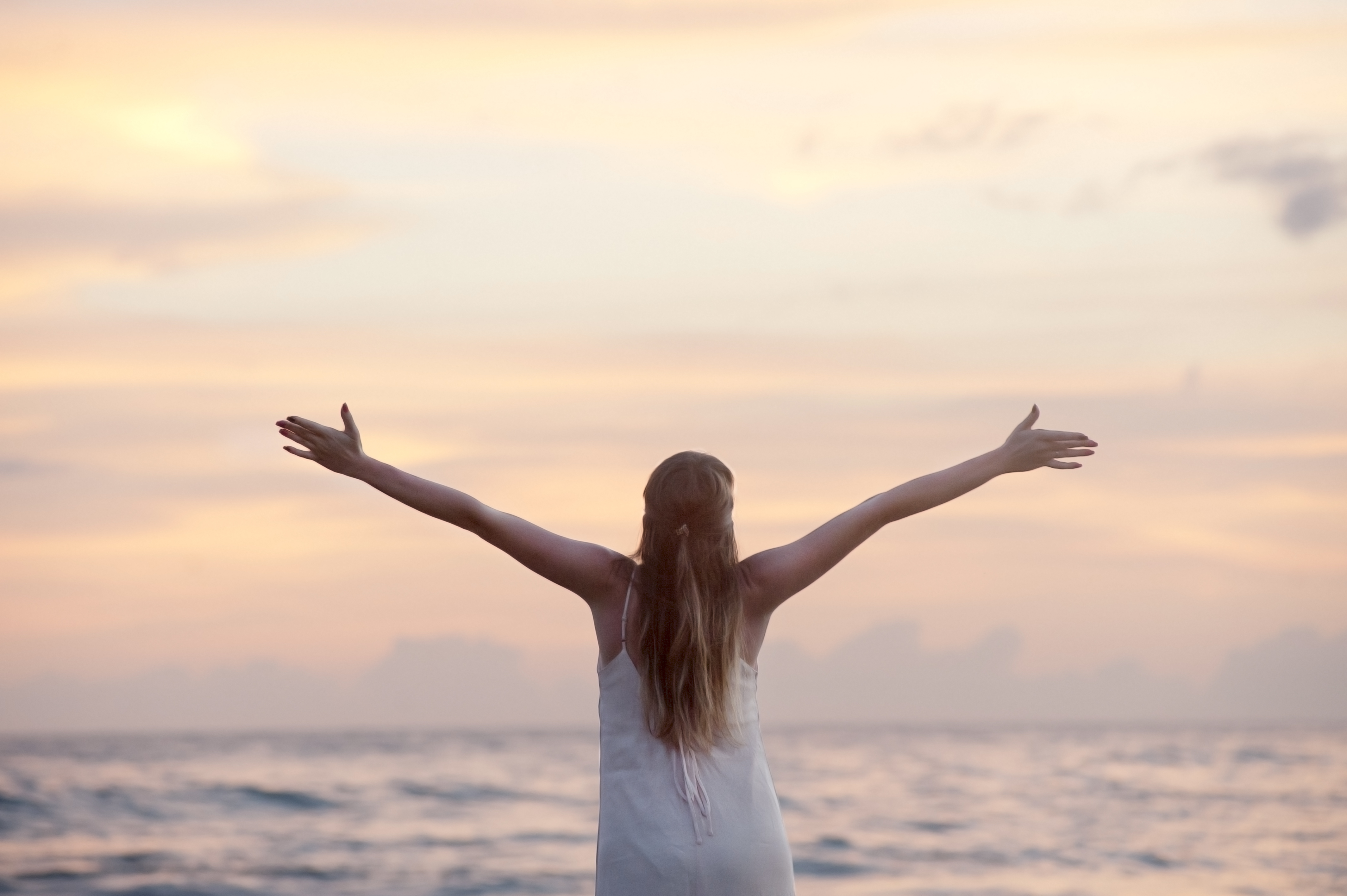 It's Friday, and time for another installment of our occasional series, Missional Good News. We try to find uplifting, or challenging or inspiring stories of people making a difference. Last week, I heard an interesting story on the radio. Here's the transcript:
GARCIA-NAVARRO: Heval Kelli is a Muslim Kurd whose family fled Syria in 1996 when he was only 11-years-old. He called in to tell us his story. His father, a lawyer, was imprisoned by the Syrian government.
KELLI: Police came to our house. Beat my mom. Beat me in the head. My father was released. And his friends in the government told him that it was not safe for him to stay anymore because the next time he would get arrested, he would never get out of the jail.
GARCIA-NAVARRO: His father paid smugglers to take the family to Europe, where they spent several years in German refugee camps. They were granted permanent asylum in the United States in 2001, just two weeks before September 11. After the attacks, their immigration was put on hold. And they worried that after years of uncertainty, they had missed their chance. Then they got the call. You have three days to get on a plane and come to the United States. They settled in Clarkston, Ga.
KELLI: For two days, we don't leave our home. We were too scared. But what happens is something changes everything. I remember it was a Sunday. And these people were knocking on our door. There were like these, you know, 10 white women and males. And they were standing there. First, we thought they were from the CIA.
So after three minutes of them knocking on the door, we decided to open the door. And there were actually members of All Saints' Episcopal Church. They came and say, hey, we heard about you guys. We want to welcome you to America. And they brought food and furniture. And we were surprised. I mean, how does a Southern Christian Church welcome a Muslim-Sunni refugee family right after 9/11? There must be something special about this place.
GARCIA-NAVARRO: How did you set up a new life? Were your parents able to find jobs?
KELLI: Well, my father, you know, had heart disease and kidney disease. So he couldn't work. My mom was wearing the hijab. And it was difficult to find a job without speaking English at that time. My brother was 14. And I was this 18-year-old high school senior who's trying to learn English without having friends or family. And every refugee coming to America, you get about three to four months of rent. And then you got to be independent. So me, within two weeks in America, I had my first job of my life. It was washing dishes after school 30, 40 hours a week. And I did that up to going to college.
GARCIA-NAVARRO: How did you balance working full time like that and studying, going to school?
KELLI: The best thing ever happened to me was washing dishes because it was a motivation to not be a dishwasher ever again. But the same time, the job is so - you know, you don't have to think about it. You just wash dishes. So for the 30, 40 hours, I would just review English words in my head, trying to write on the steam on the machine and just practice English. And my - you know, I came here September 2001. And I started at Georgia State University August 2002.
GARCIA-NAVARRO: I understand you're now a doctor.
KELLI: Yeah. It was a blessing. I went to Morehouse School of Medicine and then went to Emory University for internal medicine. And I'm a cardiology fellow at the university. The interesting part is the place where I used to wash dishes is one block away from where I train today as a cardiology fellow.
GARCIA-NAVARRO: Do you ever encounter people who are fearful, though? And what do you tell them?
KELLI: I think a lot of people have, maybe, misconceptions about refugees because they don't meet refugees. I had a patient who I took care of one day. And next thing, I was speaking at a church. And he came to me. He was like, I love this country. Like, you know, the way you spoke about it. You love this country as much I do. I'm a veteran. And he didn't recognize I was a doctor who took care of him in the ER. I was like, how's your kidney? He's like, how do you know? I was like, I was your physician. And now we work together to bring veterans and refugees together. So I think through our personal stories and interaction, we could get over the fears that people have for refugees.
This is a great story. Here are some things I would like to point out. The heroes for me were the anonymous church members who visited the family days after 9/11. When the full story of God's Kingdom gets told in heaven or after Jesus establishes the New Jerusalem, we will fully understand how much was accomplished by the nameless faithful: ordinary persons living out their faith, loving their neighbors, responding with love to the opportunities which come their way. This is what Jesus was describing in the " Parable of the Sheep and the Goats." (Matthew 25: 31-46)
Another aspect of the story that was noteworthy to me was people crossing a gap caused by the differences in cultures by establishing "bridges " based on the things we share in common. Part of our problems with immigrants is that we focus too much on the things that set us apart instead of searching diligently for common ground, and using that to connect and as a foundation on which to build a relationship. I'm talking about the veteran who reached out and then realized he and the immigrant doctor shared something. As they got to know each other they discovered they actually had a lot in common, enough to find a common goal and establish a partnership to reach that goal.
Another point is the doctor's statement that fear of refugees is largely a result of not knowing an immigrant on a personal level. This week I had a post on attitudes towards Muslims by white evangelical Christians. The statistics show two things: one white evangelical Christians distrust Muslims a lot and most do not know a single Muslim personally. Jesus commanded us to love our neighbors, and even if we are of the opinion that Muslims are our enemies, Jesus commanded us to love our enemies.
The last point I want to make is to urge us to use a balanced and/or positive narrative to frame our understanding of a controversial issue. During the recent US Presidential election the immigrant issue was successfully framed by narratives that promoted the view of immigrants as criminals and terrorists. The counter-narrative of immigrants making good and succeeding and contributing, got lost in the noise. While not denying the possibility of terrorism and crime as one possible outcome of immigration, we need to hear the more likely, positive stories of immigrants like this one so that fear and distrust do not rule the day.
Here's the link: http://www.npr.org/2017/06/11/532457897/the-call-in-the-refugee-experience-in-the-u-s
PRAY FOR GOI: MIT/MOT BEGINS
A few years back, GOI leadership made the decision to commitment to a "Mission Out of China" strategy. The idea was to commit resources towards partnering with mainland Chinese churches to send missionaries. There was some push back at the time, as the prevailing belief was that the church in China was not yet ready to do this. While there were and still are growing pains, steady progress is being made, vindicating the decision.
Evidence of this progress will be on display this month. Each year, GOI runs two mission mobilization/training programs in Thailand, MIT (Mission Intercultural Training) and MOT (Mission orientation Training). It starts tomorrow. This year over thirty students will be attending; many of them from China.
The object is get people on to the mission field! MIT is a blend of classroom instruction, field visits of mission and ministries, and personal and group reflection, culminating in street evangelism at a night market planned and executed by the students. If you want to know more, check out my very first posts on this blog where, a participant kept a diary of her MIT experience. Or, check out GO & i issue #19 which also contained the diary.
Please pray for these two courses. Pray for the GOI staff as they gather and instruct and interact with the students. Pray for the students as they travel, and engage in a month of challenging study. Pray they will hear clearly and respond to the call of God for missionary service.
If you want to know more contact your nearest GOI Area Office.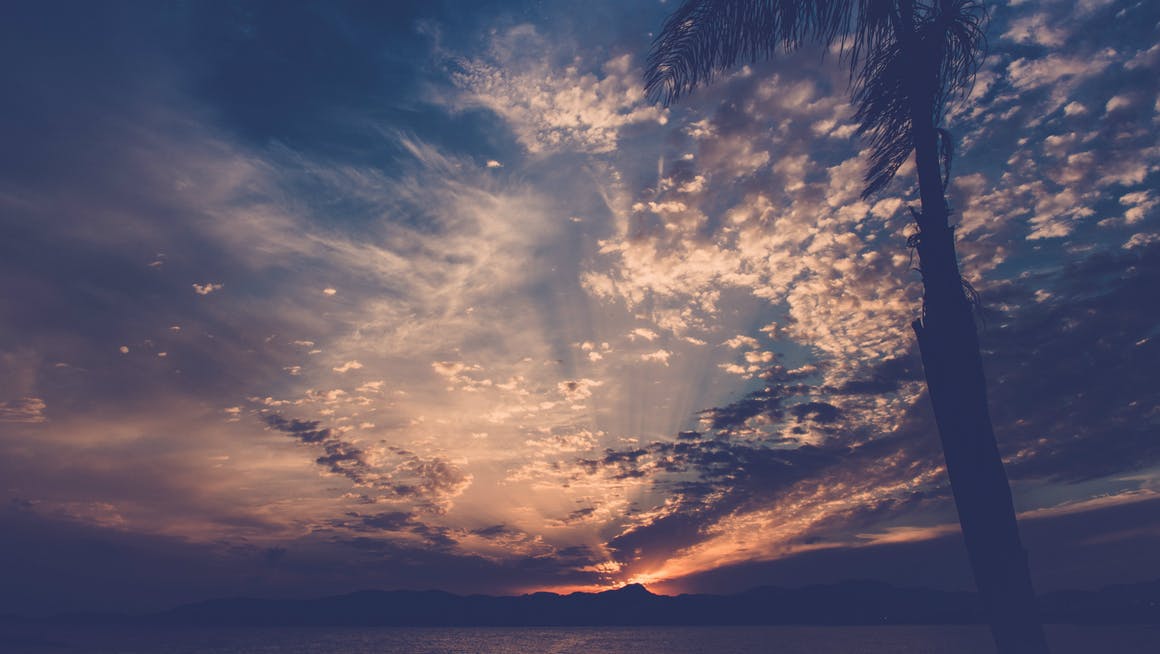 MEASURING DISCIPLESHIP PART 1
If you are on mission with God, discipleship needs to be part of your strategy. The only predicate in the Great Commission (Matthew 28:19) is "make disciples". So Jesus's final words and instruction is to make disciples. This means that the end product of your ministry efforts needs to be disciples who are themselves making more disciples. This is how God's Kingdom is built, and God's Mission is accomplished. As faithful disciples are being made they become salt and light to their communities and salvation comes to every aspect of society.
So today's topic of discussion is how do we know the people we are ministering to are making progress as disciples? The first question to ask is how do we know someone is a disciple? At one time, discipleship could be understood as a separate, next stage after conversion: So people who went forward at an evangelism event or raised their hand or said the sinner's prayer, but didn't move on from there were seen as saved but not disciples. But, the new consensus is that if you do not identify yourself as a disciple of Jesus, conversion hasn't really happened. So I made as part of my baptism process to introduce the necessity of those wishing to be baptized identify themselves as disciples of Jesus.
Baptism is an act of initiation and is an opportunity to get those being baptized on the path of discipleship. Baptism is a sacrament of the church. The origin of the word "sacrament" had to do with the oath of loyalty a soldier made when joining the army. The church adopted this word, so this lends well to the idea of discipleship. Preparing a testimony should be part of the baptism process and the theme of the testimony should include seeing themselves as being in relationship with Jesus.
Another part of this process should be to get them actively involved in a discipleship process. It takes three weeks for something to become habitual. It's not realistic to expect someone to take ownership of something before that, so you will need to hold these fledging disciples accountable until they have taken ownership. There are lots of ways to do this, but the idea is to find an approach or resource that works for you and stick with it. Here are some ideas that I've seen work.
· Study a book or resource on discipleship as part of the baptism process. There are lots of resources out there-Rick Warren's Purpose Driven Life, Avery Willis's MasterLife, Floyd McClung's Follow, Warren Wiersbe's Being a Child of God.
· Help them develop a quiet time of worship, Bible reading and prayer.
· Help them study the Bible on their own: Discovery Bible Study Method
What ways have you found effective in getting someone on the path of discipleship? Please share your ideas and experiences by replying to this post.
Next time we will discuss some benchmarks which indicate progress as a disciple.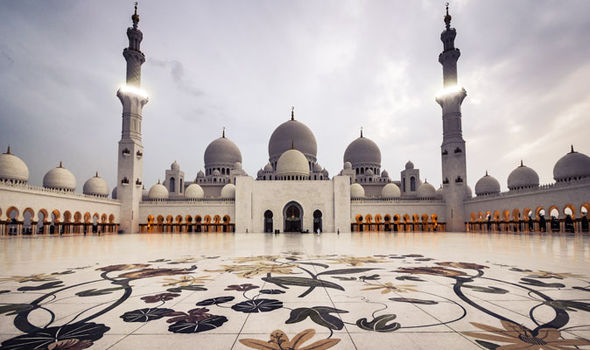 EVANGELICALS' ATTITUDE TOWARDS MUSLIMS
The Muslim observance of Ramadan is continuing. We have been challenging missional Christians to take this opportunity to pray for and witness to our Muslim neighbors. I would have thought this to be a no-brainer, but I recently read an article which describes the attitudes of US evangelicals towards Muslims.
The article points out that there are 3.3 million Muslims in the US , about 1% of the population, and the population is increasing as some 39,000 Muslim refugees were admitted to the country last year. But recent surveys consistently indicate white evangelical's negative attitudes towards Muslims:
· They show the highest level of support for restrictions on Muslim immigration (by a 3 to 1 margin white evangelicals support President Trump's travel ban)
· 70% of white evangelicals are "very concerned" about the threat of Islamic extremism in US.
· 50% believe that Muslims living in US have either "great deal" or "fair amount" support for extremism.
· 74% believe that Muslim values and American values conflict with each other.
· A majority of white evangelicals do not know a single Muslim; only 35% say they have a personal connection to a Muslim.
Such attitudes reflect and promote fear of Muslims and become an obstacle to reaching out to them. These surveys indicate we need to examine our hearts before God, about our attitudes towards Muslims. We need to be realistic, recognizing the possible threat of terrorism but not let it get in the way of Jesus's command to "Love our neighbors."
Here is link to an open letter from over 200 evangelical leaders to President Trump urging him to not reduce refugee re-settlement of Muslims . It is an example of a Biblical and realistic approach to Muslims.
https://www.worldrelief.org/press-releases/evangelical-leaders-from-all-50-states-urge-president-trump-to-reconsider-reduction-in-refugee-resettlment
THE DEAF: AN UNREACHED PEOPLES GROUP
Yesterday, June 11 was designated as the World Deaf Day of Prayer, an initiative started by Deaf community thought-leader John R. Graham to raise awareness for the spiritual needs of this community and call people to pray.
The dominant mission strategy for the last half century has been reaching unreached peoples. This usually means identifying specific groups based on their ethnic, language and cultural identity. The idea is that Christians need to contextualize the Gospel and intentionally go and reach these unreached for God. The reason the unreached have not been reached is because of barriers that prevent the Gospel from reaching them. The standard for what constitutes a group as unreached is less than 2% of that group as believers. On the basis of this analysis, the deaf of the world are an unreached peoples group. Of the 70 million deaf worldwide less than 2% are believers, and their deafness constitutes a barrier to the Gospel.
You might ask why not give them written Gospel materials and the Bible? The answer is that many of the deaf around the world are illiterate and cannot read the Bible and Gospel material in their heart language. So the material needs to be translated into their sign language. There are over 400 different sign languages in use around the world. 95% of them have no Bible translation.
The Deaf Bible Society is committed to sharing the Gospel with the deaf. They have smartphone apps that have Bible portions in 20 of the sign language using free videos. Find out more here:
https://www.deafbiblesociety.com/
Pray for churches to mobilize to reach the deaf. Pray for more outreaches to deaf.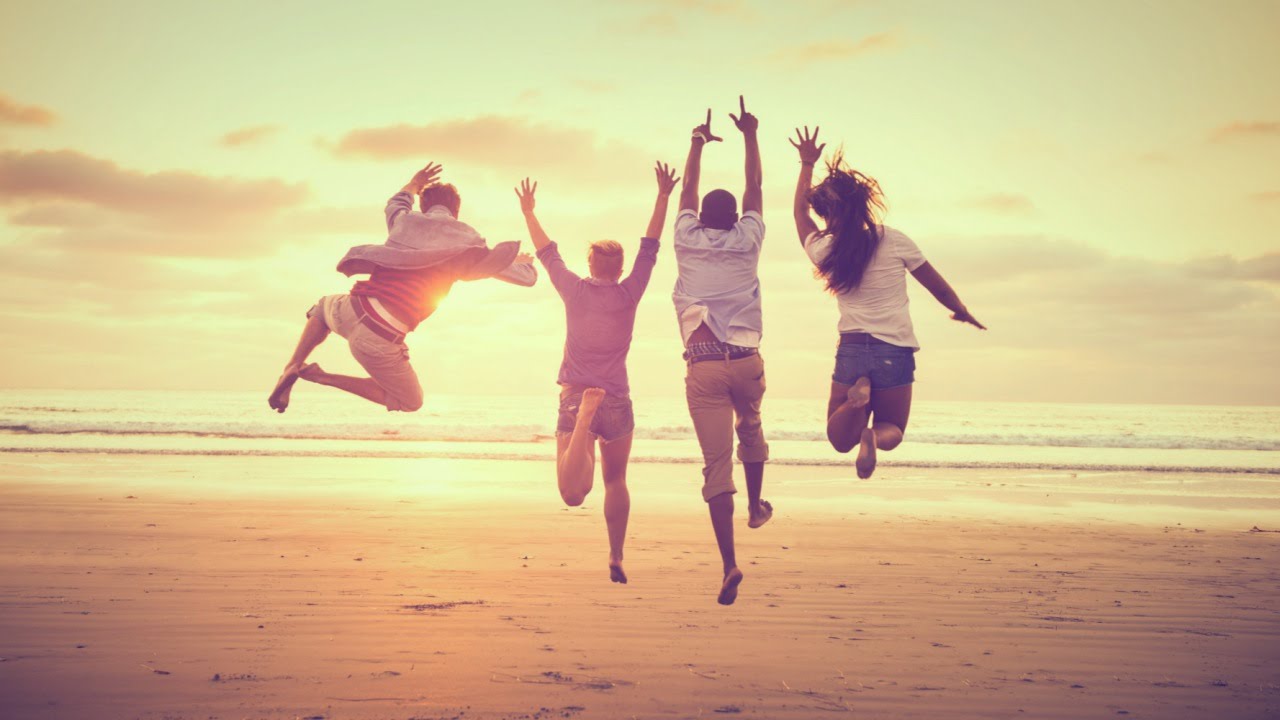 After a brief hiatus, Missional Good News is back! I was having trouble finding stories. But this doesn't mean there was an absence of good news. God is always at work accomplishing His purposes and building His Kingdom. Sometimes the media is behind. This week's story had its origin over a decade ago. God may be always at work, but the good results are rarely instantaneous, and the problems being addressed may not face a total solution until Jesus returns again. But the promise of the Gospel is hope and transformation.
Sex trafficking, especially of children is one of the ugliest social problems. The June 2017 issue of Christianity Today, has an in-depth article how the church has confronted this evil in Cambodia and praise God has made remarkable progress. A Christian human rights organization, International Justice Mission (IJM) began investigating the sex trafficking industry in Cambodia in 2004. During the 1970's, the Khmer Rouge, a communist revolutionary group, took over the government, and plunged the country into a chaotic, totalitarian social experiment which devastated the country. They waged a genocidal campaign against the wealthy, the religious and educated which resulted in the death of 20% of the population: the infamous "Killing Fields." After their overthrow, it took decades for the country to heal, and in the aftermath, extreme poverty and a lack of government control resulted in a burgeoning sex industry. The most appalling aspect was the prevalence of child prostitutes (an estimated 30% of the prostitutes were children) some as young as 10 years old.
The solution was quite a complicated process. After documenting the abuse, laws needed to be written, police and the justice system needed to be trained, equipped and motivated to take on the problem. Eventually through patient, persistent effort, these necessary tasks were accomplished, and IJM sent out undercover operatives to locate the brothels, which were raided by police. After a decade, now the government has taken ownership of dealing with the criminal aspect of this problem. The results have been dramatic. The per centage of child prostitutes has been reduced from 30% to .1%.
Of course raiding brothels does not solve the problem as the underlying causes of the sex industry are not addressed. These underage girls were often encouraged by their families to enter the sex industry due to the families' extreme poverty. The sex industry is a very lucrative industry, where even small brothels can bring in over a million dollars per year. These young victims once rescued need to be provided alternatives. The story shifts its focus on another ministry, Agape International Ministry (AIM) which has as its mission addressing the root causes of the problem and the restoration of the young victims.
Solving the underlying problems is a complicated task, involving an extensive range of ministries. Quoting the article: AIM attempts to address the underlying reason girls get sold in the first place. For any "excuse" families have for prostituting their daughters, it tries to offer an immediate solution. Can't afford education? Join their kids club, community school ,or adult English classes. A medical emergency that requires immediate funds? Come to their free clinic. No job? AIM will offer one on the spot…Meanwhile, a storefront kickboxing gym invites pimps, brokers and abusers to train, supplementing workouts with discussions on godly manhood. When community members end up arrested for trafficking or other criminal activity, AIM offers to house and support their families at a short-term shelter.
The article concludes with a focus on healing the long term consequences of being a child sex worker. A project was funded to study the problem and the article tells the reader of two ministries, Rapha House and Pleroma Home for Girls involved in the healing and restoration of these girls; a process that can take years. The names of the organizations reflect their Christian connection and the power and hope of the Gospel. Rapha is a Biblical Hebrew word meaning, "to be completely healed". Pleroma is a Biblical Greek word with an appropriately rich meaning of: that which fills up a deficiency; abundance, fullness, fulfillment, full acceptance, full development.
The theme of this article is transforming power of the Gospel. It begins with the testimony of a native IJM worker who was hired to go undercover to identify brothels. A Buddhist law student, he worked as a DJ at a sex club as a cover for his investigations. He was given a Bible when he was hired by IJM and he began to read it while doing his investigations. He was excited by his undercover assignment, disgusted by what he was witnessing and deeply afraid of what would happen to him if he was found out. He read and memorized, Romans 12:12, ("Be joyful in hope, patient in affliction, faithful in prayer.")and would repeat it over and over. Over time, he testifies, "Fear led to longing; longing lead to transformation that is unimaginable…God didn't just change me, He also changed my family, a community, a nation."
One of the young ladies at Pleroma Home is quoted: "No matter what you have experienced. You can change. Somehow I thought I was changing myself, but it was the Lord changing me." Even the ministers are changed. AIM country director says,"We believe God wants to transform every life: the victim and the victimizer as well…The longer I work here, I don't have more hate and more anger. I have more compassion."
Praise God as His church opens her eyes and recognizes evil and sin and holistically brings the light of the Gospel to these dark situations. If you have social work or counseling expertise consider looking for opportunities to partner with God to bring your gifts and skills to a hurting world.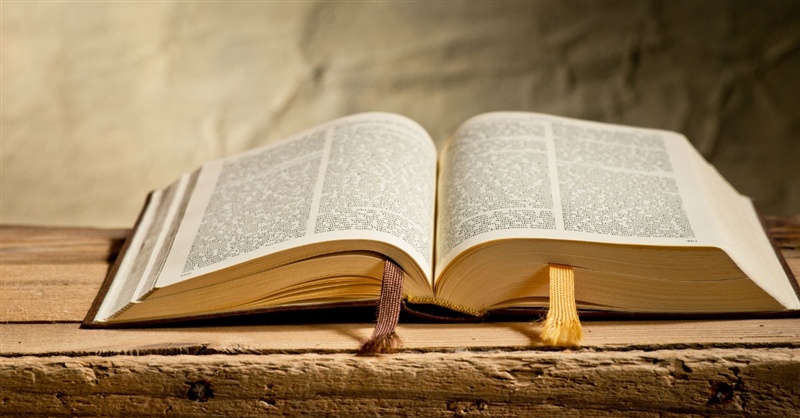 As evangelical Christians on a mission with God, the importance and value of the Bible can hardly be over -estimated. It provides the foundation for everything. The only thing more important is our personal relationship with God, but even with that the Bible plays a major role. Our mission, vision, core values; our message, means, methods, principles of operation all need to be based on the Bible. So it is fundamental that we on occasion review and renew our commitment to Scriptures. This will insure we habitually read, study and apply the Bible and keep it as our standard for faith and practice and as a result keep our relationship with God in good health.
I've been preaching every other week at the English congregation of a Chinese church, and my last sermons were on the importance of the Bible as a foundation for discipleship. My texts were Psalm 19, and 2 Timothy 3:14-17, both very important passages about the importance of the Bible. It is always important to preach the sermon to myself before I inflict it on others, and as I prepared these sermons, I came to realize that my devotional Bible reading had declined. I've been studying it a lot but I haven't been feeding on the Bible as my daily bread as I used to and as I should.
So here is a diagnostic exercise for you, to check out the status of your attitudes and practices regarding the Bible. The classic text on the importance of the Bible is Psalm 119, the longest chapter in the Bible. It's length might intimidate us, yet it sets the standard for us when it comes to the Bible. As you read it can you in total honesty say that your attitudes and practices match those of the author of Psalm 119?
To help us in this very important task, I discovered a very helpful resource. At the Jesus Creed blog, Dr. Scott McKnight is blogging his way through Psalm 119. Though Dr. McKnight is a New Testament scholar, his insight to this Psalm have been challenging and enriching. He is devoting a day for each of the 22 sections of this Psalm. I urge you to join in and work your way through to the end!
Here is the link: http://www.patheos.com/blogs/jesuscreed/2017/06/01/bible-central-1/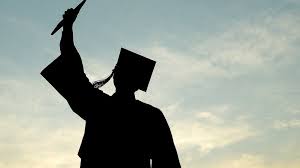 CONGRATULATIONS TO GRADUATES: WHAT'S NEXT?
If you recently graduated our heartiest congratulations to you! We commend you for your hard work and perseverance and our best wishes for a bright future. If you know someone who has graduated recently this post is also for you. Help your grad launch into a life of significance and purpose. This launching is not automatic. It used to be that adolescence ended at 18 years of age, but social scientists have noticed that adolescence is now often extended with full adulthood being postponed until mid to late 20's, even early 30's. One antidote for this is for grads to develop an identity in Christ and live their lives on basis of a calling from God or a vocation. This does not mean necessarily to become a pastor or a missionary: almost any worthy profession or activity can be a calling from God. But it does require that they recognize what God is already doing in their lives and what God hopes to do in the future in their lives.
Here are some resources to help in this process:
· Purpose Driven Life by Rick Warren-a huge best seller filled with wise advice on the purposes of God and how and why we should align our lives with these purposes.
· The Mission of God, The Mission of God's People by Christopher Wright- both are in-depth, Biblical analysis of God's Mission and how to be involved.
· A Holy Ambition, Don't Waste Your Life by John Piper-Two books filled with a righteous passion for God's Glory that is infectious and inspiring.
If you are a grad consider getting one of these books, read it and ponder how the message applies to you and your future path and your next steps. If you know a grad, consider getting one of these books and giving it as a gift. You could change a life and help build God's Kingdom.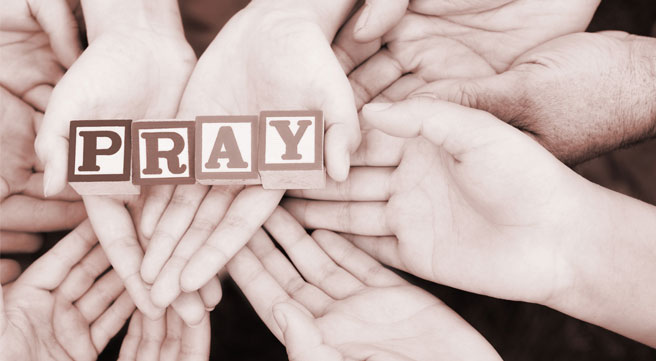 INTERNATIONAL DAY OF PRAYER FOR THE UNREACHED
Unreached Peoples Group is still a major mission strategy and reaching them the most urgent world evangelism need. Here is an up to date overview courtesy of the Joshua Project:
Billions have yet to hear the Gospel. June 4,2017 is International Day for the Unreached. There will be a special Facebook event.
Please go to this website for more info: https://dayfortheunreached.org/about
Here is a link to their Facebook page: https://www.facebook.com/dayfortheunreached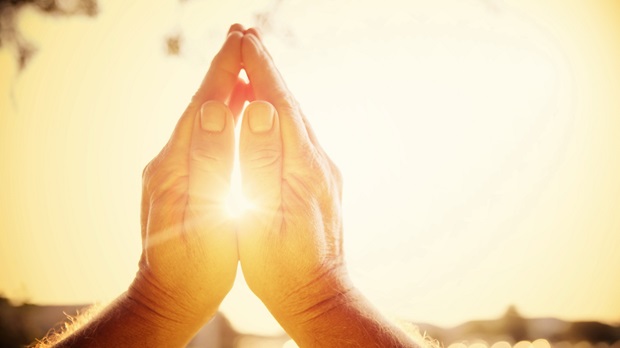 PRAY FOR CHINA: FEEDING A BILLION PEOPLE
I read an excellent story on how China is confronting the problem of feeding her billion people. The problem is compounded because: China's prosperity has resulted in major changes in the Chinese diet, requiring more and different kinds of food to be produced; industrialization has reduced the land and manpower devoted to agriculture; industrialization has polluted air land and water; the large population growth of China's neighbor will compete with China for food; China's food industry has had a history of producing contaminated food; the Green Revolution while producing record crop yields has polluted the land and water. The issues China face in feeding her people are daunting.
Fortunately they are aware of the problem and are aggressively seeking largely technological solutions.
Take time to read the article, it is well written and has a lot of information presented in graphics. It provides a good overview of this issue. Pray that China will find good solutions to these problems. Food has become increasingly a moral and theological issue. I took an ethics course in seminary and a third of the course dealt with moral dimension of what and how we eat, and how it is grown and distributed. It also taught us to examine government policies regarding crop production, subsidies, aid to poor and developing nations. Justice is a core value for Christians and it certainly applies to how food is distributed. Stewardship of God's creation is another ethical dimension. The Green Revolution which boosted crop yields to fend off famine and starvation with its reliance on pesticide and chemical fertilizers had a detrimental effect on environment. Please pray that as China tackles the problem of feeding her people the moral dimension of her solutions will be taken into account.
Here is the link: https://www.bloomberg.com/graphics/2017-feeding-china/