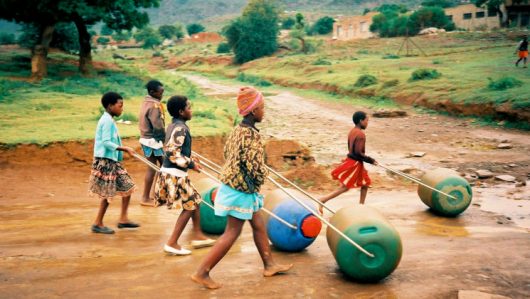 MISSIONAL GOOD NEWS: THE HIPPO ROLLER
x
It's Friday and time for next installment of Missional Good News, our weekly post about people on mission making the world a better place. If you have been reading the blog regularly, you may have realized I'm a sucker for clever gadgets which address major problems. I enjoy creativity, good engineering mixed with compassion to meet people's needs. So I was thrilled to find out about the Hippo Roller.
Clean water is a huge problem in many parts of the world. Many diseases are spread through dirty water, and diarrhea caused by dirty water can be fatal to young children. So to get clean water is a necessity. But this often involves women walking for miles and carrying heavy containers on their heads. This is a very common sight all throughout the developing world. Hours a day can be devoted to this simple but necessary task. But carrying such heavy loads can cause neck and back problems.
So, two South Africans invented the Hippo Roller.
It is a large capacity 90 liters, so water no longer needs to be collected daily. Here is a list of benefits:
· The benefits enjoyed by the users are experienced immediately unlike many projects that require extensive time and money before results are seen.
· Reduces suffering caused by heavy loads
· Improves hygiene and health
· Empowers women and children
· More time for economic activities
· More time for education
· Makes the elderly less dependent
· Improves morale and personal dignity
· Improves irrigation of food gardens
Here is a link to the website: https://www.hipporoller.org/
For all of you industrial designers or engineers out there, how about finding a social problem where you can use your talent and skill to find a technical solution? For all you entrepreneurs out there, how can you use your business skills to get this technology distributed to those in need ?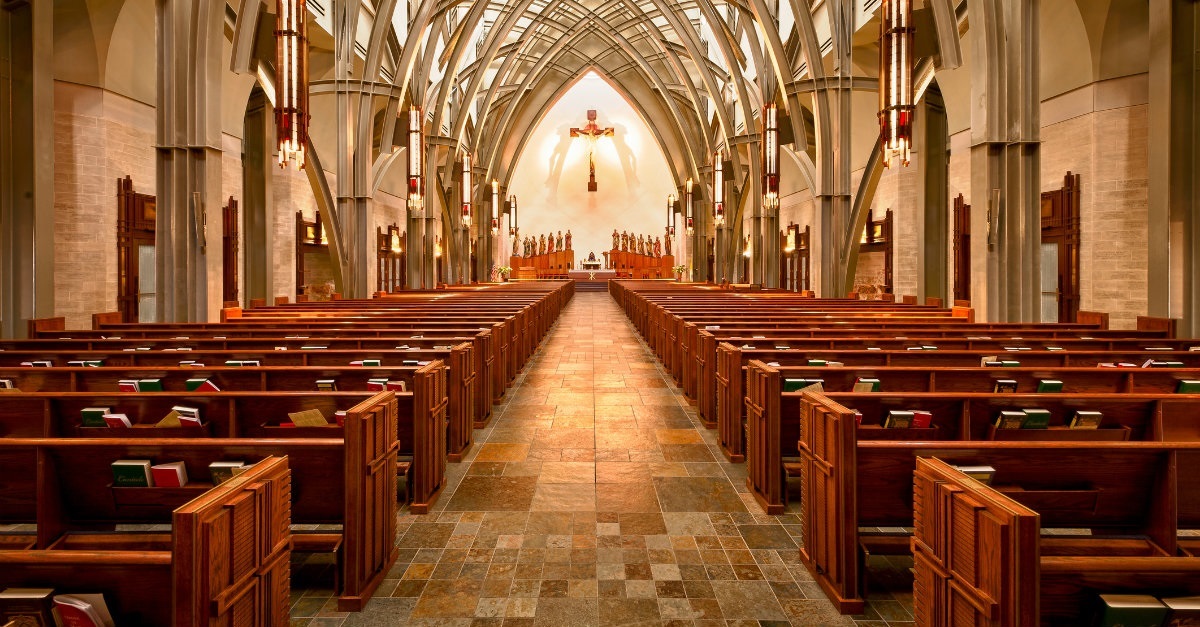 PRAY FOR CHINA: CHANGES IN MINISTRY CLIMATE
No doubt many of the readers are involved in ministry to the Chinese church, and have been doing so for a while, perhaps even decades. However one very significant fact about China is the rapid rate of change. The church is growing and maturing, and the new NGO law may change how ministry is done. With that in mind, here are two resources which can help you get a handle on the changes, and how you and your ministry may need to adapt.
The first is an on-going series from the Chinasource website, called "Seven Trends Impacting foreign Christians in China." Thus far author Brent Fulton has discussed the changes from training to mentoring, and leading to modeling.
Here is the link: http://www.chinasource.org/resource-library/series-index/7-trends-impacting-foreign-christians-in-china
There is a mission graphic from GMI which also deals with this issue.
Pray for those foreign Christians ministering in China, may they have wisdom to properly respond to the changes in China.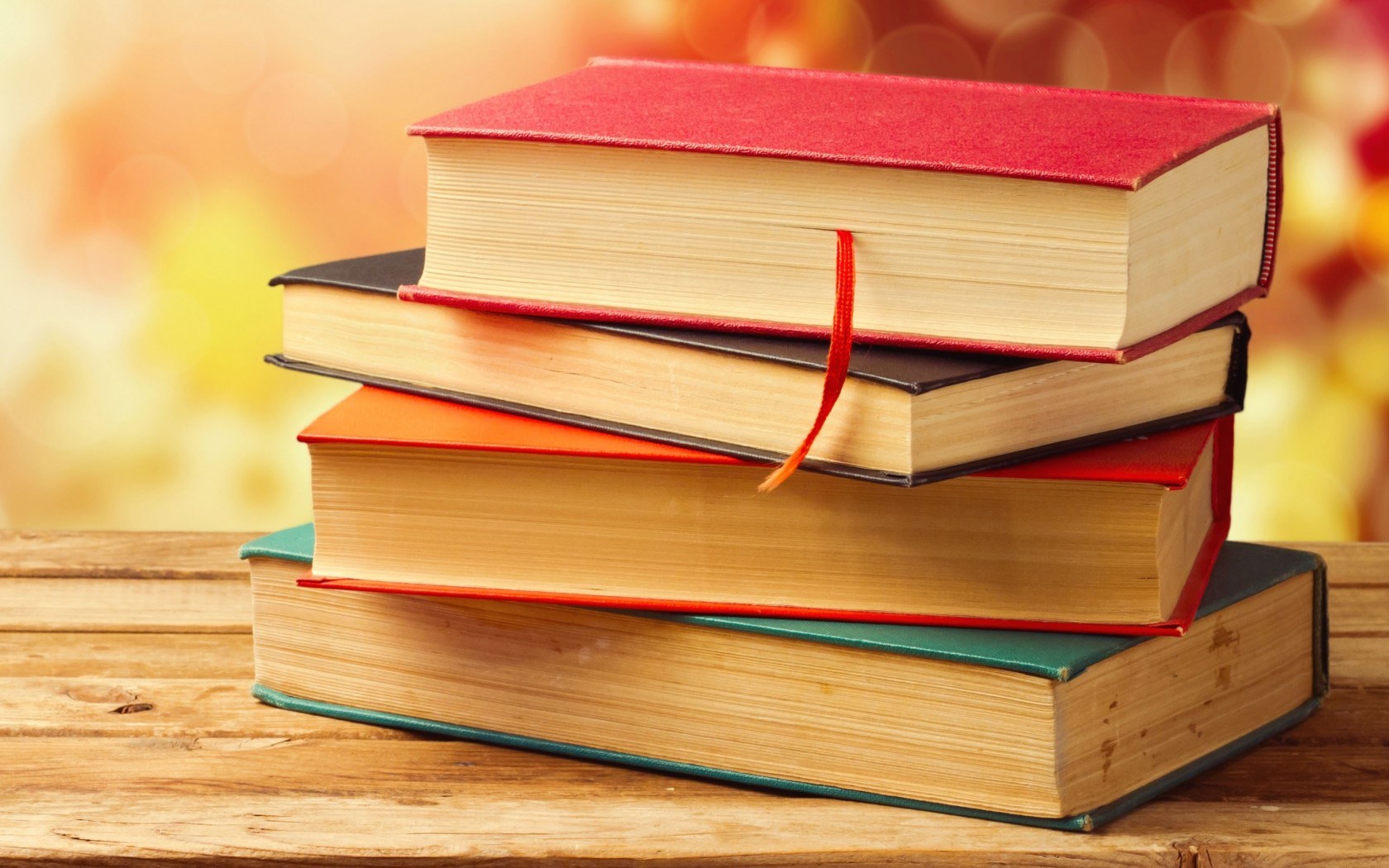 GLOBAL MISSION HANDBOOK #62
We are continuing in our series on Hoke and Taylor's Global Mission Handbook. Last time we began to consider their discussion of the right kind and amount of education that is needed to accomplish your mission. This is one area where it may take discernment and bringing in others for wise counsel, as each of us is unique and the path we may be on differ from another's path. Here is their advice on the kind of education that is needed and may be required by sending agencies:
· They believe that a broad based, general, classic "liberal arts" degree provides "an invaluable foundation for long-term, cross-cultural ministry for most people, and it is the educational base most mission agencies prefer." It provides a breadth of understanding which prepares one for more specialized training.
· If you have an opportunity, they suggest a Christian liberal arts college degree, as the education there will integrate faith and knowledge. If you attend a secular university, you will probably have to make the connections on your own. The Christian college will also provide opportunities to acquire the biblical studies, theology, church history and missions classes that are necessary.
· They also suggest a prospective missionary take classes on cultural anthropology or sociology, linguistics, or the foreign language of where you will serve, international relations, economics, international development, cross-cultural communications. The goal is to achieve "biblical holism": where the Gospel is understood as ministry in Word, deed, and power just as Jesus did.
· Missionaries also need to understand the world's religions and mission history so as not to repeat the mistakes of the past.
· Praise God there are many options to acquire the Bible, theology missions courses. Consider intensive courses, summer semesters, on line, distance learning, Christian colleges, universities, seminaries, churches, para-church and mission organizations.
They finish the article with two bits of wise advice:
· By faith, and experience, we believe, God will provide the necessary training for those who answer His mission call whether formally or informally.
· But the statistics of the attrition rate of first term missionaries are real and the anecdotes of the suffering means you must make every effort to become as prepared as possible which will make you less vulnerable to the destructive forces encountered while on mission.
This article is an introduction. Looking ahead there are two more articles which will deal with the issues in more detail. My experience backs up their advice. My parents wisely required me to pursue a liberal arts education, which I took at a secular university. Though my mission work was separated by decades from my secondary education, my basic liberal arts education prepared me for the specialized training required by missions and my mission tasks and responsibilities. I realize I use that education every day. I regret I didn't attend a Christian college for my undergraduate degree. If I had been exposed to biblical studies, theology, and church history as an undergraduate I think my career path might have been markedly different. But I had decades ministering at local churches and para-church organizations in a variety of ministries and roles. Each shaped me and taught me things which I continue to use regularly. God doesn't waste any experience or skill or talent or bit of education. You, the whole person God created and is shaping is His gift to the world. Recognize God at work in your life and God at work through your life!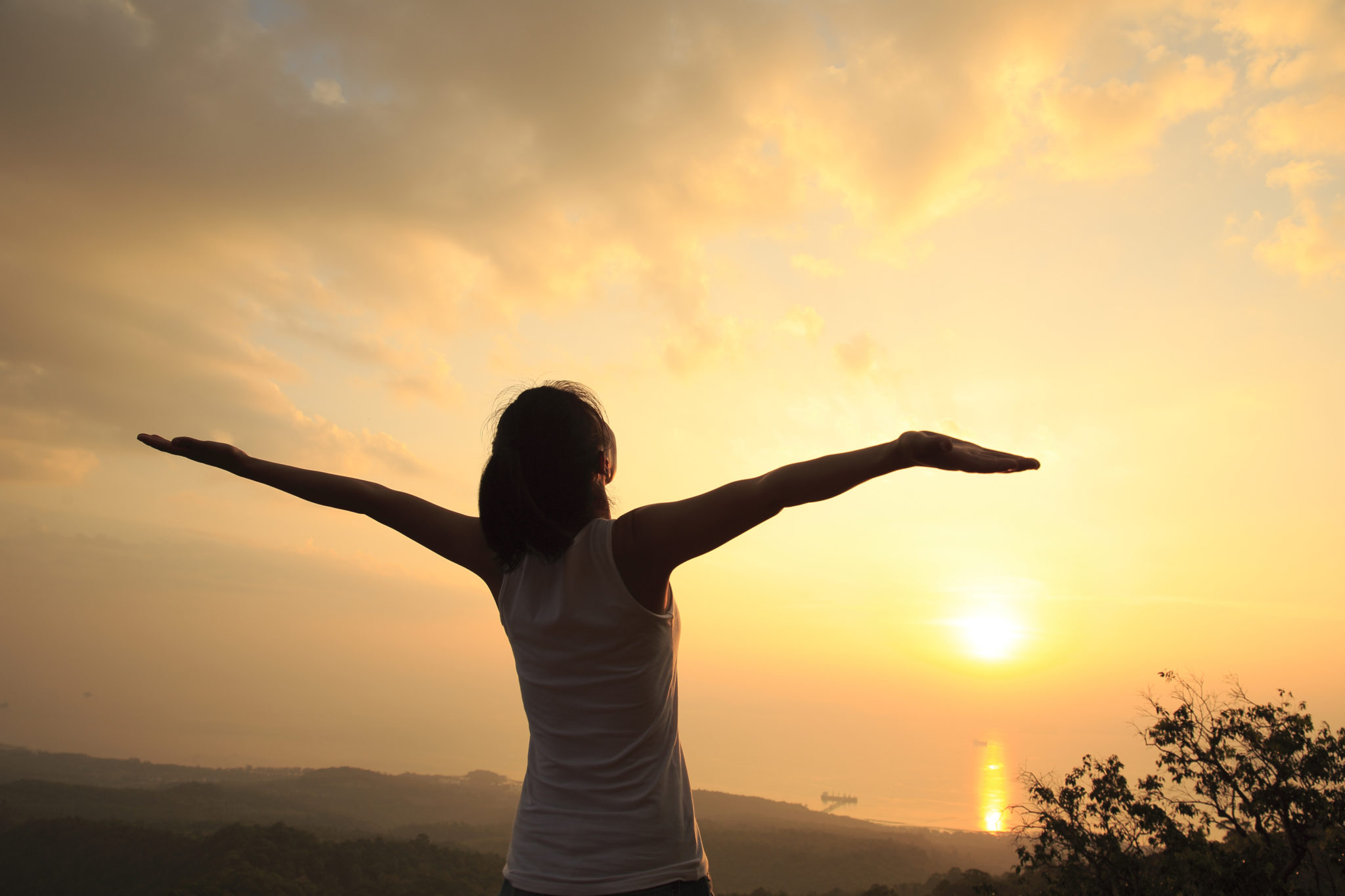 STM TRIP TIPS: PROMOTING SPIRITUAL GROWTH
Last week we started a mini-series on tips for short term mission trip leaders as they prepare and lead their teams this summer. We started by focusing on basics. We discussed how leaders need to know the "big picture" of missions so they can understand and explain to their teammates how their trip fits in. Today we will continue by focusing on the basics of preparing your team. Getting ready for a trip involves a lot of little details: packing lists, airline reservations, van rentals, housing, visas, etc. The most important is the spiritual preparation of the participants: The heart of any matter is the matter of the heart!
The single best resource IMHO, is Cindy Judge's Before You Pack Your Bags, Prepare Your Heart. This is a forty page devotional which can be used before the trip, and during the trip. Each lesson asks the reader to read and ponder a Bible passage relevant to short term missions. The topics are very much on point and deal with the major issues of short term missions. Get a copy for each person going, and make sure they do it! It is available at Amazon or here: http://www.stemintl.org/publications/order/product/mr29 Check out the other great resources while you are there!
Good leaders need to be focused, and taking care of all the details of pulling off a trip can exhaust all of our time and energy, but if you have a 'big picture" of missions here is an important issue to consider: God is calling each of His followers to be involved in missions in some capacity. So this trip you are planning could be a crucial event in the life of the participants in helping them determine their mission calling. So help them see what God is doing in their lives, and how they can cooperate with God. The best resource for this is The Trail: A Global Journey for God's Glory. Pioneers used to provide it, but when I checked it is no longer there. If you want a copy, respond to post, and I'll email you a pdf. Go over this resource with the participants before and after the trip and have them figure out where they are at.
I received an email from Group Publishing which discusses an idea which has the potential to encourage and accelerate the spiritual growth and development of team members as well as build team unity. I was so impressed by the idea, I'm quoting extensively from the email. I have one caution: Make sure the "mini-mission" does not eclipse or distract from your actual mission trip purpose.
Missions is about responding to Jesus and joining him in what he's doing wherever we are. Yet as we plan trips and experiences for teenagers to go serve "somewhere else," we tend to nurture a destination mentality. It says, "When we get there, then Jesus will work in us. And if we return there every year, he'll continue to work in us."
What if you could deflate that concept along your journey? A solution I created involves fun tie-ins called mini-missions. I believe Jesus does amazing things in and through us when we enter situations that involve being stretched and stretching others. I've also discovered we need a way to emphasize that this happens not just when we "get there" but while we're getting there. (After all, isn't that how life happens?)
So whether I'm planning a trip on my own or using a well-planned and executed program such as Group Mission Trips, here's the plan: Every morning on the trip from day one, our leaders review possible options. It's a process of prayer and discernment based on where this particular group seems to be and what they're capable of pulling off that day.
Each day we ask a different student to pick from three different envelopes with no writing on the outside. Whatever they open and read becomes the group's mini-mission task for that day. The group's success or failure earns them perks such as extra group grocery money, free time to go shopping, a late-night snack run on us, and so on.
This approach has several advantages. First, it adds a fun relational component that helps the group bond from the ground up. It also opens teenagers to the idea that the missions experience is about more than just going somewhere else to "do good deeds." Instead, we're letting Jesus shape something deeper inside us. Through mini-missions, I've watched teenagers transform from strangers or mere acquaintances into young people who challenge one another into some really great places.
Mini-missions we've used include:
· Silence Day—For a certain number of hours, no one is allowed to talk or make any vocal noises. Teenagers and adults can write things down, use hand signals, or create their own Morse Code type of communication system. Another option is to allow only one person to talk during each hour. Several great lessons can be drawn from this; for example, how challenging it can be to express ourselves and how relationships require intentional investments besides communication.
· Attachment Day—Kids buddy-up with someone of the same gender, and the pair is tied together with a thin string. Let participants determine how long the string is, and have them stay attached except for bathroom time. This will spark some great dialogue about who we attach ourselves to in life, and how they influence us.
· Compliment Day—Every interaction with team members or complete strangers must include at least one compliment. This emphasizes that we're called to encourage one another.
· Salutation Day—Have team members use Mr., Mrs., or Miss to address each person they interact with throughout the day.
· Trash Day—Wherever you go, look for trash to pick up. We always have opportunities to make a difference by caring for God's creation.
· No-Shower Day—For 24 hours, no showers are allowed (which is a greater challenge for some people than others). This ties into how we're sometimes comfortable living with sin rather than letting Jesus cleanse us.
· Carry Someone's Burdens Day—You can't carry your own stuff (Bible, backpack, etc.), only someone else's. This is a great illustration about the body of Christ.
· Letter Home Day—Students must write something meaningful to someone back home, either to be mailed or hand-delivered upon arrival. Set a 200-word minimum and use the honor system.
· Yuck Day—Every meal must include a food that teenagers normally wouldn't eat, without complaining.
· Gum Day—Team members must chew gum all day long, including during meals. (Provide an alternative for teenagers wearing braces.) This is a great lesson about the "little things" in our lives that affect everything else.
· Dollar Lunch Day—If team members are buying their own food, challenge them to spend only a dollar per meal one day. Compare that to what the average person lives on.
What has worked for you as you have intentionally focused on the spiritual development and growth of your team members? Please share your thoughts by responding to post.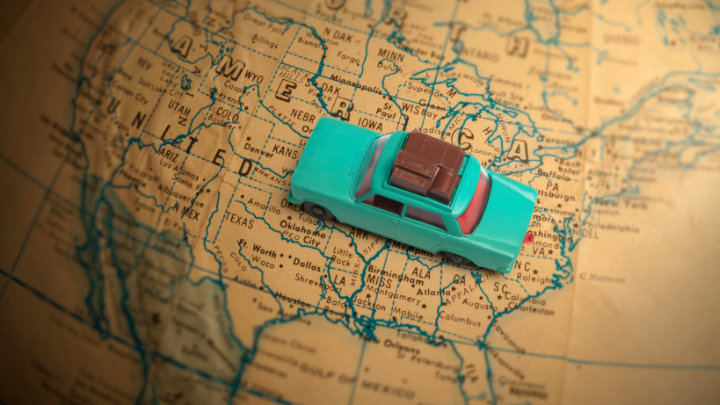 Last night I attended a presentation by a young man who is planning a summer STM trip going to South Africa for leadership training in preparation for becoming a career missionary. His path to the mission field is very instructive. Two summers ago he took AVANCE, summer mission intensive training in Mexico City. He has been active in his Inter Varsity club at college and has been intentionally reaching out to international students and organizing prayer for unreached peoples. He has also attended the Urbana Mission Conference. Clearly God has been at work in his life guiding, directing, and opening doors and at the same time he has taken his missionary call seriously and actively cooperated with God, even willing to go out of his comfort zone. For instance he has become involved in the Black Student organization at his school. He is the only white member.
As part of his presentation he showed a video clip which he said inspired him. It is reminiscent of Paul Harvey's, "So God made a farmer" speech that was highlighted at a Super Bowl many years ago. It is as accurate and succinct and inspiring a portrait of a missionary's identity, purpose and core values as you will find.
Watch it, be inspired and look for ways you can share this with your church and others.
https://www.youtube.com/watch?v=ZDOwQULyp9k&list=PLhnB9GTWFrgJ6_Mu0XOppoARBr1s6D3-1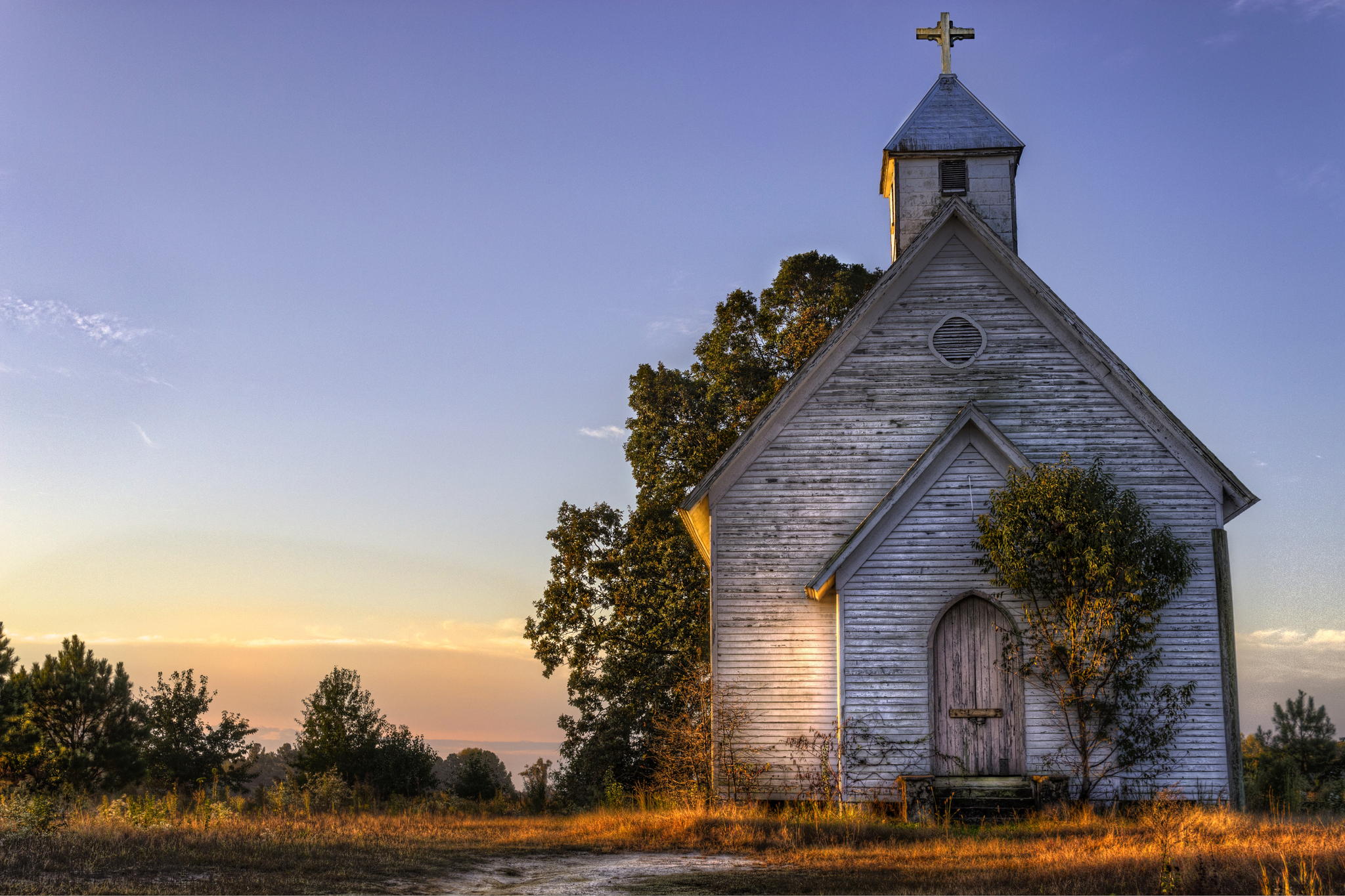 MISSIONAL GOOD NEWS: THE CHURCH ENTERS THE MARKET
It's Friday and time for our next installment of Missional Good News, where we celebrate God busy at work through His people and His church changing the world, and accomplishing His Mission. We hope you are enjoying these stories. We all need the encouragement, and to have our spirits buoyed by stories that tug at our heart, but I hope as well that these stories are a call to action: See what others are doing, what can we do in our situation? Part of the Good News is that God is already at work, we just have to recognize His activity and join in with Him!
The other day I was involved in presenting a workshop on churches developing a mission program. Part of the class activities was the attendees introducing themselves. They were invited to respond to the question: "Why are you here today?" One of them responded, "Our church needs to get outside our four walls! It's like we are prisoners locked up when we need to go out into our community!" For me that was the most profound thing said that morning. Now there are lots of ways churches can do that. Today we will look at the story of one way a church can impact its neighborhood.
It's the story of a little church in Pasadena CA. The pastor was looking for ways his little neighborhood church could involve itself in its local community. So he began to listen to what God was doing in the lives of his parishioners and what the neighbors had to say. He realized the only way this might happen is if the church got involved in the marketplace. Providentially, a very successful local businessman began to attend. He had noticed some of his friends and associates were having heart attacks and even dying before reaching their forties. He began attending churches to deal with the stress and to find greater meaning. But many of the churches he visited were not comfortable fits for him. He heard sermons that marginalized his business activity and success. He was made to feel guilty for having an expensive watch or driving a nice car (he owned car dealerships). But at Rose City Church, he was seen as an answer to the pastor's prayer in seeking ways for the church to help the community through business.
After the listening, praying period, a vision emerged. Since most of the members were working full time and had jobs and careers, faith needs to apply to this very significant part of their lives as well. Discipleship needs to also deal with how faith and work intersect. Out of that mission naturally flowed. The church started at the church building, a coffee shop that trains and employs homeless youth. Now they are looking for ways to expand the coffee shop to outside the church.
They realized the church building stands unused most of the week. How can the church building be leveraged to have impact during the week? So they redesigned the second story of the church which had been used for classes into a shared work space facility to offer entrepreneurs flexible office space.
A lot of times we tend to compartmentalize our faith. Church is what happens only on Sunday, or within the four walls of the church building. But the church is the people not the building. When We think like that we put God in a box. God delights in busting out of these boxes we construct. May churches begin to think outside the box and may faith and mission start to impact our workplaces. This takes wisdom in an increasingly secular society but it is not impossible as this story demonstrates.
Here is the link to the video: https://churchandmarketplace.org/resources/#Rose_City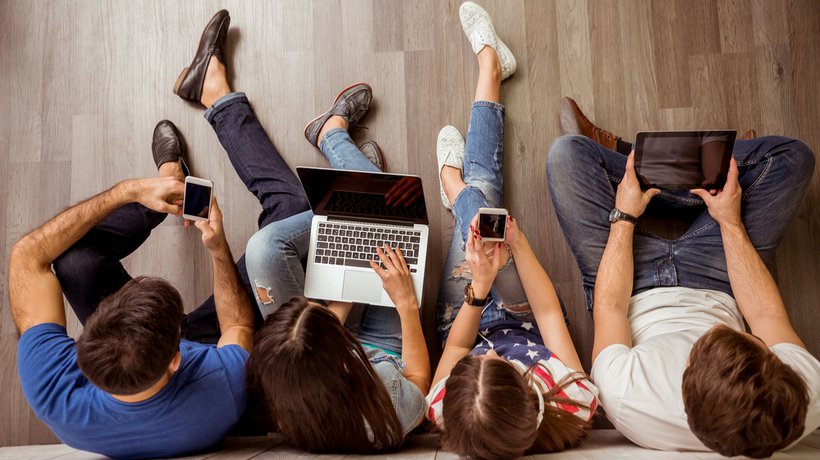 PRAY FOR CHINA: CHINESE COLLEGE STUDENTS IN US
In the past I've written about the huge influx of Chinese students coming to study at U.S. colleges and universities. This is a wonderful example of God bringing the world to us! The challenge is to reach out to them! However, thought and care must be taken. Here is a link to a story from a secular news source which provides a well written anecdotal account of this phenomenon.
This story is compassionately written and gives insight to these student lives so we can pray for them with insight, and concern. The title says it all, the students are alienated at a lot of levels. Some of the issues this story raises:
· Many Chinese students live in a Chinese cultural bubble. Many don't know any Americans or have any American friends. Pray for Christians to be take initiative to form genuine friendships, and love these students and not view them as evangelism "targets."
· The students face temptations and pressures: to cheat by using services to write their papers, take their tests;
· They face expectations from their government.
· They face pressure from parents to succeed.
· They can live very extravagant life styles which attempt to fill emotional, spiritual voids in their lives.
The interviews and stories provide clear and compelling portraits of the lives of these students: their world views, expectations, experiences, the problems they encounter. Understanding these students' lives is the key to ministering to them. The story also provides examples of effective and ineffective approaches. One student shares her experience of attending a Christian fellowship where she is asked too many questions and expected to share at a personal level which she was not comfortable. She never attended the fellowship again. On a more positive note, the story also tells us about a retired pastor and his wife who are table tennis devotees and who host weekly meetings at their home. The students look forward to the time, and you can tell that close relationships are being formed.
If you or your church is considering reaching out to Chinese students please read, study and discuss this story carefully, while planning your outreaches.
Here is the link: https://www.1843magazine.com/features/alienation-101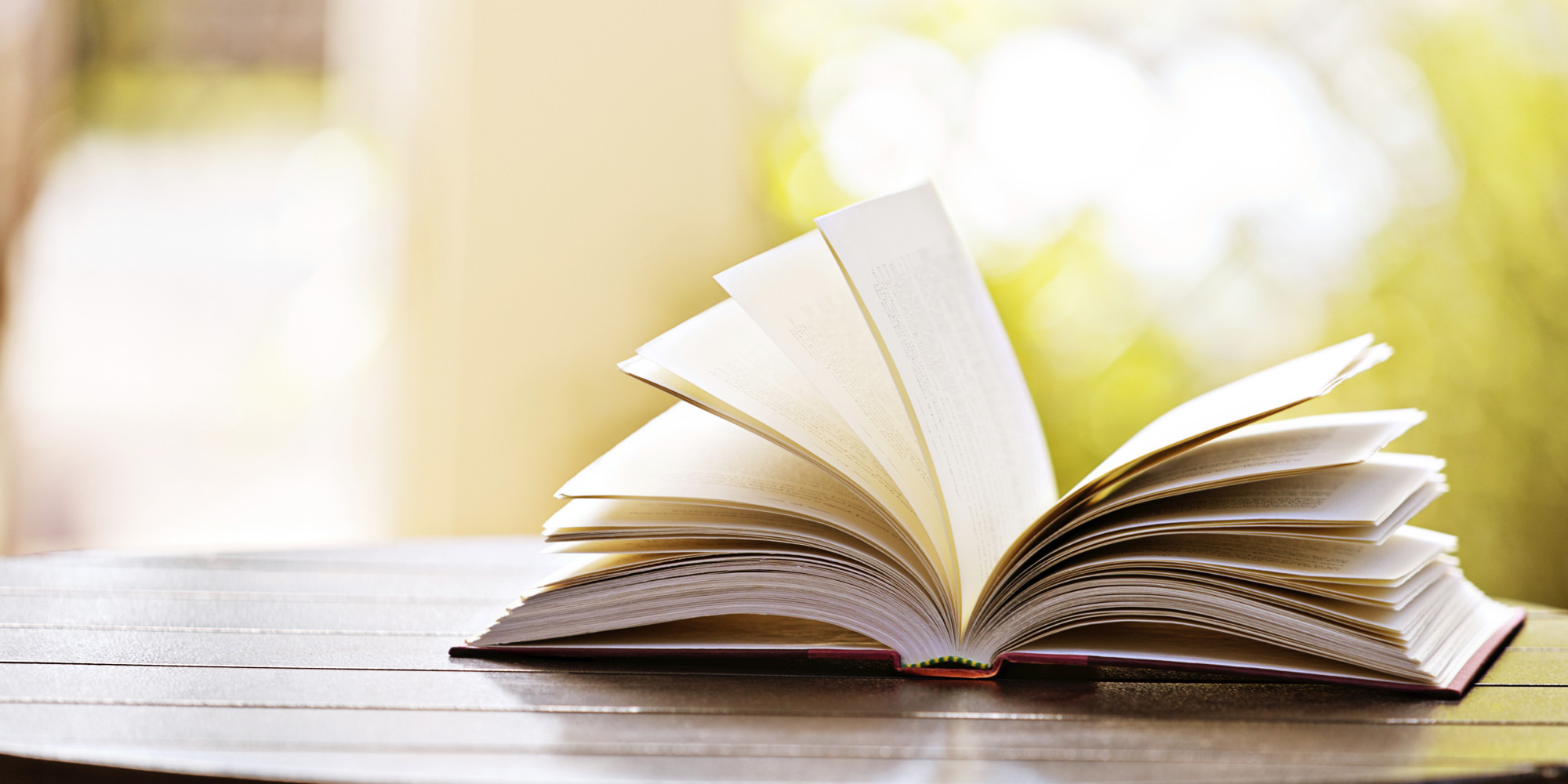 GLOBAL MISSION HANDBOOK #61
After a very long hiatus, we are resuming with our longest series of blogs: Working through Steve Hoke and Bill Taylor's Global Mission Handbook: A Guide for Cross Cultural Service. This is the best, most comprehensive book on preparing to serving Christ overseas. As you can see it has taken 61 posts to get this far and we are not even half way through this book! The authors were missionaries and are educators and mission organization executives and have warm pastoral, mentoring hearts. If you put the time in, engaging this book, you will have confronted and worked through all of the major issues involved in getting overseas.
Thus far if you have been working through the book with me, you will have come to understand what it takes to be a missionary, the current state of missions, and identified the areas where you need to grow. You will have understood how God provides direction and support as you work through the missionary call process and connected with the necessary individuals who will help you launch into your future. You will understand what it means to cross cultures and made arrangements to gain experience in this area.
Looking at the table of contents, we have now entered the fourth and final section of PHASE ONE: GETTING READY. This section is titled. "Critical issues in Schooling and Support Raising. " So the next couple of posts we will be considering the issue of how much and what kind of education is needed to serve fruitfully overseas, and working through the advice the authors offer up.
Today we will be considering the author's jointly written introductory essay. I really appreciate Hoke and Taylor's wisdom in this area. They are very careful in dispensing advice and avoid blanket statements, and "one size fits all" answers. They acknowledge first there is a core, essential, foundational "education" that each and every missionary needs. But this raises the following issues: What is that "education" exactly, and how does a person get that education? That's where it gets tricky. They begin by a quick survey of the first missionaries we meet in the Book of Acts. We notice great diversity: Peter was an unschooled fisherman, Paul a highly educated rabbi, Barnabas was a Levite from Cyprus, Luke a medical doctor. All succeeded in their mission tasks and roles but was it their education and training that explains their success? The answer is clearly, "No!" What unites them and explains their success was their encounter with the Living Christ and their subsequent filling with the Holy Spirit. Then they each could minister uniquely, out of his background, training, and gifting.
Helpfully they provide a pyramid diagram to explain the building blocks of getting prepared educationally for serving overseas.
I had to modify their pyramid as my computer drawing skills are limited. They actually had a four segmented pyramid with "Lifelong Learning" at the peak. Let's unpack their pyramid. The bottom level represents your formal schooling to this point, including primary, secondary, any college, university, or technical/vocational. Experience refers to any STM trips, church ministry, jobs, and helpful relationships. Getting specialized, focused missionary training, and an attitude of being a lifelong learner are the climax regarding your mission education.
They next provide some excellent reflection questions helping us to evaluate what God has been up to in our life thus far in getting us ready to go, assess where God might be leading us, and what we would need when we get there. Here are the questions:
· What knowledge base and practical skills training do you need and want to develop for future ministry?
· What is the summary of the wise counsel you have received regarding how much formal education you need?
· Is the academic program you are pursuing or have completed adequate for what lies ahead?
· Can you supplement your basic undergraduate education with other courses?
· If not what are your local options? Distance learning? Changing schools?
I found the pyramid and their analysis very helpful. We will cover their suggestions next time. I want to conclude today's post with a few comments. God can and will use every skill, talent and gift. I spent two years doing property management. In that time, I got pretty good at painting. God has used this many times in my ministry career. Several short term mission trips involved painting houses. I have saved money for the churches and organizations and churches, I've worked at by doing paint jobs ourselves rather than hiring someone. I've built relationships with my leaders, by helping them paint their homes. They got to know me better in the process, and trust me as we painted together. God won't waste any job or skill!
Hoke and Taylor also very wisely advise not to fall into the trap of viewing "missionary" just like any other "profession" requiring a specialized graduate school degree. This is a trap that Asians are prone. We value education so much! Probably too much! At various mission conferences and events I see the exhibit booths of the theological seminaries flooded with Asian young people making inquiries. When I talk to some of them, I ask how they are serving at their churches and fellowships and discover they have almost no ministry experience, and they are not really very interested in getting involved at their local church. Notice the pyramid, experience is more basic than specialized training and should be seen as a prerequisite. Without a background of a range of ministry experiences seminary training can be largely a waste. With ministry experience of any sort such as worship, leadership, children/youth seminary is a much richer experience.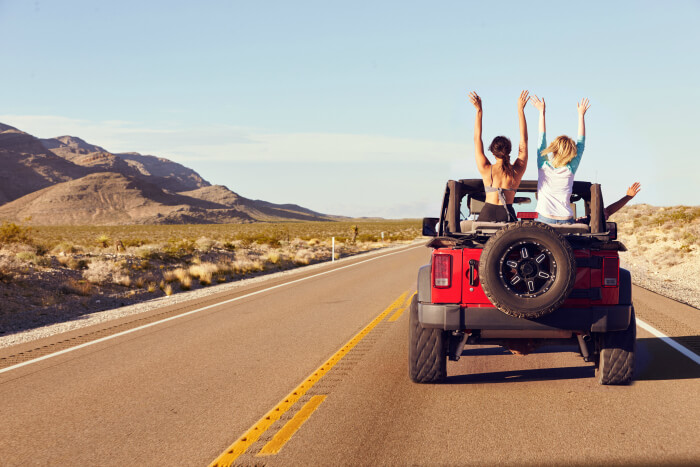 STM TRIP TIPS: THE BIG PICTURE
Now is the time to get ready to go on a short term mission trip! Many trips are done in the summer months, so the preparation efforts need to be in full swing. So for the next couple of months or so I will devote one post per week on tips which I intend to be helpful in planning, preparing and executing great STM trips.
One important leadership task that is often neglected is gaining clarity and conviction on what STM trips are really all about. All too often STM trips are seen as just another youth group activity, or as a mission committee leader a certain trip is inherited from previous administration, or because the lead pastor has a connection. None of these perspectives is necessarily wrong, and such trips can be God honoring and successful, but such decisions keep leaders from developing the necessary knowledge base from which to really do missions and do missions well.
Leaders need to have the big picture of missions to understand how their mission program and STM trips figure into the overall Mission of God. Participants need this big picture as well so they know what they will be doing and its significance, so their motivation and hearts are in the right place.
There are several ways to get this Big Picture. The Perspective course is a sure fire way to get it. If there is a course being offered locally, take advantage of this great opportunity. But it is a big commitment in time and energy. Kairos uses the same basic syllabus as Perspectives, and is half the time commitment., but is not as readily available. Contact your nearest GOI Area Office. GOI is committed to Kairos and can help arrange classes in English, Cantonese and Mandarin. For many the Xplore book is a good alternative. It lends itself to a Sunday School class, or home group schedule. Amazingly it is available for free download and is available in both English and Chinese. After availing yourself of one of these options, evaluate your program and trips in light of what you have learned.
Good Short- term mission trips are not automatic. As an experienced pastor and mission agency worker I have seen and heard of some trips which were not good. This is a big enough problem that there was a movement to establish standards and best practices for short term trips. It is called Standards of Excellence for Short-term Missions. It is available on line. Study this list carefully and make sure your trips are in compliance.
Here are the links:
Perspectives Course: http://www.perspectives.org/
Kairos: http://www.kairoscourse.org/
Xplore: http://www.mobilization.org/resources/live-missionally/xplore/
Standards of Excellence: http://www.soe.org/explore/
Don't go unless you and your participants are aware of the "Big Picture of Missions." Make sure your trips have a high standard and use best practices!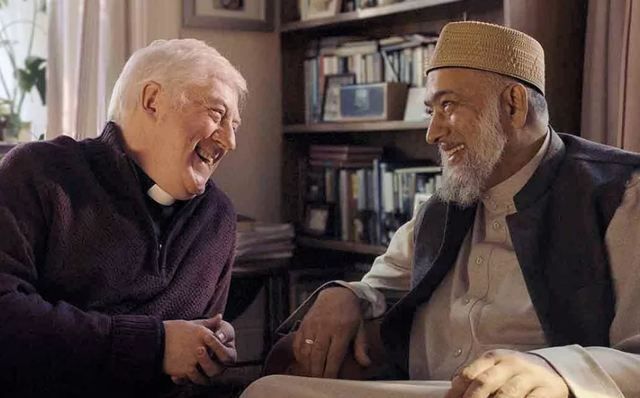 REACHING YOUR MUSLIM NEIGHBOR
Last Saturday night I attended a mission event put on by Global Gates, a new mission organization that is focusing on challenging Christians to reach our Muslim neighbors. It was a great evening: There was worship, a very informative lecture by David Garrison on movements in church history that have resulted in reaching Muslims, and a panel discussion by Global Gate local missionaries and how they are reaching Muslims in their communities.
I was impressed by the knowledge, insight, they displayed and the strategies they have developed. They have done their homework. The lecture by David Garrison reflected an extensive historical understanding of what God has been doing. The amazing insight is that for most of church history, the number of "people movements" in the Muslim world has been few, infrequent, small and short-lived. But in the last three decades, there has been a veritable explosion with MBB (Muslim Background Believer) movements breaking out all throughout the Muslim World. Garrison has chronicled this in his book, A Wind in the House of Islam. Global Gates has marshaled people who have experienced these movements into an effort to mobilize the Western church to ride this wave of God.
The other fact is that once the Muslim world was largely closed off to traditional missionary efforts because of government prohibition and severe persecution. But now the Muslim world has moved next door due to large scale immigration. The numbers are staggering: One million Muslim immigrants in New York City for instance! This is definitely a kairos moment!
They understand the complexity of evangelizing Muslims. The Muslim world is quite diverse, and a "one size fits all" approach will not work. Some are refugees, and/or recent arrivals, others are professionals, or are second generation. Some are extremely disillusioned with Islam, and searching; others have a strong Muslim identity. So Global Gates has developed a relational approach that involves intentionally reaching out to connect with the goal of every Muslim knowing well, at least one loving, committed Christian. They have established partnerships with a number of ministries reaching out to Muslims, so it is proper to see this as a movement.
They have developed an extensive set of platforms so that most every Christian can have an approach that is a good fit for them. These include providing for the needs of recent refugees, ESL tutoring, and practice; work place ministry, training in Muslim evangelism, friendship approaches centering on mixers, or visiting Muslim community events.
If you and/or your church is thinking about reaching Muslims in your community and don't know how to start, check Global Gates out!
Here is the link to their website: http://www.globalgates.info/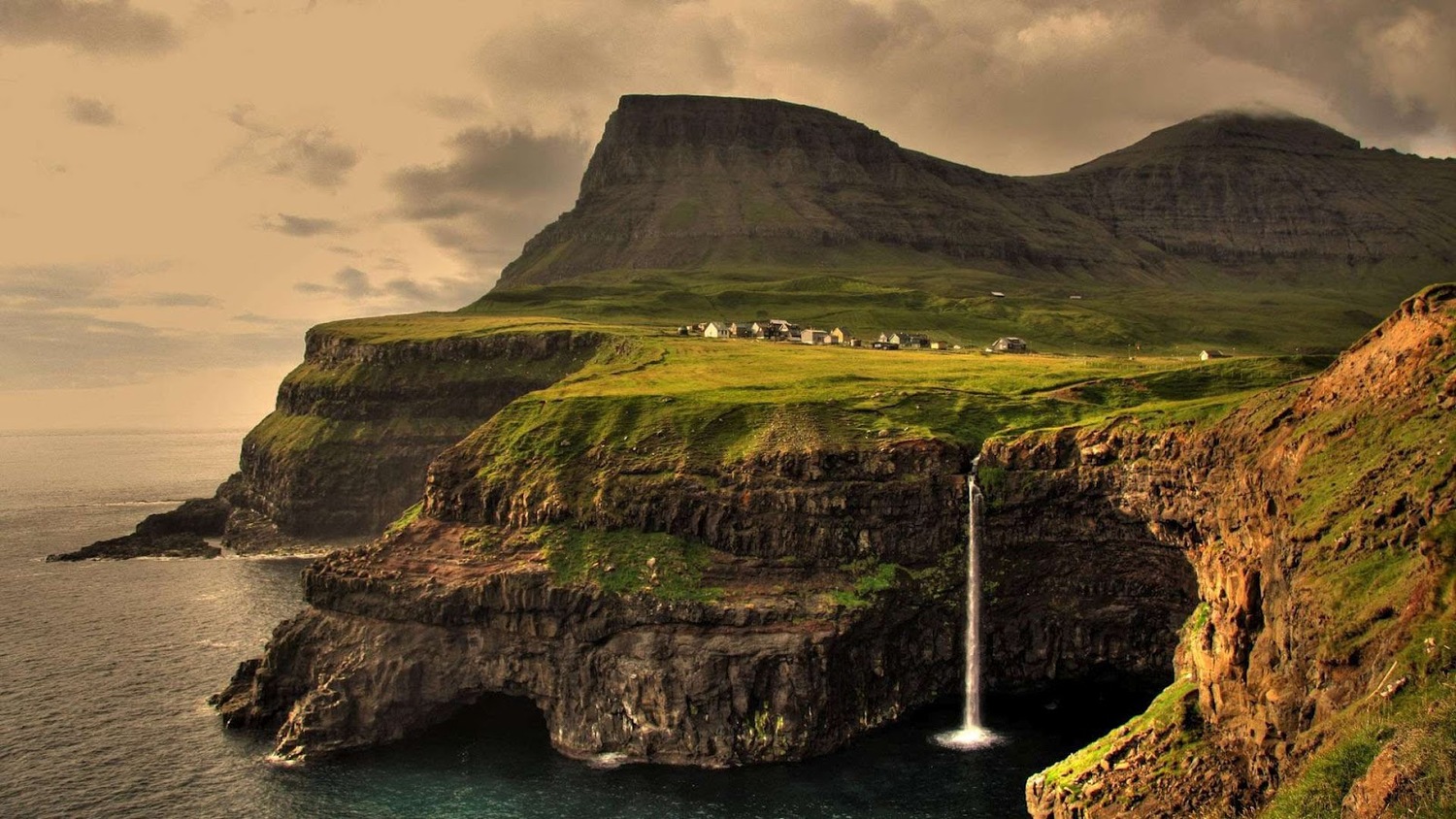 It's Friday, and time for our next installment of Missional Good News. I'm departing from our usual format with a focus on something that is current and instead visiting church history for one of the most far reaching and deeply impacting stories about God's mission: St. Patrick's mission to Ireland. This is prompted by today being St. Patrick's Day.
March 17 is the feast day for St. Patrick. It commemorates the death of St. Patrick, who introduced Christianity to Ireland. I grew up in an area with a large Irish population and it was a major event. Even non-Irish wore green on that Day, there were parades and celebrations. The supermarkets put corned beef on sale that week. But lost in all of the hoopla was the major missionary significance of the St. Patrick story. It's an amazing story that every missional Christian should know.
Patrick's evangelization of pagan Ireland is as dramatic and instructive a mission story as there is, with implications for mission/ outreach in today's world.
· Patrick's personal story is amazing: from being a feckless youth , kidnapped by pirates, sold as a slave to an Irish chieftain, his spiritual growth as a slave, developing a rich spiritual life, his miraculous escape, and subsequent education and ministry, his vision prompting his return to Ireland ,challenging Druid priests, and loving and winning the Irish people for Christ's sake.
· His strategy of establishing missional communities.
· His contextualizing the Gospel for the Irish.
· His Trinitarian theology
· His distinct, Trinitarian spirituality
It's interesting to note, that Patrick, so closely associated with the Irish was not Irish himself, but from what is today Scotland. But every missionary needs to become like the people he is trying to reach, so his close identification with the Irish shows how successful he was at this task. Though he is almost always referred to as "Saint" Patrick, he was never officially canonized by the Catholic Church. Yet his holy life was so distinctive and compelling to give him that honorific is a very natural thing to do! This shows the power of a holy life formed by a deep spirituality connecting him intimately to God.
I have blogged on this tremendous story in the past. Two must read resources are George Hunter's, The Celtic Way of Evangelism: How Christianity Can Reach the West . . .Again, and Thomas Cahill's, How the Irish Saved Civilization.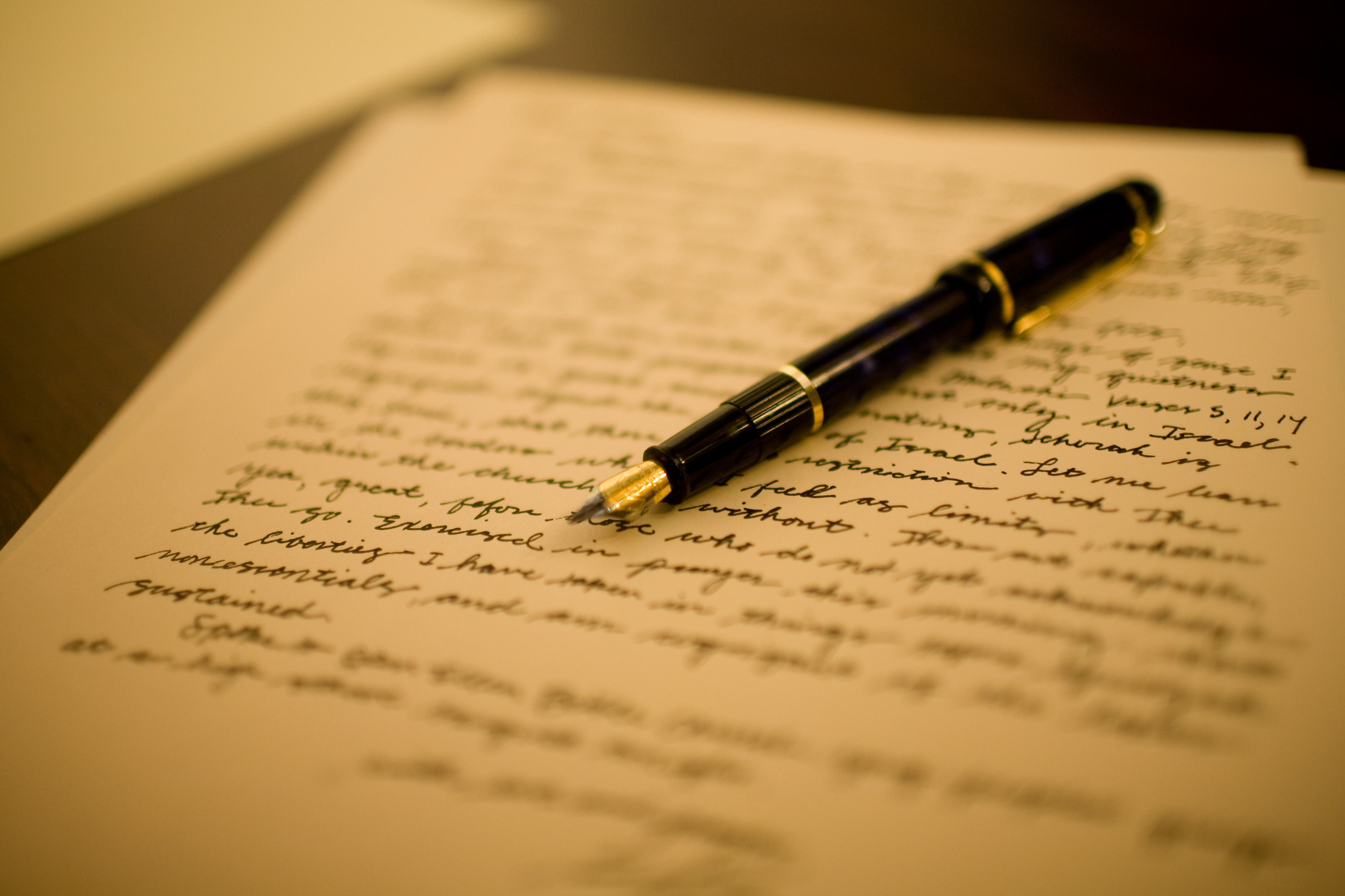 PRAY FOR GOI: LATEST DIRECTOR'S LETTER
We have just uploaded the latest prayer letter from GOI International Director, Rev. Dr. Cyrus Lam. Those two titles before his name actually tell you a lot about him. The "Rev." tells you he is an ordained minister who has served as a missionary and a pastor before helping start GOI. He has a solid identity as a pastor which helped shape his leadership of GOI. His pastor's heart makes him a great servant leader. His wife, Pearl, is a classic Chinese pastor's wife. Both of them established a family atmosphere at GOI, which made the Headquarters a great place to serve together. The "Dr.", is in honor of his doctorate in missiology from Fuller Seminary. He is a scholar, a visionary thinker and a prolific writer. He has published many books on missions in the Chinese language, all available from GOI. Please contact your nearest area office to get more information.
Please take the time to read this letter. It is the best way to stay informed on what is happening at GOI. On the English home page locate, "Director's Letter." Click on it and it will take you to a new page where all of these letters are to be found.
As noted in the letter, there has been a significant drop off in giving recently, which is hindering the ongoing ministry and put on hold any future expansion. GOI has always been a ministry of faith. We believe whole heartedly in Hudson Taylor's great statement," "God's work done in God's way will never lack God's supply." We have found this to be true for GOI. We strive to be always doing God's work, God's way, and are waiting expectantly and thankfully for God to supply. May God bless you as you give!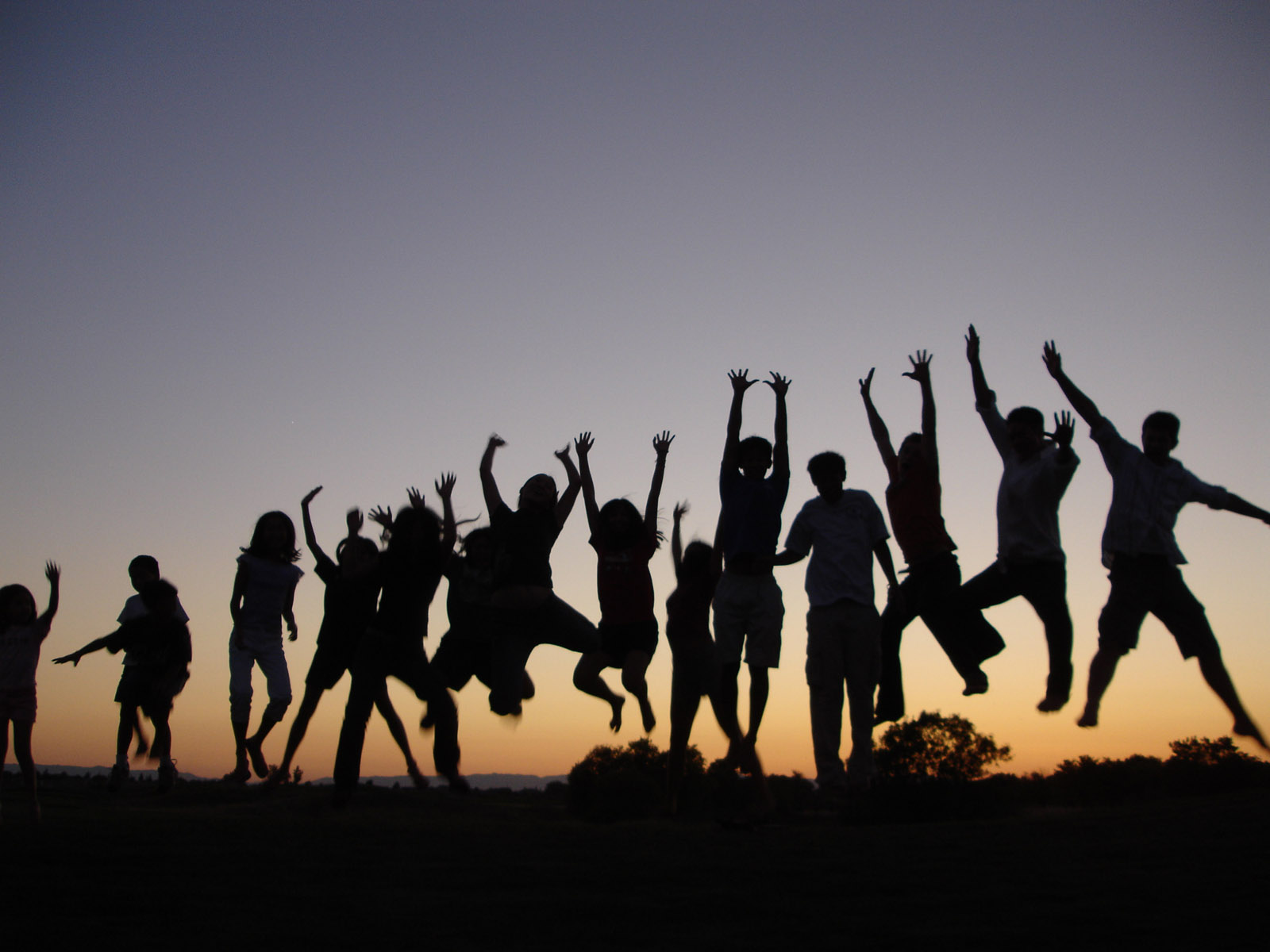 STM TRIPS GETTING READY TO GO
Yesterday we talked about preparing for STM trips. In particular if your team will have youth it is important to clearly spell out our expectations for team members. We described creating a covenant as one means for establishing these expectations in a healthy way. Today we will discuss what some reasonable expectations are.
We want our ministries to display God's Grace, and not be legalistic, or judgmental, so the question is what are reasonable and necessary expectations? Last week, I received an email from Group Publishing's, Youth Ministry magazine. Here are their suggestions for reasonable and necessary expectations for STM trips, with which I concur:
• Be FAT: Faithful, Available, and Teachable—No matter the destination, be willing and eager to serve. When you arrive, listen carefully and learn about what you need to do. Step outside your comfort zone and be willing to meet a variety of needs.
• Be proactive—If you see something that needs to be done, be the first to act. Don't stand on the sidelines waiting for instructions. Washing dishes, stacking chairs, and scraping paint might not seem exciting, but they're important jobs.
• Focus on the tasks at hand—Get involved with every aspect of your team's projects. Avoid the temptation to just watch the action. You'll have plenty of time to talk with friends after the work is finished.
• Follow the leader—If you receive specific guidelines, follow them carefully. Show respect to the missions organization and the people you're serving by adhering to instructions, even if you don't understand the reasoning behind them.
• Reach out—Listen to the people you're serving. Tell them you'll pray for them, and then keep a prayer journal. Talk to Jesus about what you're experiencing and feeling during the trip, and let him challenge and grow your faith.
• Love your neighbors as yourself—You'll be ministering to (and with) a variety of people who are different from you. Some might challenge you or even make you uncomfortable. No matter what happens, be a servant and set a Christ-like example in your interactions. Treat everyone with respect. You might be surprised at who you get to know!
• Maintain perspective—The people you serve won't always seem thankful for your help. Although this can sting, remember that Jesus changes people's hearts. Stay faithful to him, the source of all our blessings.
• Remain Jesus-centered—Spend time with Jesus before, during, and after the trip. To hear Jesus and grow closer to him, you need to listen to him.
• Prepare to get tired—As the trip begins, you'll feel full of energy and excitement. Expect that to wane as the week goes on. Even when you get tired, though, remember that you're here to serve. Stay the course!
• Have fun—As you do everything to God's glory on this mission trip, remember to have fun in all you do, too. Serving Jesus and other people is a joyful experience, so keep smiling as you work and play with all your heart.
It's impossible to walk away from a mission trip unchanged. Jesus works in profound ways, and participants come home with new insights and new perspectives. As you prepare teenagers for a mission trip, remind them to focus on Jesus and on what he's doing in their hearts and lives.
Is there anything that shouldn't be there? Is there anything missing that should be there? Please weigh in by replying to this post.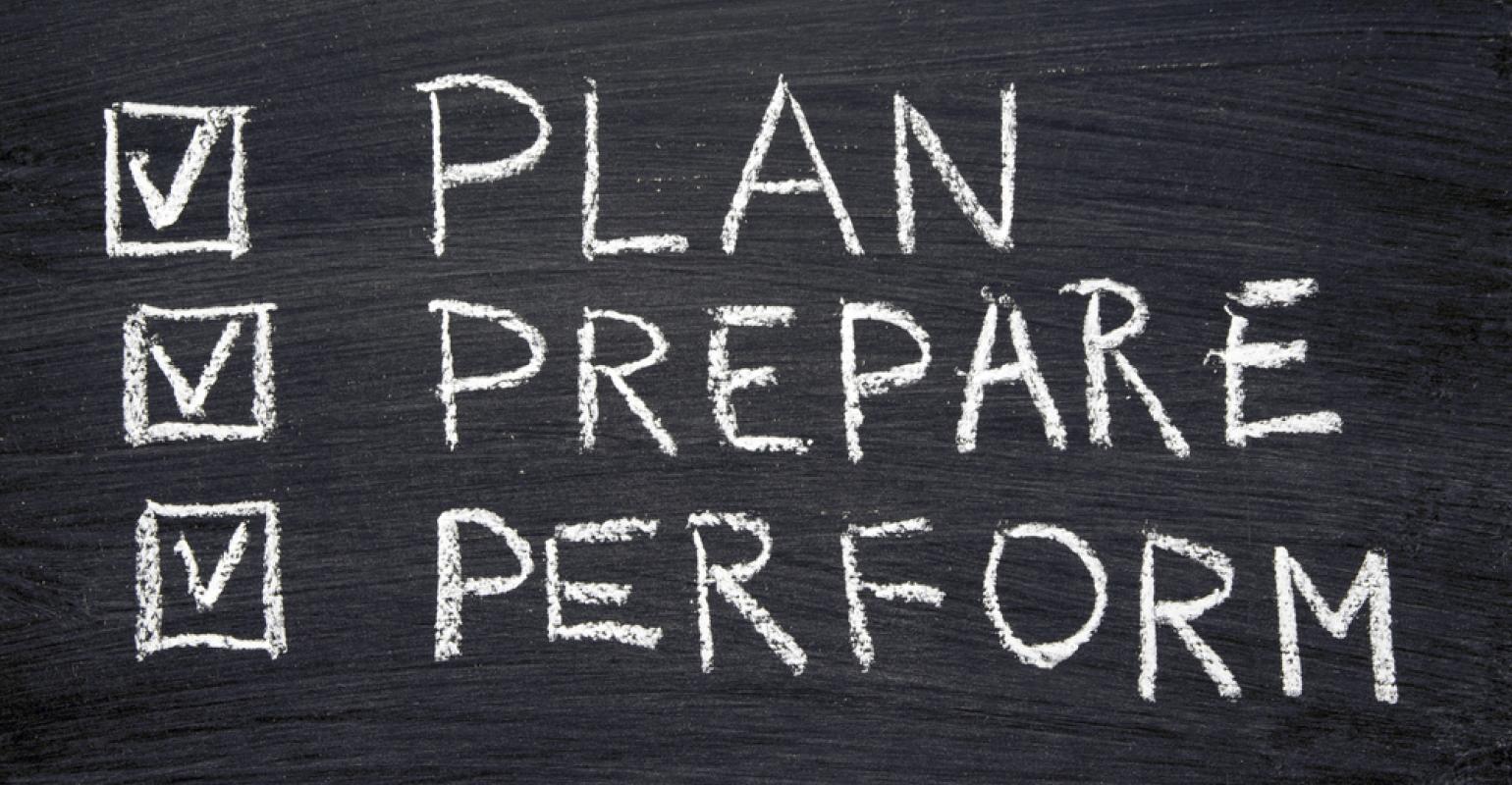 STM TRIPS: GETTING READY TO GO
Summer is usually the time for Short –Term Mission (STM) trips. It is important for trips to be well organized with good planning and solid preparation. So if you going on a trip this summer, now is not to early to be in the planning and preparation stage. There will be things that happen during a trip that are beyond our control, but as much as possible there needs to be experienced and wise leaders, who devote the time and effort to planning for contingencies. The most important task for leaders is equipping their team mates. We need to set them up for success. Many STM participants are the youth of your church. A Short-Term Mission trip can be an important rite of passage for a Christian youth and can be an important step in their path to future mission involvement.
As a former youth pastor, one thing leaders need to take into account is the wide variation in background and maturity emotional and spiritually of the youth who might be going on the trip. Adolescents are experiencing a stage of life that is "liminal." That means they are works in progress. Some are mature and some not very. I call it "connecting the dots." Some youth "get it" and have developed a sense of responsibility, are committed to being positive influences, know how to adapt, and work hard. Others may not have developed these traits yet. In any case, a Short –term trip will probably challenge all of them. So to insure God will be glorified by your trip, and that you maintain your sanity, take the time to carefully spell out your expectations for team members.
Youth will have various reasons for signing up for the trip. A lot of the reasons may not be particularly spiritual such as friends going on trip, desire to get away from home etc. Many will not have a very good idea about what such a trip involves. Often we want to maximize involvement so we accept teens that may not be ready to go, or who are going for the wrong reasons. Leaders need to be wise and discerning on who gets to go. Consider an application process that includes an interview where these issues can be addressed.
Even with screening, it's not easy to know how well a particular teen has been "connecting the dots." If they have connected a lot of the dots of maturity, they will be able to really contribute to the trip. If they haven't, their contributions may not many, and they may have a negative impact. Many parents indulge their children and as long as they get good grades in school, have very few other requirements or expectations. In my youth ministry we would often provide meals for youth to facilitate our programming and while on retreat. I was shocked how many youth would not clean up after themselves after a meal and were offended when we asked them to take a turn washing dishes. I recall asking one youth to take a turn washing dishes, the reply was, "I don't wash dishes at home, why should I do it here?!?" Explaining the facts of life to this teen was a fairly laborious process. So it is necessary to clearly spell out your expectations for the trip and have a way to make sure they commit to meeting these expectations.
Of course expectations can be a tricky matter. Most of us have experienced being judged harshly by leaders who had unspoken and/or unrealistic expectations. Also when expectations are not meet, harsh consequences may have resulted. It's not a fun experience, and can be very hurtful. When it happens at church it can affect one's relationship with God. So while expectations are necessary for STM trips, they need to be reasonable, public and clearly stated and participants need to know them in advance to going and have been given the opportunity to agree to abide by them.
So consider coming up with a covenant. This is a written document that defines the relationship and the expectations. It should be two sided. That is, leaders need to commit to supporting and caring for their team mates by publicly pledging to the members what they can expect regarding the care provided by their servant leaders during the trip. Participants will also have the expectations for them spelled out and clearly explained. Care is taken to demonstrate the necessity and reasons for each one. Then, both sides sign if they agree, with the understanding that by signing they are promising to act that way. If they don't act that way they can be held accountable.
This is a very biblical concept. This is the norm of how God deals with us! The Bible is filled with such covenants.
Next time we will deal with reasonable expectations for STM trips. Stay tuned! If you have used a covenant for a mission trip, consider sharing your experience or your actual document. It would be very helpful.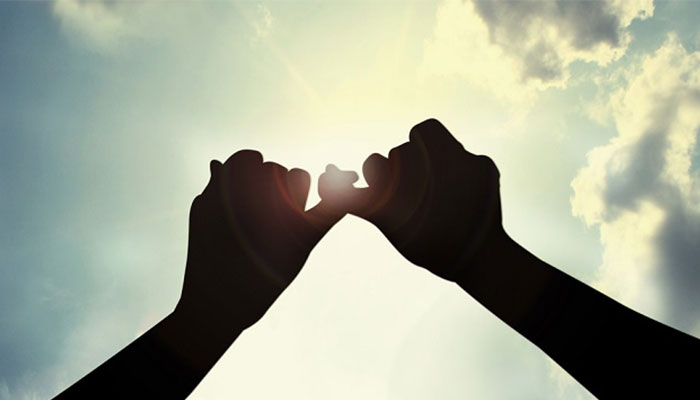 GOD KEEPS HIS PROMISE TO WILLIAM CAREY
A very popular promise found in the Bible is Romans 8:28: And we know that all things work together for good to them that love God, to them who are the called according to his purpose.
This is a very precious promise that has provided comfort and assurance to many Christians undergoing trials. Notice however the conditions of the promise. It is for those who love God and are the" called according to His purposes."
Here is an incident in the life of William Carey, that great pioneer missionary, which provides a sterling example of this promise being fulfilled in his life. The story is courtesy of Michael and Sharon Rusten's The One Year Christian History, which I have been using as part of my daily quiet time.
Certainly all of the evidence indicates Carey deeply loved God and was clearly called by God to His purposes. So that promise found in Romans 8:28 was for him! Though a largely uneducated man (a cobbler by training, prior to becoming a missionary to India), Carey was a truly gifted linguist. Part of his strategy to evangelize India involved translating the Bible into as many of India's many languages and dialects as possible. In order to accomplish this goal, Carey helped establish India's first printing press. It quickly grew into a large operation involving translators, typesetters, composition people, press operators, and binders all working together in a two hundred feet by fifty foot building.. On March 11, 1812, a fire broke out and as a result the entire building burned to the ground. Only five machines were saved. Lost were Carey's entire library, a complete Sanskrit dictionary, a partial Bengali dictionary, two completed grammars, and ten translations of the Bible. Also gone were type sets for the printing of ten different languages, large quantities of precious paper and ink, and the business records.
Carey had been away when the fire occurred. When he returned and viewed the the devestation he wept, saying, "In one short evening the labors of years are consumed. How unsearchable are the ways of God. I had lately brought some things to the utmost perfection of which they seemed capable, and contemplated the missionary establishment with perhaps too much self-congratulation. The Lord has laid me low that I may look more simply to Him." Despite being heartbroken by the event, Carey pressed on saying, "We are not discouraged; indeed the work is already begun again in every language. We are cast down, but not in despair."
News of the fire spread all over Europe and America and India. The response of Christians was immediate and resulted in tangible results. In just fifty days, 10,000 pounds sterling were raised in England and Scotland alone. Many volunteers were moved to step forward and go to India to help out with the translation work. In a few months a new facility was opened, and the work proceeded at an even greater rate. By 1832, the efforts had resulted in Bible translation in forty-four different languages and dialects. Some still being used today!
Carey's comment, "We are cast down but not in despair." Refers to the Apostle Paul's comments found in 2 Corinthians 4. It is worth quoting them in full. May this story and these verses encourage those facing adversity as they go with God on mission!
..we have this treasure in earthen vessels, that the excellency of the power may be of God, and not of us. 8 We are troubled on every side, yet not distressed; we are perplexed, but not in despair; 9 Persecuted, but not forsaken; cast down, but not destroyed; 10 Always bearing about in the body the dying of the Lord Jesus, that the life also of Jesus might be made manifest in our body.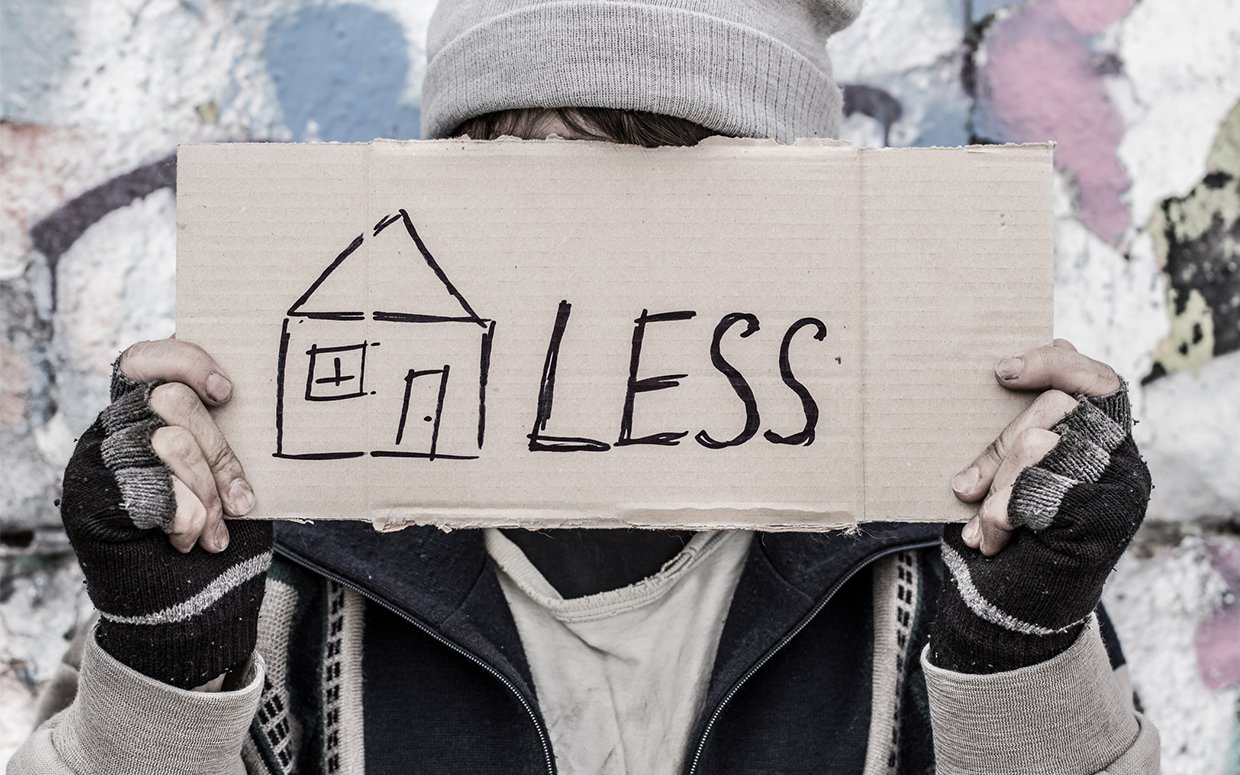 MISSIONAL GOOD NEWS: CHRISTIAN HOMELESS PROGRAMS
It's Friday and time for next installment of Missional Good News. It's my intention and prayerful hope that after reading the posts in this series, you will be thanking and praising our God for His amazing Grace on display in the stories that are being re-told. Seeing God at work in and through His people is inspiring, and a lift to our spirits. Today's post follows up nicely to Wednesday's post, about the positive impact the church has in African-American lives as verified by scientific research. Homelessness, people living on the streets is a major problem in the United States, especially in the large cities. A research team studied homeless programs in eleven major American cities, and concluded that faith based programs have better outcomes for the cities and for the homeless persons being helped than purely secular or governmental programs.
Quoting from an article from the Christianity Today website:
Ministries provide 60 percent of emergency shelter spots available in 11 major American cities, and the more faith-based shelters operating, the smaller its homeless population, according to a Baylor University study published last month.
In the 11 locations studied (Atlanta, Baltimore, Denver, Houston, Indianapolis, Jacksonville, Omaha, Phoenix, Portland, San Diego, and Seattle), faith-based nonprofits were particularly effective at reducing the homeless population, and saved taxpayers an estimated $119 million with their care and training.
"While government programs and public policy address homelessness directly as the problem, the faith community often sees it as symptomatic of more complex personal and societal conditions stemming from relational poverty and family fragmentation," the study concluded, comparing their approach to a Department of Housing and Urban Development program called Housing First. Religious nonprofits were more likely to offer holistic care than to focus exclusively on the issue of housing.
The better outcomes are a result of a Gospel based approach which centers on knowing and loving the homeless person and not just providing services. Quoting from the article:
When it comes to America's homeless, Christian organizations set out to do more than offer a hot meal and safe place to stay. They believe that in order to best serve their needy neighbors, they must get to know them.
"Instead of being a kitchen cook, you'd be out at the tables with the people," said Jim Reese, president and CEO of Atlanta Mission, which serves 1,000 homeless men, women, and children a day in its shelters, programs, and transitional homes. "How do you change lives? It comes from creating a relationship with them and building trust."
It turns a very big reason a person is homeless is because these persons are relationship poor. Again quoting from the CT article on the study:
Among the women that enter their shelters, 8 in 10 say they have no meaningful relationships in their lives. …That disconnection reveals they lack a safety net of friends and family to support them when job loss or financial desperation strikes. Their relational poverty—combined with emotional trauma—can make it harder to get or keep a job in the first place, Reese pointed out in an interview with CT. That's why one of the mission's main goals is building sustaining friendships and communities, such as through Bible studies or small groups.
A Gospel centered approach is holistic, and has a deeper understanding of the problem, and also provides the motivation to get involved in the first place. Faith also reduces the likelihood of becoming homeless as well!:
Byron R. Johnson, Baylor professor of social sciences and the report's lead author. "Our conclusions demonstrate that faith-based organizations are in a unique position to treat the systemic issues that create homelessness to develop sustainable solutions for both individuals and municipalities."
Among the faith-based organizations studied, all were affiliated with a religious tradition and cited it as their motivation for outreach; some required or offered religious activities as well.
In addition to housing the homeless, researchers examined the outcomes from their addiction recovery programs, job training, and family reunification efforts—all markers of personal transformation and government dollars saved. They concluded faith-based organizations are "at the forefront of program innovation" with their approach to helping and healing the homeless population.
"On the one hand, we have a very significant body of empirical evidence showing that the practice of one's faith tends to protect people from harm while also promoting positive behavior for individuals and families," the study's authors wrote. "On the other hand, a review of federally funded studies on homelessness reveals that faith as well as marriage remain largely overlooked as factors that might reduce addiction, abuse, and homelessness. This oversight is unfortunate because it largely ignores interventions or factors that might be helpful, at least in certain populations, in addressing these difficult social problems."
Hooray for the Gospel and faithful churches and ministries and Christians hard at work in the margins of society! May God bless them! Christians have been hard at work in these kinds of ministries for a very long time. Think of John Wesley and the Salvation Army, the Temperance and Rescue Mission movements.
Consider looking for a Christian homeless ministry in your area and find ways to support and get involved. Here is the link to the article: http://www.christianitytoday.com/gleanings/2017/march/christian-approach-fighting-homelessness-pays-off-baylor.html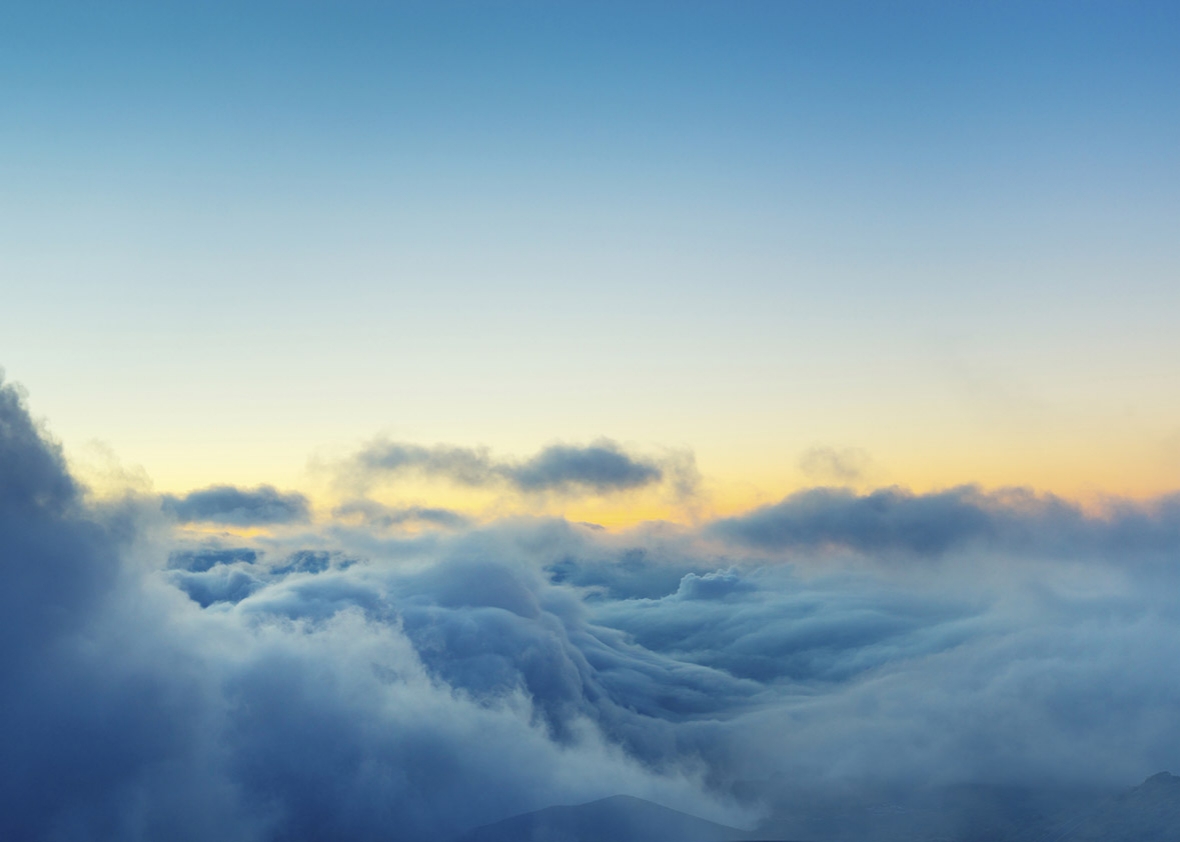 GREAT MISSIONAL HYMNS: NEAR TO THE HEART OF GOD
There is a place of quiet rest, Near to the heart of God.
A place where sin cannot molest, Near to the heart of God.
Refrain
O Jesus, blest Redeemer, Sent from the heart of God,
Hold us who wait before Thee, Near to the heart of God.
There is a place of comfort sweet, Near to the heart of God.
A place where we our Savior meet, Near to the heart of God.
Refrain
There is a place of full release, Near to the heart of God.
A place where all is joy and peace, Near to the heart of God.
Refrain
I have many what I call "occasional series" of posts. There is a common theme, but the timing of an appearance can be best described as "sporadic." This series of "Great Missional Hymns or Songs" is one of those. It is also one of my favorites. I have found music to be a rich and powerful source of power, delight, and nourishment in my life. I've discovered that music feeds my soul and spirit. We need delight and inspiration in our lives so we can keep moving forward and we have the energy to serve God and minister to the people who God has called us to. Praise and thank God that He has raised up composers, song writers and performers whose work brings the blessings of God to our lives!
I have been using Fixed Hour Prayer lately using some of Phyllis Tickle's resources, The Divine Hours. In one of the services, she used Near to the Heart of God as part of the liturgy. At that moment, it spoke to me powerfully, so I followed up by "googling" it. As is true for many great songs there is an interesting back story. This hymn was written by Cleland McAfee who was the choir director of the campus Presbyterian church at Park College, Parkville, Mo (a college started by McAfee's father). Cleland's daughter described the account in her book, Near to the Heart of God.
"The family and town were stricken with grief. My father often told us how he sat long and late thinking of what could be said in word and song on the coming Sunday.... So he wrote the little song. The choir learned it at the regular Saturday night rehearsal, and afterward they went to Howard McAfee's home and sang it as they stood under the sky outside the darkened, quarantined house. It was sung again on Sunday morning at the communion service....
I think McAfee wrote this song out of personal experience. He had such a place where he found quiet rest, comfort sweet, joy and peace and full release. This would serve him well. He went on to have a very fruitful life of ministry as at various times, college administrator, theology professor, pastor of several churches, Moderator of the General Assembly of PC-USA and head of the Foreign Mission Board.
It is not just the grieving who would benefit from the message of this song. All of us on the mission road need to be able to find that same place!
Hymnals link this song to two Bible verses:
James 4:8 Draw nigh to God, and he will draw nigh to you.
Isaiah 40:11 He shall feed his flock like a shepherd: he shall gather the lambs with his arm, and carry them in his bosom, and shall gently lead those that are with young.
Don't go on mission with God unless you too have found such a place!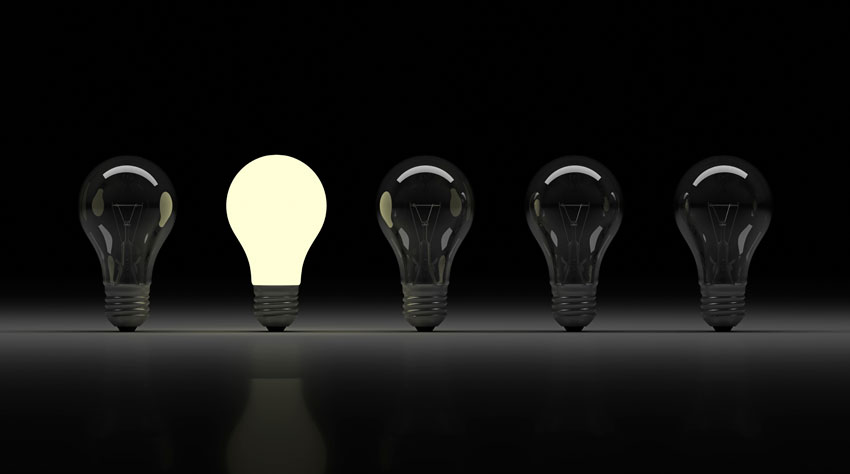 PROOF THAT THE CHURCH MAKES A DIFFERENCE
I read an article at the Christianity Today website that talks about research which shows the positive impact being connected to a church community can have in a person's life. The target of the research was African-American Christians, but I believe the findings are generally applicable to most churches, most believers, no matter the ethnic background or social setting. However, African-Americans do face added pressures from injustices like racial discrimination, and social, political and economic inequality and church involvement these studies demonstrate make a difference.
Here are some of the findings of several research projects and studies:
· Here is the most crucial and interesting finding (quoting from the article): In one study of black adults, neither education nor income predicted a sense of optimism—a hopeful attitude about the future linked to better physical and mental health and lower mortality rates. What mattered most was belief in a loving, merciful God. "It appears that the sense that one is loved and uplifted by God and the belief that one has received God's forgiveness work in tandem" to promote hope as a critical and central theme in the faith of African Americans….
· Church provides a base for mutual support: Seven in 10 blacks who attended services at least once a year reported both giving and receiving support from their congregation, according to research analyzing data from the National Survey of American Life. Feeling close to congregation members and having frequent contact with them predicted greater reciprocal support. Another study showed that: church members appear to be "significant sources of informal social support for African Americans." The most frequent form of assistance was care during illness, followed by meeting transportation needs, financial assistance, and help with chores.
· Church provides nurturing to youth: Black adolescents who experience discrimination are more likely to show signs of poorer mental health. But having church members listen to their concerns and help them feel loved and cared for was associated with a reduced risk of psychiatric disorders among black youth.
· Church can help prevent alcoholism: There is a paradox in black alcohol use. Blacks, in general, are less likely to use alcohol than whites. But people who have experienced greater discrimination are more likely to be problem drinkers, according to research analyzing data from the National Survey of Black Workers. Religion was found to be a protective factor that appeared to help reduce the strong relationship between discrimination and problem drinking. "This finding is important," researchers said. "Religion may improve mental health and protect against risky behaviors such as problem drinking by promoting healthy behaviors and providing social integration that buffers against stress, particularly racial discrimination."
I was greatly encouraged to read this article. I used to volunteer with a Christian inner city ministry when I lived in Buffalo New York. The inner city of Buffalo then was marked by run-down buildings , and once thriving commercial blocks where all of the store fronts were now empty and boarded up. But the churches were everywhere and open and as the article points out making a difference. That is one of the reasons why GOI is committed to planting churches: the impact on the community.
Thanks to CT and the article's author, David Briggs for making these findings known to a larger audience.
Here is the link: http://www.christianitytoday.com/gleanings/2017/february/black-churches-matter-to-black-lives-attendance-research.html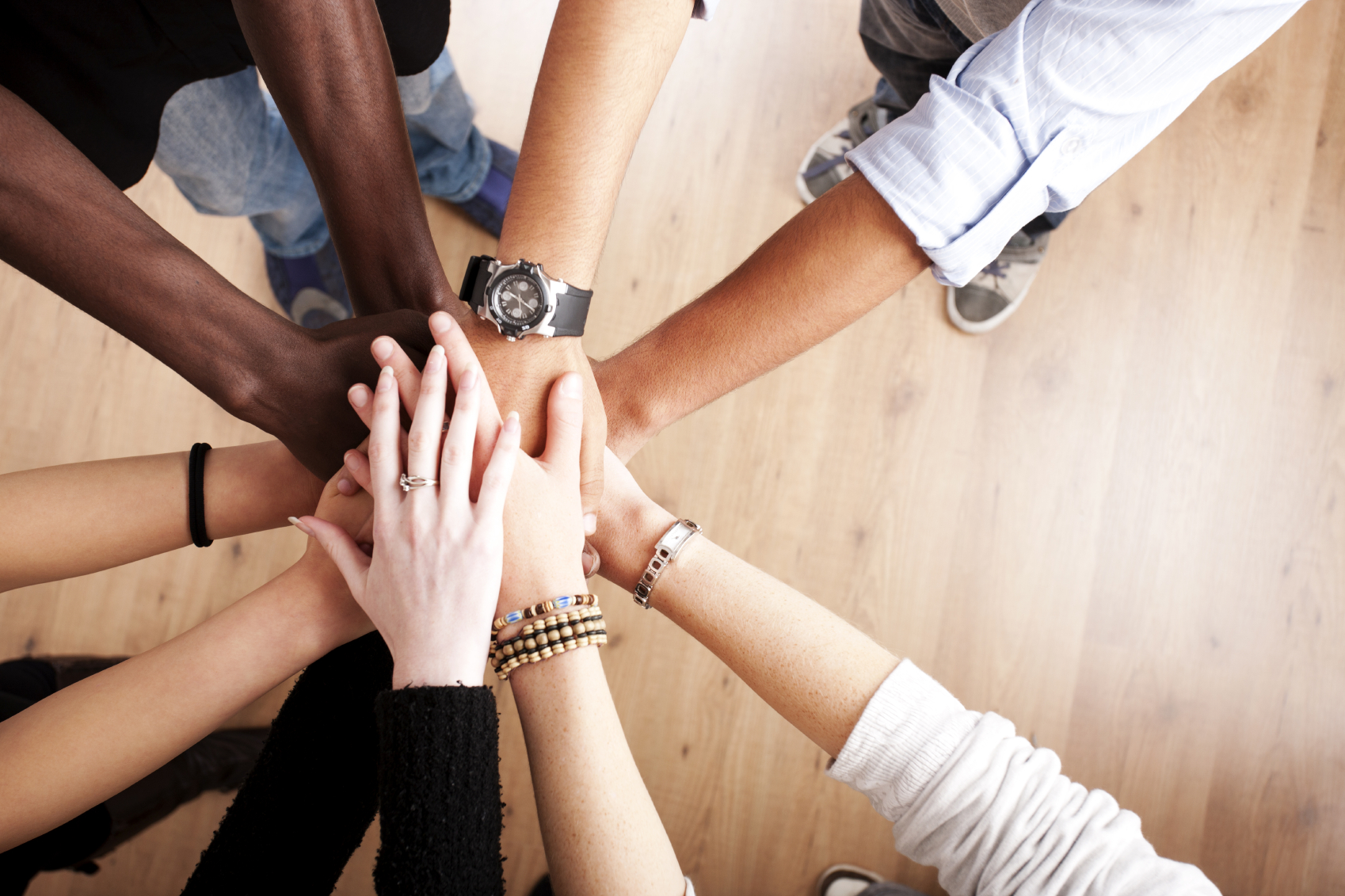 MISSIONAL BEST PRACTICES: BUILDING A GOOD TEAM
We are finishing a brief series on building healthy, good functioning teams. Ministry will eventually mean forming a team to accomplish our goals. But good team work is not automatic or easy. Leaders need to invest time and energy to keeping the team running smoothly. Leaders need to be servant leaders who are committed to helping their team mates succeed and thrive. The most important goal is to create a culture where team mates appreciate, respect, value support each other. Thankfully, God is the best leader who is committed to seeing His children succeed and thrive. Also the early church was made up of diverse people who needed unity to survive, so the epistles of the New Testament devotes a fair amount of space to exhortations for Christians to be in proper healthy relationship with each other.
Churches and ministry teams need to study the "One Another" passages found in the New Testament. What I list below are a whole bunch of verbs, actions, things to do or not do. Each of these verbs, found in a New Testament passage is followed by the Greek word, "allelon, " which means "one another" or "each other". So when reading the verb know it is to be followed by "one another" or "each other." Here is a partial list:
· Encourage (I Thessalonians 4:18)
· Bear the burdens (Galatians 6:2)
· Love (many times John 13, I John 3)
· Bear the burdens (Galatians 6:2)
· Accept (Romans 15:7)
· Be kind (Ephesians 4:32)
· Live in harmony (Romans 12:16)
· Forgive (Ephesians 4:26)
· Lay down your lives for
· Do not provoke (Galatians 5:26)
· Honor (Romans 12:10)
· Be devoted (Romans 12:10)
· Speak truthfully (Colossians 3:9)
· Teach (Romans 15:14)
· Worship with (Romans Ephesians 5:19)
· Do not envy (Galatians 5:26)
· Do not compete (Philippians 2:3)
· Stop passing judgment (Romans 14:13)
· Be devoted (Romans 12:10)
· Serve (Galatians 5:13)
· Be compassionate (Ephesians 4:32)
· Submit to (Ephesians 5:21)
· Pray for (James 5:6)
· Don't grumble against (James 5:9)
· Don't slander (James 4:11)
· Confess sins to (James 5:16)
· Be kind (Ephesians 4:32)
· Be hospitable ((I Peter 4:9)
· Build up ((I Thessalonians 5:11)
· Be gentle (Ephesians 4:2)
· Be patient (Ephesians 4:2)
We need to pay attention to the grammar of these verses. The verbs are in the imperative case. They are commands. We are to do these things! It's not optional for Christians who acknowledge the Lordship of Jesus. An imperative verb combined with "each other" or "one another," establishes a reciprocal duty. That means we need to do this for another person and we should expect that the other person will do this for us as well. In the church and on our ministry teams it is to be the norm.
Take a few moments to imagine what it would be like if everyone on your team or church was acting this way! What a joy ministry and serving would be! This concept needs to be taught and agreed to by all team members as core values for the team.
If you, or your team has used this idea in team building please share your story. If you have any other "best practice" in establishing a healthy team culture please share as well.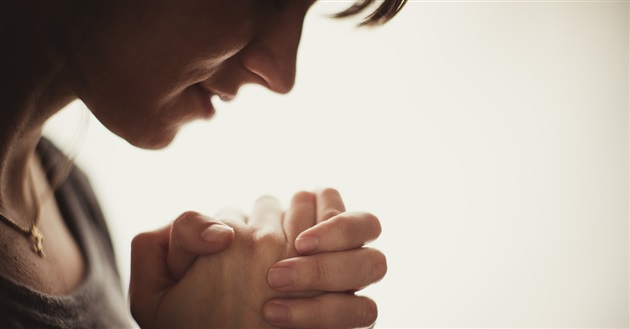 PRAY FOR CHINA: DYSFUNCTIONAL FAMILIES
A while back while checking in on my Netflix account, I came across a movie called Brat Academy. It was an English documentary describing the rise of out of control children in China and the rise of boot camp style schools to help these children and youth change their behaviors. It was produced in 2007 so it is almost ten years old, and it had a somewhat sensationalistic, and patronizing tone to it, so watch it with some discretion and certainly be careful of drawing too many conclusions on the basis of this one source. But it would be accurate and fair to say that as China's economy grew, this new affluence can result in an increase in out of control children. This is not just a Chinese problem but all affluent countries experience this. It has been described as "affluenza," defined as an inability to understand the consequences of one's actions because of financial privilege, which leads to irresponsible behavior.
The focus is usually placed solely on the children, but if you have any counseling background, you will have learned that the out of control behavior is a symptom of a broken down family structure and the parents share responsibility. So it's not only the child who needs to change but the family dynamics and the parent's parenting skills and philosophy need adjustment as well. When the situation gets to the point as shown in the movie there is a lot of pain and damage so there is a need for emotional, spiritual healing and reconciliation. So the remedy as shown in the movie is not a total solution to the problem.
Pray for the Chinese church to be in the vanguard in addressing this issue. The Gospel has the potential to address this problem, as the real issue is re-connecting the hearts of the children to the hearts of the parents: a healthy heart connection to God makes this possible! Diaspora Chinese Christians with marriage and family counseling training and experience in particular can be part of the solution by training and guiding the Chinese church to develop effective programs and training pastors to develop the necessary skills.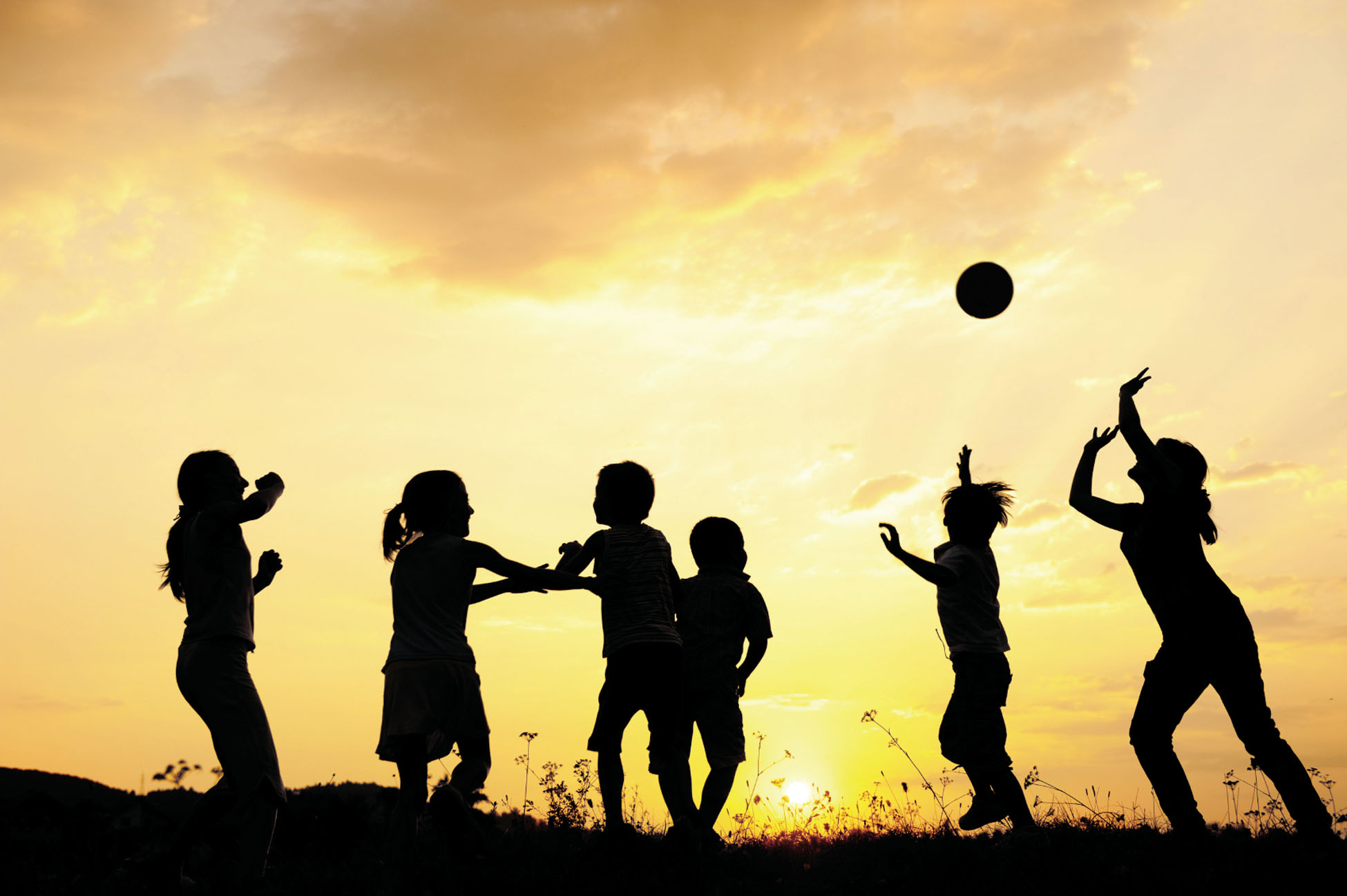 MISSIONAL GOOD NEWS: PRE-TEENS ON MISSION
It's Friday and time for our next installment of Missional Good News, our weekly post on people on mission with God. It's my hope with these posts to challenge and inspire people to emulate those they are reading about. It's not so much copy what others have done, but to actively look for opportunities to go on mission with God: To see the possibilities and to have the courage to dream and work towards those dreams becoming a reality!
As someone who has worked with children and youth for decades, it has long been my conviction that God is no respecter of age, but God wants children and youth to be involved in His Mission. So I was overjoyed to hear a report from Children Ministry Magazine, of a church that believes that as well, and has developed a week long summer program introducing missions to pre-teen children.
Here is the report:
Kids in the preteen program at First Baptist Church in Lubbock, Texas, saw the older, high school kids going on exciting mission trips and having tons of fun. Preteen associate Pam Holman decided to give her kids a taste of what they'd be experiencing when they got older-while beginning to cultivate a servant heart in them — by forming Preteen 3:17 Mission Camp, based on Colossians 3:17: "And whatever you do or say, do it as a representative of the Lord Jesus, giving thanks through him to God the Father."
Holman put together a local work week where children ages 10 to 12 did missions and work experiences in the mornings and a fun activity in the afternoons over four days. The kids arrived at church at 9 a.m. each morning for devotions and instructions, went to their work assignment for the rest of the morning, ate a sack lunch, and then headed out for a fun activity until their parents arrived at 4 p.m.
"Kids this age are so capable," Holman says. "You just need to give them direction."
The children worked at Mission Lubbock, a food pantry, where they helped fill orders, played with small children while their parents shopped, and did landscaping chores. They worked at a large area food bank sorting, categorizing, and organizing supplies. They cleaned and did chores for a local Ronald McDonald House — where the families of critically ill children can stay while their kids receive treatment. They went on a prayer walk and prayer drive through a low-income section of the city, where the children went into area schools (Holman received prior permission to do so) and prayed at the doors of the teachers who'd soon be working there — or with teachers who happened to be there.
"The kids learned that you don't have to pray with your eyes shut — you need to look around and see what the needs are," Holman says.
About 25 kids participated in the camp. "It was a wonderful experience for the kids," says Holman, "but also for the parents — they talked and talked and talked about how excited their kids were." There was no cost for the camp, other than the kids paying for their own afternoon fun activities, which ranged from swimming to putt-putt golf.
Holman says her goal for the camp was getting kids to look outside themselves. "It's really 'all about me' in this age group," she says. "But when you get them plugged in, they can't wait to help and do things, and they really do enjoy helping others."
Children may not be automatically born with servant hearts. But the desire to serve is easily planted by others who model servant behavior by their actions. Once kids grab hold of the idea, they are often the catalyst for change within a congregation.
Holman was so excited by what her kids did at their mission camp that she wrote about the week and presented it to her church council. "I'm so proud of our preteens," she says, "and I wanted our church council to know what they'd done and that we asked God to use our efforts to touch someone for him."
This is a great idea, well within the capability of most churches. But it does require careful planning, and supervision. Make sure your ministry partners are experienced with volunteers of that age range and the work conditions are safe. Consider also adding an educational component where missions is introduced to the kids.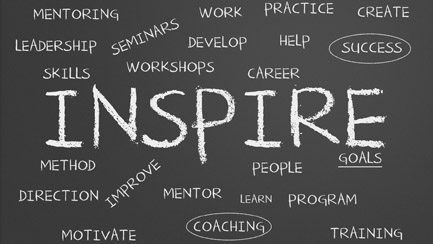 FINISHING WELL: JOHN WESLEY'S EXAMPLE
John Wesley is one of my heroes. Few Christians have made as significant and lasting contributions to the Kingdom of God than this individual. His life and ministry are a source of wisdom, insight and inspiration for me. As I've mentioned before I've been using, The One Year Christian History devotional as part of my morning quiet time routine. The book's authors, Sharon and Michael Rusten are to be thanked for compiling such a fascinating, stimulating and often challenging volume.
Today's entry, March 2 is devoted to examining the last days of John Wesley, who died on March 2, 1791. The Bible is filled with stories of individuals who did not finish well: Saul, David, Solomon, Hezekiah for instance. These stories should caution us that finishing well is not automatic but will require vigilant attention on our part, commitment as well as relying on the abundant and available Grace of God. The Bible also has a few stories of people who did finish well Joseph, Daniel come to mind. There are also the examples of Simeon and Anna who greeted and blessed Mary and the baby Jesus in the Temple (Luke 2). They were both old and because of their faithfulness had the privilege to be one of the first to know that the Messiah had arrived. Simeon arrives at the Temple prompted by the Holy Spirit. Anna the account says never left the Temple fasting and praying and worshipping day and night. Simeon had the life- long habit of being sensitive and obedient to the move of God. Anna was a 24/7 365 worshipper. Because they were finishing well by not giving in or giving up but persistently doing their normal God honoring activities to the very end, God gave them a special blessing.
Wesley's story is very similar. Beginning at age 36, Wesley traveled by horseback; extensively preaching throughout all of England; often in open fields to crowds as large as 20,000; often several times a day. By the end of his life, it has been calculated he traveled over 250,000 miles and preached over 40,000 times! When not preaching, he tirelessly and methodically organized the many people who responded to the Gospel message. He developed many methods of discipleship (hence the name of his movement was Methodism), including writing and publishing over 5,000 sermons, tracts, and instructional material. He kept up a correspondence with a wide range of friends, colleagues, supporters with an eye to encouraging them and furthering the Gospel. He lived frugally, and donated $150,000 to worthy causes.
The Rusten's provide a moving account of Wesley's last week on earth. In declining health, he had stopped preaching and was largely confined to his home. But on February 23, he accepted the invitation of an individual seeking counsel upon the death of his wife. Wesley traveled the sixteen miles on horse from London to the rural village of leatherhead, an arduous journey for an ailing person. This was to be his last trip. Wesley counseled the person for an hour and a half. Upon the end of the session, the man informed Wesley that he had sent his servant to the nearby village and invited everyone to come to his house, to hear Wesley preach. Taken by surprise, Wesley never the less preached, a stirring sermon on Isaiah 55:6: "Seek ye the Lord while He may be found: Call on Him while He is near." This was to be Wesley's last sermon.
Upon returning home, his assistant read to him a tract written by a slave who had been transported to England and who had become a believer. Wesley was moved by the message and immediately wrote a letter to his friend William Wilberforce who was leading the fight to end slavery, encouraging him to continue the fight. Wesley barely had enough strength to sign the letter, the last words he was ever to write.
Nearing death, his close supporters gather around his bed. Yet heat one point he broke out spontaneously in song, and as his friends prayed over him, he was able to say, "Amen!" to their prayers. At one point, he interjected strongly," The best of all is, God is with us!" Finally, surrounded by family and friends he uttered, "Farewell" and breathed his last. By faith, I believe, the next words he heard was, "Well done my good and faithful servant, Come and enjoy your Father's rest." These words were spoken to him by his beloved Lord and Savior.
Here are the words to the last song Wesley sang on earth: Isaac Watts's "I'll Praise My Maker While I've Breath." These words powerfully convey Wesley's state of mind and illustrate the key to finishing well.
I'll praise my Maker while I've breath,
and when my voice is lost in death,
praise shall employ my nobler powers;
my days of praise shall ne'er be past,
while life, and thought, and being last,
or immortality endures.
Why should I make a man my trust?
Princes must die and turn to dust;
vain is the help of flesh and blood:
their breath departs, their pomp, and power,
and thoughts, all vanish in an hour,
nor can they make their promise good.
Happy the man whose hopes rely
on Israel's God: he made the sky,
and earth, and seas, with all their train;
his truth for ever stands secure,
he saves th'oppressed, he feeds the poor,
and none shall find his promise vain.
The Lord has eyes to give the blind;
the Lord supports the sinking mind;
he sends the laboring conscience peace;
he helps the stranger in distress,
the widow, and the fatherless,
and grants the prisoner sweet release.
He loves his saints, he knows them well,
but turns the wicked down to hell;
thy God, O Zion! ever reigns:
Let every tongue, let every age,
in this exalted work engage;
praise him in everlasting strains.
I'll praise him while he lends me breath,
and when my voice is lost in death,
praise shall employ my nobler powers;
my days of praise shall ne'er be past,
while life, and thought, and being last,
or immortality endures.
Read these word of this hymn carefully, prayerfully. May they express the desire of our hearts. May we so live our lives, so when it draws to an end, we seek and experience the presence of God and continue to make the most of every opportunity to love God and others.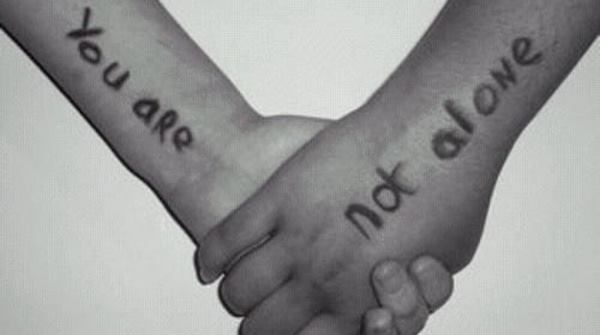 SUPPORT FOR THE PARENTS OF MISSIONARIES
The Kingdom of God is all about RELATIONSHIPS!! First it's about our own relationship with God. Then it's about connecting other people to God. The Great Commandment is to love God and love others. This should especially apply to missions. Missions is more about people than programs or message. People should be a priority. Each relationship involved in missions should be characterized by love.
Mission organizations, sending churches need to be reminded of this principle on occasion. At one time, the attrition rate of missionaries was very high. Missionaries were leaving the field at an alarming rate, burned out, even traumatized. To everyone's credit, the member care movement quickly emerged, and Christian counselors in partnerships with mission agencies and seminaries studied the problem and came up with programs and practices which soon became the norm. The missionary family was next, when the plight of missionary kids became public. There were horrific reports of abuse at MK schools. Also there was a growing body of anecdotal evidence of bi-cultural children have trouble adjusting. Again, the response was quick. Conferences were held, resources mobilized and the problems were addressed.
The next area of relationship in missions that is being addressed concerns the parents of missionaries. This is especially important in the Asian context. Filial piety, the responsibility of children to honor and care for their parents is a core value for most Asians. Parents expect their children to meet their expectations (they aspire for their children to become professionals, successful), care for them, and provide easy access to grandchildren. If the children should become missionaries all of these expectations are at risk. So a child becoming a missionary is a sacrifice for them, which is the reason many parents even Christian parents oppose their children going to the mission field.
The Bible also teaches the duty of children to honor parents, but at the same time Jesus commanded that obedience, loyalty is first owed to God over parents. But the parents' feelings and circumstances should be considered. So churches and mission organizations need to pay attention and care for the missionary, the children and also devote some care and attention to the parents of the missionaries.
Thank God these issues are beginning to be addressed. The key resource is a book by Cheryl Savageau and Diane Stortz , titled, Parents of Missionaries: How to Thrive and Stay Connected When Your Children and Grandchildren Serve Cross-Culturally. It was especially written for parents who have sent their children off to be missionaries.
Here is a description of the book's content:
As a parent of a missionary you may feel that missing your child and your grandchildren signals a lack of faith. But proclaiming the gospel and making disciples was not meant to eclipse the loving family bonds God ordained. Whether you're the parent of a missionary recruit or a parent of an experienced missionary, you'll benefit from the authors' research and personal experience as they present a comprehensive plan for understanding missionary life, navigating the holidays, grandparenting long-distance and saying good-bye well. Combining a counselor's professional insight and a parent's personal journey, plus ideas and stories from dozens of missionaries and POMs, Parents of Missionaries is a valuable tool for missions mobilizers and educators as well as parents. The POM experience amounts to a journey through change, pain and adjustment. Wherever you are on that journey, this resource will encourage you and help you thrive and stay connected with your children and grandchildren serving cross-culturally. Not only can you survive as a parent of a missionary―you can thrive!
Savageau is an experienced family counselor who did research on this topic for her doctoral dissertation. Sortz 's child was a missionary. May God bless them for bringing this issue to light. May churches and mission organizations, begin to support the parents of missionaries. May God bless parents of missionaries for their calling and sacrifice!
Here is a link to the book: https://www.amazon.com/Parents-Missionaries-Connected-Grandchildren-Cross-Culturally/dp/0830857303/ref=pd_bxgy_14_2?_encoding=UTF8&pd_rd_i=0830857303&pd_rd_r=E3METP2WXC2PMT02TG0S&pd_rd_w=qKF0q&pd_rd_wg=8xNcX&psc=1&refRID=E3METP2WXC2PMT02TG0S