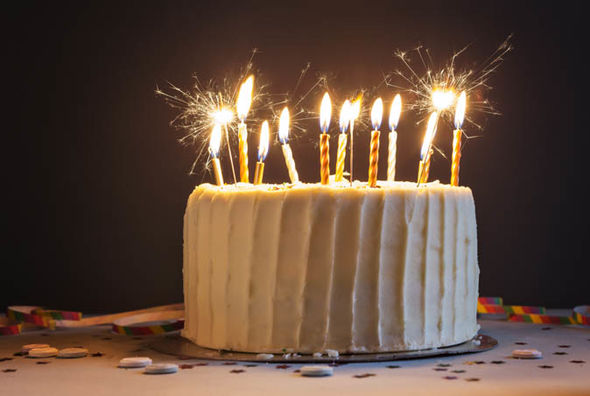 HAPPY BIRTHDAY PROTESTANT MODERN MISSIONS!
On May 31, 1792, the modern Protestant mission movement began. GOI is part of a long line that reaches back to this day. On that day, a group of British Baptist ministers reluctantly and almost as an afterthought agreed to establish the "Baptist Society for propagating the gospel among the Heathen," later renamed the Baptist Missionary Society. Andrew fuller passed around his snuff box to collect a small offering to provide initial funding. Carey whose brainchild this organization had long been a voice crying aloud in the wilderness on behalf of world evangelization. In early 1792, he published a pamphlet entitled, An Enquiry into the Obligations of Christians to use Means for the Conversion of the Heathens, which is the manifesto for the modern missions movement. Despite resistance and apathy, Carey relentlessly promoted missions among his Baptist colleagues.
On May 30,1792, during the annual meeting of the British Baptist, Carey preached a stirring sermon. The test was Isaiah 54:2-3, and the theme was "Expect great things from God; Attempt great things for God." He closed the sermon by urging the ministers to form a missionary society. However, this item was not placed on the agenda. The meeting was about to adjourn when Carey implored the chairmen, Andrew Fuller, "Is nothing again to be done?!" Reluctantly the matter was added to the agenda at the last moment and passed.
From this rather inauspicious start, things quickly gathered momentum. The next year, William Carey, along with two other men, sailed from England to India as the first missionaries of this organization. Carey would spend the rest of his life as a missionary to India, defining what it means to be a missionary: translating the entire Bible into six languages, and parts of the Bible into twenty-nine more. He planted churches, started schools, hospitals, a savings bank, a newspaper. He engaged in scientific endeavors cataloging the plants and birds of India, translating some of India's literary masterpieces into English. He introduced the printing press, the steam engine and paper mill to India.
He practiced what he preached. He expected great things from God and attempted great things for God.! May each of us follow his example!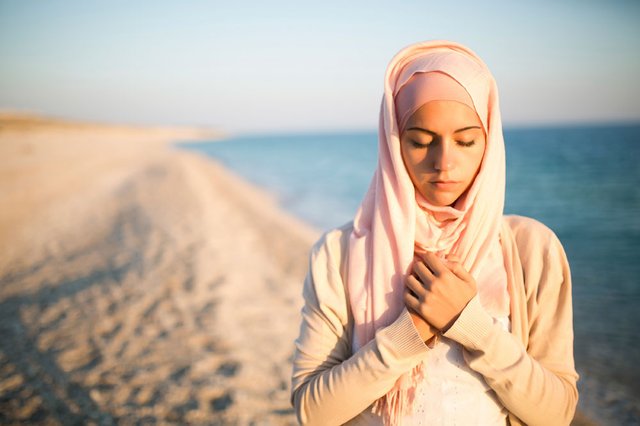 MINISTERING TO MUSLIMS DURING RAMADAN
As I read through my morning newspaper today, I was amazed how many stories involved Islam, Muslims. Some of them were very disturbing. Yet, God delights in moving in amazing ways during times of crisis. God also delights to respond to the prayers of His people. May reading disturbing news cause us to go to God in prayer.
As I mentioned in a post last week, Ramadan begins this Saturday. Are you ready to reach out to the Muslim world? Ramadan is a month long religious observance for Muslims involving a sun up to sundown fast in an attempt to draw closer to God. I urged you get a copy of 30 Days of Prayer for the Muslim World. It's available for immediate download for a nominal charge here: http://www.30daysprayer.com
It will help you understand Muslims, Islam, which forms the foundation to begin to show God's love to them.
If you have Muslim friends, co-workers or acquaintances connect with them at this time. Ramadan offers many opportunities to ask them about Islam. If you don't have any Muslims in your circle of acquaintances ask God for some.
Lastly if you are a church leader, consider mobilizing your congregation to pray for Muslims during this time. I've mentioned the Prayercast website. They will have special prayer videos guiding prayer for Muslims. There will be a new one each week. These are very well done, with highest quality production values, and they are available free for downloading. Please consider showing them during the prayer time of your worship service.
Check them out here: http://www.prayercast.com/index.html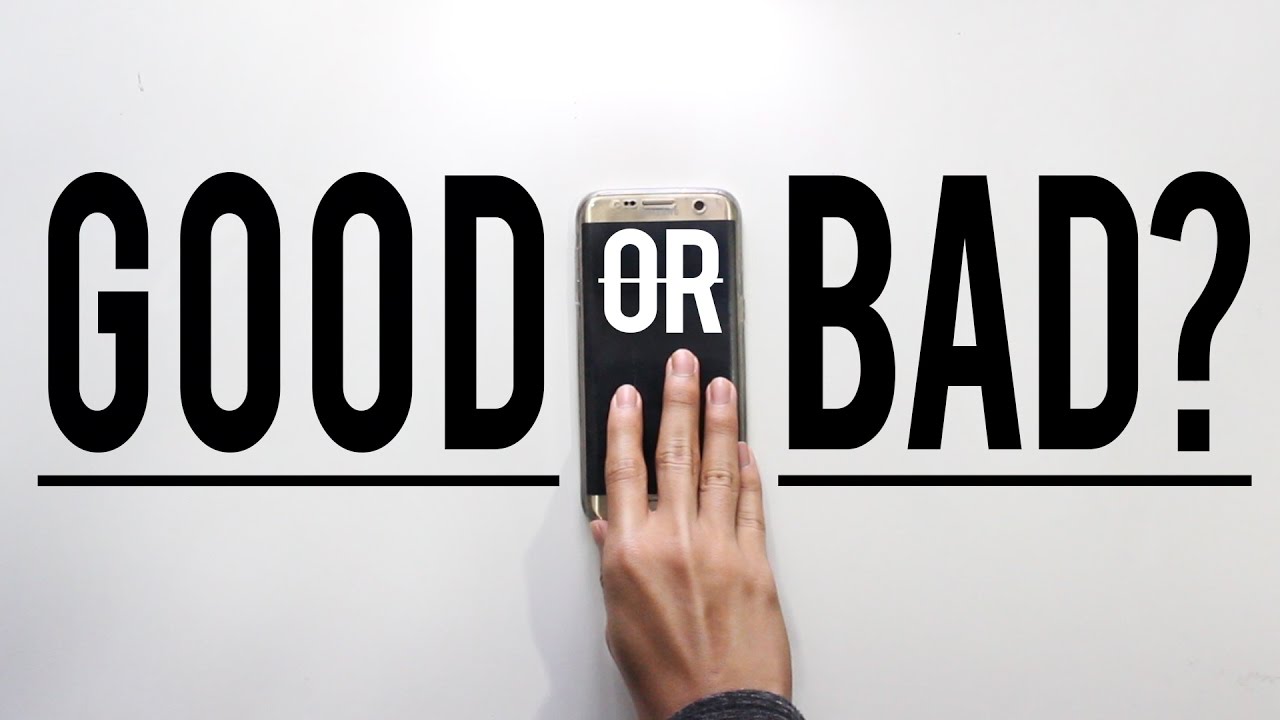 MISSION STATISTICS: THE SURPRISING GOOD & BAD
Several weeks ago, I shared the sad news that GMI would be closing soon. One very valuable part of their ministry was to analyze mission statistics and portray them in eye catching graphical presentations. They called these, "Infographics." They can be used for Powerpoint slideshows for Mission moments at your church or as devotionals for your mission committee meetings, or for a Sunday School class. They are designed for maximum impact. The topics that they present are usually very important and the information is backed by the best and latest research. They provoke thought and present information in a clear and easy to understand way. They also provide prayer points and application points. Best of all these very high quality presentations were provided totally free of charge, as GMI wanted this info to be disseminated as easily and as widely as possible. This ministry philosophy is part of the reason they are going out of business.
The startling information is that the number of Christians as a percentage of total world population has been relatively unchanged since 1900, hovering around mid-30%: This despite huge increases in the number of missionaries and large growth of the church in South America, Africa and Asian countries like China and South Korea. These increases have been offset by secularization of North America and Europe. The good news is that percentage who have never heard the Gospel has decreased from 54.3% to 28.4%. 33.5% or 22.3%?
Also, because of more natural population growth in Africa and Asia and because millions in Europe and North America left the faith, the global percentage of Christians would have dropped to 22.3% without mission. It took 817million conversions to offset those factors.
So as this infographic makes clear, the reality is somewhat surprising and complicated and not straight forward. On the one hand there is good news of mission growth and bad news of loss. They include these praise/prayer requests:
· Praise God for the growth that is real and global — hundreds of millions of conversion to keep the Christian ratio at 1/3.
· Pray to the Lord of the harvest! 1/3 is not enough, and many of those 1/3 are nominals who may leave. Ponder what it would take to change the 1/3 to 1/2 and pray for that.
· Pray for the millions who have left, who see religion only as outdated and violently divisive, and who envision a new world order with only non-controversial religions allowed.
· Pray that revival will sweep through ancient churches so their nominal members will become passionate disciples.in areas which were once Christian.
They conclude by offering these reflection questions to help us apply what we have learned through this graphic:
Personal Reflection
The two major forces causing people to leave their faith or their parents' faith in the late modern era were secularism and communism. Both are losing their credibility in the early post-modern era, but what will replace them? What is most likely to cause young people today to think that their parents' faith is not for them? Pray for Christian parents globally to be able to communicate the faith authentically and convincingly to their own children, whatever the new anti-Christian forces may be. .
Engaging the Church
Does anybody in your church believe that the work of mission is done now, or nearly done? Though there is huge cause to celebrate the spread of the gospel in other continents, the 1/3 threshold is not what Jesus died for. It is far too soon to quit. Invite your church to spend some time facing that stubborn fact of "1/3 Christian". .
Organizational Application
Is your organization more aware of and more inclined to believe the good news or the bad news in this graphic? How do you communicate both sides of the truth to your supporters? What is your organization doing to prevent the drift toward nominalism, which is increasingly an evangelical problem, not only a problem of the ancient churches and modern liberal churches? Is your organization concerned that it may be bringing people in the front door of Christian faith but letting lots of them leave by the side door?
As you can see this is very valuable teaching/training.
Go to the website and get access while you can. Here is the link: http://www.gmi.org/services/missiographics/library/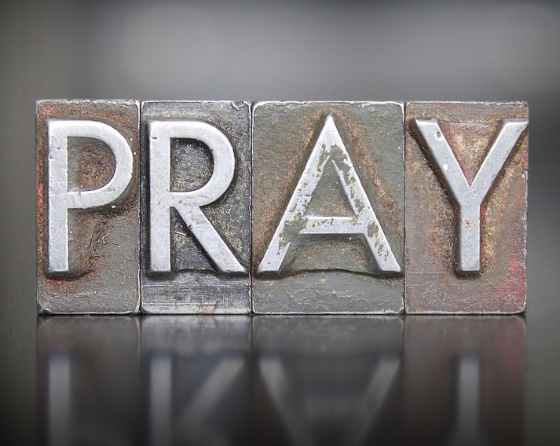 PRAY FOR GOI: MOTHERS OF GOI MISSIONARIES
Even though it's not Mother's Day, one thing you often hear at sermons on Mother's Day, is "Every day should be Mother's Day!" So , though I'm a couple of weeks late, today's post will be about mothers; about honoring them; especially mothers of missionaries and particularly, the mothers of GOI's missionaries. My mother had a profound spiritual impact on my life. One life changing experience for me was overhearing her pray for me, out loud during her quiet time. I had never heard that tone in her voice as she begged for God's blessing in my life. I'm totally confident God heard and answered her prayers for me, and I was blessed to have such a prayer warrior on my side.
But being a mother is hard work and more so if one of your children answers a call from God. Recall Simeon's prophetic prayer over Mary and Jesus when He was presented at the temple shortly after His birth. Speaking to Mary, Simeon said: "And a sword will pierce your own soul too." (Luke 2:35) This was graphically portrayed in Mel Gibson's film, The Passion of the Christ, which has several scenes with Mary witnessing what happens to her Son. What Mary experienced, the pride and joy as expressed in the Magnificat (Luke 1:46-55) as well as the deep sorrow, will also be experienced by mothers who willingly commit their children to ministry and missions.
Lori McDaniel is a church planter, and former missionary to Africa recently sat down with a group of mothers of missionaries and carefully listened to their stories and wrote a very moving tribute to them which explains what they go through when they sent their children (and for some children and grandchildren as well) off to the mission field. She summarizes it this way: A seismic shift occurs in the landscape of the heart of a mother whose child senses God's calling to be a missionary. The announcement of this decision creates a displacement of emotions. Thoughts of being thousands of miles apart bring into sudden existence large gaps between pain and pride; between feelings of intense love and deep loss; between apprehension of what is ahead and anticipation of what God will do.
So please join me in praying for missionary mothers. Please pray that:
· They will experience God's peace and joy.
· They will find ways to support their children.
· They will find support and encouragement from church and friends.
· God will bless them for their sacrifice.
Here is a link to the entire article. Please make time to read it.
If you are a mother of missionary, please read this article, and search my blog as I have written several post on this topic including books and support group.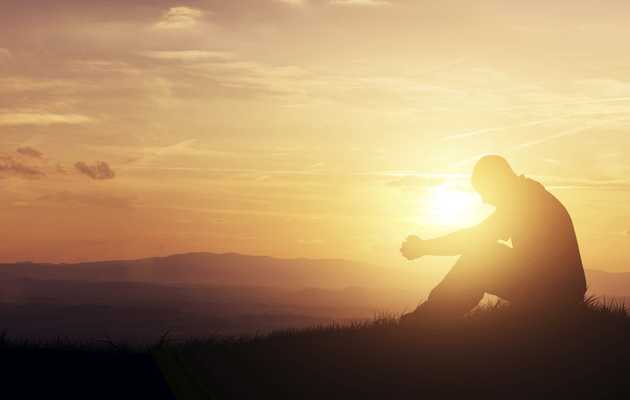 PRAY FOR CHINA: ONE BELT ONE ROAD
The news recently had many stories about China's ambitious new global initiative, "One Belt, One Road." It is also known as the "New Silk Road." Google it to find our more. Basically China is going to invest billions of dollars annually in various infrastructure projects to improve transportation, communication , power generation and natural resource development. It also marks China assuming major global leadership.
It is a work in progress and the effect s and motivations are not fully known. However, we believe, history is "His Story." For instance the church and Christianity began during the era known as the "Pax Romana."The Roman Empire had established a transportation network, which the Apostle Paul and other missionaries used to easily spread the Gospel. The earlier empire of Alexander the Great had as one result, the widespread acceptance of the Greek language as a common vehicle which also aided in the spread the Gospel. God is sovereign and Christians may wonder how God will use this to spread the Gospel and further His Kingdom. The target for China's economic development efforts lies in the heart of the 10/40 Window.
This is an opportunity to expand our prayer vision to a global perspective. Again the Gospel/Mission implications of this are potentially very great.
Here are some prayer points:
· Pray for Chinese Christians, churches, mission organizations as they mobilize and strategize. May God's Spirit guide and direct them.
· Pray that these efforts will help end the poverty of these areas.
· Pray that the improvements in communication will help spread the Gospel.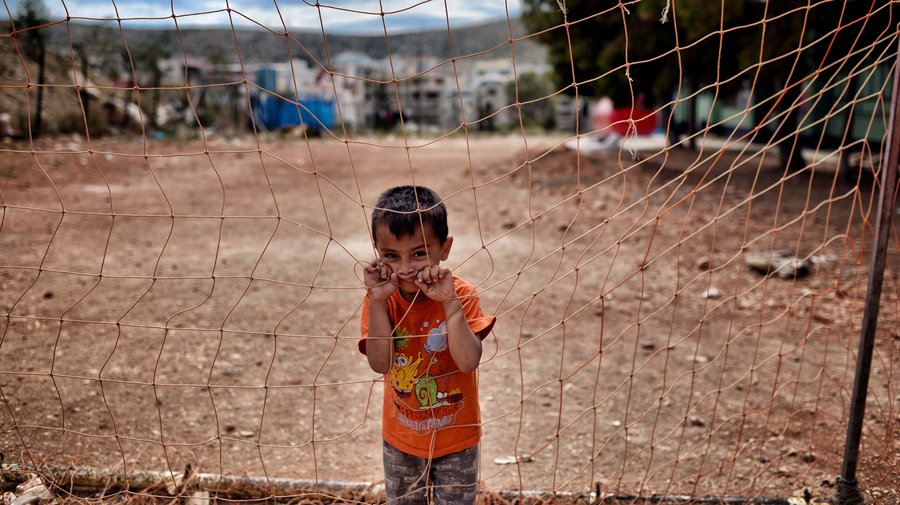 WORLD REFUGEE SUNDAY 2017
The refugee situation is without a doubt one of the top problems facing the world today. There are more than thirty different refugee situations in the world today. In each situation, over 25,000 refugees have been displaced for more than five years with no resolution in sight. This issue has affected the results of several national elections all around the world. It is definitely a "hot button" issue. I have blogged on this topic in the past. I believe the Biblical witness and the teachings of Jesus are clear that Christians need to be involved. But how should the church and Christians get involved in such a potentially divisive issue?
I recently read a true story which may help shed light on this question. A church disciplined a couple who was living together without being married. They angrily left the church, but later repented and were reconciled with the church. They sought to get married immediately, but had little in the way of resources. The church members were galvanized into action. Seemingly out of the clear blue, wedding rings were hand- made, honeymoon arrangements were provided, as well as a wedding dress, cake and all the little details which make wedding ceremonies so special. All were taken care of by church members. No one organized it, it all happened "spontaneously." When the pastor asked the people who had contributed, why they did it, the response was always, "I felt God wanted me to do it." This is a testimony to the work of the Holy Spirit in the church and the lives of believers. I believe God wants to do something about this problem, through your church and your members. What it is I'm not sure. So the key is to be sensitive and obedient to the work of the Spirit.
So I would suggest this regarding the refugee situation. Present the refugee situation clearly and honestly, without manipulation and sensationalism, and wait to see what the Holy Spirit will accomplish. The opportunity to do this is coming up. The United Nations has designated June 20 as World Refugee Day. The World Evangelical Alliance has designated the Sundays before and after this day (June 18 and 25, 2017) as World Refugee Sundays. Please consider presenting to your church and other small groups the refugee situation.
Here is a link to a website with many resources:
http://www.refugeehighway.net/world-refugee-sunday.html
Now is the time to get mobilized! Work on getting this date on the church calendar, and begin to get informed and pray expectantly for the Holy Spirit to do His work.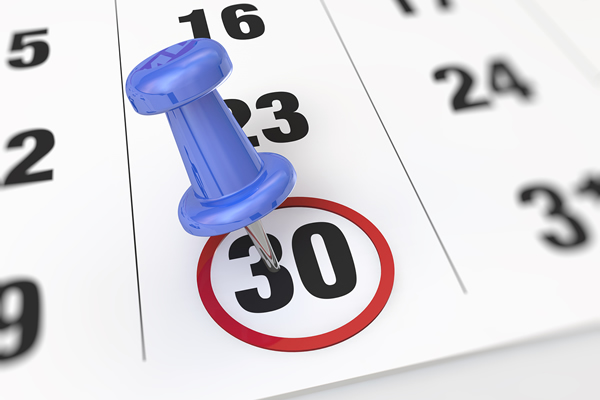 30 DAYS OF PRAYER FOR THE MUSLIM WORLD 2017
As GOI has expanded our ministries we are being drawn geographically closer to the Muslim world. After much prayer and discernment, GOI has launched ministry to Muslims. This is of course a sensitive issue and we may have to limit publicity for security reasons, but please join us by beginning to pray in earnest for Muslims.
With that in mind, here is a very valuable resource which will educate and guide your prayers for the Muslim world. It's called 30 Days of Prayer for the Muslim World. It is an annual event coinciding with the month of Ramadan, an important religious observance for Muslims who pray and fast for a month. This year Ramadan runs from Friday evening May 26 until Sunday evening June 25, 2017. The organizers have compiled an excellent prayer guide to help us. It is beautifully illustrated and filled with information which in the organizer's words "encourage, educate and enable." The goal is to help Christians obey the Great Commandment to "love God and love our neighbors." In a world where Islam is primarily associated with ISIS, Boko Haram, al-Qaeda, Christians need a "reality check" to acquire a proper, balanced understanding of Islam. We also need to learn how to love Muslims.
There are guides for adults and children in various languages. The guides are available in both hardcopy and as downloads.
Behind the writing, publishing and distribution of this booklet is truly an international movement. Christians all around the world are joining in together to pray for Muslims. I received an email from the American organizer. By faith he ordered 100,000 copies of the prayer guide to be printed. Imagine that many American Christians praying for Muslims! Imagine how God will respond to these prayers! Please consider getting your family, your small group or Bible study or Sunday School class or mission committee or even your entire church involved. There is still time to order the hard copy, or encourage the download. There is a charge for it, but the material is first rate and well worth it.
The prayer guide is available in many languages. There are offices scattered all around the world. Here is a link for those who live outside of US to obtain the prayer guide: http://pray30days.org/order/
Here is the link to the website where the prayer guide and other resources can be obtained in the US: http://www.30daysprayer.com
There are promotional videos at the sites as well so please consider showing it to your groups or passing the word via social media.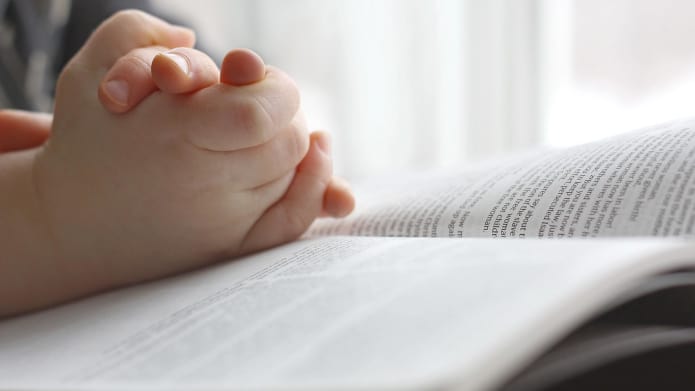 PRAY FOR GOI: LATEST DIRECTOR'S LETTERS
We just uploaded the most recent letter from GOI International director Rev. Dr. Cyrus Lam. If you look to the right on the blog home page you can see the most recent letters. You can either, read or download.
Rev. Lam was one of the founders of GOI, and his vision for a Chinese Christian mission organization for the Chinese church has guided our mission through all 21 years of our existence. As you read the most recent letters, you can tell his passion for God's mission and GOI's part of it, still burns very bright. Though in his seventies, he is always eager to make the most of every opportunity to further the Gospel and God's Kingdom whatever the hardships! He is an inspiration for us all!
Please take the time to prayerfully read these letters. As you can see, God is using GOI in important ways. We are really seeking your support at this time. We face challenges but as you read the letter, you can also see the opportunities. May God bless you for your prayers and financial support.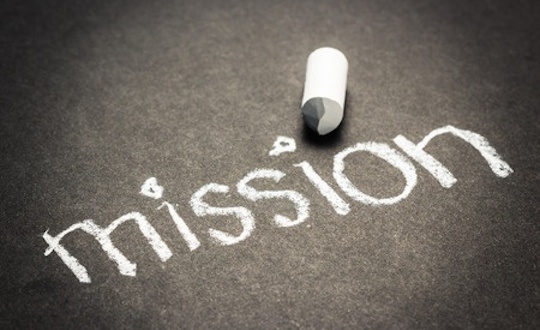 DISCIPLESHIP AND MISSION PART 1
The Great Commission makes very clear the relationship between discipleship and mission.
18 Then Jesus came to them and said, "All authority in heaven and on earth has been given to me. 19 Therefore go and make disciples of all nations, baptizing them in the name of the Father and of the Son and of the Holy Spirit, 20 and teaching them to obey everything I have commanded you. And surely I am with you always, to the very end of the age." Matthew 28
God's mission for the church is for Disciples to go everywhere and make more disciples. I took a pastor leadership course, and the Professor Leroy Gainey said something during a class that stuck with me. He taught us that the pastor's job was simple, but not easy. He memorably told us our job was to:
· BRING THEM IN! (EVANGELISM)
· BUILD THEM UP! (DISCIPLESHIP)
· BOOT THEM OUT! (MOBILIZE FOR MISSION)
So take a moment and ponder this summary of ministry. Depending on who you are and where you are at select one of the following questions:
· If you are a Christian, think about what stage you are at. Are you sure you are a Christian, a disciple of Jesus? Are you being discipled? Are you mobilized for mission? Who are you witnessing to, building up or supporting?
· If you are a church leader: How is your church doing? Are all the bases being covered?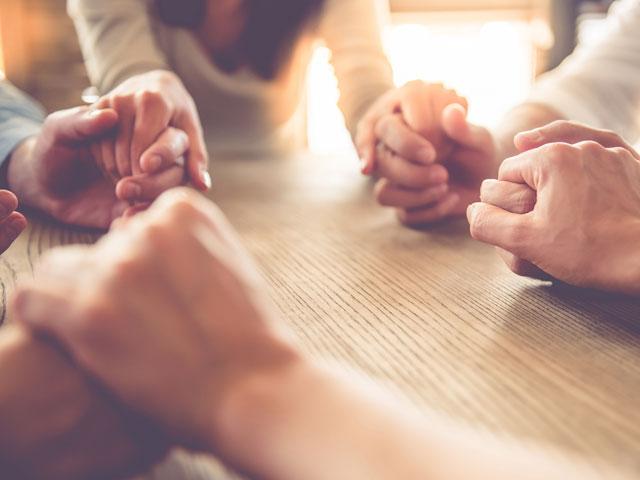 PRAY FOR CHINA: HOME FELLOWSHIP GROUPS
Just as our God is a Trinity which means God is inherently relational and interconnected, the individual Christian needs to be in relationship and connected with others. I think this has been fundamental to Christianity from the very beginning and applies to all cultures as well. I think back and praise and thank God how God has used various small groups to help me grow and survive and thrive in my Christian life. The Christian life is often difficult to pull off. I needed (and continue to need) fellowship, friendship, encouragement, support and role models and lots of prayer. This is what small groups can provide. So I rejoiced when I read this fascinating article from China Christian Daily, about house fellowship groups in China.
This is not to be confused with "house church" in China. But the article describes, what in US would be called variously,"home groups", "neighborhood weekly Bible study", or "cell group". What is interesting is that the meeting formats vary week to week. One week is Bible study; another week, the focus is on singing praise and worship songs; the week after that the focus is intercessory prayer or just reading the Bible out loud.
The author of the article is describing a close relative's group, but the claim is that this is typical for Christians throughout China. Here is the author's summary paragraph: These fellowships fill something between a house church and what westerners usually mean by a Bible Study. For Chinese Christians like my in-laws, the house fellowship doesn't replace going to Sunday services, but they are not just gathering for Bible study either. It is truly about fellowship. Most of the members are local, living in the same village and able to walk to my in-laws house. These gatherings offer them the time to get together to visit and talk about both the religious and non-religious issues they are facing, an opportunity that the regular Sunday church services don't provide. In other words, fellowships like this one are less about teaching and doctrine than they are about connection.
As you can see, a lot of good things can happen in these groups. These kind of groups can make Christianity attractive for Chinese and can also explain some of the church's explosive growth. But this kind of community is necessary but not automatic. It takes a lot of God's Grace to start such groups, keep them running over time and to keep them healthy and positive. Small groups can become dysfunctional and negative. So please remember to pray for these groups. They are vital for Christianity in China!
Here is the link:http://chinachristiandaily.com/2017-05-05/church/house-fellowships-in-china-form-the-backbone-of-the-christian-community_4740.html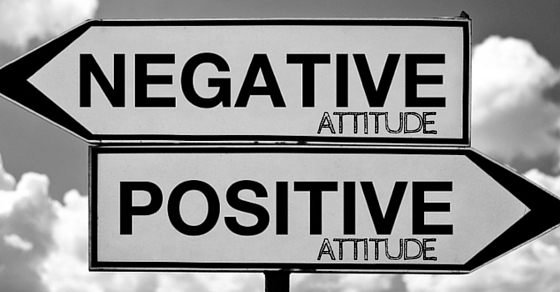 OUR ATTITUDE TOWARDS MUSLIMS
On a personal level, I have begun to seriously monitor my emotional state and check my attitudes frequently. As humans we are wired to react, especially to threat. This is the well- known "fight or flight" mechanism. But James tells us we need to operate on the basis of "wisdom from above." This wisdom , James describes is "first of all pure; then peace-loving, considerate, submissive, full of mercy and good fruit, impartial and sincere. Peacemakers who sow in peace reap a harvest of righteousness." (James 3:16-17). We need to check ourselves often on the basis of how we are operating.
This idea has wide implications. One current issue is how to regard Muslims and Islam. The terrorist attacks by Muslim extremists have provoked emotional responses of fear and anger. Many Christians are taking a very hard line on this, urging their governments to take action. Not only that some Christians go as far as to criticize other Christians who are doing ministry to Muslims.
Today I read a very interesting and powerful essay, at the Asia Harvest website applying the book of Jonah to this very situation. it is an important message and they are seeking that it spread as quickly and as far as possible. I was affected by it, so here is most of that essay:
"But Jonah ran away from the Lord and headed for Tarshish" (Jonah 1:3). It's unfortunate that many Christians know so little of the Book of Jonah, except that a 'great fish' swallowed him and later spat him out. Most people's knowledge of Jonah seems to stop there, and they have missed the main point of the book.
When God commanded Jonah to preach in Nineveh, not only did he run away, but he went as far as possible in the opposite direction. Nineveh was 550 miles northeast of Israel, but he headed to Tarshish, located on the coast of Spain some 2,500 miles to the west! The Prophet Jonah was a man of God, so what motivated him to disobey the Lord in such an extreme way?
After he returned home from his remarkable ordeal, God again instructed Jonah to go to Nineveh. This time he went, albeit reluctantly. He preached God's coming judgment, and incredibly the whole city repented of their sins, from the king down. Jonah's worst fears were confirmed. Those evil-doers had met God's conditions and he knew the merciful Lord would relent of His punishment.
Jonah was "very angry" when the city repented. He threw a major hissy-fit and prayed, "Isn't this what I said, Lord, when I was still at home? That is what I tried to forestall by fleeing to Tarshish. I knew that you are a gracious and compassionate God, slow to anger and abounding in love, a God who relents from sending calamity. Now, Lord, take away my life, for it is better for me to die than to live.' But the Lord replied, 'Is it right for you to be angry?'" (Jonah 4:1-4).
To understand why Jonah was so upset we need to know what Nineveh was like at the time. The city had emerged as the center of the Assyrian empire, known for its cruel and ghastly acts. For generations they had bullied and destroyed surrounding nations. The Ninevites were similar to Islamic extremists today, performing barbaric acts of terror.
If we understand that similarity, we may begin to grasp why Jonah was so keen to disobey God. If we're honest, if the Lord told us to travel to the Middle East and preach to ISIS, we might head in the opposite direction too. Interestingly, Nineveh was located just outside the present-day city of Mosul in Iraq, which is still in the news today as a terrorist stronghold, thousands of years after Jonah's visit.
Before we rush to judge Jonah, we see many similarities between his attitude and that of many Christians today. In the past few years a number of people have rebuked us for our desire to reach Muslims with the gospel of Jesus Christ. Some church-going professing Christians have brazenly told us we are false believers because we don't appear to "hate God's enemies with perfect hatred." Just like Jonah, they don't want a certain group of people to experience God's grace. Some have even said they would rather see all Muslims annihilated and wiped off the face of the earth.
Friends, if you love the Lord Jesus, please guard your heart closely and ensure it doesn't grow bitter against Muslims or anyone else. While it's right to hate the demonic, filthy acts of terrorist groups like ISIS, if we allow a root of bitterness to gain hold we will be defiled and it will affect everyone around us. Satan would love for that to happen.
A few people have asked us if we are "for or against" Muslims. We are for Jesus Christ, and if the Holy Spirit is drawing people to God out of the Muslim world, we want to be part of it. There is no greater joy than to see a Muslim transformed by the blood of Jesus.
We (Asia Harvest) currently support more than 150 evangelists throughout Asia who were once Muslims, but who now love the Lord Jesus with all their hearts. They daily risk their lives to make Him known in the midst of their communities. We regularly receive amazing reports from these co-workers, telling how many Muslims are surrendering their lives to Jesus after discovering that He is the living Savior of the world.
Finally, we encourage you not to harden your heart against Muslims for one more reason you may not be aware of: God is working powerfully in the Muslim world and every day thousands are becoming born-again Christians! The respected mission publication, Operation World, recently released a list of countries with the fastest growing churches in the world. It may shock you to learn that the top three countries are all Muslim—Iran, Afghanistan and Gambia! Rounding out the top ten are four more Muslim nations: Algeria (6th), Somalia (7th), Kuwait (9th) and Tajikistan (10th).
May God search our hearts and motives, lest, like Jonah, we find ourselves out of touch with His eternal plans for our generation. We will miss what God is doing today if we don't want Him to show mercy to a group of people we consider undeserving of His grace.
We serve a wonderful God who desires to know all people. We're glad that's the case, otherwise we would be lost and heading to hell. The day is coming when the Lord Jesus will judge the whole earth and purge all evil and evil-doers. Indeed, Nineveh's repentance was not permanent. The Prophet Nahum foretold the destruction of the city 150 years after Jonah's visit.
While the door of opportunity to bring lost people to salvation remains open, we plan to do all we can to help bring in the harvest, realizing that it's not our role to tell the Lord whom He should or shouldn't accept into His family, for "God has mercy on whom he wants to have mercy, and he hardens whom he wants to harden... I will call them 'my people' who are not my people; and I will call her 'my loved one' who is not my loved one" (Romans 9:18, 25).
One day, just as He did in the time of Noah, the hand of God will close the door on this sick and vile world. When He does, many will be surprised to discover that millions of former Muslims have been saved by His grace and washed clean by His precious Blood.
Please read and ponder this and check your heart today!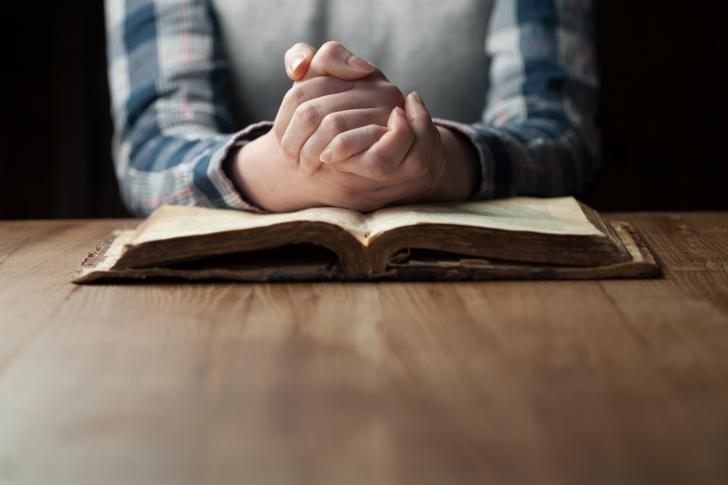 GOI'S motto is "Reaching Our Kinsmen, Touching All Nations". This mission statement means by reaching the Chinese diaspora, many other peoples groups can be reached as well. Our Uganda mission field is one of the best examples of this strategy in action. Chinese are flocking to Africa in great numbers. They recognize there are many opportunities in Africa for business or they have been sent by the Chinese government or Chinese corporations and are involved in major projects.
GOI has planted a Chinese church in the capitol, Kampala. But our Deputy Director for Missions Field Operations, Rev. Walter Chan and his wife Tina, almost immediately began looking for opportunities to minister to the Ugandans as well. By God's Grace and Providence, GOI has "adopted" Jonam Province in northwest Uganda. Though some statistics identify Uganda as a reached nation with many Christians and churches, the reality is while widespread, there is not much depth to Christianity. GOI discovered many pastors in Jonam did not even own a Bible; almost all had not received any training. The Ugandan government has begun to license pastors and is requiring them to have received training.
So GOI has started two year certificate program. We recruit experienced pastors, or Bible college, seminary faculty. They provide their own transportation to and from Uganda, but once they have arrived, GOI picks up the rest of the expenses. These trainers stay for two weeks, teaching several classes, usually covering a book of the bible and one's area of expertise. It is an amazing opportunity. The first class has graduated, but the need is on-going. If you are interested in becoming part of our training team, please contact your nearest GOI Area Office.
Check out the GO Africa Uganda Facebook page for more details.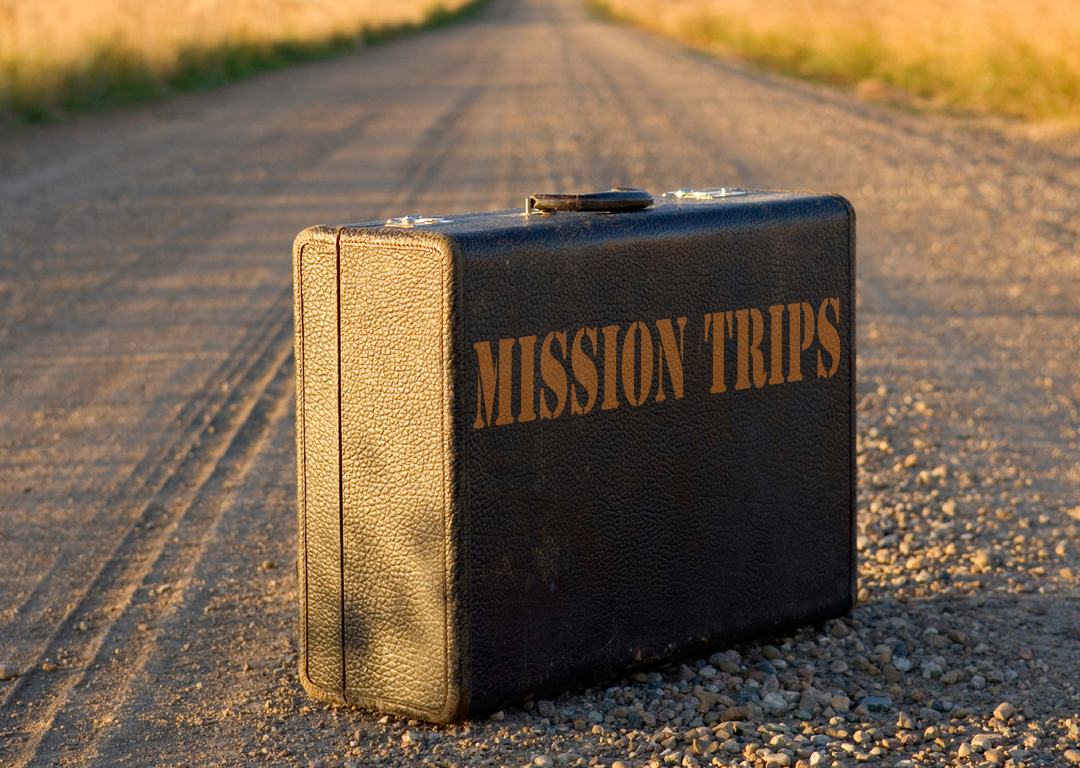 HOW A SHORT TERM MISSION TRIP CHANGED A LIFE
I just read the testimony of young Chinese-American Christian, Eden Chen, at the Christianity Today website. It's a fascinating story that has many interesting and instructive facets. I was challenged in deciding what aspect to focus on. First thought was it was interesting that Christianity Today, a magazine with a national, even international reach has begun to have more stories dealing with Asian-American Christianity. As a former youth pastor, the testimony reminded me of those students I ministered to: bright, curious, energetic, given to passionate pursuits which change frequently, deeply engaged with the culture, (usually the cutting edge), but also a certain level of confusion, due to lacking a moral compass or deeply held values which might provide a basis for discernment and healthy decision making. His path to finally getting connected with God being a fairly long and unpredictable process with many twists and turns. While every conversion story is unique and miraculous, I believe this may come to typify how millennials become followers of Jesus. As a missions guy, the attraction of the story is that it provided another anecdote about the value of STM trips.
Eden describes what happened:
At age 16, I began attending church again, hoping to find another source for friends and fun. Instead, I found myself slowly developing an appetite for God. I had always believed that God existed. From my perspective, it seemed likelier that nature and human creativity resulted from creation, rather than random chance. Everything had to come from something, so who started it all? Still, for all my curiosity, I wasn't eager to hear the answer. I knew well enough that discovering a righteous God could interrupt my preferred lifestyle of pursuing pleasure and doing as I pleased. After attending church for a while, my youth pastor invited me on a mission trip to a rougher part of Nashville, Tennessee, and I went because I thought it might be fun. During that trip, I met a missionary couple from Germany and a missionary from Florida who helped reignite my search for God. These missionaries had lived in the inner-city projects for extended periods, and materially speaking they had next to nothing, but they were the most joyful people I had ever met. I had always assumed that more riches and possessions led to greater joy, but these missionaries were debunking that theory. How could people who were living in a place with so little have so much joy?
The experience pushed him to an intense search for God. Read the story to find out what happened during his search for God, and what happened after getting connected to God including how mission trips continued to play a major role in his path to becoming a truly missional Christian.
Here is the link to the story: : http://www.christianitytoday.com/ct/2017/may/shoplifters-search-for-god.html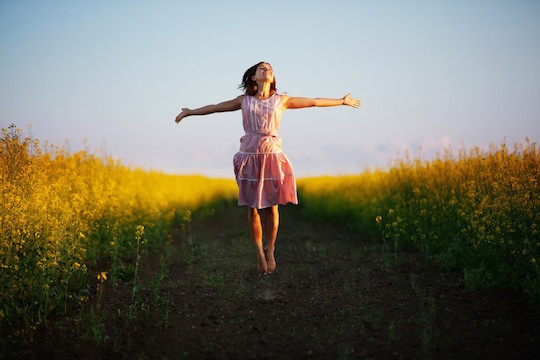 It's Friday! American's have an acronym TGIF which means Thank God it's Friday. The expression has to do with the fact that Friday for many is the last day of the work week, and the weekend is much anticipated. But for Christians and for missional Christians we might have other understandings for that expression. Each Friday I normally post about people and churches on mission with God and the exciting things that are being accomplished. Each story is an opportunity to thank God for His Mission, and efforts of faithful Christians and churches. it is also a challenge to think how we and our churches can do something similar for our communities and the world.
Today, the good news is about Christ Fellowship Church of Miami Florida. It is a large mega-church who has a ministry called "Care for Miami" which acts as an umbrella for all kinds of community outreaches. One program called the Backpack Program was honored with the District-Wide Exemplary Dade Partner Award for Miami-Dade County Public Schools.
The original idea was to collect back packs for under resourced students but this ministry has expanded to include a feeding program which serves 1,200 students. In addition to providing meals, the program collects food and monthly distributes these groceries to the children. The schools provide meals during the school week, but not during the weekends. So Care for Miami takes over during the weekend, "providing 2 breakfasts, 2 lunches, 2 dinners, 2 snacks, and a note of encouragement. The food meets three requirements: easy to prepare, durable, and no refrigeration needed. These requirements are due to the fact that many of these kids are living in motels or in cars. The handwritten notes of encouragement feed hungry hearts with hope, love and the Gospel of Jesus Christ."
Care for Miami also has a ministry which uses a dental clinic on wheels to help those who cannot afford a dentist. Miami Dade County also has one of America's largest immigrant communities, so the ministry has lawyers, who help immigrants navigate the immigration bureaucracy.
Thank God for Christ Fellowship and their Care for Miami outreaches! The church provides vision, volunteers, and resources to meet the urgent social needs of their community. Congratulations to them for being recognized for their involvement. May all of God's churches become known in their communities for their love for others!
Here are links to find out more:
http://www.christianitytoday.com/edstetzer/2017/april/caring-for-miami-is-miami-dade-schools-2016-2017-district-w.html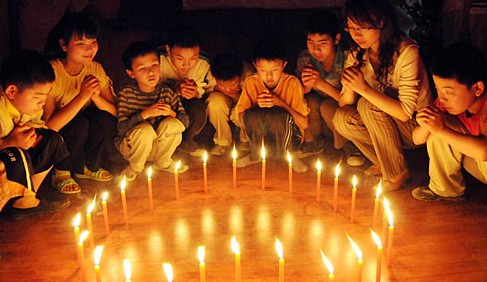 PRAY FOR CHINA: SHORT TERM MISSION TO CHINA
I looked at the calendar and realized it's May already. Talking to two friends who are public school teachers, they talked of the impending conclusion of the school year and how short the time was and how much still needed to be done. The end of the school year means for a missions guy like me, that Short term Mission Season is about to begin in earnest. Many of these trips will focus on China: English camps, summer camps, community development projects, visiting orphanages, VBS , there are opportunities and ministries galore where you can serve. But a constant theme when it comes to STM is the "5P's": Proper Preparation Prevents Poor Performance. A lot of that preparation needs to be about our hearts and minds. Today, I would like to discuss having the right attitude when it comes to crossing cultures to minister.
Now many if not most of the readers of this blog are culturally Chinese, attending Chinese churches of the Diaspora. If that describes you, you might be tempted to think, "I'm Chinese I'm going to China, I'm not really crossing cultures. " Believe me you are, and there will be culture shock. I'm third-generation Japanese –American, and on a recent trip to Japan, while taking off my shoes, I stepped two inches on the tatami mat and the restaurant hostess lite into me for my breach of etiquette. It was worse because I looked Japanese. So there will be incorrect assumptions on both sides leading to conflict.
But take heart, God is heavily invested in having His followers cross cultures to share the Good News, so there is hope and the help of the Holy Spirit. But if we go in prepared, especially with the right attitudes we can survive and even thrive!
One of God's graces for cross cultural servants is sound advice from those who have learned to navigate successfully in a different culture. We would be wise to heed their wise advice. I came across an article from Joann Pittman who has lived and served in China for decades. If you are leading a team I suggest you read this article carefully and consider how you might use it in your trip training. The page also lists on-line courses from Chinasource to ehlp prepare you to serve in China.
http://www.chinasource.org/resource-library/from-the-west-courtyard/10-things-not-to-do-on-a-short-term-trip-to-china
If you are planning a trip, we would like to hear about it.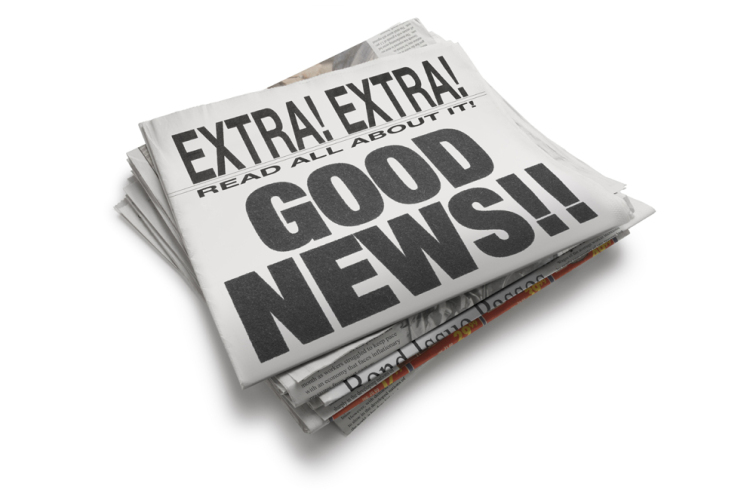 GOOD NEWS: BIBLE TRANSLATORS COOPERATE
Yesterday, we discussed the sad news that GMI, a very important mission organization doing vital behind the scene work had to shut down due to lack of funding. Today the topic is different, and the news is good, even worthy of celebration.
Bible translation is a very important aspect of God's mission. The goal is to share the Gospel with the entire world. Since the Tower of Babel this means the Gospel message needs to be translated into many different languages. Since the goal is to evangelize and disciple this means the Bible needs to be translated into the heart language of the people being reached. The number of languages spoken is large and the task can be complicated. Some languages are not written, so alphabets need to be constructed. Literacy has to be promoted. So the task is huge. Fortunately many organizations have emerged to take on this vital task, and great accelerating, progress is being made as technology is being effectively employed. But even more importantly these different organizations have agreed to develop an umbrella organization to coordinate their efforts.
Before there was overlap, as different organizations would take on the same translation task and there was even competition for funding etc. But several visionary leaders recognized the value of these organizations cooperating with each other and embarked on a process of building relationships and ties within the Bible translation community. The first step was forming a single digital library of Bible translations and resources.to be shared by all. As this effort was successful, other leaders began casting a vision for greater cooperation. Eventually the ten largest Bible translators (which account for 90% of the translating work) agreed to form illumiNations. A shared website for fundraising and collaboration on translation projects was established. The early results are promising, donors appreciate the cooperation and are more generous. Pray that this spirit would flourish and grow as ties deepen and people learn new ways to work together.
This may be part of a trend as sports ministries and relief and development agencies have also established networks of their own to coordinate efforts. Praise God for this good news!
Here is the link to the story:
http://www.christianitytoday.com/ct/2017/may/together-for-gospels-bible-translation-unity-illuminations.html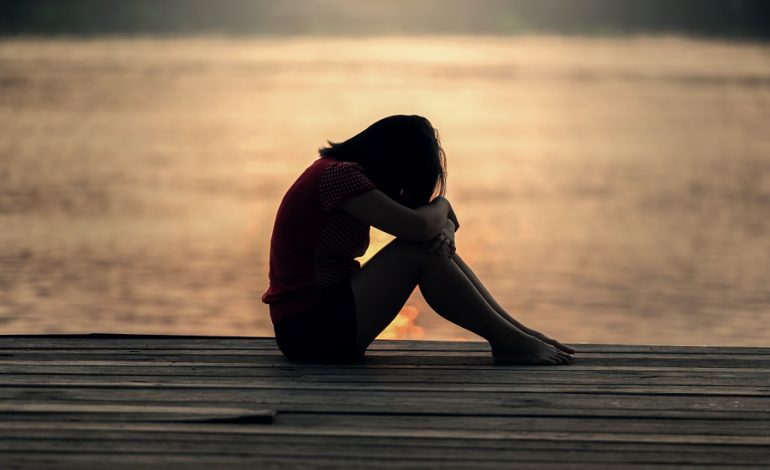 I received an email last week informing me that Global Mapping International is closing down at the end of next month. On this blog we have come to know, appreciate and rely on this mission organization's fine work. On numerous occasions I have shared some of their Mission Infographics, which convey important mission information in colorful and striking forms. GMI also provided the maps for Operation World. Just last month, I attended on-line webinar GMI offered describing a powerful mission mapping software program they had developed.
An article in Christianity Today, gave background on the decision to close. It is a very instructive article as it describes the decision to close as a result in changes in current reality and how it affects how mission is done. GMI was engaged in performing high quality mission demographic research which was expensive to accomplish. Donors who often came from the business world, appreciated what GMI did but believed GMI should charge for the services and produce products for sale to meet budgets. There was a conviction at GMI to make the information they gathered as accessible as possible, so much of it was offered for free. They started to change their approach but could not switch to ta new plan quickly enough to survive. GMI would cooperate with mission organizations training them to do their own research, in effect working themselves out of a job. Also Google maps and the Internet competed with GMI as sources of information. As a "behind the scene" service, GMI would lose out to other organizations who were engaged in more dramatic, flashy ministries. All of these trends combined to make GMI's continuation difficult.
There is an on-going need for the services GMI provided the church. We thank GMI for their faithful ministry and we pray for open doors for continued service for those affected by the shut down. We pray that their library of resources will find a good home and still be available. We also pray someone else will fill the vacuum left behind.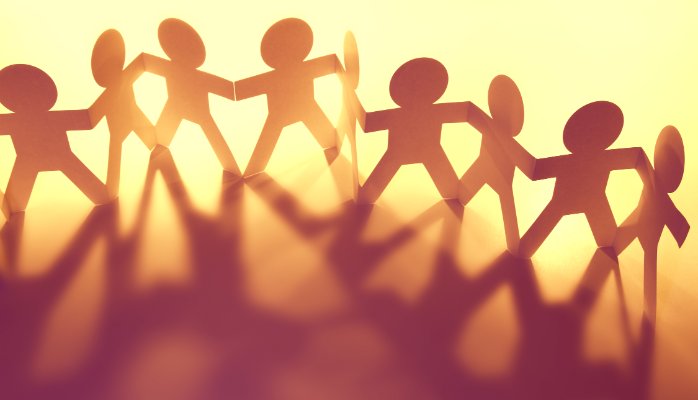 VALUABLE MINISTRY RELATIONSHIPS PART 3
We are continuing our series on ministry/mission relationships. As we walk with God and serve Him, God enters us into an on-the-job training program called "sanctification". This is a process where we change and are gradually transformed into the image of Jesus. (Romans 8:28-29) One of the major ways He does this is by bringing others in our lives to help us grow so we might be able to better accomplish His Mission.
For many of us, one of the persons, God brings into our lives is our spouse. The Apostle Paul recommended that singleness is to be preferred because a single person can give undivided attention to God. (I Corinthians 7: 32-35), but a good Christian marriage can support ministry in a lot of ways:
· Last time we talked about the need for a cheerleader and a friend, as vital for survival in ministry. A spouse could provide either or both of those roles.
· A healthy marriage and family are some of the best testimonies for the validity of Christianity.
· Making a marriage work develops character traits which also translate well for ministry success.
But as Paul points out, marriage can be a distraction and a drain. For the positive things to happen the marriage needs to be healthy. Healthy marriages are not automatic but require an abundance of God's Grace and work and commitment by the husband and wife.
A couple needs to set aside time to work on the marriage. A marriage retreat is one way to do this. The husband and wife get away from the normal routine, and devote time to focus on the health of the marriage. Many churches and ministries schedule this kind of activity. Check with local Christian campgrounds who can offer such retreats. But if these opportunities do not exist in your area or do not fit your schedule or budget, consider a do-it-yourself marriage retreat.
I found, on-line, an article that gives detailed instructions on how to do a marriage retreat. This document tells us why we should do a retreat and tells us how. There is practical advice on scheduling, and formatting such a retreat. I tried it out with my wife last weekend. It was our anniversary, so we scheduled a brief two day get away. We spent Sunday going through part of the process, in a very ad hoc fashion. Even done this way we both sensed it was worthwhile. So we will schedule something more intentionally in the near future.
Here is a brief overview. It involves each person, on their own to pray, reflect by answering questions about different aspects of the marriage: God's providential care recently; one's personal relationship with God; communication in the marriage; emotional support; sex; family issues; considering the future. As you can see the approach is very thorough. Every imaginable aspect of the relationship is considered. Actually there is a lot to cover. It's too much for one week end and you will probably need to spread it out over several week ends. Realistically, the marriage partners should decide together what aspect of the relationship needs urgent attention and choose to focus on that particular issue. Also if each person on their own devoted some time before the retreat to answer the questions ahead of time, quite a bit of ground could be covered.
Here is the link:
http://t4gconference.typepad.com/files/microsoft-word---a-do-it-yourself-marriage-retreat.pdf